It is a pleasure that in 2022 we can work together on the order of Használtautó.hu for the second time. We made a total of 5 awards for them this year, in 2021 we were only asked for one award. 
Already in the previous assignment, as well as now, one of the main aspects was to strengthen the brand by using their image elements. The unique objects and graphic materials tailored to the brand are permanent, so the recipients place the pieces won during different years in their home or office, which have a uniform visual appearance.
This year we have already designes five awards in the following categories and car types:
Best Selling Model – Opel Astra

2nd Best Selling Model – Suzuki Swift

3rd Best Selling Model – Skoda Octavia

Best Selling Hybrid Model – Toyota Prius

Best Selling Electric Model – BMW i3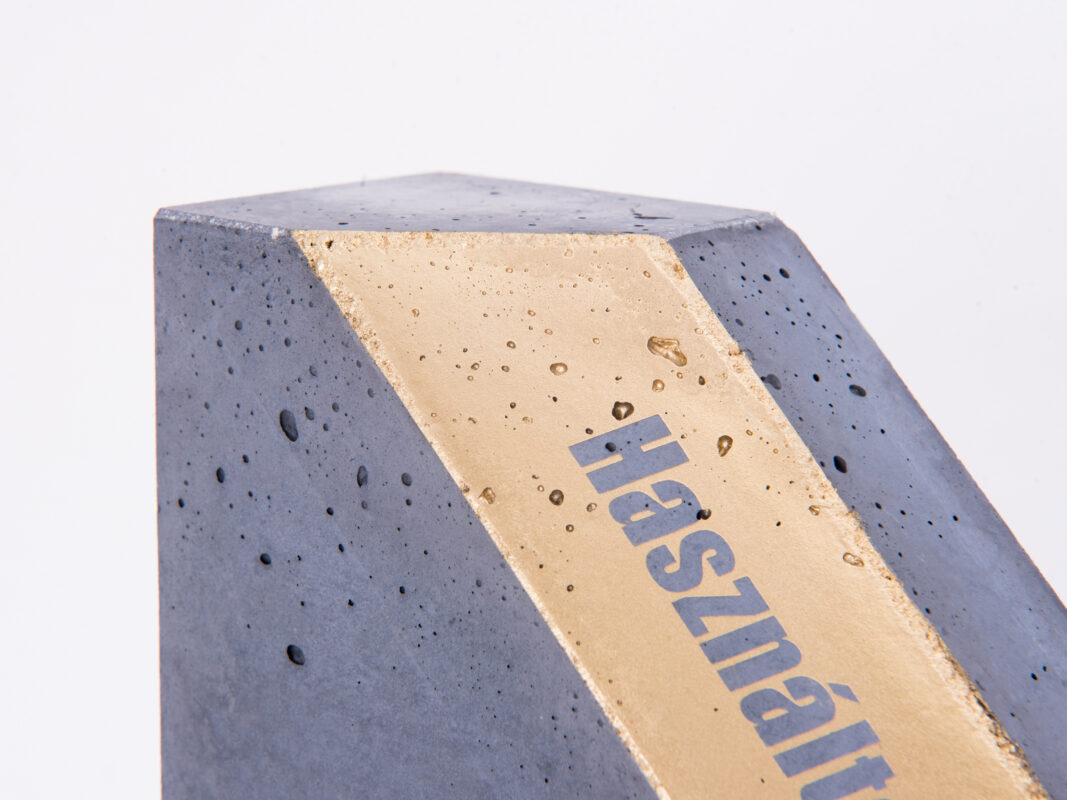 The objects were made in an exciting, masculine concrete block style, and last year's diploma served as an example for the design. The concrete block received painted inscriptions, which were also the graphic elements defined in the previous work. Today, the prizes that stand out in gold, silver and bronze are due to the fact that three prizes are awarded in each category. 
The different colors blend subtly and softly with the solid concrete shade, and it is tasteful that the relatively few surfaces of the objects have been given gold, silver and bronze paint. It is a pleasure that this time we have proved with such details how super-concretely the concrete and different shades, possibly brighter colors, fit together.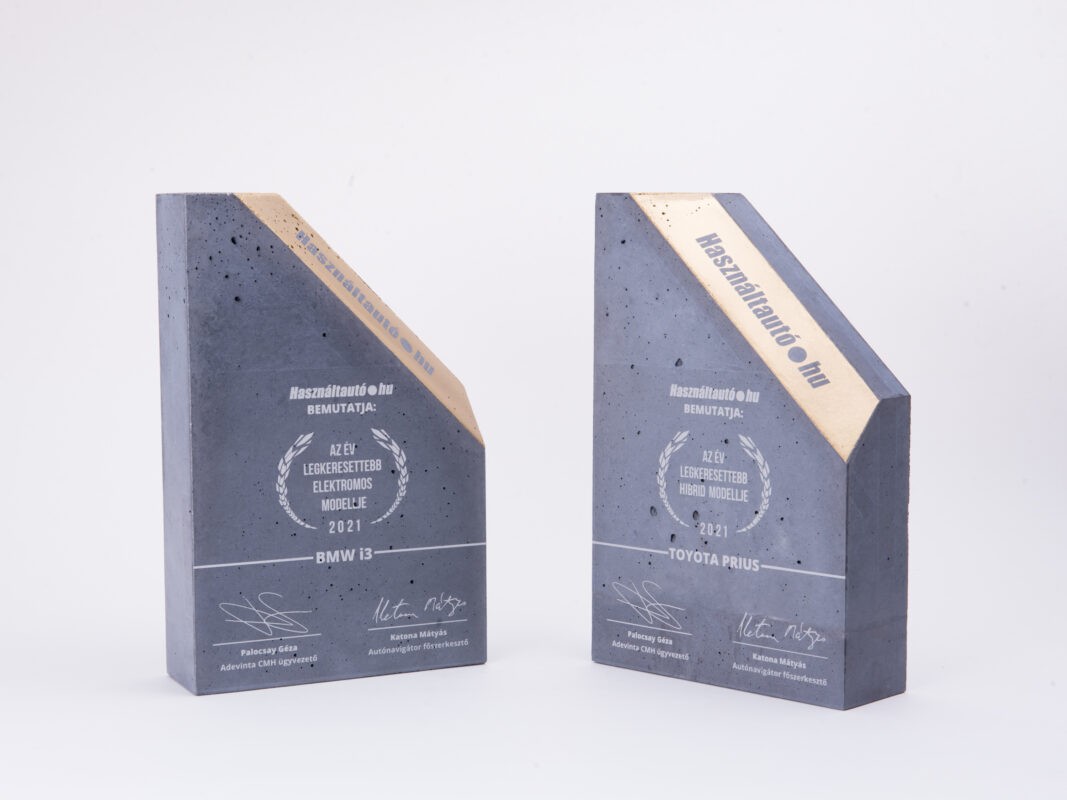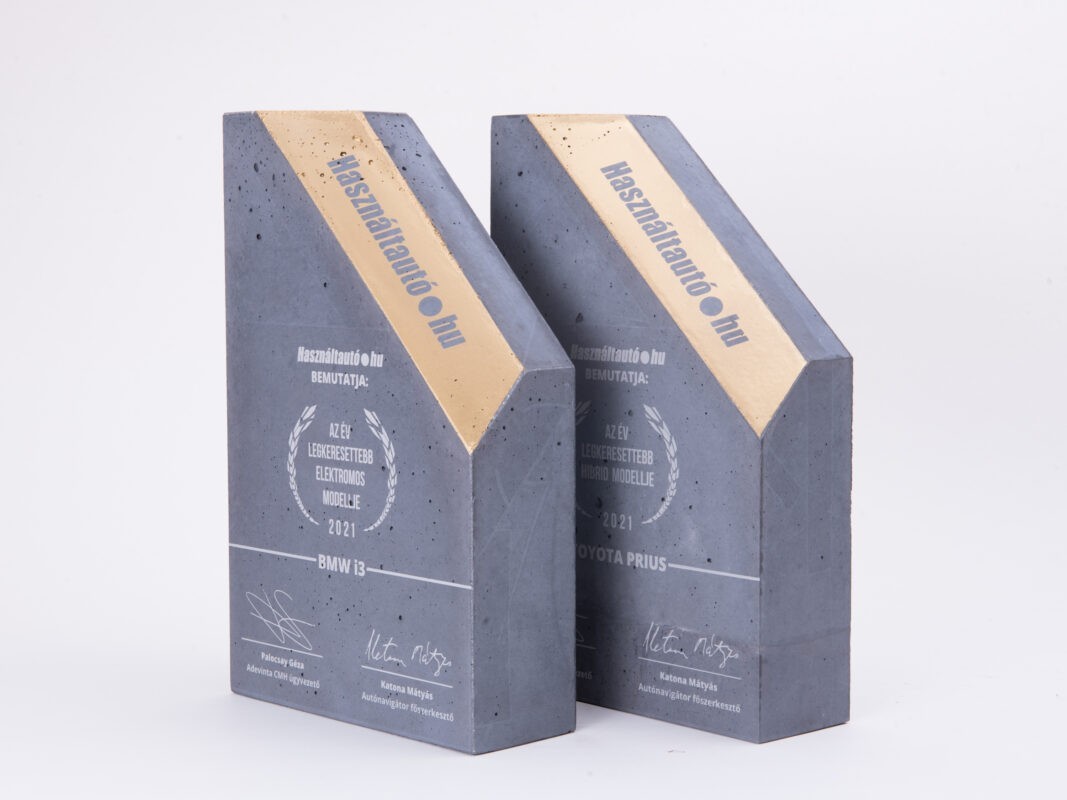 It is a pleasure for the customer to work with a Hungarian designer and brand:
"It was important for us to work with a Hungarian designer and find a unique but spectacular workmanship that immediately grabs the eye and remains memorable."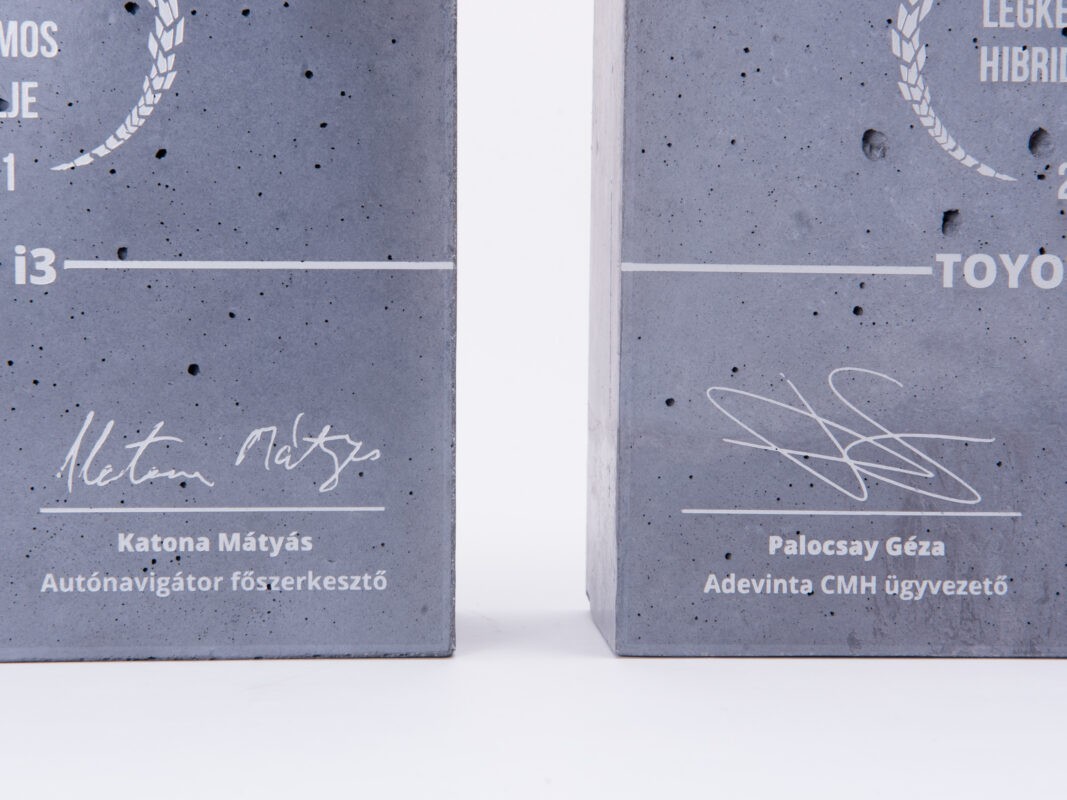 The awards have already been handed out, and based on the customer feedback, the form and the material of the award have been a great success among the winners! Thank you for your trust and we hope to have the opportunity to cooperate in the future again!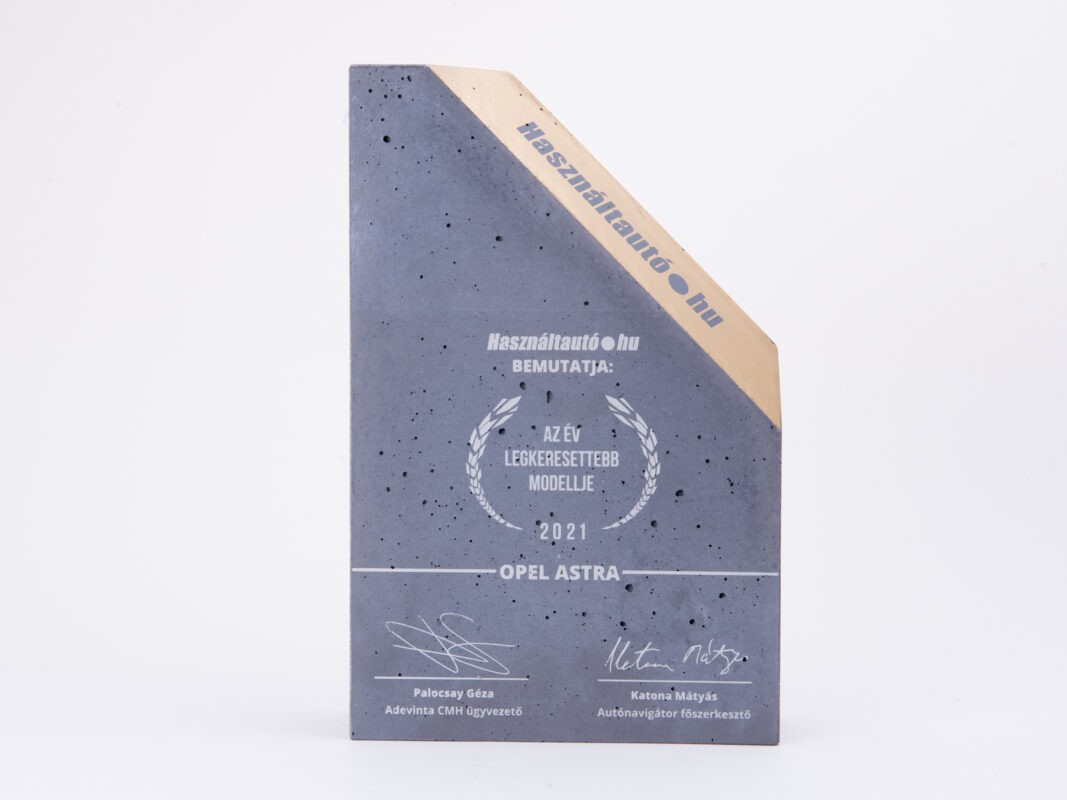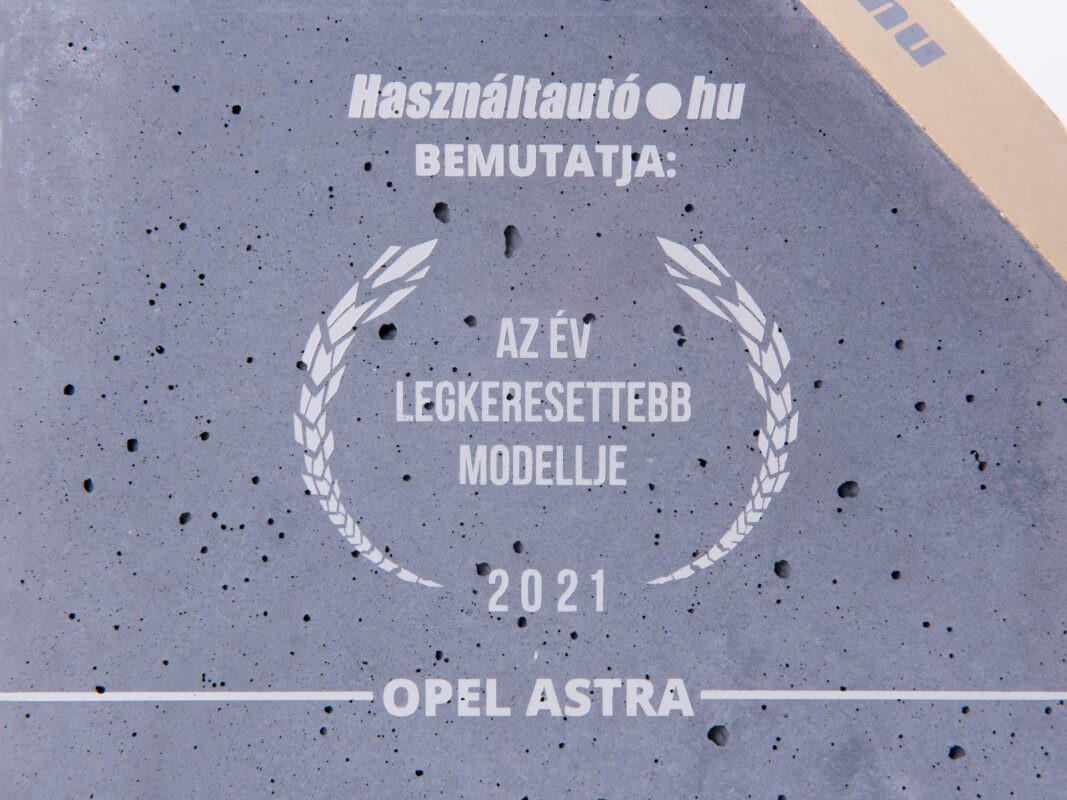 What occasion can I order a designer trophy for?
It could be professional or sporting competitions, corporate celebrations, a souvenir of the completion of a successful project, a gift from staff to recognize a distinguished anniversary or outstanding achievement, or a leadership gift.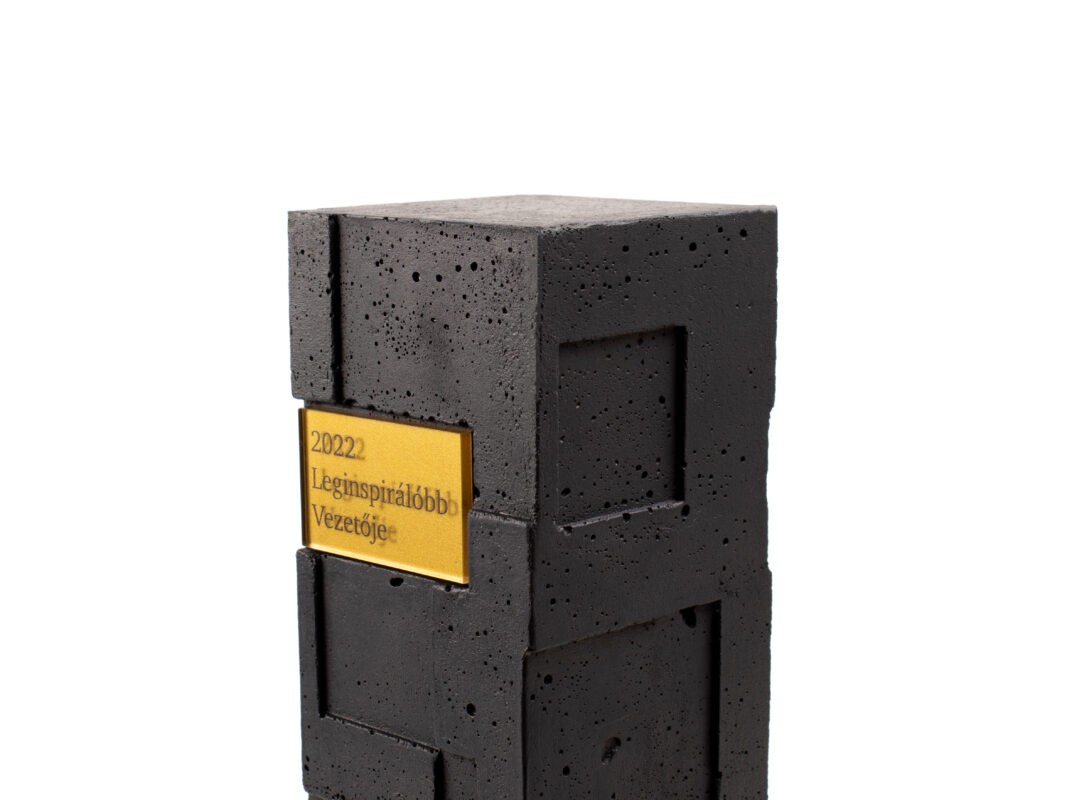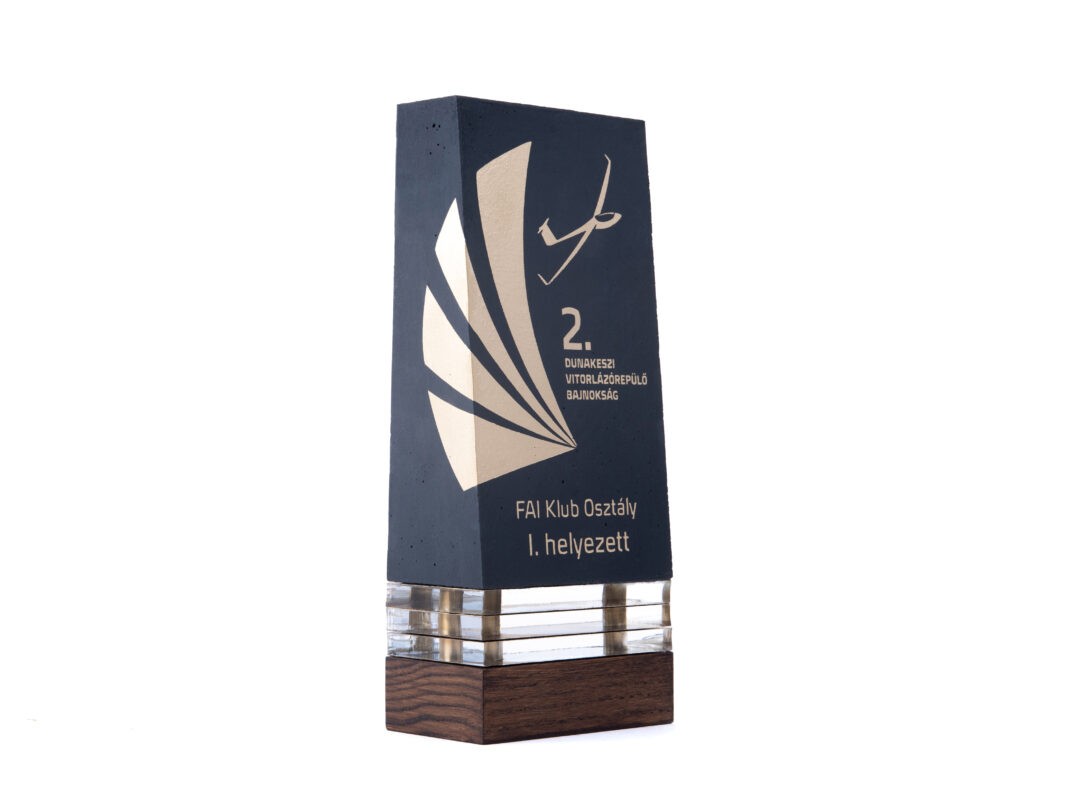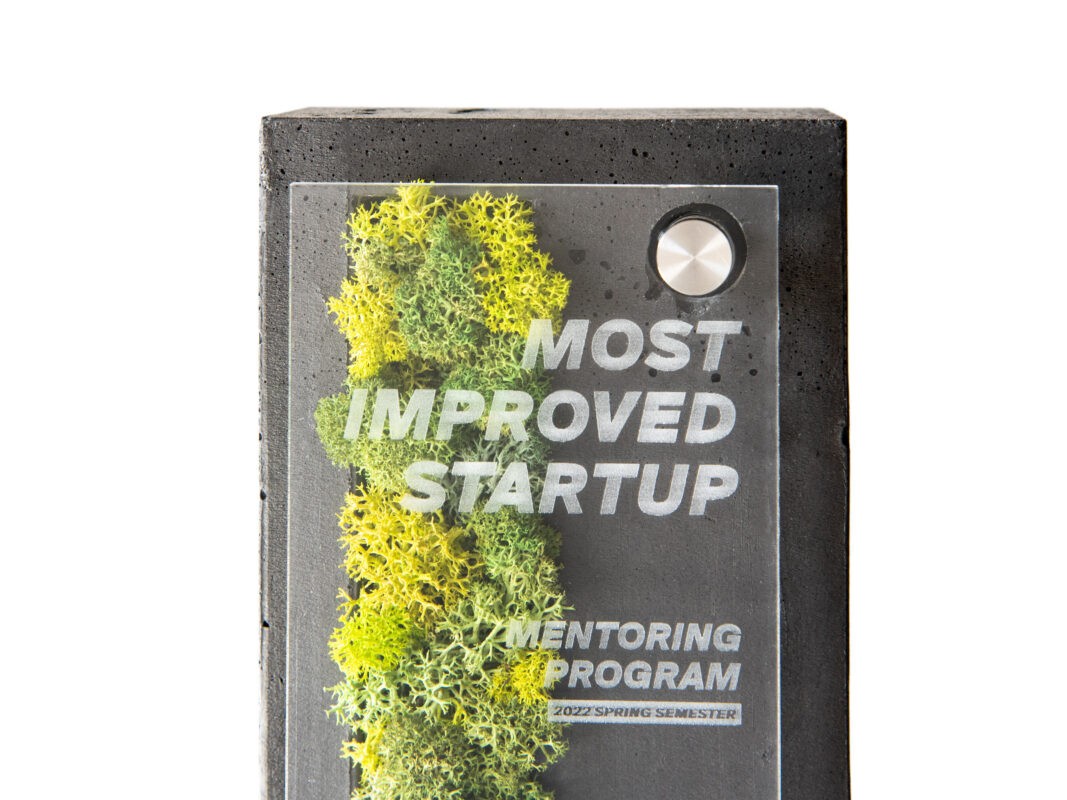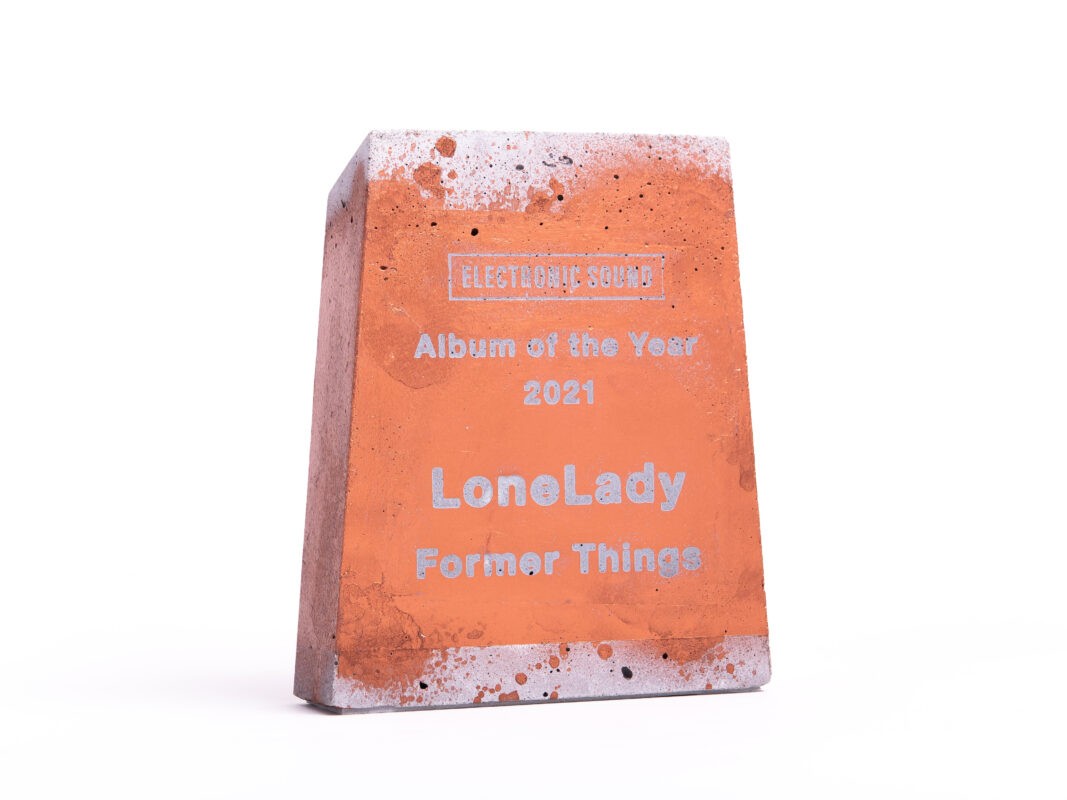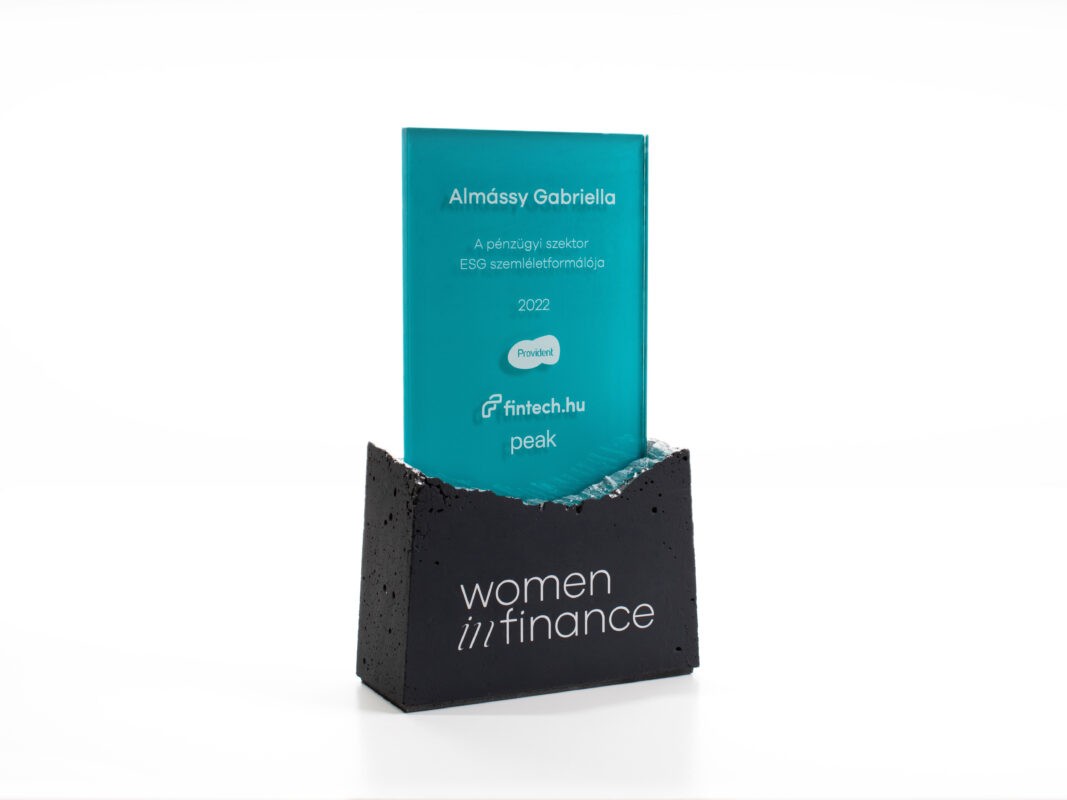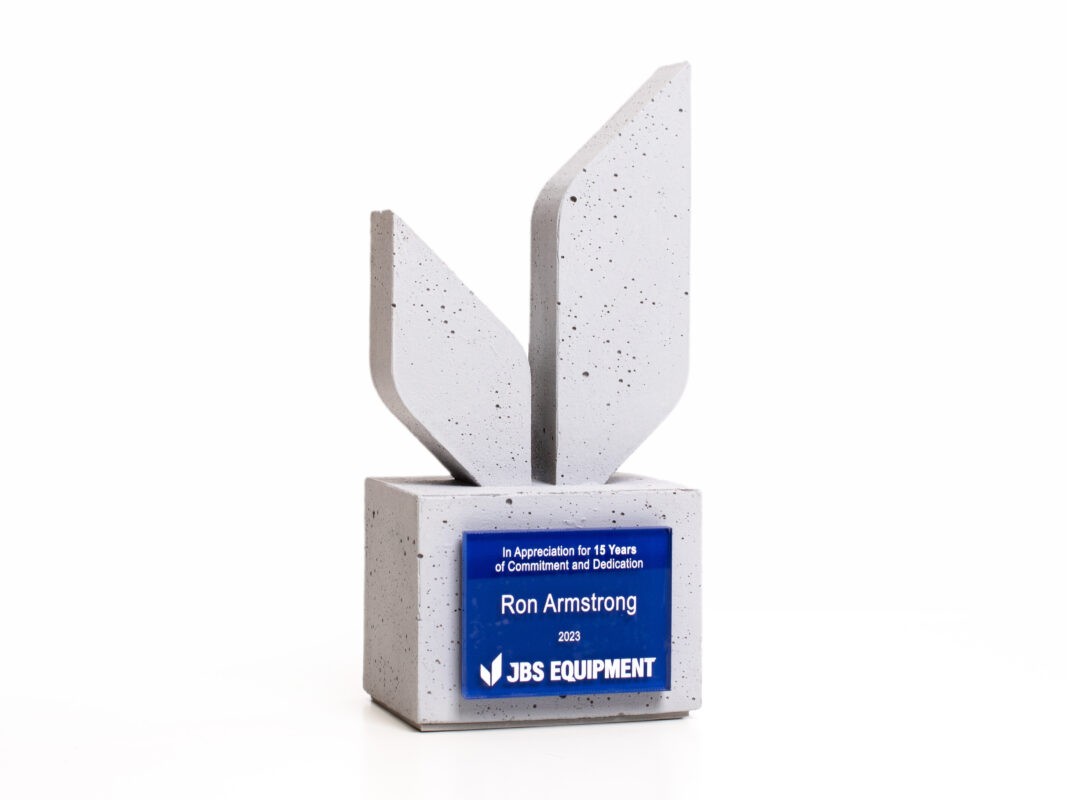 We dream trophies and souvenirs together with our customers. We find the solution for every idea, and our creativity provides added design value. Thanks to our experience in material associations, in addition to high-quality professional concrete, we also use a number of additional materials.
You can read more about trophies and awards here.