TERRAZZO Concrete Cufflinks Design Principles
The TERRAZZO concrete cufflinks make the dark, smooth concrete surface vibrant by mixing yellow particles into the material. The different patterns and polished surfaces provide fans of design and concrete different possibilities – they are the perfect finish to creative man's outfit who is open to novelties and extreme solutions.
With Cardboard box
All of our cufflinks are delivered in a unique box decorated with the minimalist graphic design by Eszter Muray graphic design artist. The box's premium material and cufflinks' surface gently refer to each other.
Thanks to its elegant and clean packaging, accessories are not only safe during delivery, but are also perfect as gifts.
Memorable gift for your business partners
Our men's accessory can be the perfect gift for your key partners, important clients or your colleagues. If you are looking for a product that does not end wasted, you have found the right one! Our cufflinks are available in a variety of packages to suit the customer's requirements and the occasion.
more about corporation gifts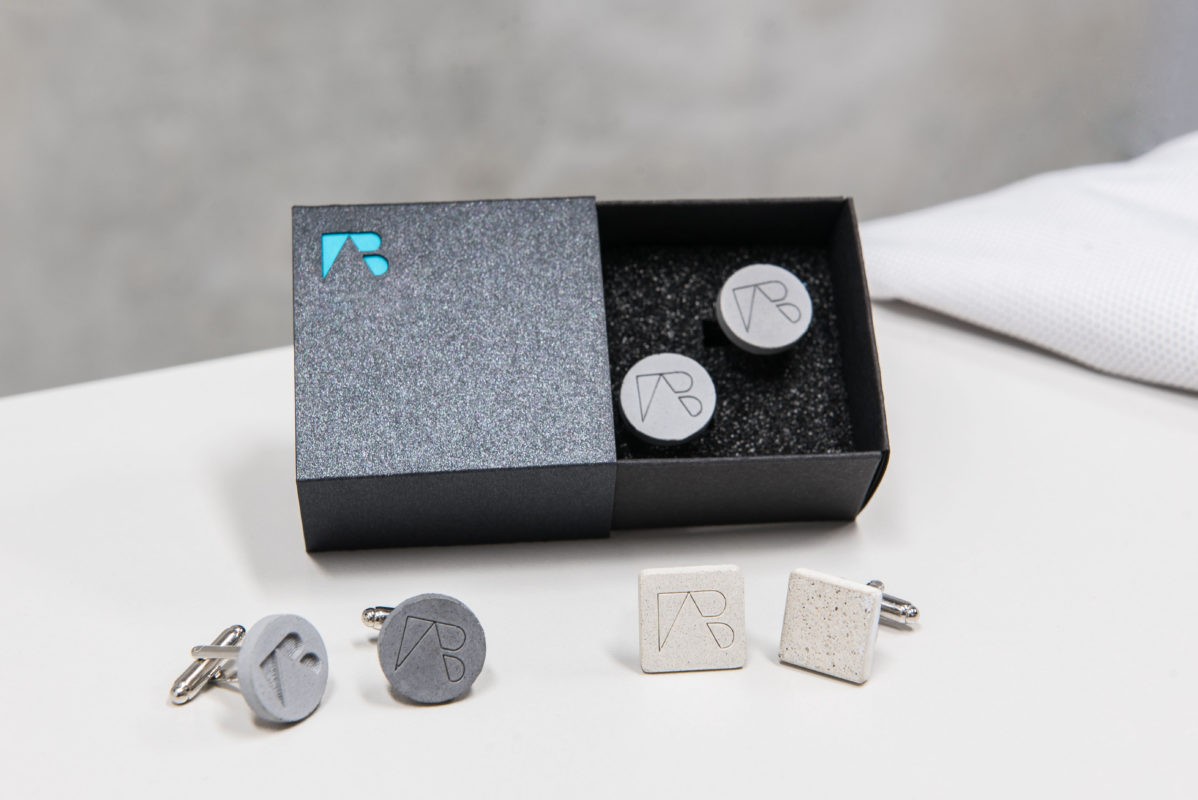 "The cufflinks are our most demanding products – that's why each piece is molded and burnished by myself. During the material experiments I started to get acquainted with the terrazzo technique, which was a very important experience as a designer. I was immediately captivated by unrepeatable and once-in-a-lifetime pattern: the random shape and appearance of the tiny plastic particles makes the polished planes even more special. The most exciting part of their production is when colored parts appear during burnishing. Because of the sharp contrast, the pair of anthracite and lemon yellow are my favorite."  –  Anita Boldog, designer, CEO founder