Company Pins and Badges – Concretized Brand Identity
If in need for a more elegant and unique company pin design…
Welcome to the world of high-end, custom-designed thus surely outstanding corporate badges and pins made of concrete. Concrete is an elegant and noble substance. Therefore it's globally understood and sensed as a high-value material which is also a synonym of durability, endurance, strong connection through all circumstances. Perfect as a gift or as an everyday identification symbol.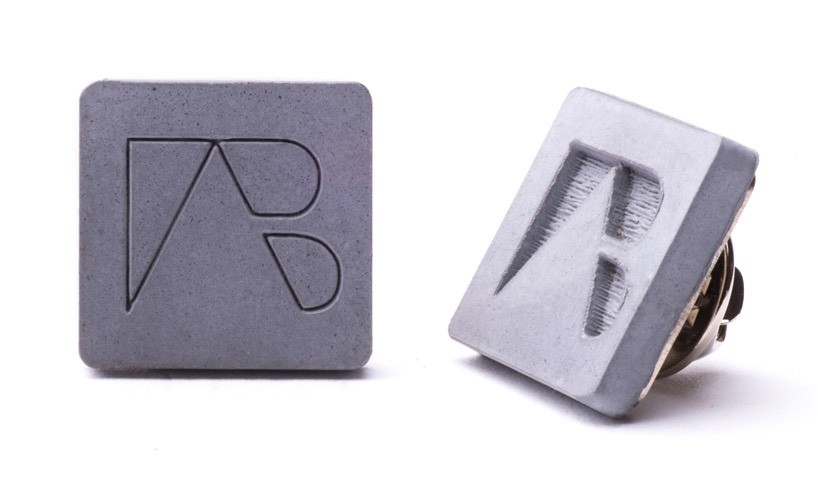 Our concrete pins and badges can be the perfect icon of your venture, department, club, association or project. Whether looking for a designer accessory for your teammates or a conference gift, a uniform's accessory or a gift, it sure will be worn proudly!
Is 100% custom design possible?
Absolutely. You can choose between already popular, pre-designed templates or commission us to create a totally new and unique design item expressing your very own brand / project / event identity.
Companies typically order it for:
Universities, non-profit organisations, small and big businesses – just to mention a few. 
Pins and badges can strengthen company identity, unifye office outfit, employee appreciation, as a graduation gift, for celebrating an important landmark on the firm's / institution's / department's / project's lifetime.
Unifying Power
Unique, quality solutions are becoming more common in the corporate uniforms' world. Our unisex badges, while representing the company, offer a simple solution: no need for customized uniforms, just this accessory.
And if you are looking for a small but enduring and extravagant special gift for the guest of a conference or event that goes beyond the boring world of pens, you have found the solution in our concrete badges!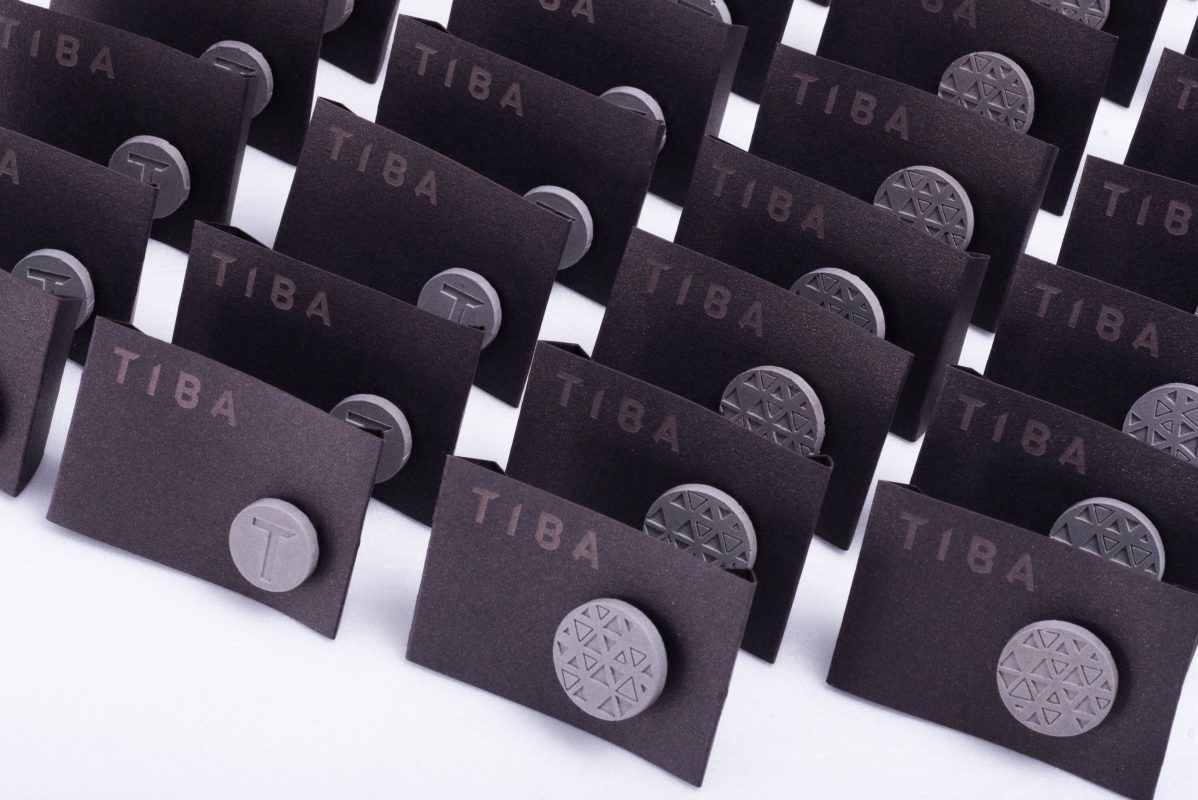 100% unique design – customized shapes and logos
The basic shape of the pins will be adjusted to the logo of the customer's company. With our technique that ensures that even the slightest details will appear on the design we can reproduce the logo in a linear or saturated versions.
Several solutions for packaging
The color and graphic elements (e.g. label, logo) of the packaging are always tailored to the order, so they will fit perfectly with your company or event visual identity. You can choose our products with:
cardboard card,
folded cardboard card, which works great as a table card,
cardboard gift box with elegant sponge insert.
Give concrete pins

To have an event or business gift personalized, choose our interesting, out of the ordinary, yet qualitative concrete pins!
How does designing process and pricing work?
We choose the shape of pins and badges to make it fit to the proportions of the logo. Then we combine the shape and the logo to create various designs. Given the number of orders, visuals are already shipped with prices (visual designing is free, but we need a vector logo to do it).
Is it also possible to have a packaging design ready?
We can also packaging with ready-to-use graphic design. If you have your own graphic artist, he or she can also design the box: we'll send you a packing plan, your graphic designer need to send us back the ready-to-use version, so you can get your concrete gifts with your own design.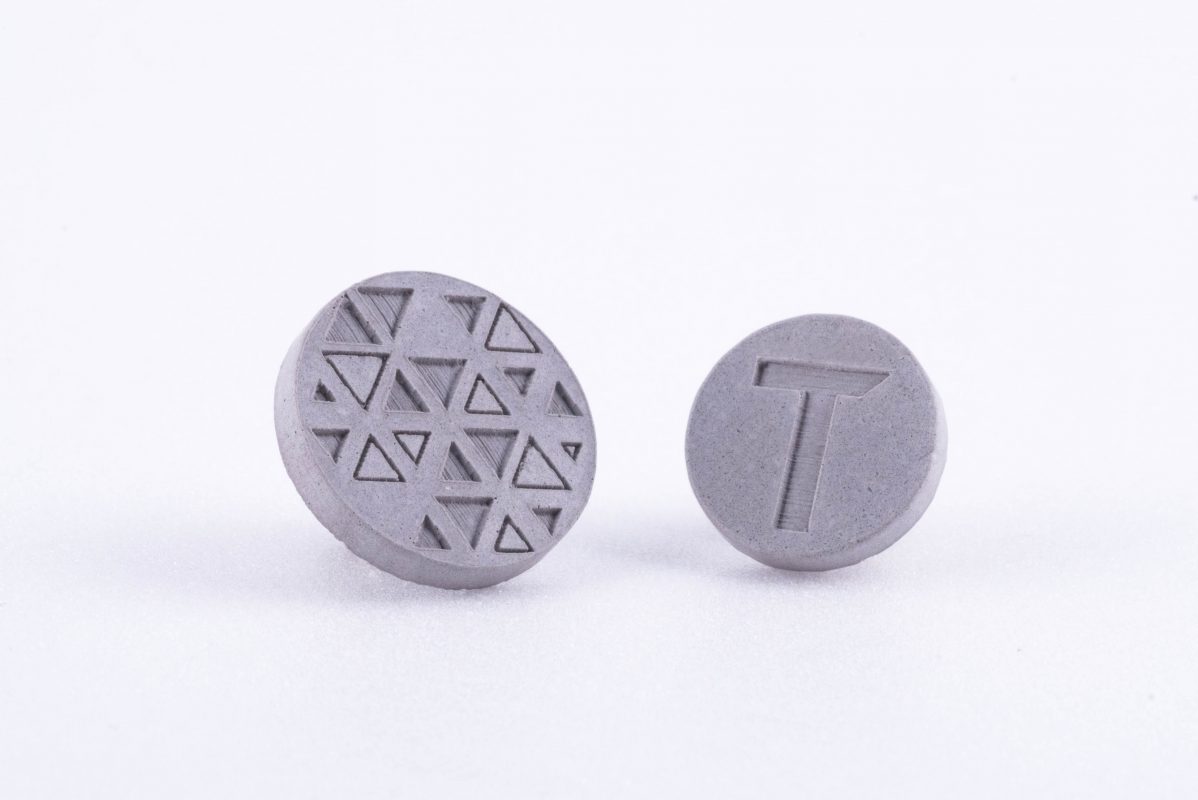 "We love the pattern and the badge itself, because of the hard intellectual and developmental work, while the material is stable and timeless."   – Tiba Architects Studio
"The badges are very small, so they require meticulous work. We are very pleased with them, and the students liked this kind of innovation."   –  Szent István University's Ybl Miklós Faculty of Architecture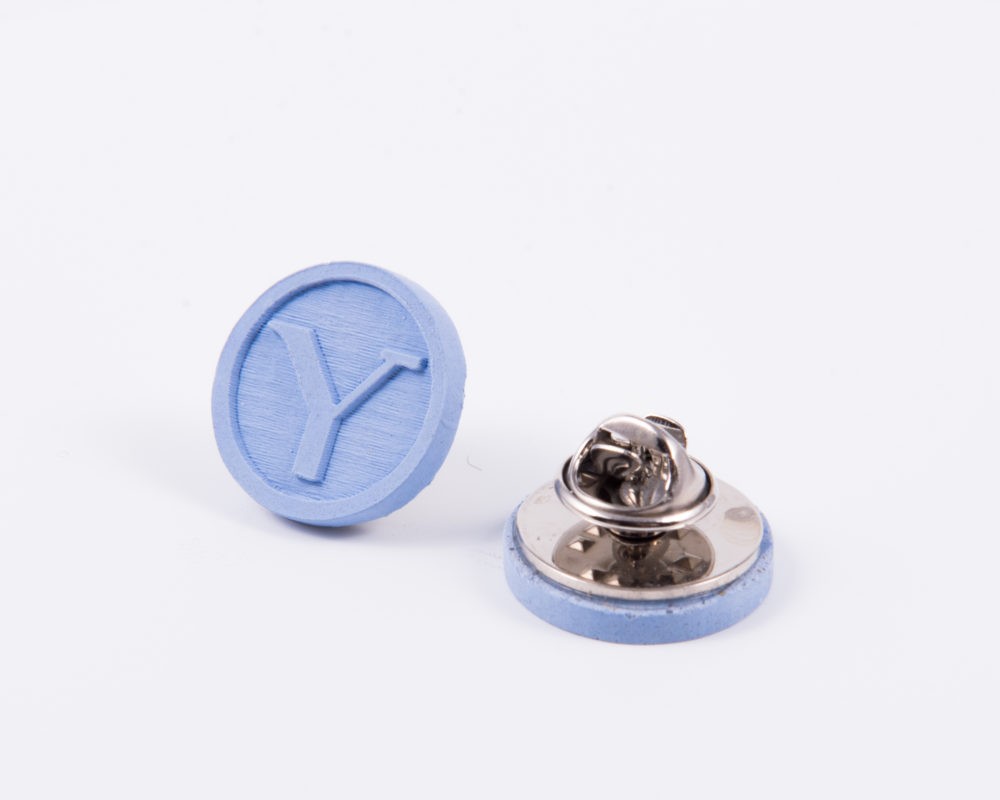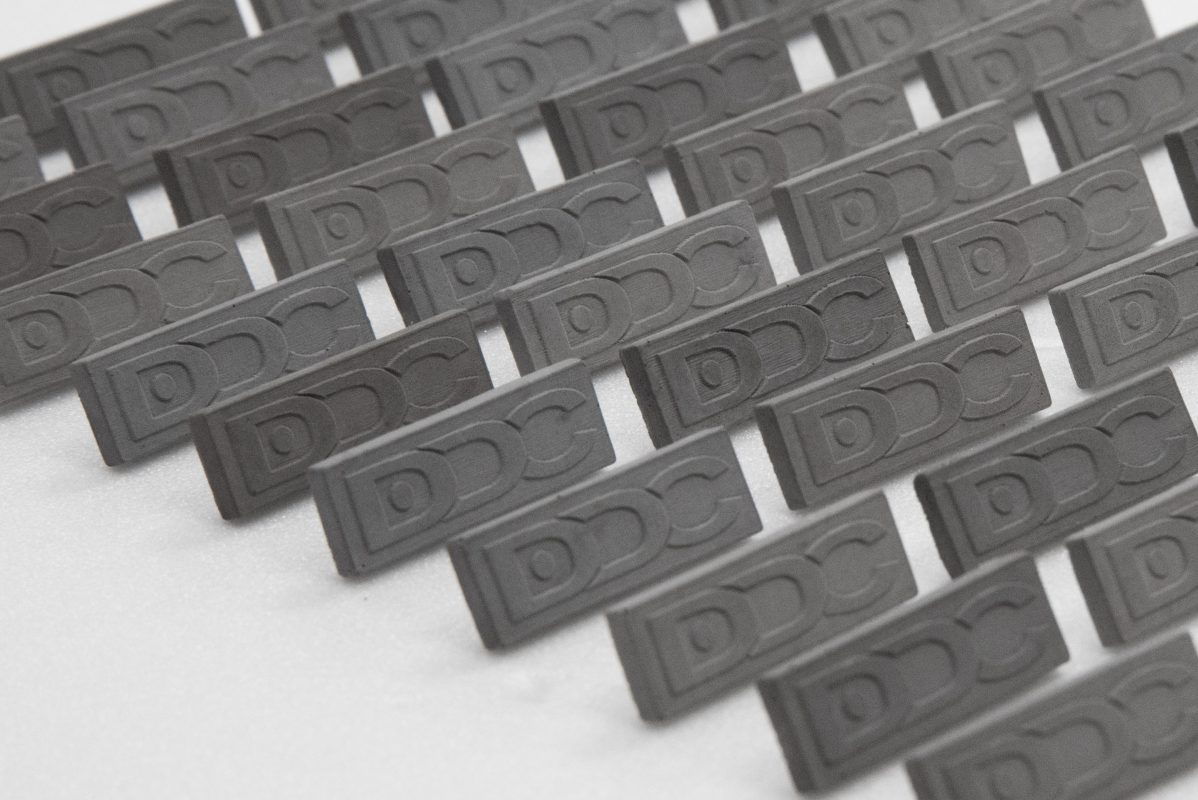 "The concrete badges made for Duna-Dráva Cement Kft. (DDC) and Betontechnológia Centrum Kft. (BTC) not only show unique and exciting forms, but also represent the two companies in a great way at professional events, lectures and meetings as part of the colleagues' uniform." – Duna-Dráva Cement Kft (DDC Ltd.)