Pins and badges for your company – a brand made out of concrete
Concrete is a sophisticated material widely popular all over the world, and it is also a metaphor for durability, endurance, and strength. These are such values which are vital in the world of business as well. Our concrete pins and badges are slick and stylish accessories which can become an integral part of your brand. They also do a great job as conversation starters at conferences, negotiations and business meetings, and at any other event where your employees or colleagues represent your company.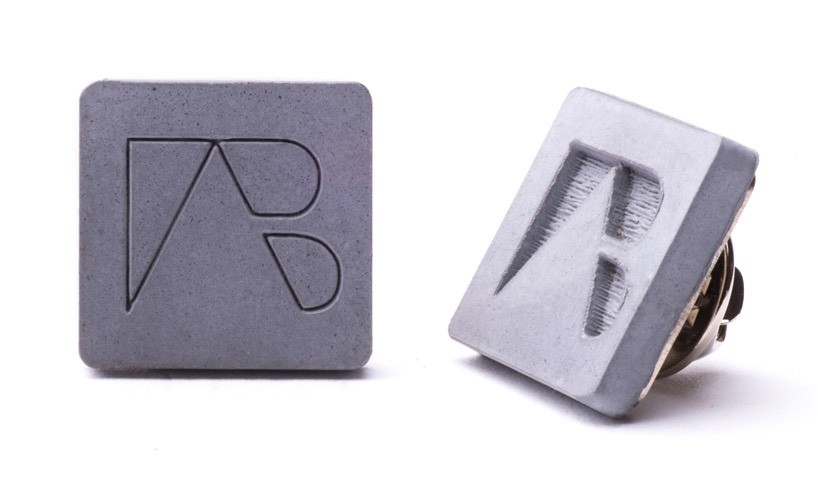 The perfect representative for your company
Concrete badges are designer accessories which never fails to surprise, no matter where you wear it – at an event, or a conference where you can pass it out as a gift, or as part of your company's uniform.
A little detail that ties it all together
We can find more and more unique, high quality solutions when it comes to designing company uniforms. Our unisex badges and pins solve two problems at once – they are substitutes for tailor-made uniforms, which are on the one hand quite expensive, and on the other hand most people do not like wearing them to begin with.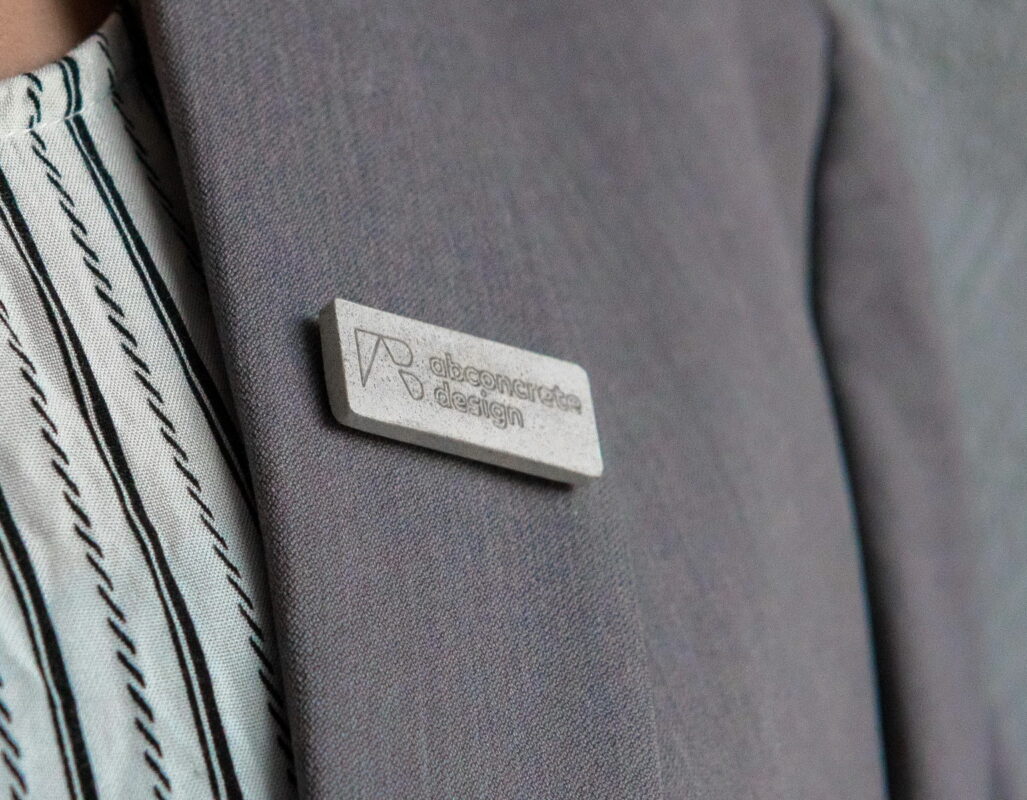 100% original design – how we tailor shapes and logos
The base for the badges is modified so that the logo of your company can fit on it perfectly. Thanks to our technology which allows us to make even the tiniest details appear on the surfaces of the badges, you can choose between an outline of your logo or a saturated version, and also there is a way to use colours for the pattern. As for the metal parts of the badges, you can choose between two colours: silver and copper.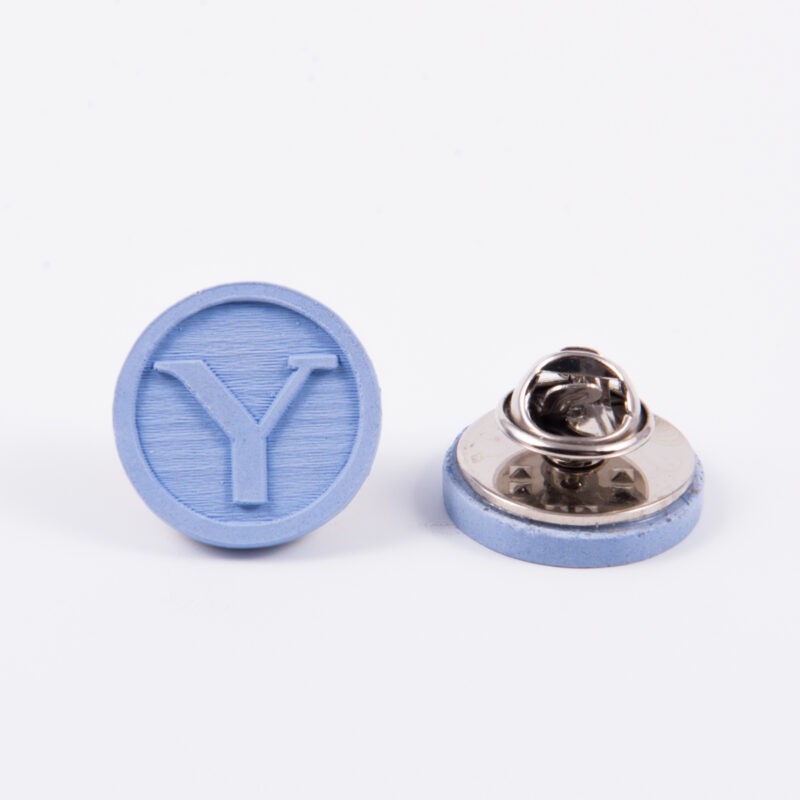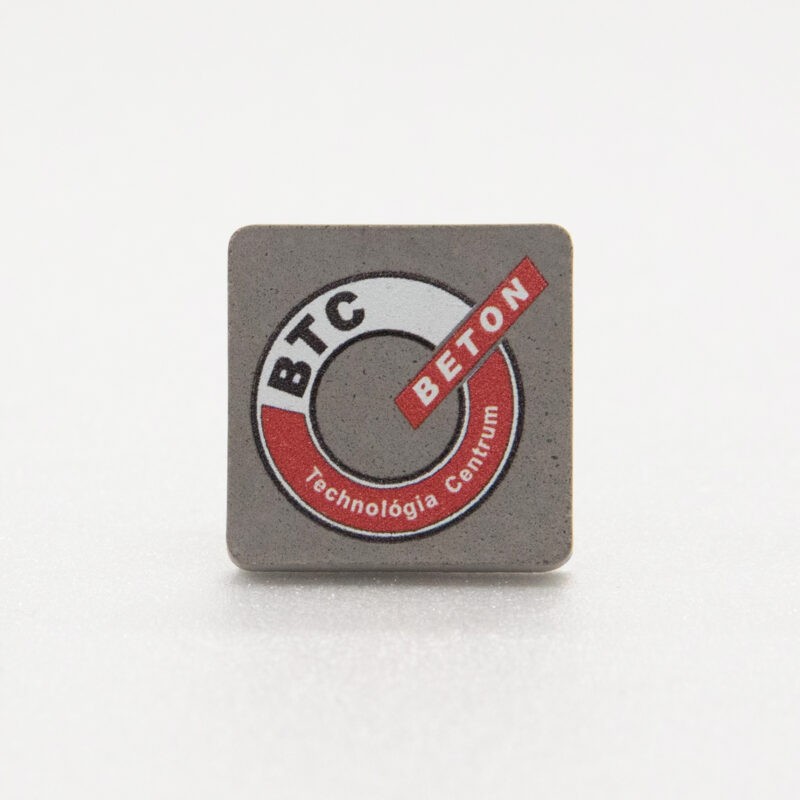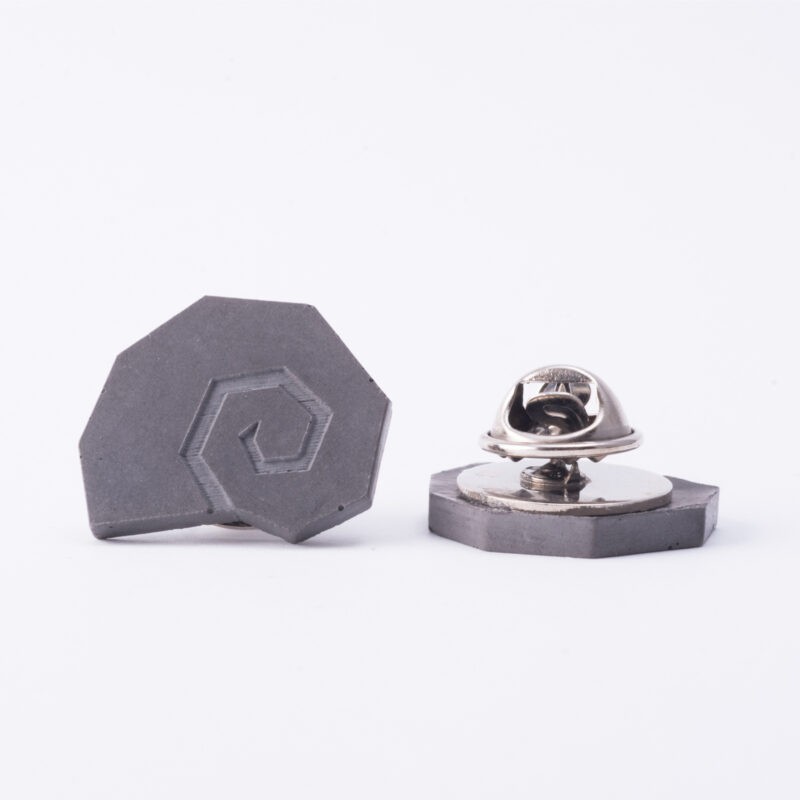 After having made a suggestion regarding the base form according to the proportions of the logo, the next step for us is to create multiple mockups combining the shape and the logo itself. When you receive the mockups, you will also see how the prices would vary, depending on how many items you are planning to order. (There is no extra fee for the mockups but we do need your vector logo to be able to make them.)
Concrete badges as a gift!
Our concrete badges and pins are the best choice for you if you are looking for corporate gifts which can represent your company in an exciting, unique and also high quality fashion – worn or distributed at conferences or any other important event, such as big milestones like company anniversaries, galas, to commemorate a new merger, or the founding of a new HQ.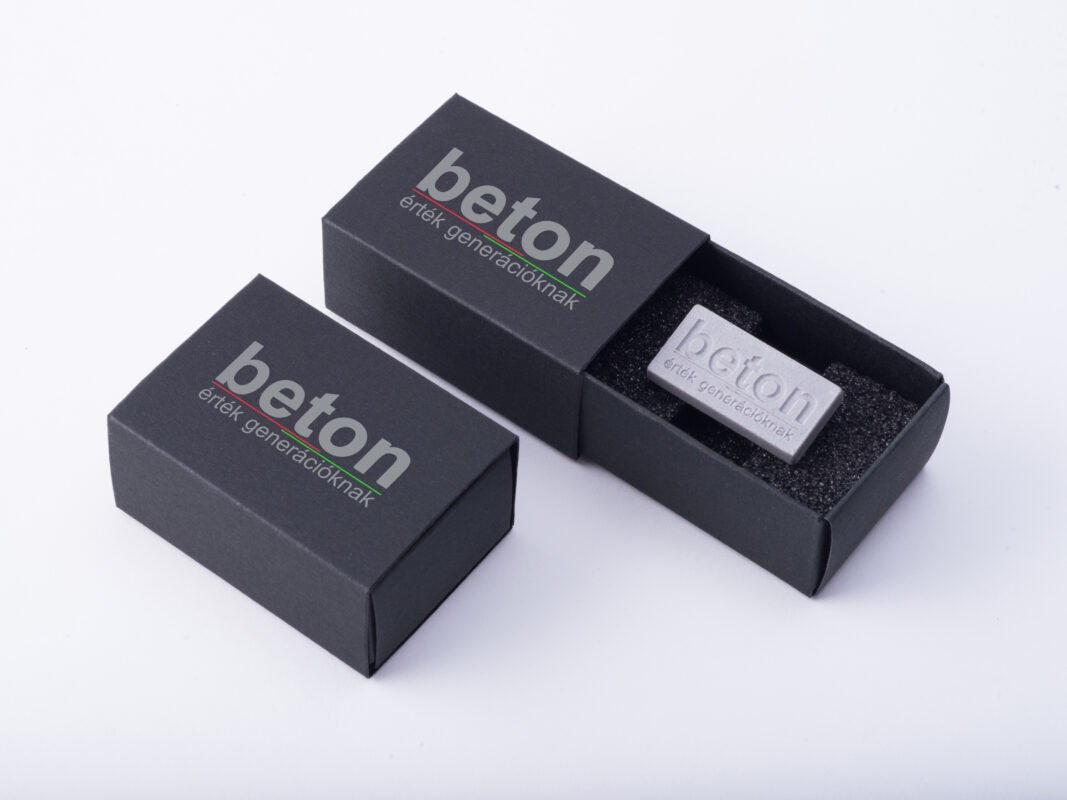 Milestones that deserve extra attention
There are certain milestones that should be forever remembered. A university graduation, having spent ten years working for the same company, finishing an important project, becoming a member of an organization. Pins were traditionally popularized because they can be used as very simple but effective tools to send a message to the world. With their help, the person wearing them can show what their interests are, add to their personal style, and also communicate their accomplishments. Our goal is to create our pins accordingly, using concrete, a material that nobody would expect to see when looking at such an accessory.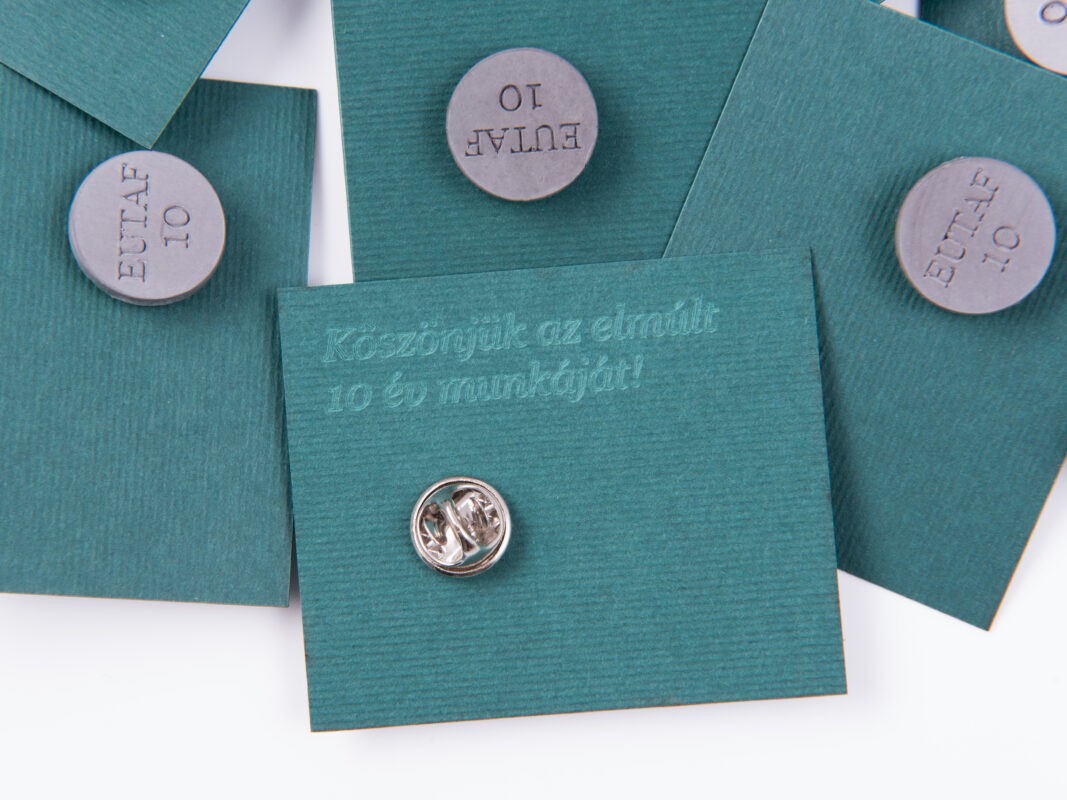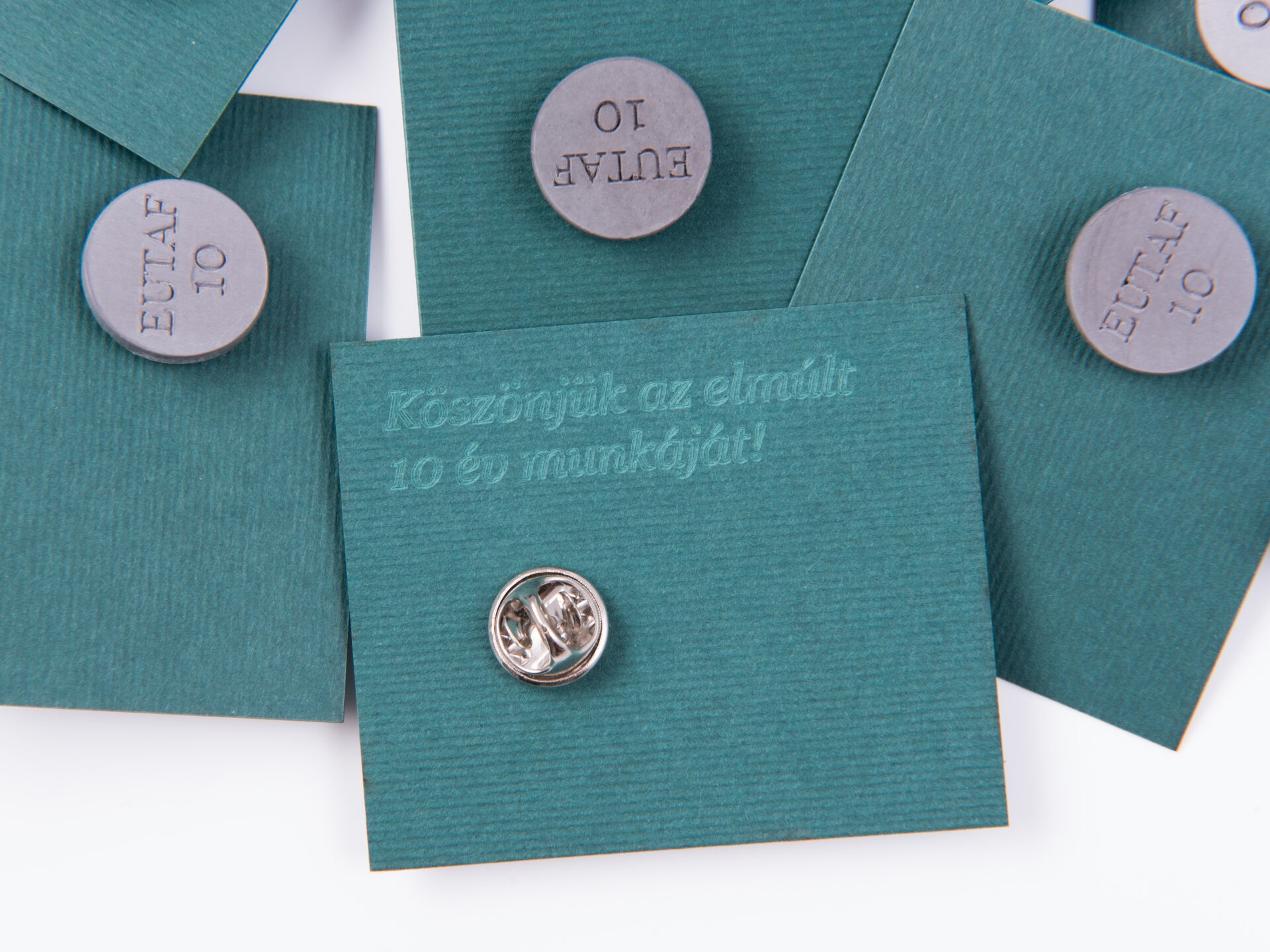 Multiple solutions for packaging
There is no detail to small for us, so we pay attention to who, how, and at what kind of event will be giving and also receiving the pins or badges. The colour and graphic details of the packaging (eg. inscription, logo) are always tailored to fit the order, therefore perfectly fitting into the profile of the company or event.
You can choose the products to be: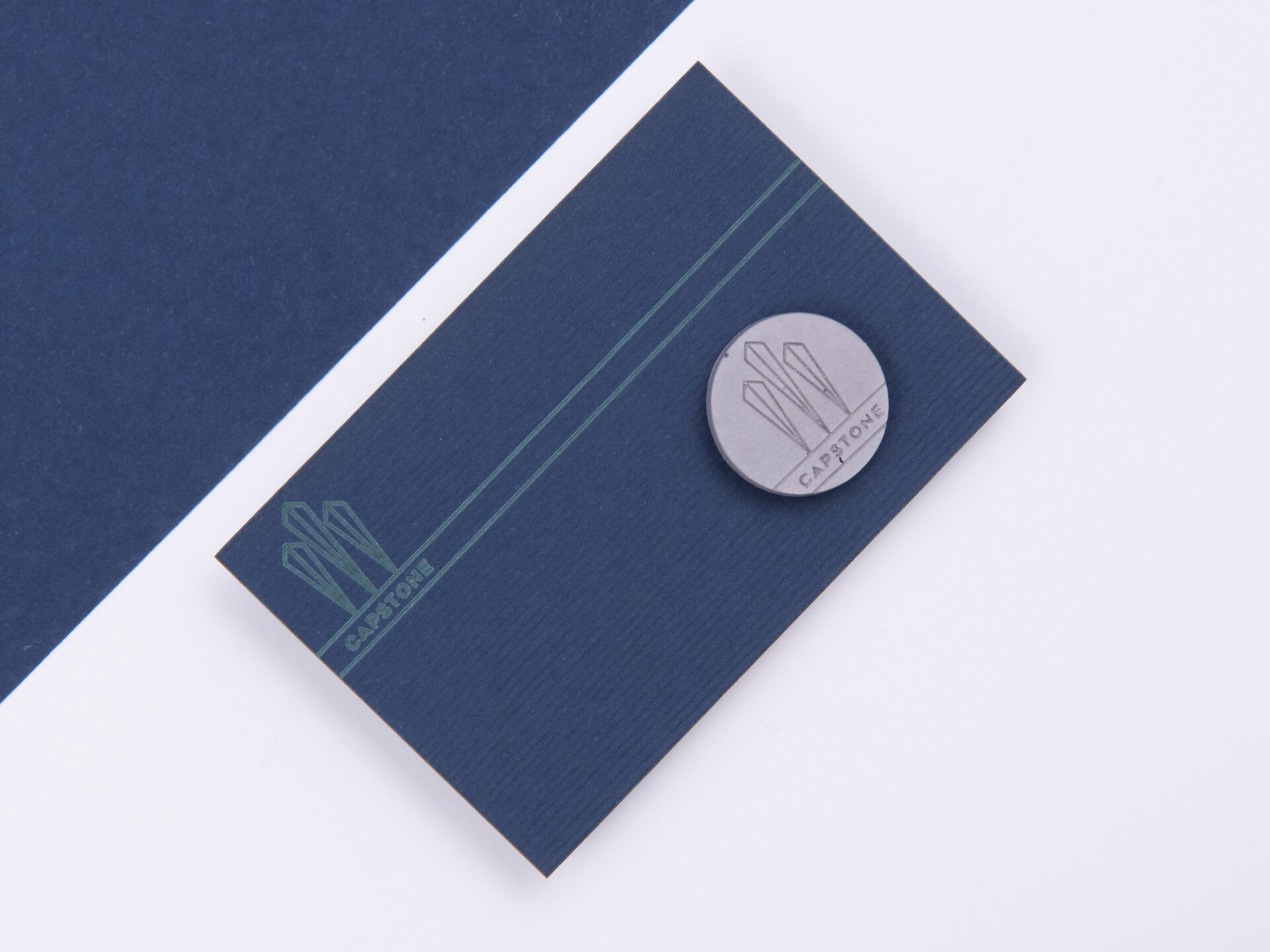 pinned on a piece of cardboard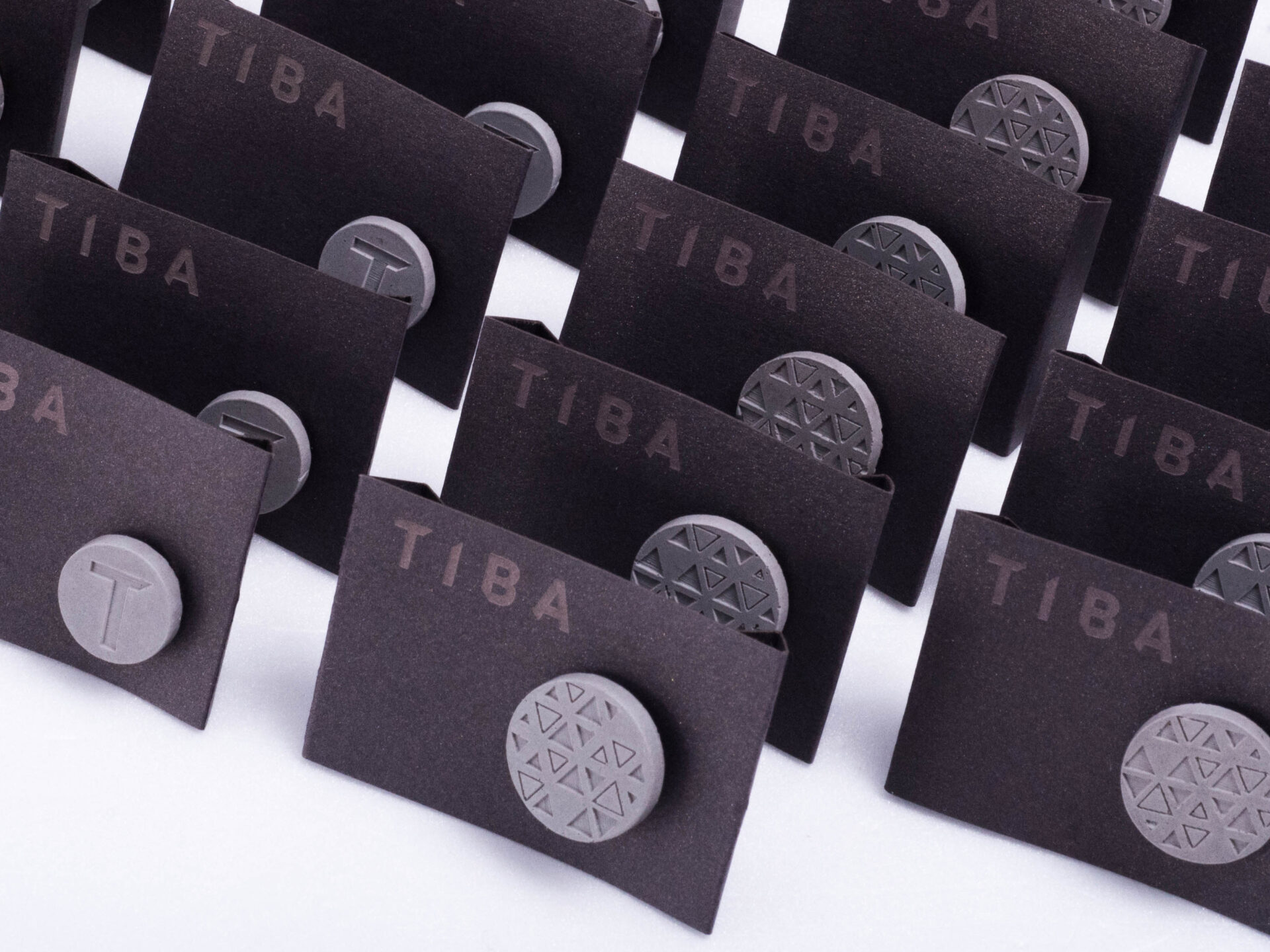 pinned on a piece of cardboard that has been folded and doubles as a seating card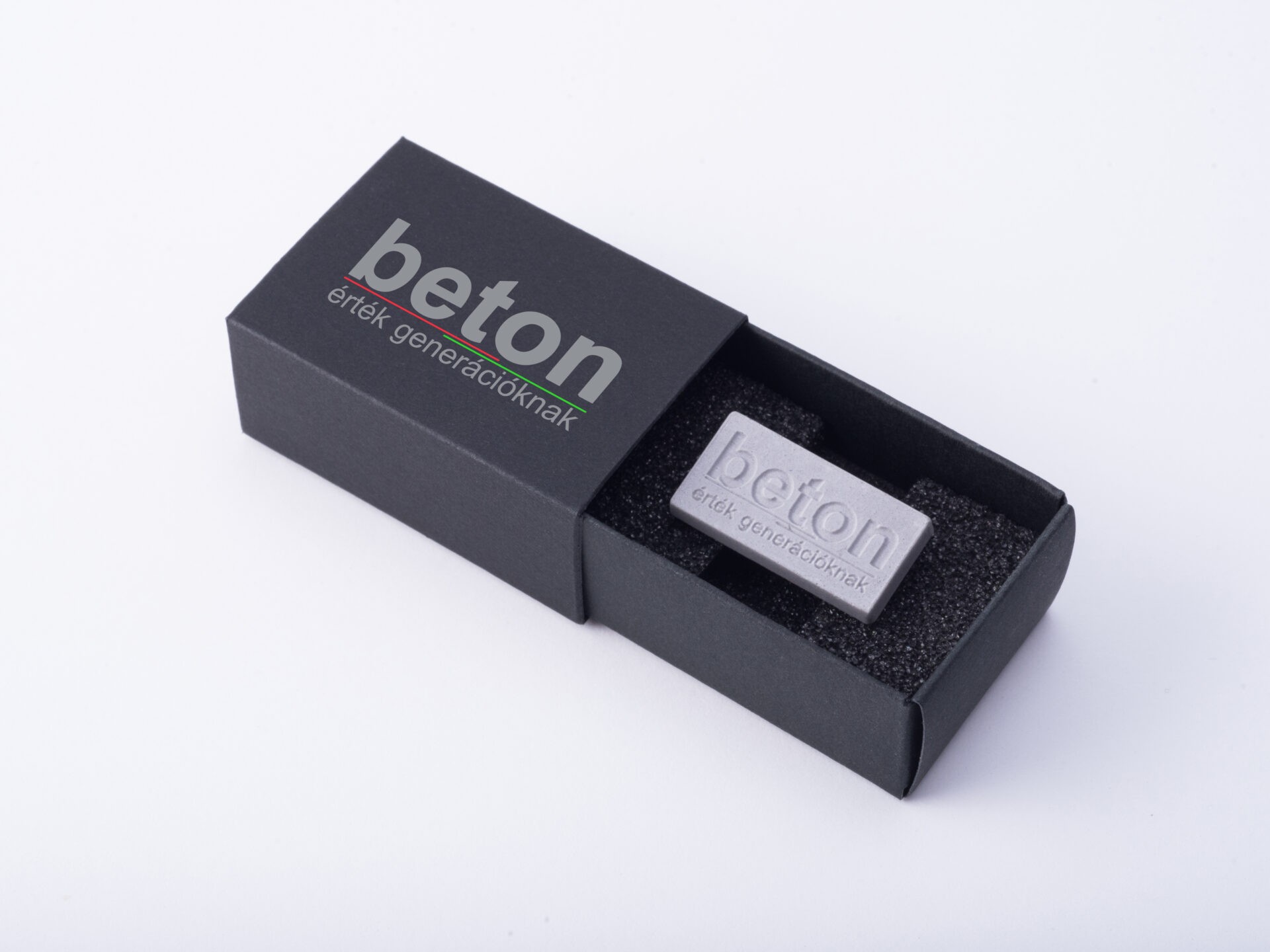 placed in a cardboard gift box, lined with an elegant synthetic sponge
Frequently asked questions
Can I order the pins in a unique colour?
Yes, we can mix any colour, and in the case of a unique colour order an extra fee and a longer production time will need to be expected.
What is the delivery process?
Delivery is by courier service according to a pre-agreed deadline. It is also possible to pick up in person in Budapest.
Is it possible for our own graphic designer to design the packaging?
Naturally, yes, and in this case we will discuss the details with the graphic designer.
If we wish to see a bit more than the mockups, is there a way to get 1:1 samples before choosing the final product?
Yes! If need be, we are able to make 1:1 samples on which you can see the different techniques applied (eg. lined or saturated graphics, pressed or printed logo) and the metal pin part as well. The samples' material differs from the final product.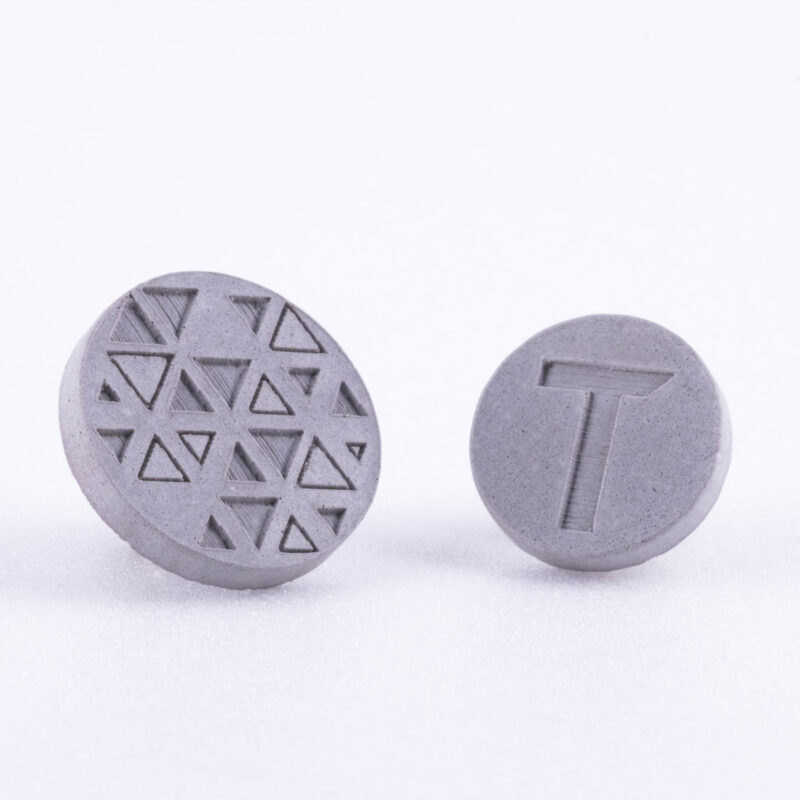 "We love the pattern and the badge itself, because of the hard intellectual and developmental work, while the material is stable and timeless."  
– Tiba Architects Studio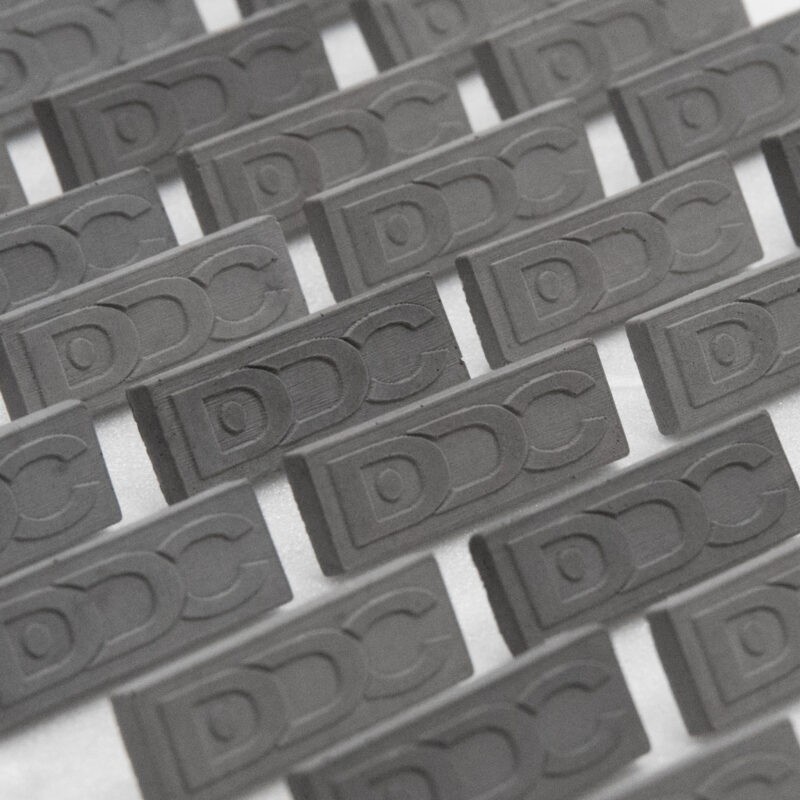 "The concrete badges made for Duna-Dráva Cement Kft. (DDC) and Betontechnológia Centrum Kft. (BTC) not only show unique and exciting forms, but also represent the two companies in a great way at professional events, lectures and meetings as part of the colleagues' uniform." – Duna-Dráva Cement Kft (DDC Ltd.)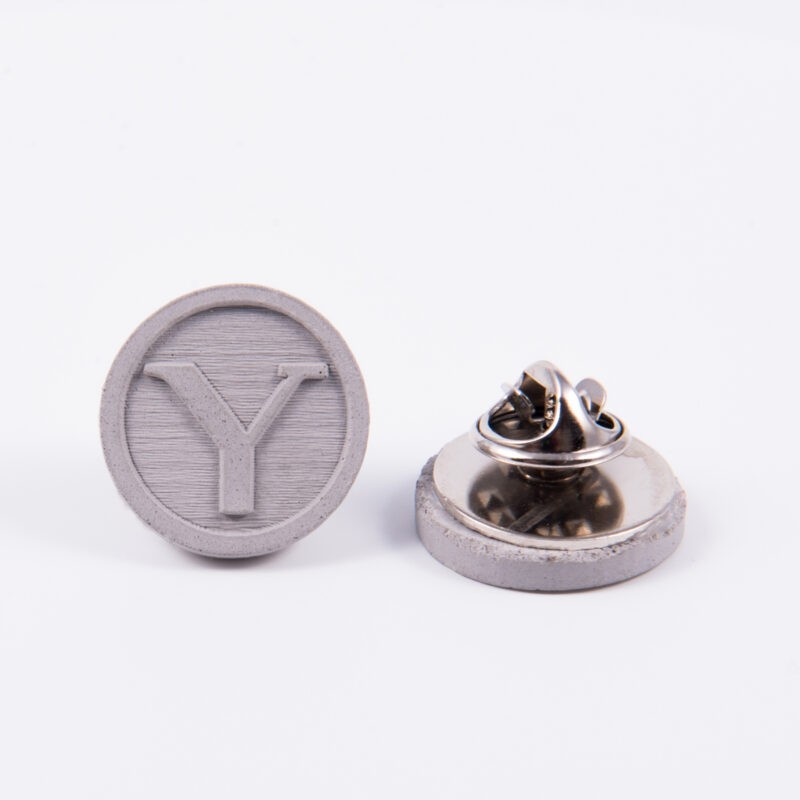 "The badges are very small, so they require meticulous work. We are very pleased with them, and the students liked this kind of innovation."  
–  Szent István University's Ybl Miklós Faculty of Architecture
Some references from our previous corporate badge projects
Some completed corporate identity badge projects