Christmas Ornaments for Clients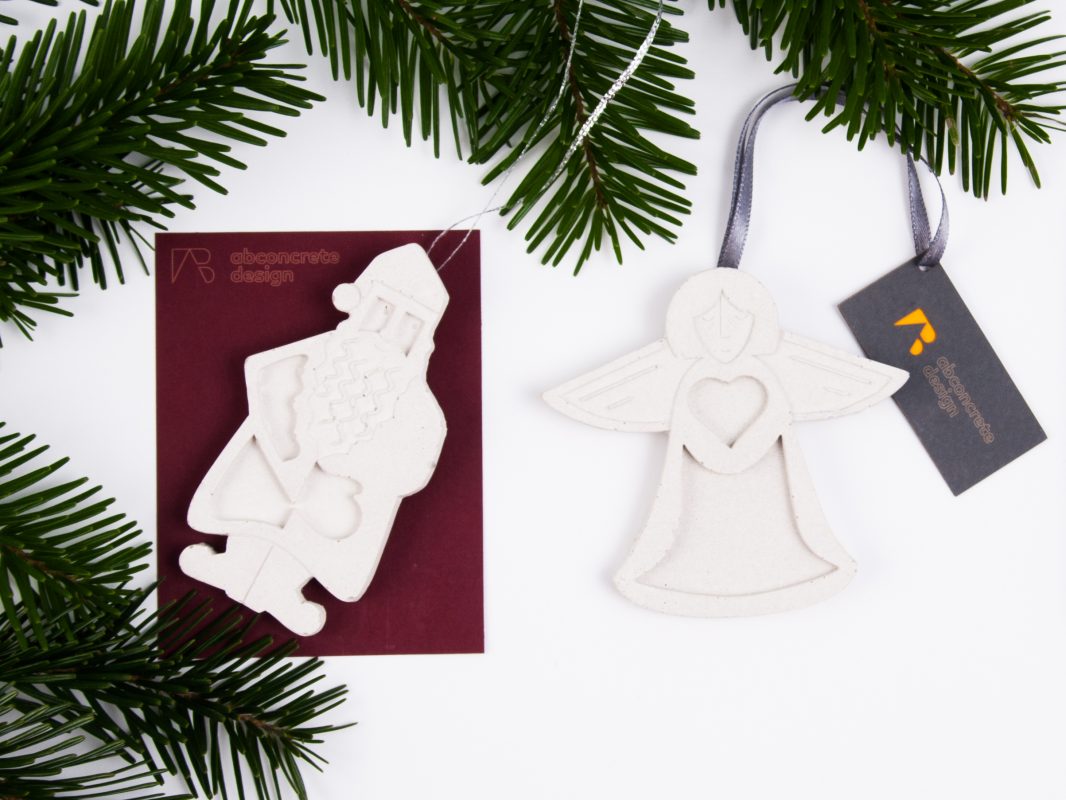 The festive December mood meets concrete!
If you are looking for truly special and lasting presents, either for a company Christmas party, end-of-the-year event, or promotional merchandise, you have found them! You can surprise your partners with concrete Christmas tree decorations designed by our founder designer Anita Boldog and graphic designer Eszter Muray.
There are six different shapes that you can choose from, and all of them – even though they are all made of concrete – are really light:
The minimalistic heart, star and pine tree shapes
The classic characters of Christmas time: angel, sheep, and Santa Claus.


You can order the concrete Christmas tree decorations individually or in sets. You can choose from classic concrete colors (white, gray, anthracite) or everyone's favorite pastel colors. You can also choose to have a smooth surface or terrazzo surface for your Christmas decorations.
Your company's logo can be placed on the back of the ornament or on the packaging. You can complete the gift with a cardboard label or an gift card, which can be varied in color, graphics and shape to accommodate longer text or personalized wishes. We also choose the color of the hanger according to your ideas. Supplied in a transparent bag.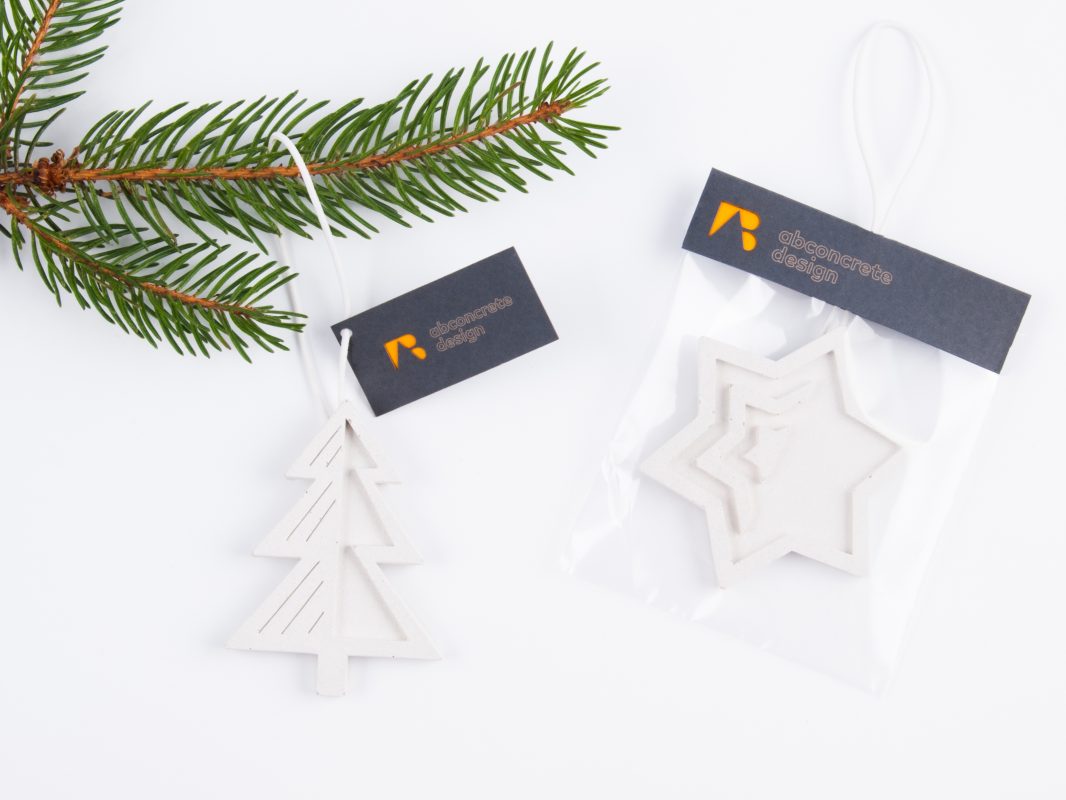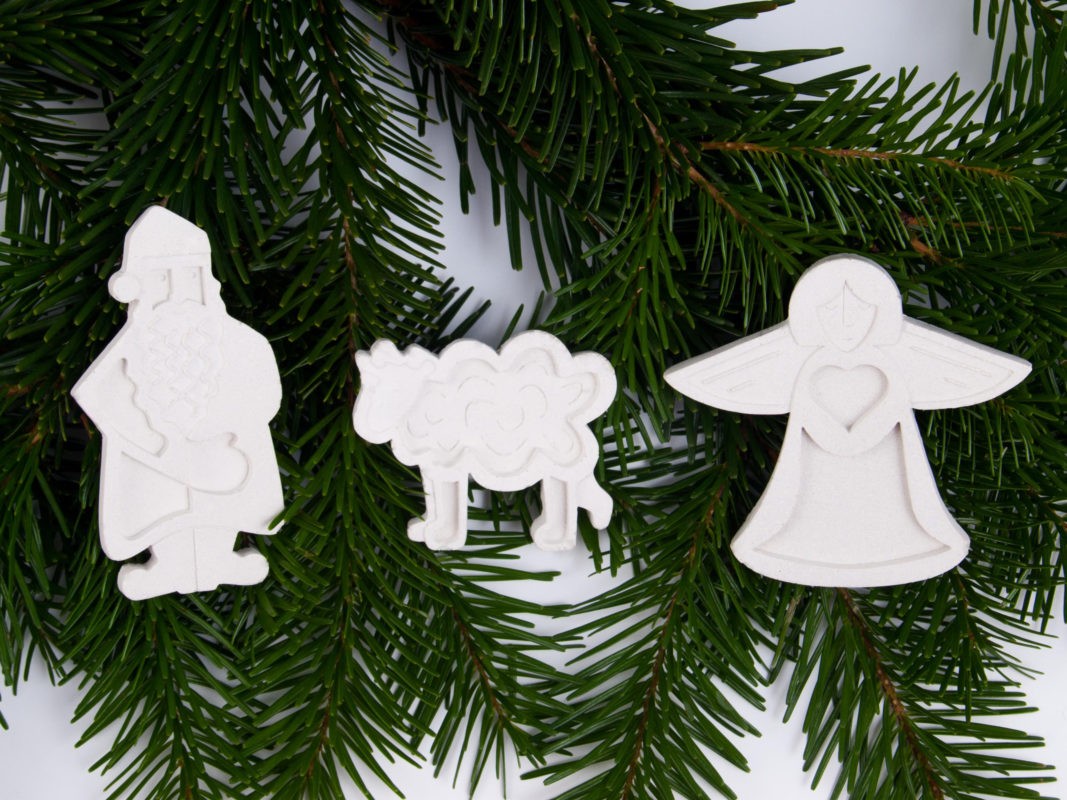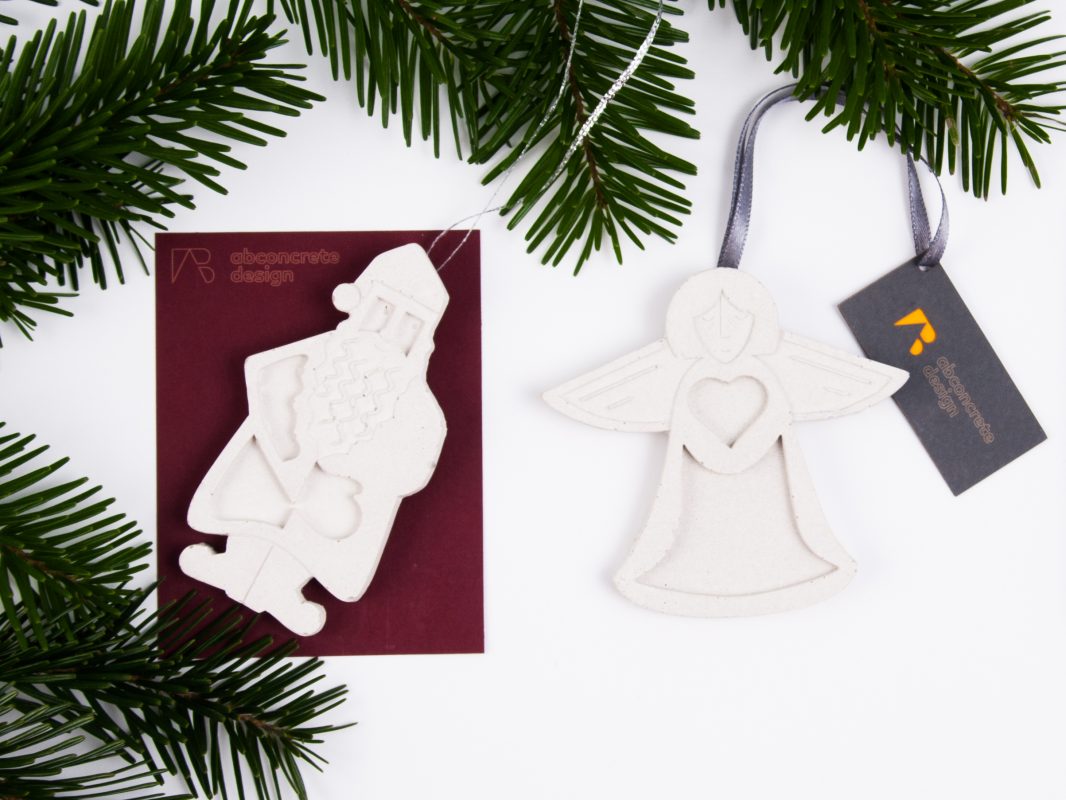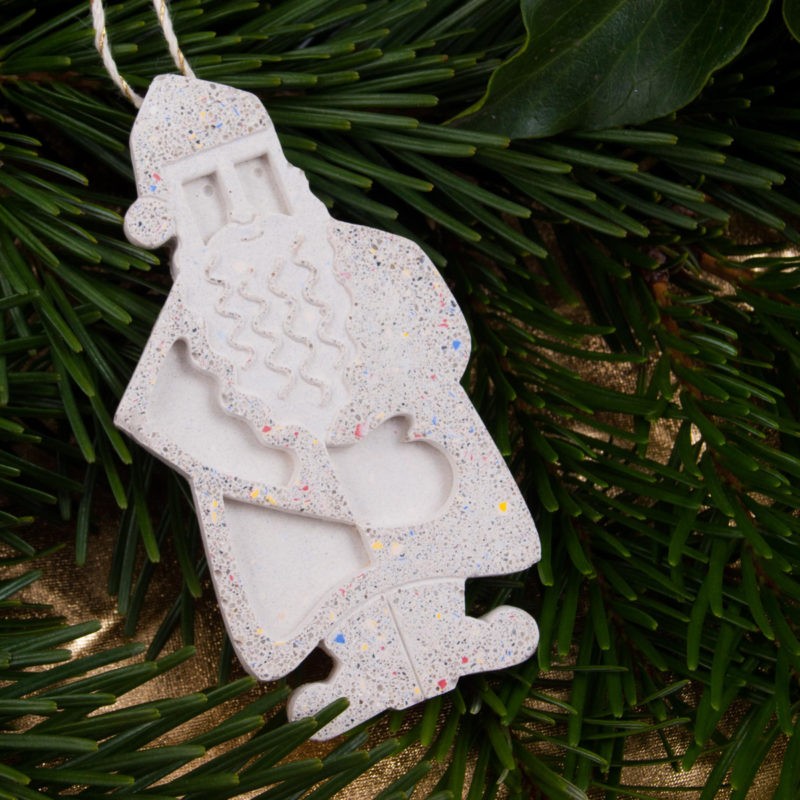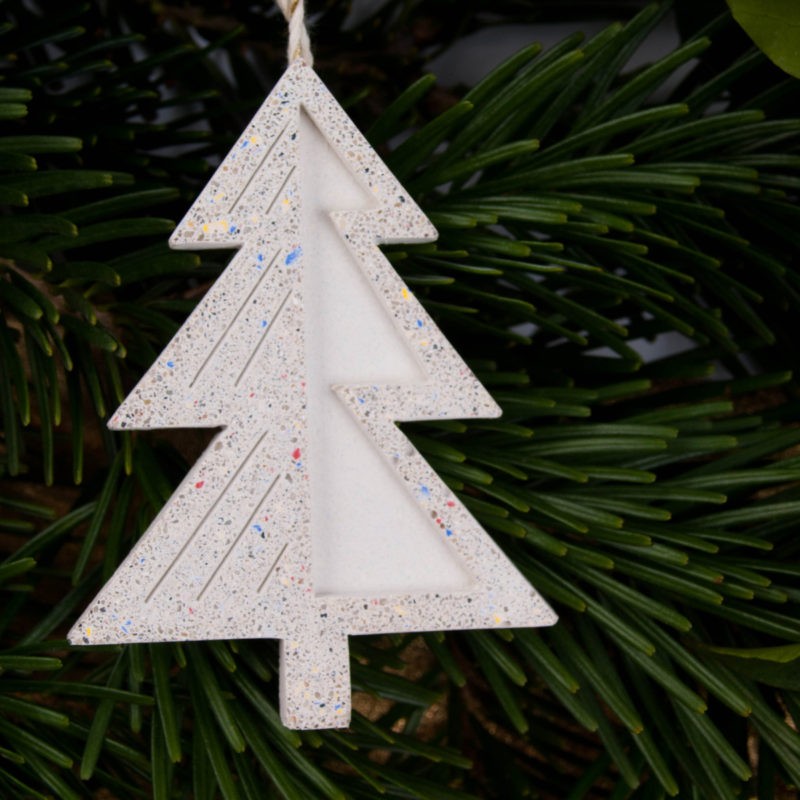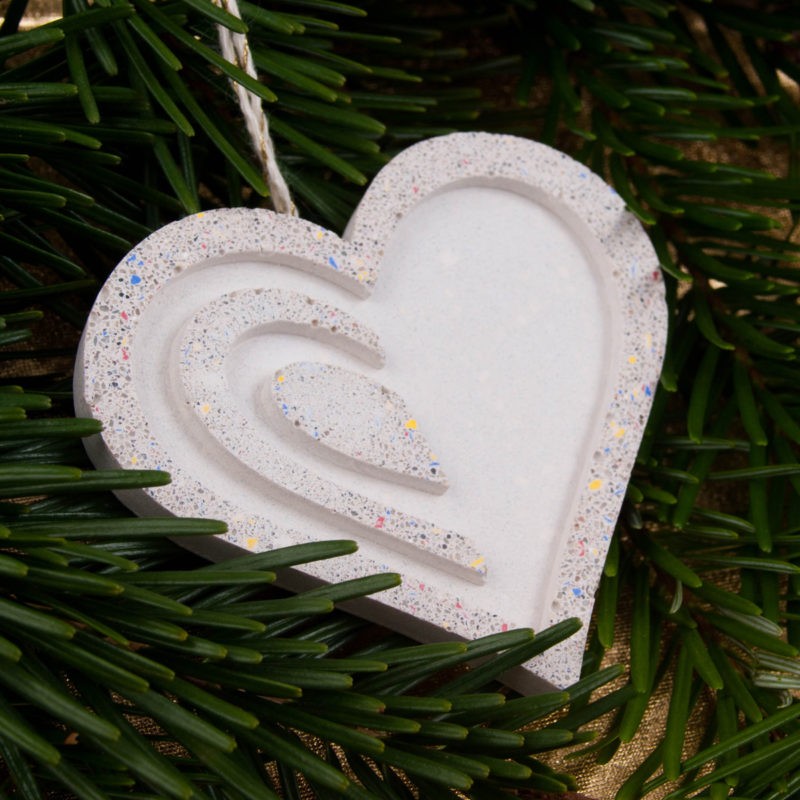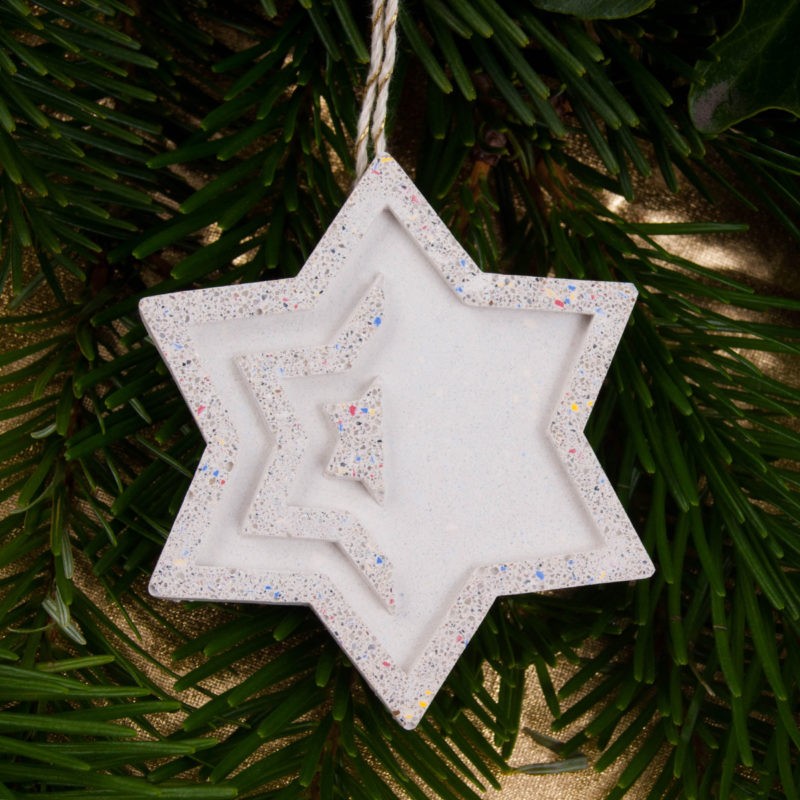 Our unique Christmas tree decorations are lasting and valuable gifts that will be used for many years: they will always appear during the holiday season, reminding your clients or partners of the event and your company.
Alone or as a beautiful companion gift, with a bottle of wine or next year's diary, this is the perfect choice for your corporate clients or colleagues.
AB Concrete Design & Gifts
is Hungary's leading design concrete studio, founded in 2012 by Anita Boldog. Many years of experience, experimentation and research are behind us, and still being part of our everyday lives. This strong professional background ensures the manufacture of high quality design gifts and products.
ARCHICON collection - The brief story..
The ARCHICON corporate gift collection was born in 2016, during the scholarship time of our founder designer at László Moholy-Nagy Design Grant in which she studied business partner gift culture. For corporate customers, we provide
concrete partner gifts
and unique design solutions. With our professional technology reproduces even the finest lines. We can display any logo, graphic or inscription with maximum accuracy and aesthetics on concrete or packaging, too. Thanks to our production background, we can easily fulfill orders up to hundreds of pieces. Our customer base includes not only construction companies and architectural firms, but also public institutions, organizations, universities and event management companies.
You can
find the complete coporate gift product range here
. For a custom price offer, please contact the designer directly at
[email protected]
. Also worth to visit our
webshop
for many more colorful concrete gifts and products!
see the full range of our corporate gift product line!
ACCOMPLISHED PROJECTS