Christmas gifts for business partners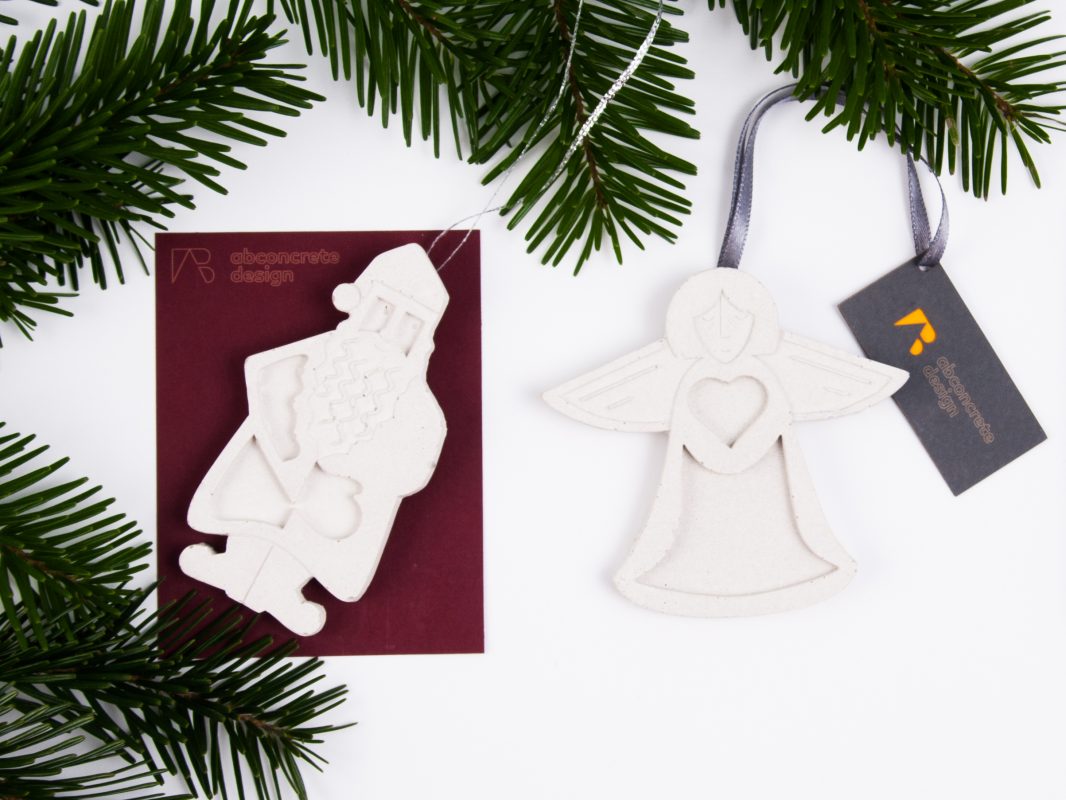 Concrete takes over Christmas
If you are looking to surprise your colleagues, business partners or customers which is truly lasting and unexpected, the concrete ornaments by AB Concrete Design are the key to success. Boldog Anita, our founder and designer created these, together with Muray Eszter, graphic designer, the creator of the profile of AB Concrete Design.
The collection consists of six different pieces, each of which is very light,
regardless of the fact that they are all made of concrete.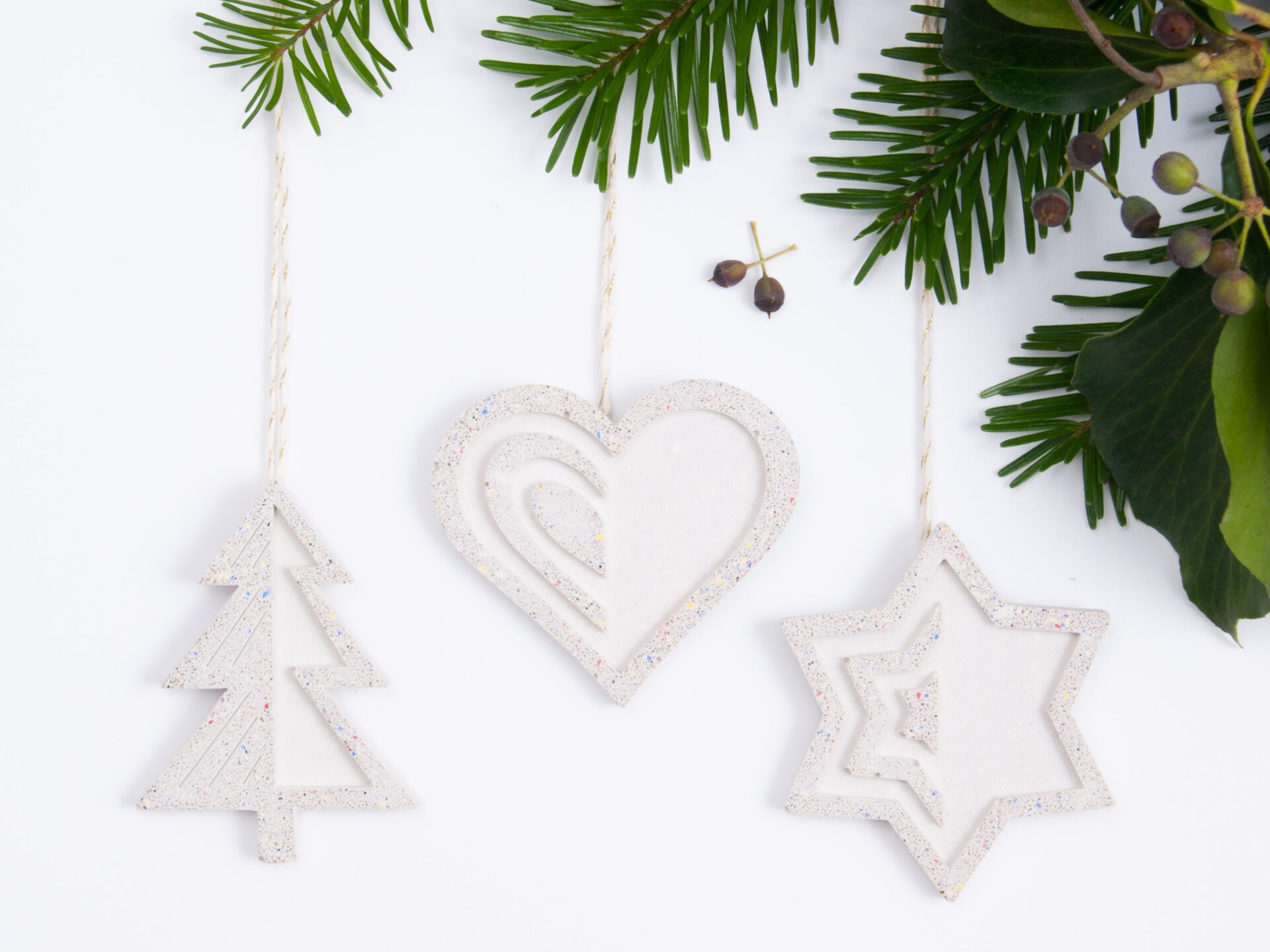 Minimalistic heart, star, and Christmas tree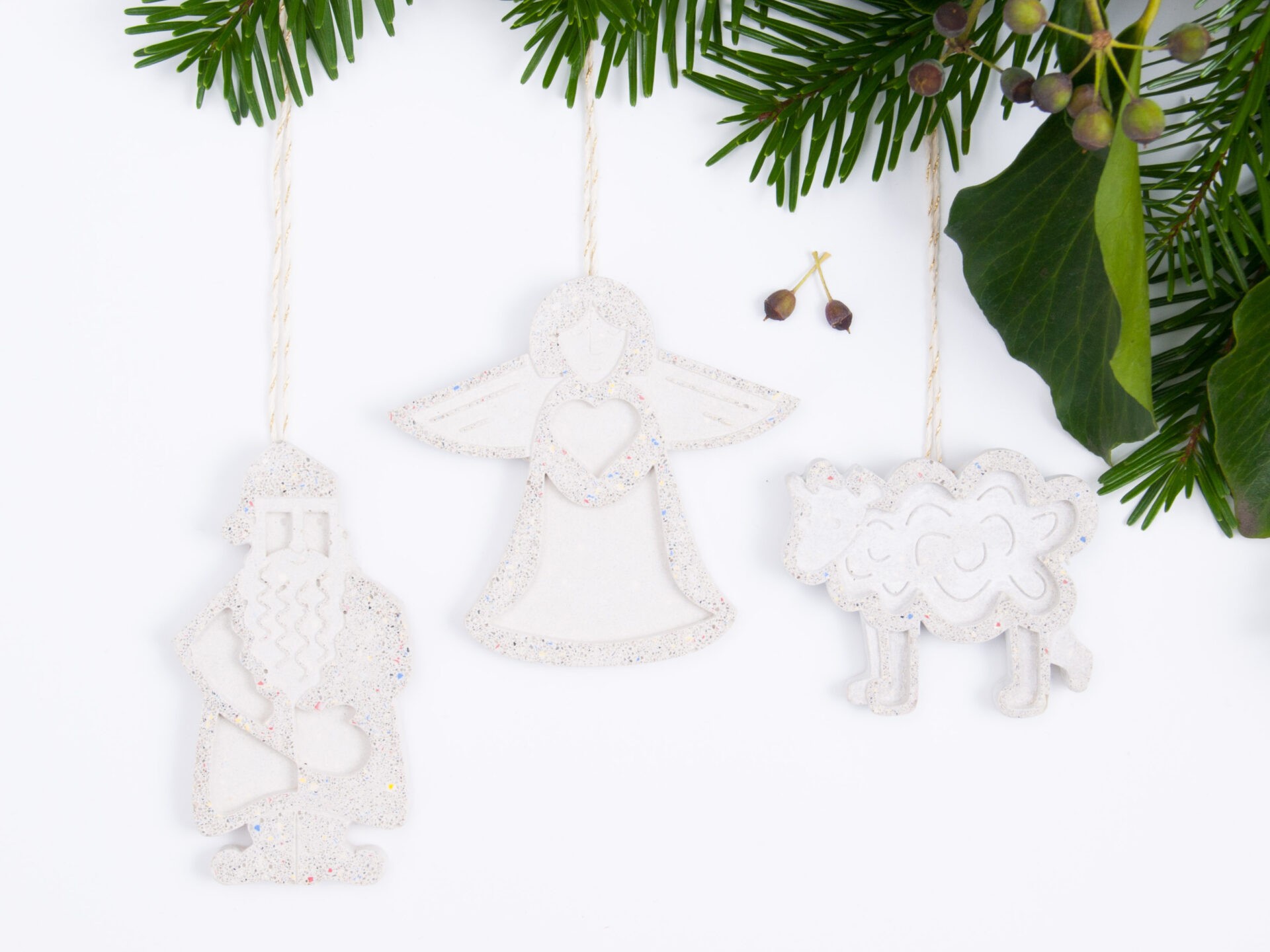 The essential figures of the Christmas holidays: an angel, a sheep, and Santa Claus.
Custom Christmas ornaments, designed to match your company's profile
Just like every other company gift included in the AB Concrete Design portfolio, the concrete Christmas ornaments are available in different colours and patterns. We can use the colours appearing in your company's profile either on the base colour of the concrete, or in the tiny specs in the terrazzo patterns. The cardboards and the strings used for packaging are also customizable.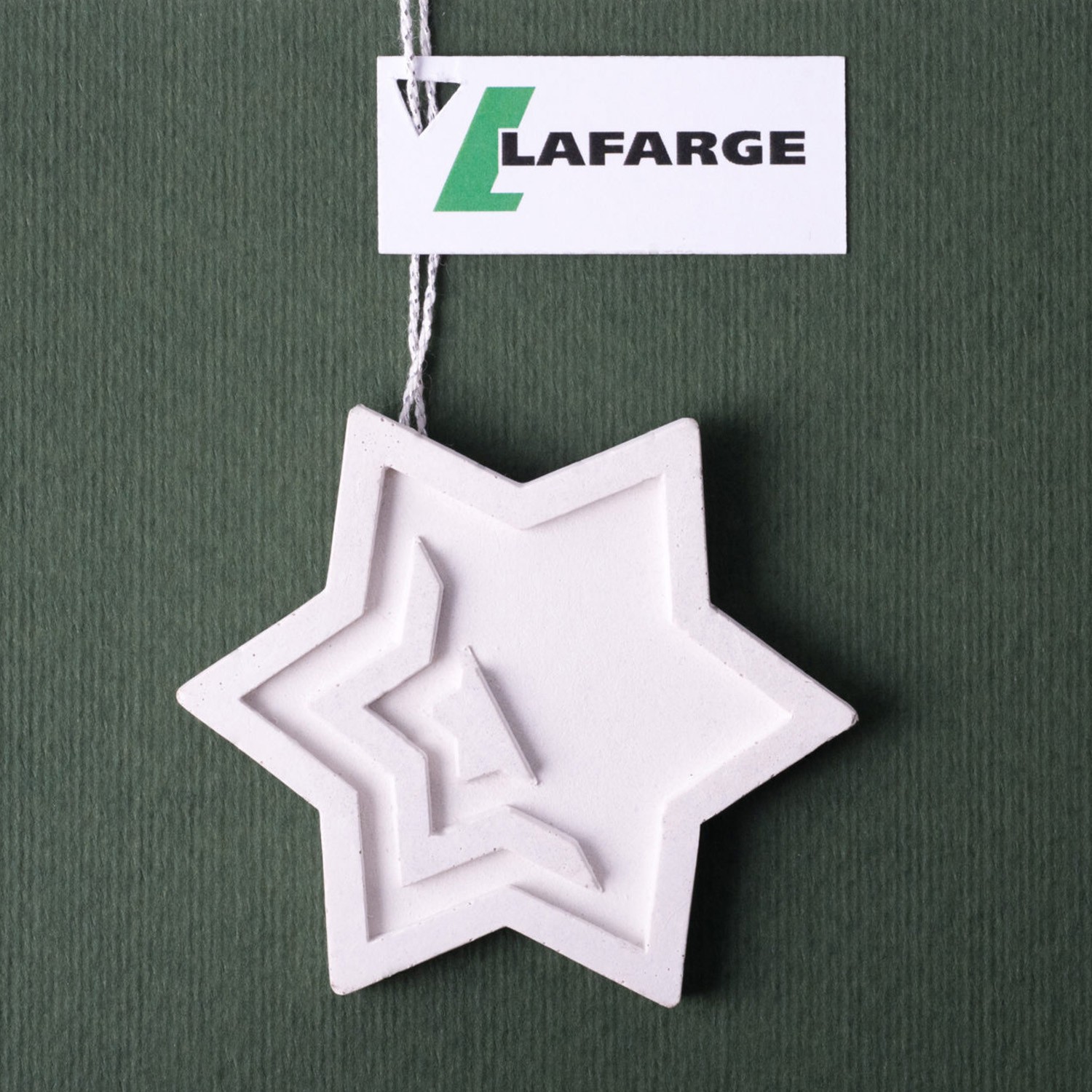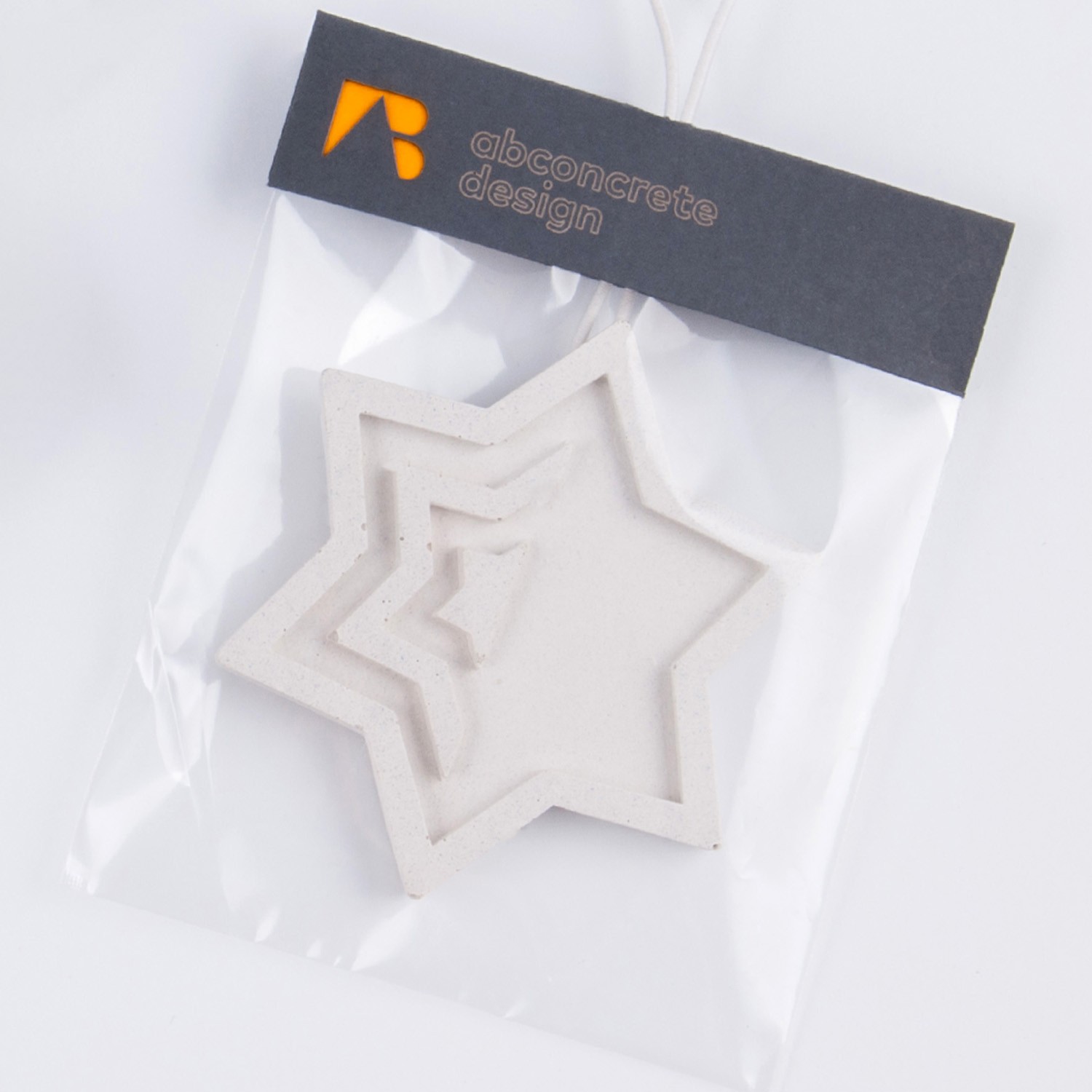 Plastic sack, closed with a cardboard piece on top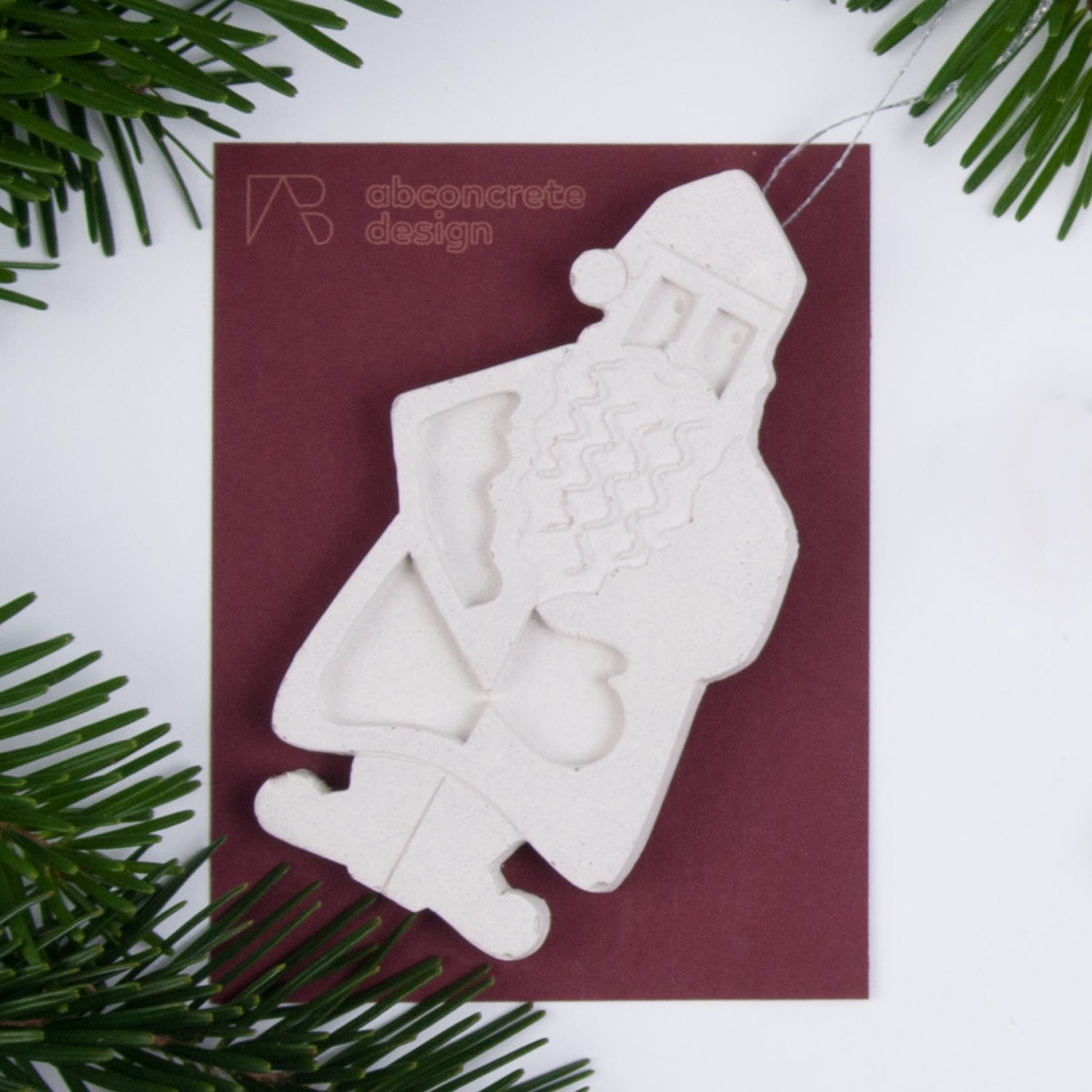 Plastic sack with a greeting card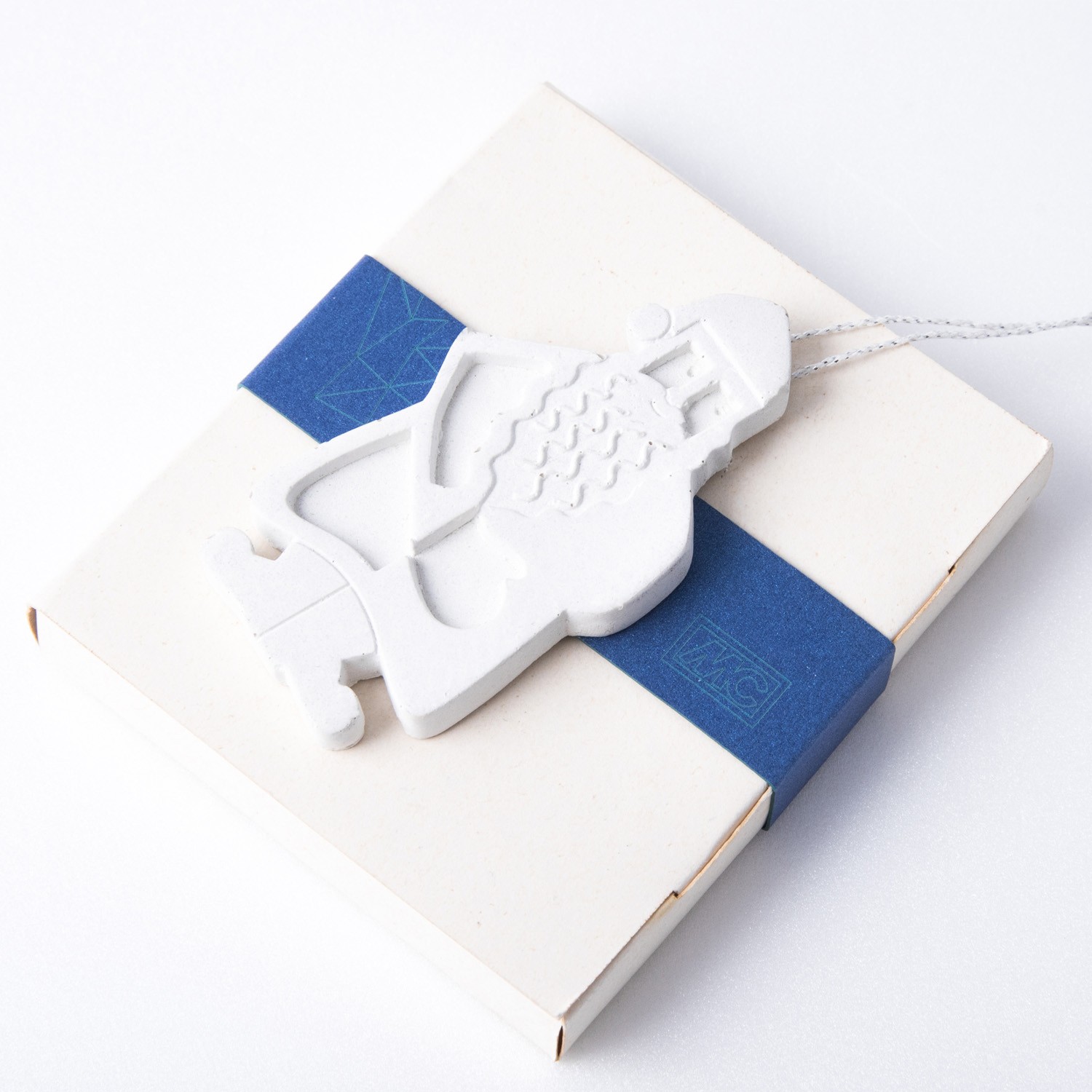 Our concrete Christmas ornaments can be ordered as single pieces and in sets as well.
One concrete ornament by itself is a great gift that can be distributed at an end-of-the-year event, or shipped to your business partners and customers along with a Christmas card. It can also be the perfect addition to a bigger gift, like a bottle of wine, a box of high-quality chocolates, or a diary.
The collection can be ordered as a three- or six-piece set, in unique, cardboard giftboxes, designed to match your company's profile, where you can also select which shapes you would like to order.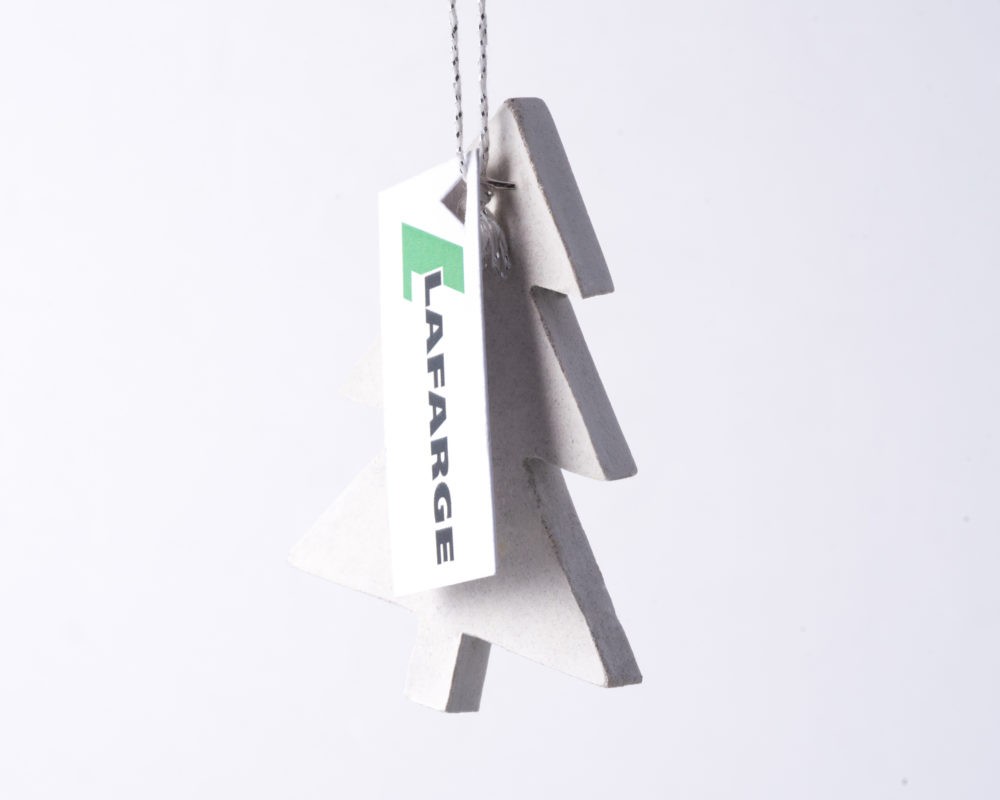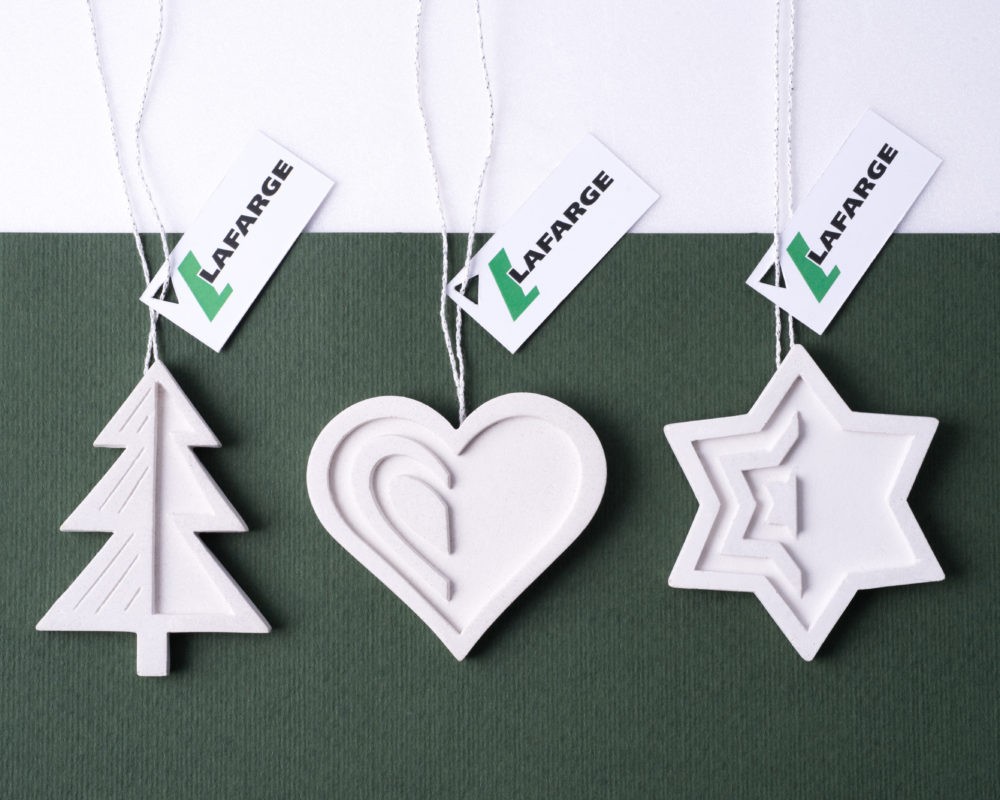 These concrete Christmas ornament sets are exclusive,
special and lasting company gifts which will be used
during the holiday season every year.
Concrete Christmas ornaments in custom shapes
We offer custom-designed and produced ornaments as well, besides the ones in our portfolio. These can be customized according to the logo of your company. Ornaments which have the shape of a logo are especially unique and are a great way to build brand recognition, while at the same time serve as stylish pieces of Christmas decoration at your offices and stores. We can use the colours of the company's profile, therefore the ornaments will fit into the interiors and create an elevated holiday mood.
Frequently asked questions
Can the Christmas tree's branches really hold the ornaments?
Yes! Despite them being made of 100% concrete, these ornaments are created using special technology and modern materials, and therefore weigh surprisingly little. 
Can our own graphic designer design the packaging and the greeting card?
Absolutely, and in this case we discuss the details with the graphic designers themselves.
I really like the shapes, is it possible to order the ornaments without hangers?
Yes, the ornaments can be ordered without hangers, in the form of fridge magnets for instance.
Can I order the ornaments in a unique colour?
Yes, we can mix any colour, and in the case of a unique colour order an extra fee and a longer production time will need to be expected.
What is the delivery process?
Delivery is by courier service according to a pre-agreed deadline. It is also possible to pick up in person in Budapest.
ACCOMPLISHED PROJECTS