Custom designed concrete cufflinks
Cufflinks have been personal and unique accessories that completed male attires for decades. More and more people have started wearing them in the past few years to add an exciting little twist to their outfits.
Our accessory for men is the perfect gift for your core business partners and customers, or even your own employees. If you are looking for an item that will not end up on the bottom of a drawer but will be worn on special occasions all the time, you have found the most ideal one.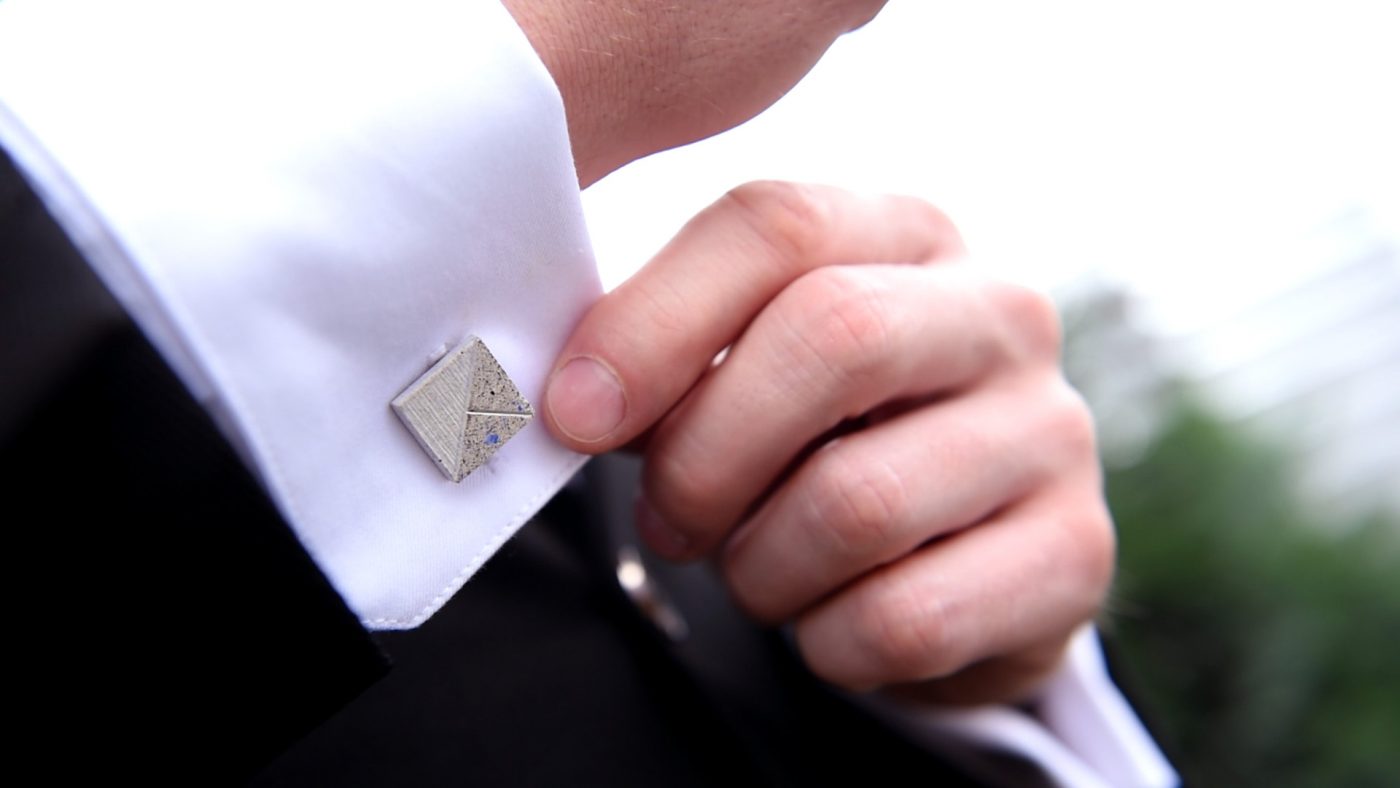 Personal and timeless gifts
The world of corporate gifts has changed tremendously in the past couple of years. It is important for us to keep up with the market needs and according to our experience a corporate gift has to be unique, functional and also timeless. The items in our jewellery collection will be eternal fond memories, that your business partners will be happy to wear.
The pieces in our collection are unusual and memorable. These accessories will be elegant, and also extravagant complementary items of your business partners' and colleagues' outfits – both in and out of the office. The unexpected choice of material is the perfect metaphor for a good business relationship: durable, stable, long-lasting and trustworthy.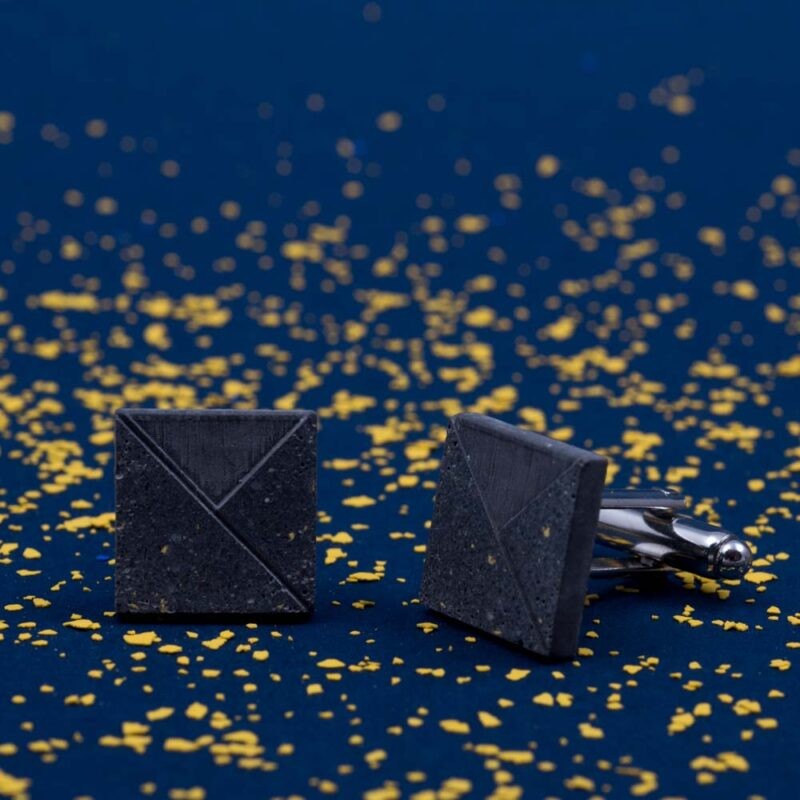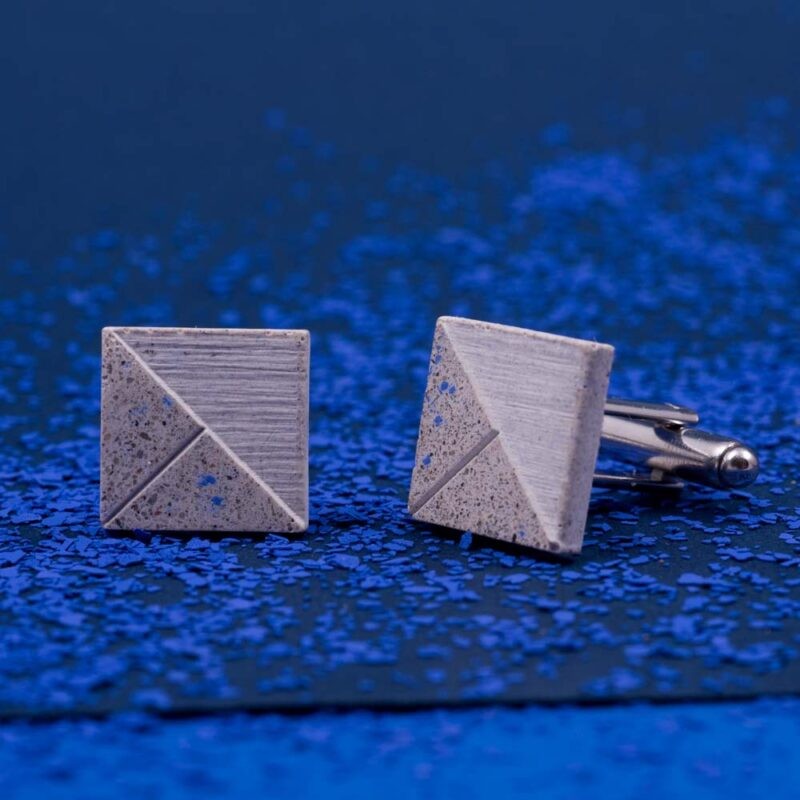 How we make our accessories more unique?
We produce our cufflinks in two different shapes, in three classic concrete colours (white, grey and anthracite), and with two different surfaces (smooth and terrazzo). Using the terrazzo technique when making cufflinks is the innovation of the AB Concrete Design team, of which we are extremely proud.
The little specks that appear on the polished concrete surface add an extra splash of colour and excitement to the product, and we offer a scale of colours you can choose from to customize the cufflinks according to your company's image.
Our technology allows us to make even the tiniest little details appear on the cufflinks, let those be a pattern or your company's logo for instance.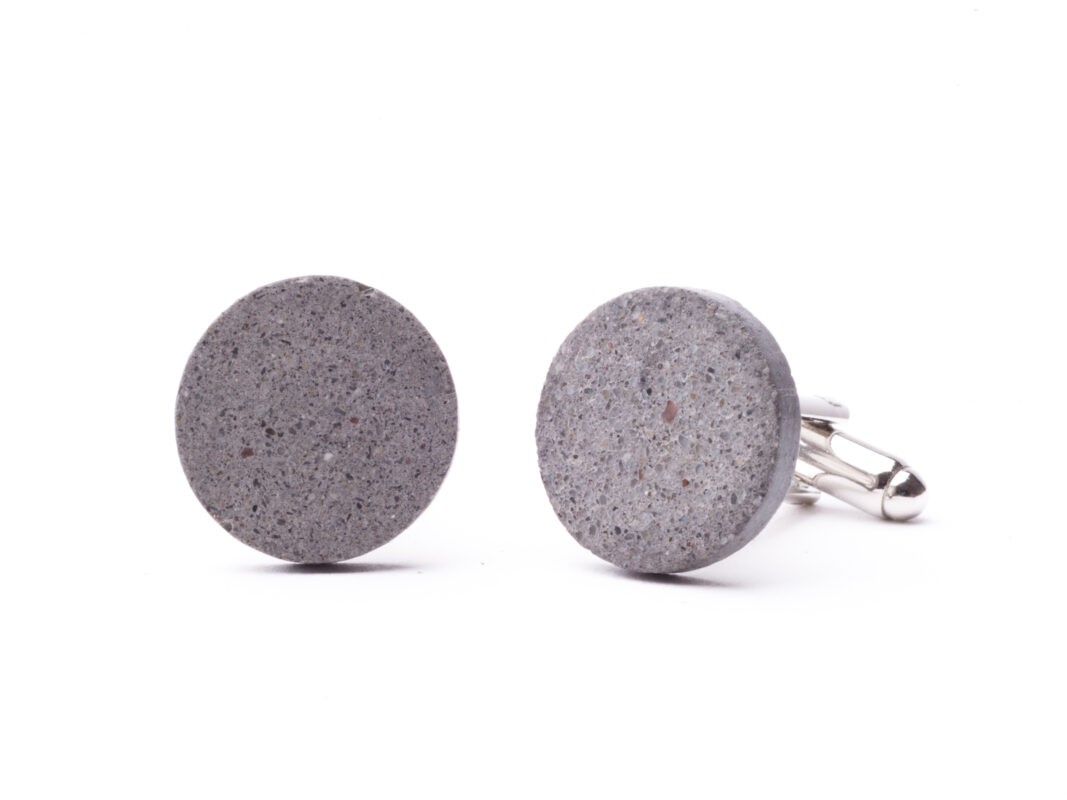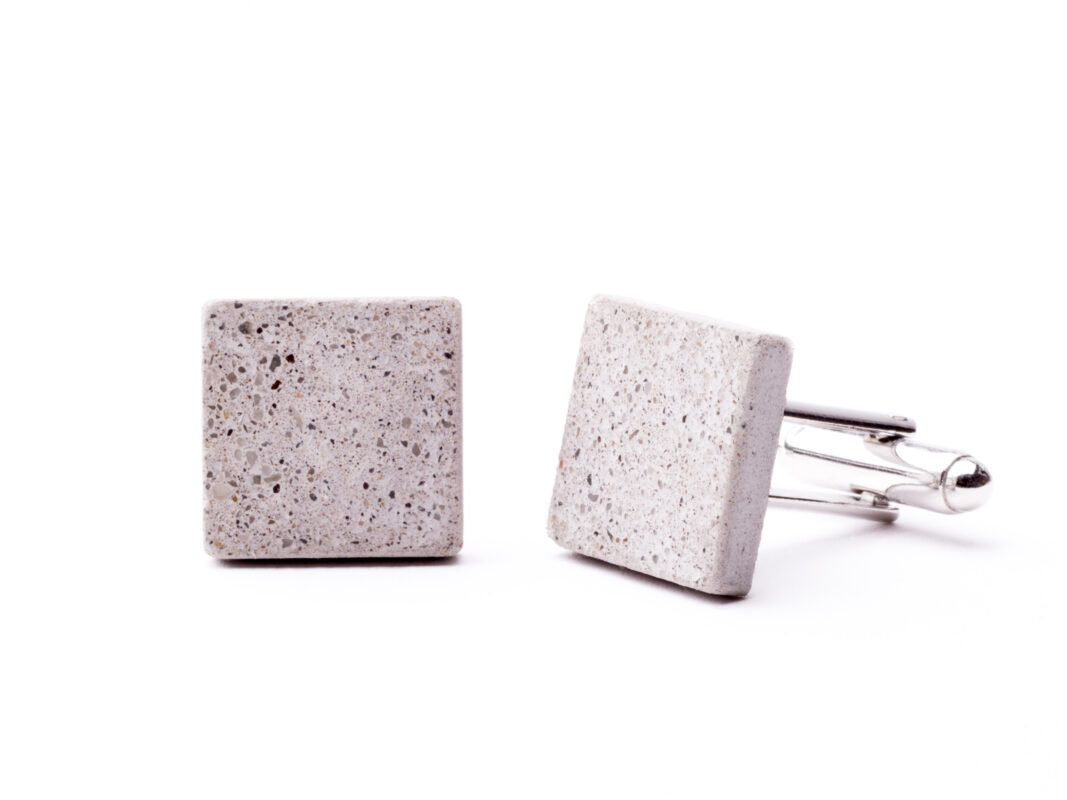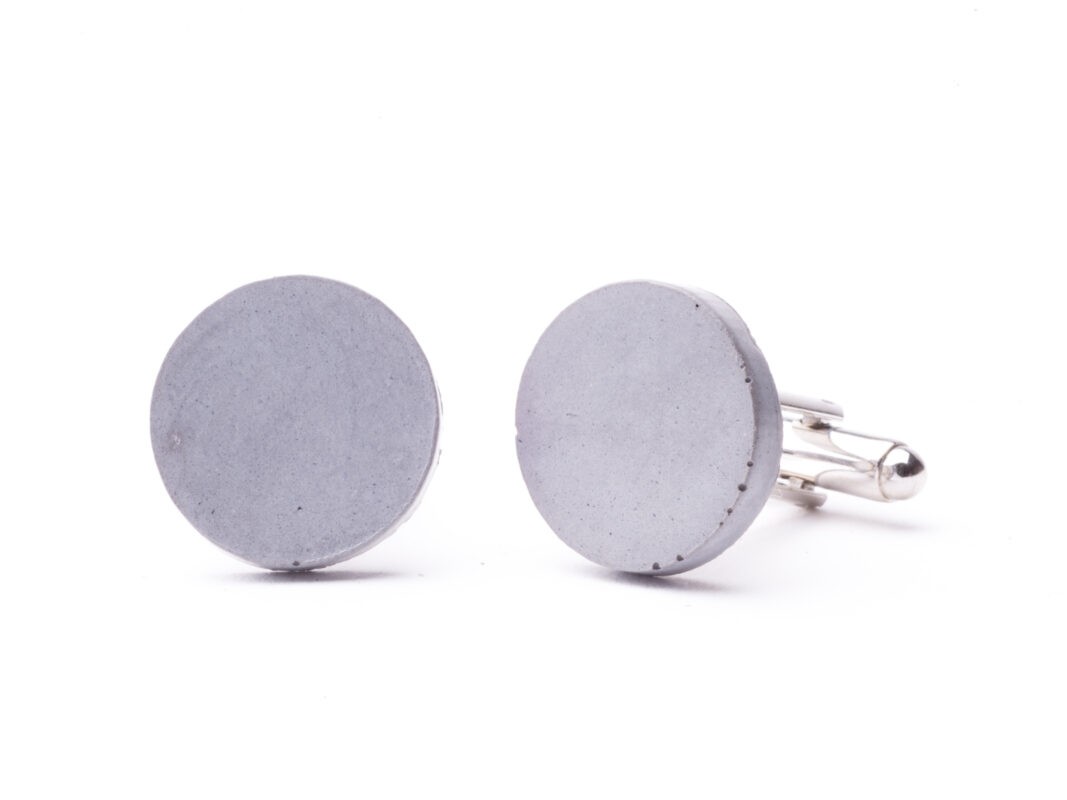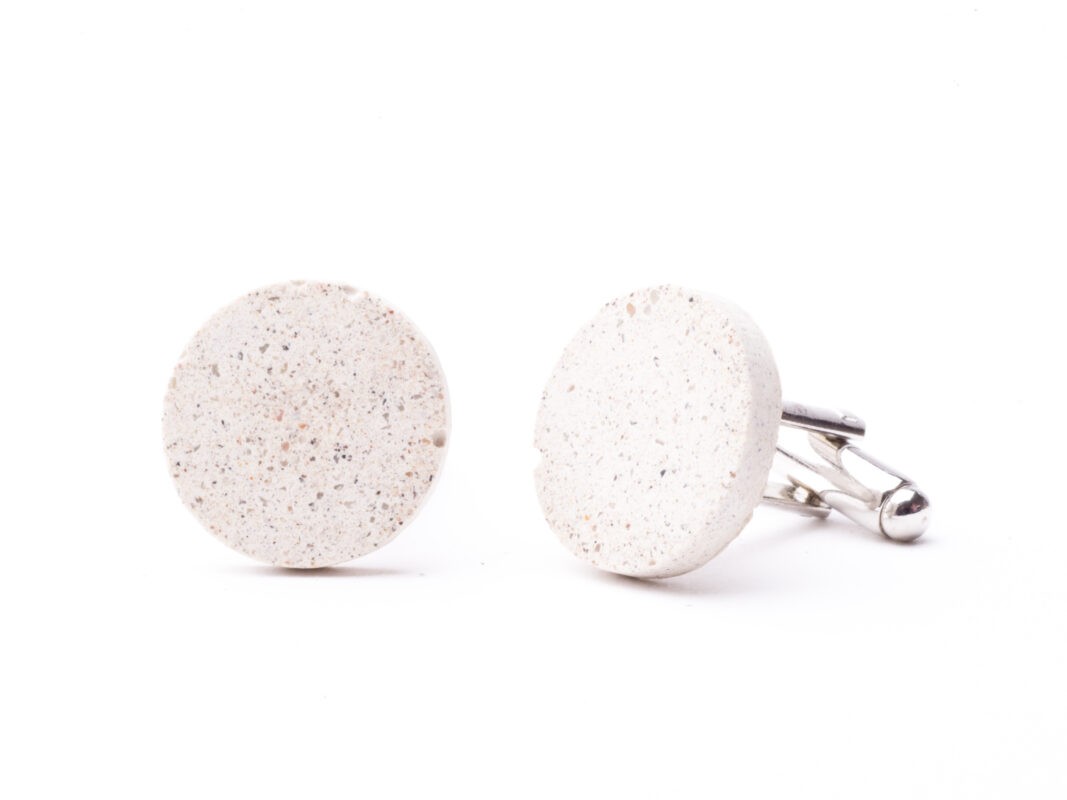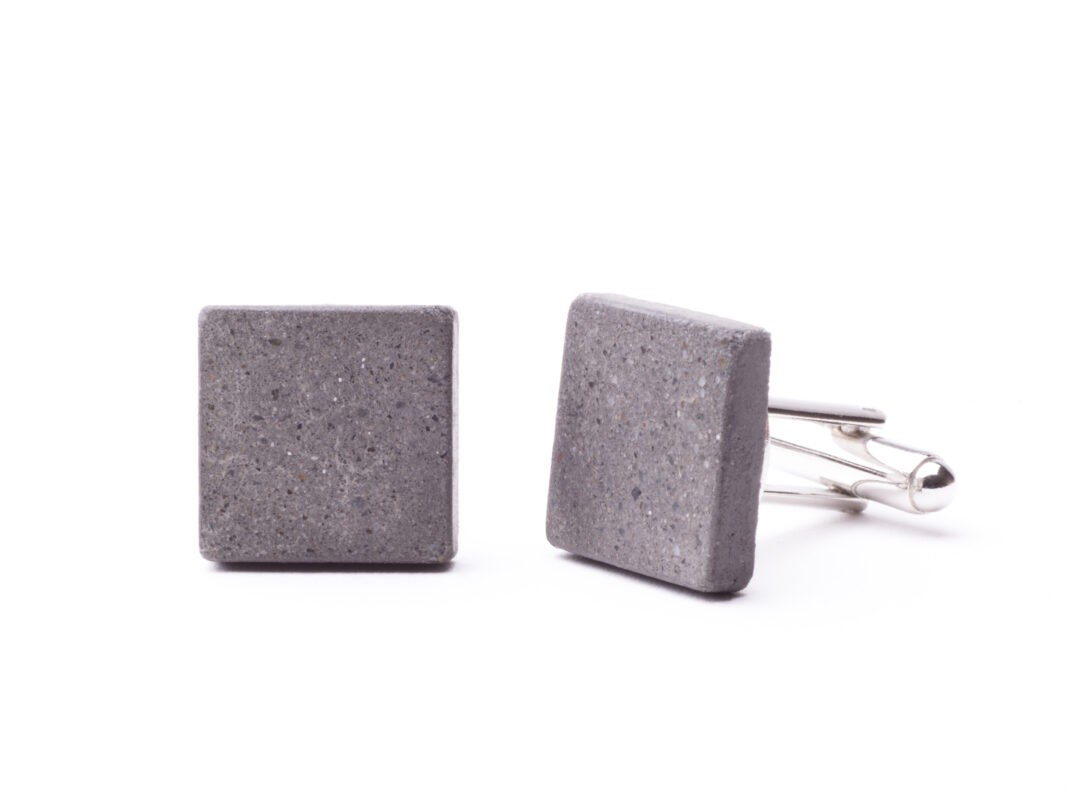 How does the packaging become part of the gift itself?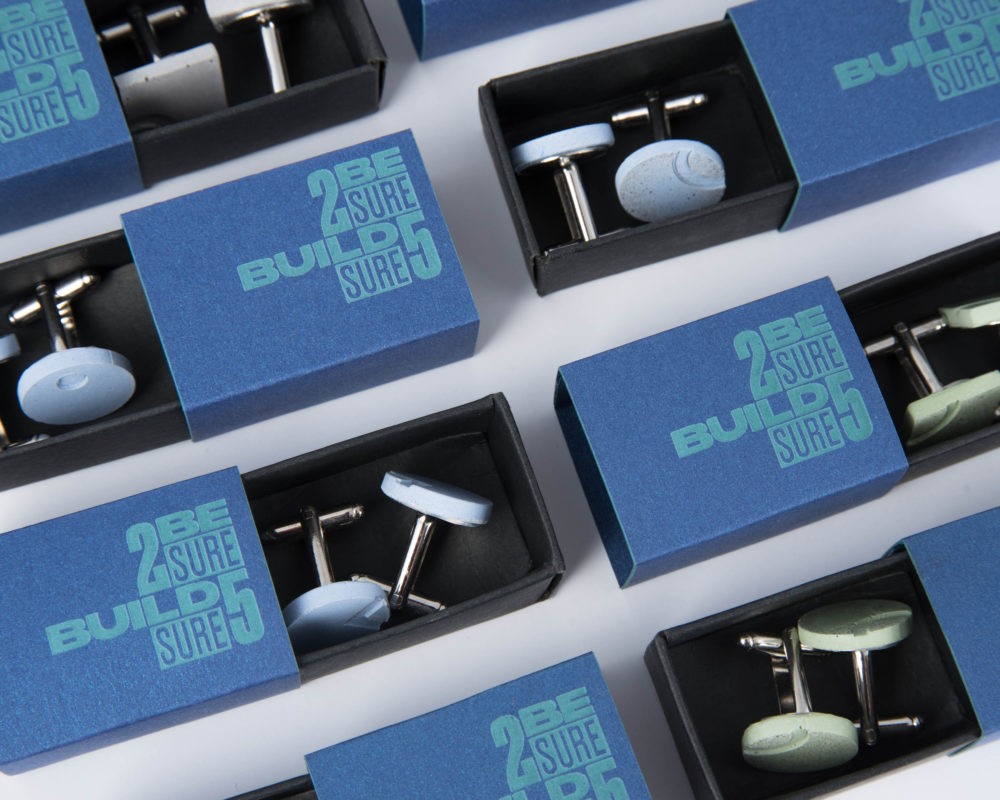 The packaging needs to be perfect as well, as there is no second chance at making a first impression. We can offer several packaging methods, as it is important for us to tailor every single item that comes with the gift itself to the brand's profile. We work with high quality cardboard and different techniques, therefore we can make sure that the company logo appears on the packaging in an elegant but also durable way – we care about this as much as we care about the product itself.
Based on our customers' feedback we can say that the boxes our jewellery comes in stay in use in the long run, just like the gifts inside them: those who receive the gift tend to store the concrete accessories in the box they came in.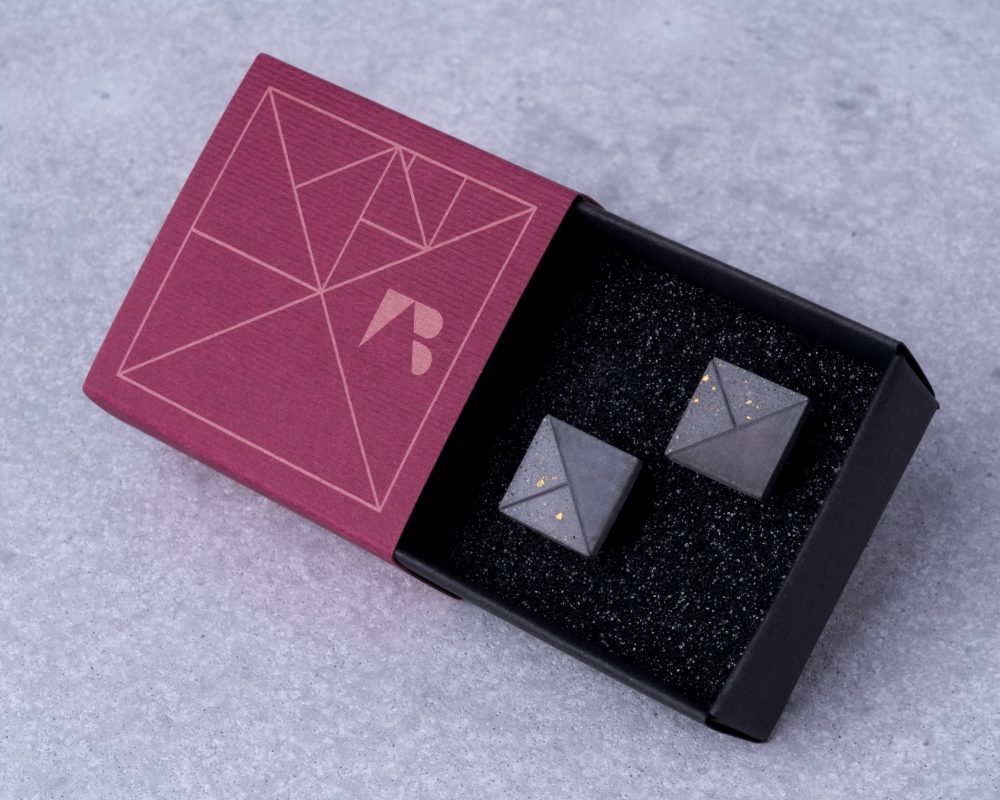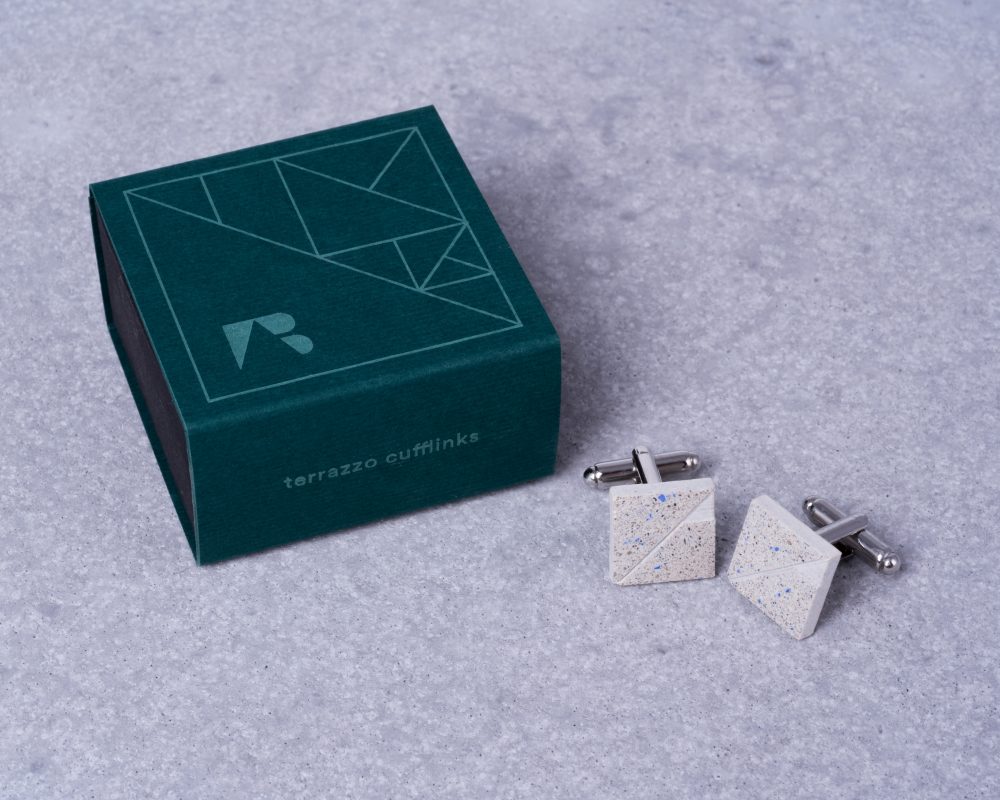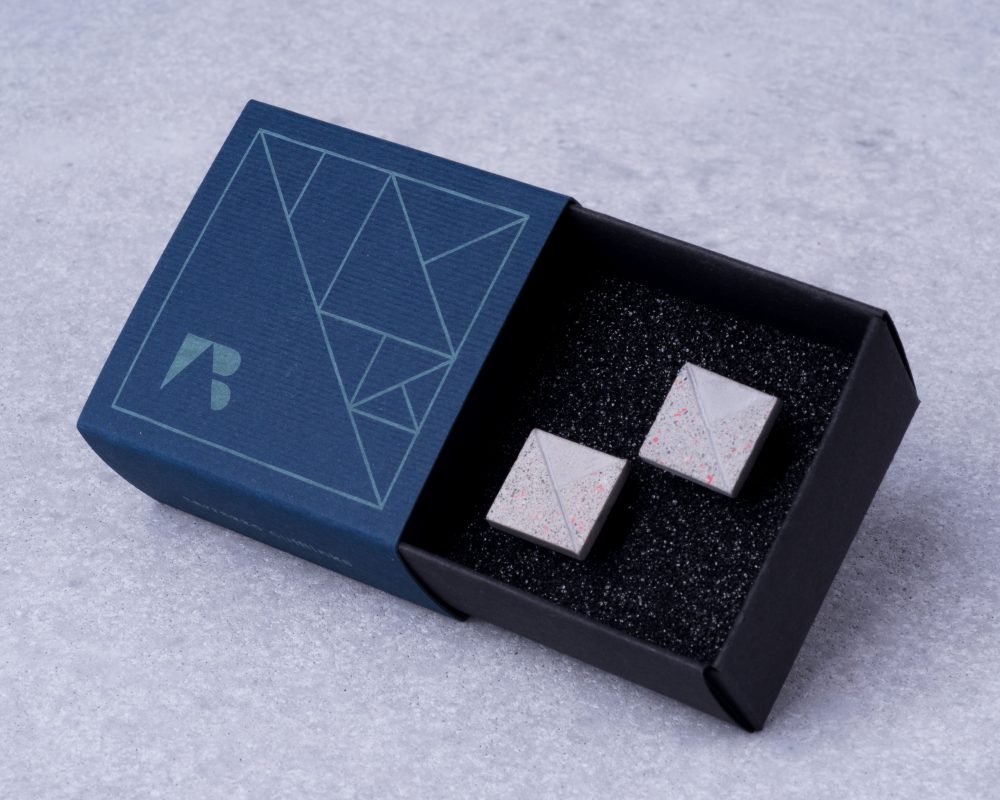 Choose our concrete desing accessories as gifts for your male
and female business partners
The AB Concrete Design team is happy to take on the challenge of providing your customers with a unified yet fully personalized business gift – from design to execution to packaging. With our accessories, we think not only of your female but also of your male business partners and customers.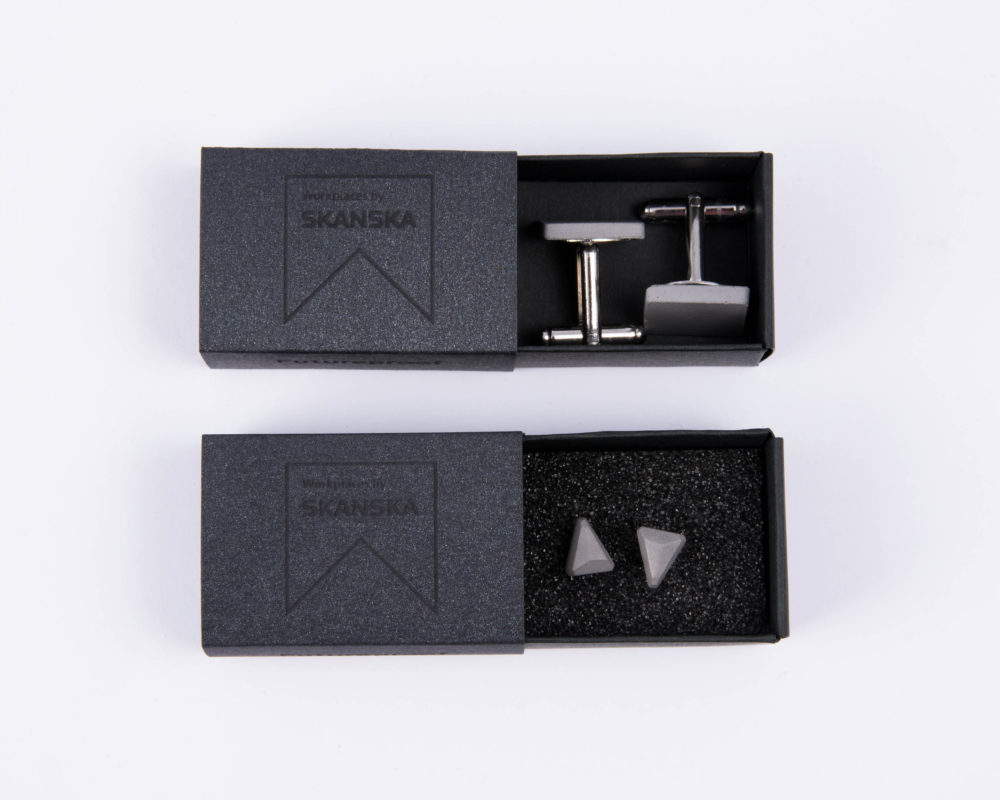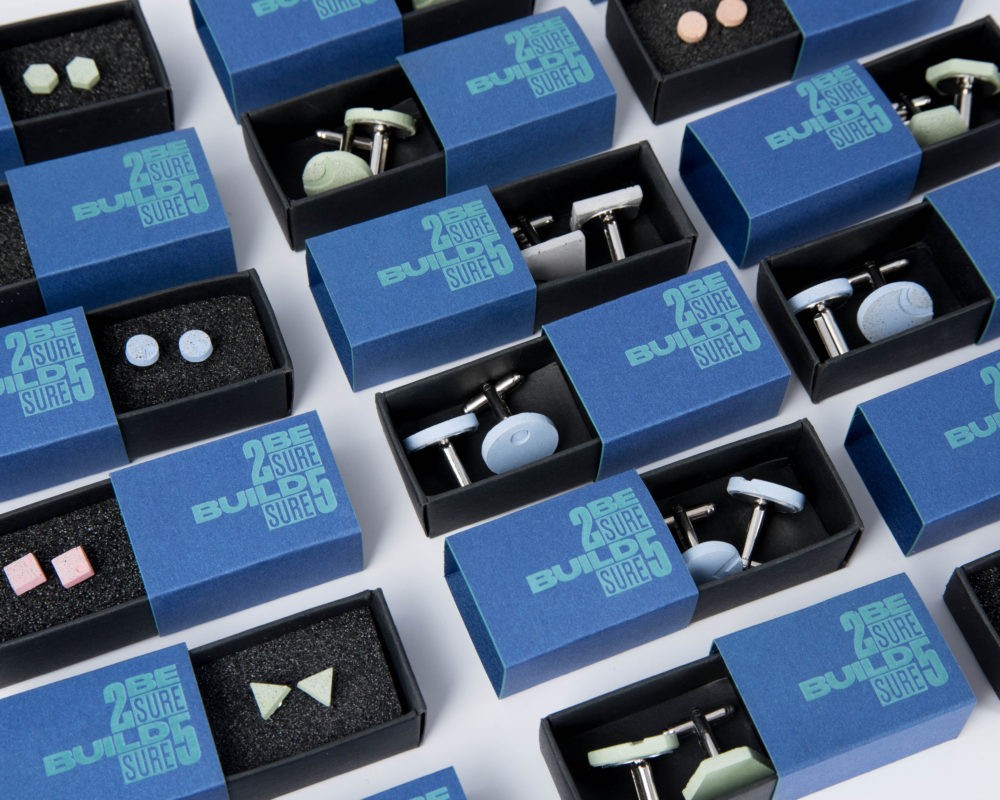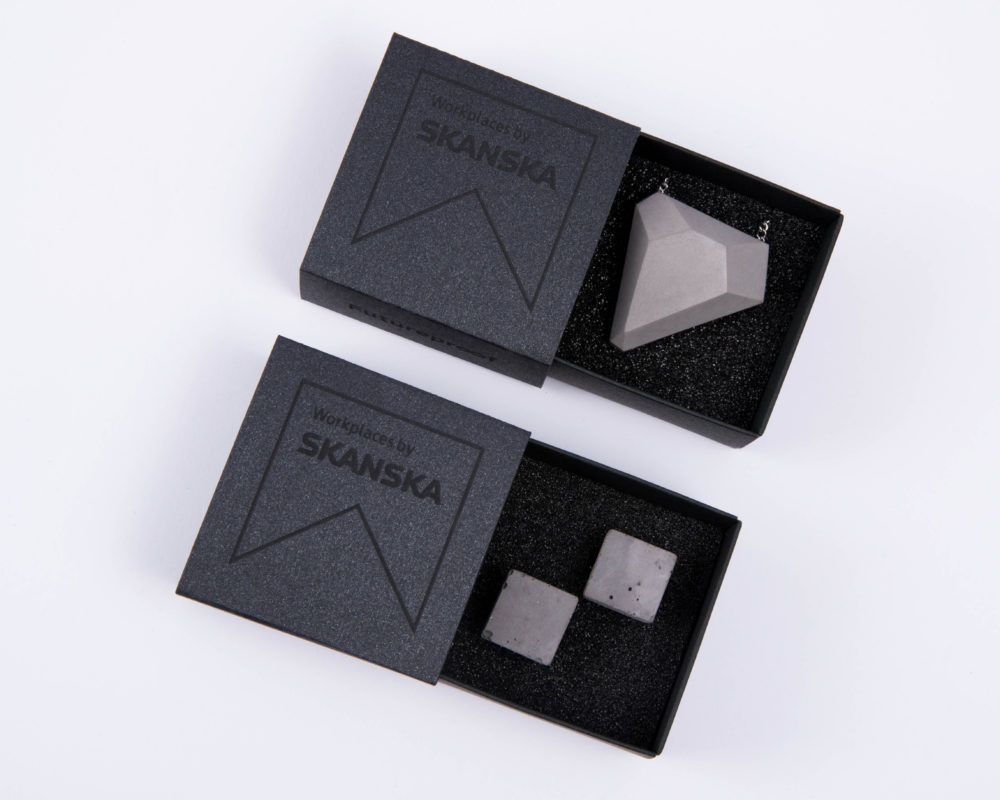 Check out our collection of concrete jewels for women!
TERRAZZO cufflinks
The cufflinks available in AB Concrete Design's webshop have been amongst our most sought after items due to their originality and extravagance.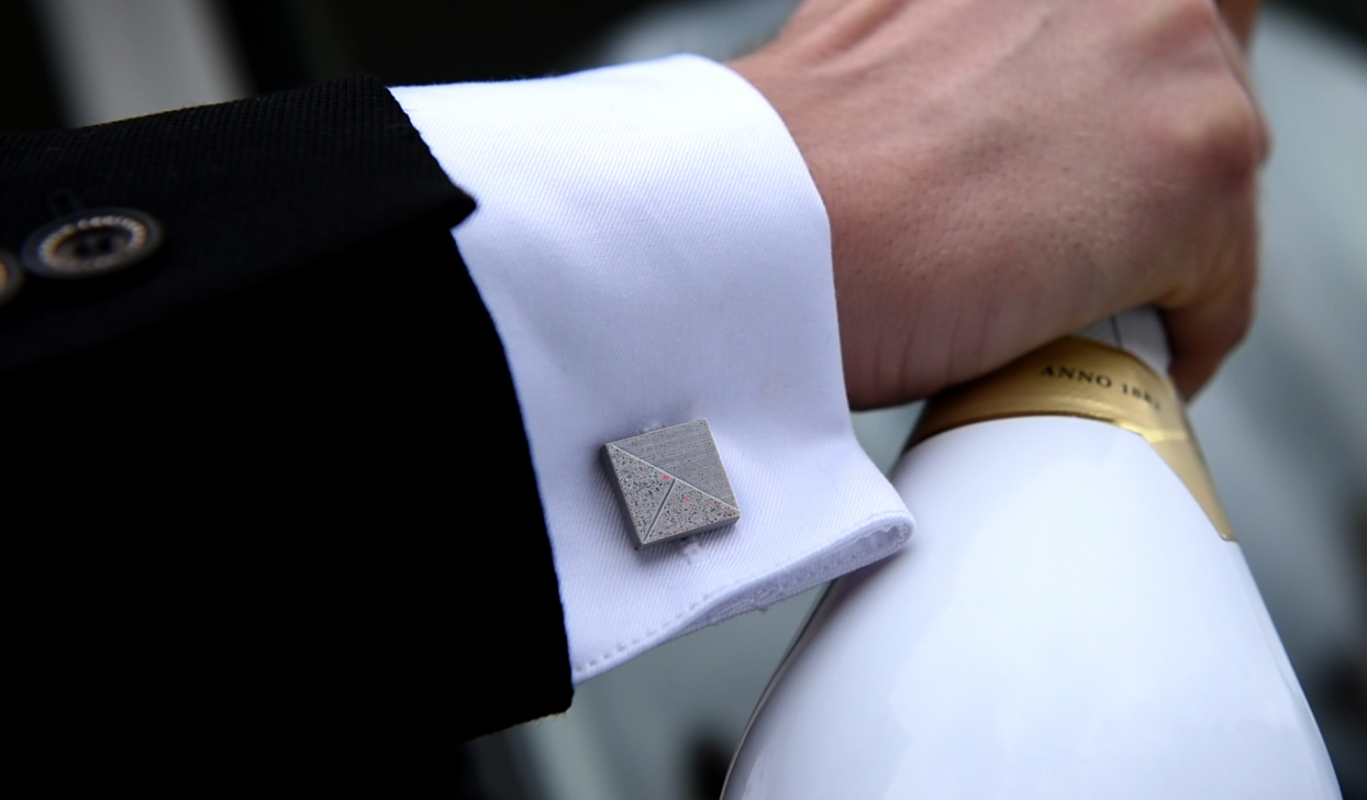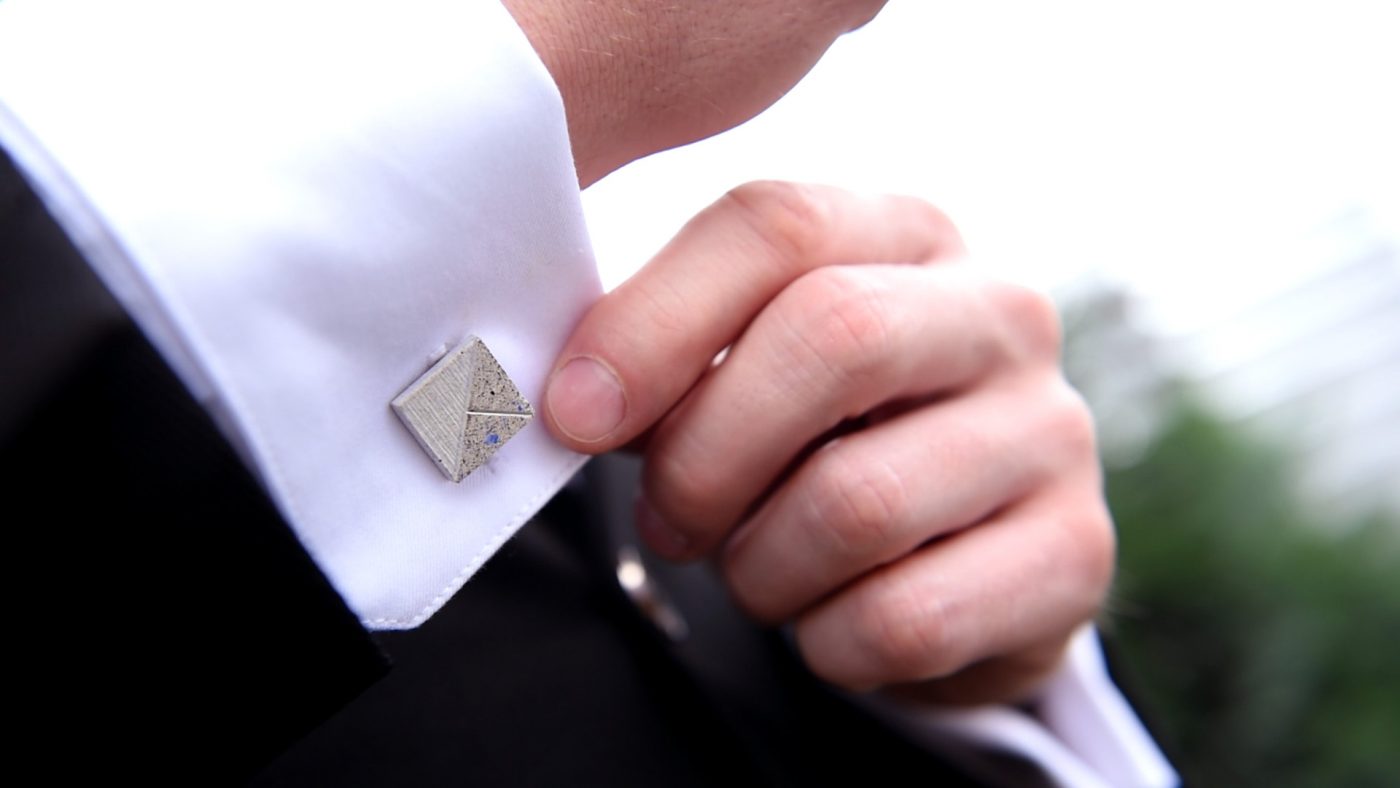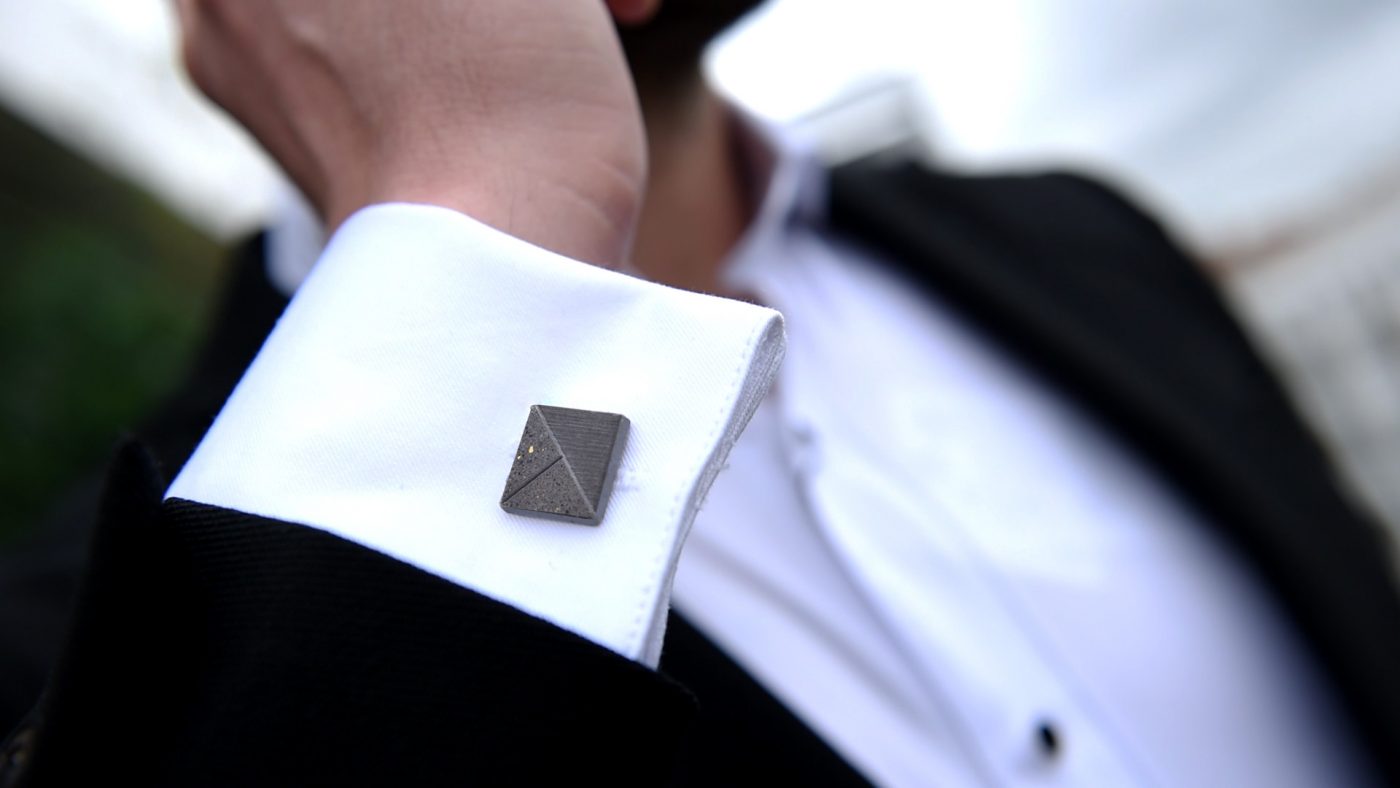 The specialty that lies in the tearrazzo technique that we use is that the colourful specks added to the concrete, which are the size of a tenth of a millimetre, appear on the surface of a small, but still spectacular and interesting accessory. Thanks to this technique, every pair of cufflinks is completely unique, as the patterns appear randomly, and are impossible to be replicated again.
Would you like to order a pair off custom made cufflinks for yourself as well? Go to our webshop and see our selection!
Frequently asked questions
Is it possible to make the logo appear not only on the gift box but on the cufflinks as well?
Absolutely. Based on the perimetres of the logo first we have to choose the base form that fits best, then create a prospective design. Based on these features it is easy to decide which solution will be the best (outlined or saturated graphics, sculptural or printed versions). To be able to do this, all our designers need is your logo in a vectoral format.
What is the delivery process?
Delivery is by courier service according to a pre-agreed deadline. It is also possible to pick up in person in Budapest.
Is it possible for our own graphic designer to design the packaging?
Naturally, yes, and in this case we will discuss the details with the graphic designer.
Can we order the cufflinks in a custom colour?
Yes, we can mix any colour, yet if this need arises, it will entail an added fee and longer production time, as the concrete is not only painted on the surface, but the colour is added to the raw material itself.
Is it possible to have the cufflinks created in a custom shape?
Yes, that is a possibility as well. If there is a need for custom design, and the starting point will not be the square or the circular shape, we can draw up an offer after a personal consultation.
What materials are used for the metal parts of the accessories?
We only use surgical stainless steel for our jewellery, so wearing them is perfectly safe for everyone.
Some examples from our previous corporate gift cufflinks projects with different packaging solutions

Some completed custom corporate cufflink projects