It is important for Duna-Dráva Cement Kft. to reward its employees, and last time they did it during an inhouse competition where employees had a chance to win AB Concrete Design jewellery. Our customers' feedback is of great importance to us, therefore we asked Duna-Dráva Cement Kft. to tell us about their experience with their order and the products they received.
Why was it important to choose the products of a Hungarian designer in the selection of the prize?
It is extremely important for our company to raise awareness of purchasing Hungarian and domestic products. All this is proved by the fact that in the spring of 2020 we joined Vedd a hazait! Védd a hazait! (Buy local! Protect the local!) campaign to raise awareness of the importance of buying Hungarian products together. In addition, in previous collaborations, AB Concrete Design has already demonstrated excellent product quality and a unique look, as well as a smooth collaboration.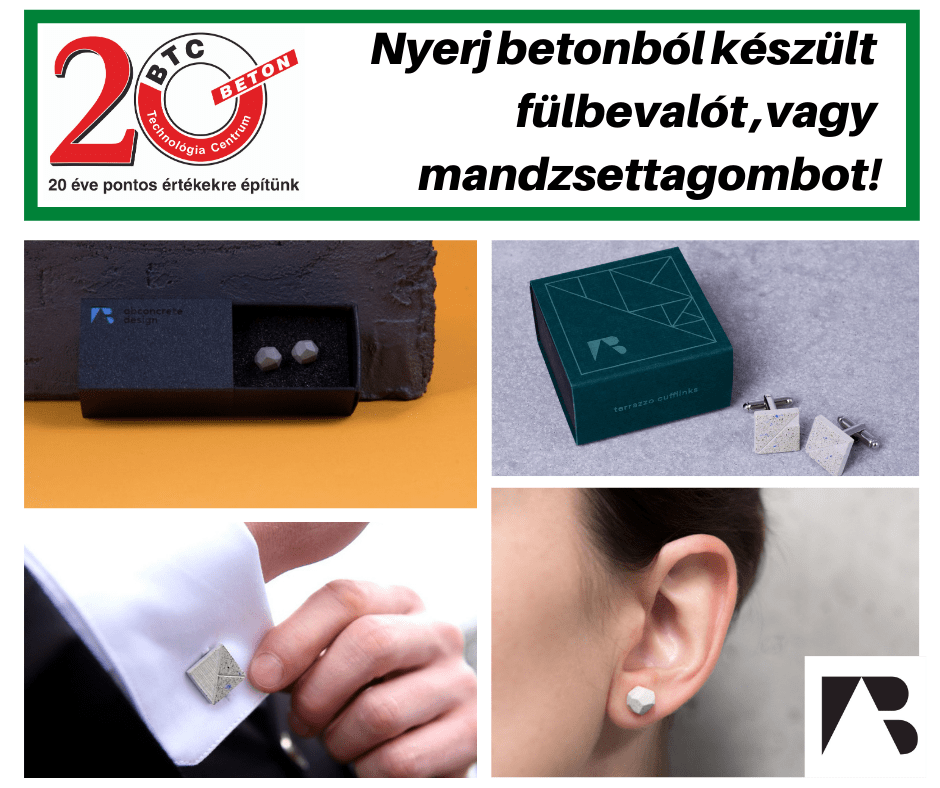 Would you tell us about your earlier projects with AB Concrete Desing and the experience you had working with us?
We worked with AB Concrete Design for several times in the past years, so we can talk about a fruitful partnership. Thanks to AB Concrete Design, we and Beton Technológia Centrum Kft. became the proud owners of concrete pins, and we also ordered 50 concrete bases and packaging to commemorate finishing the modernization of Váci Cementgyár, all of these uniquely designed for us, prepared in the highest quality.
Aside from that, Boldog Anita also participated as a judge in the final of the Zöld Alternatíva competition, organized as part of a DDC CSR programme in Vác. Another nice memory of our work together is when we were shooting and DIY video series in the fall of 2018.
Why would you recommend the AB Concrete Design products to your partners? 
Working together, we have experienced flexible and smooth collaboration, and they have provided our company with excellent products that we are proud to wear and show to the outside world as well. We recommend it to all those who want quality and uniqueness!
Would you like to surprise your colleagues and partners with AB Concrete Design gifts? Click here and take a look at our selection of products!