When creating both BLUB and CUBO, we wanted to make sure that they fit into any space and surroundings, adapting to the atmosphere while serving a purpose that the room and its owner require.
For this reason, BLUB can be so much more than a tealight holder: it is a beacon on the windowpane, inviting in all the passers by. With its round shape and soft light it radiates harmony and calmness.
CUBO might seem like "only" a picture holder at first glance, but with a little bit of creativity, it can be turned into so much more. It can hold up flyers or business cards as well, without taking any attention aways from the items on display. It's stylish, functional, elegant, and a real chameleon – no matter where we place it.
To demonstrate what we stated above, we visited The Dark Nebula to figure out what a tattoo shop and a designer tealight holder made out of concrete might have in common. They should not necessarily fit together on paper, yet they function perfectly in the same space.
We asked Ódor Viktor tattoo artist, founder of The Dark Nebula tattoo shop to talk about inspiration, design, and of course to answer the ultimate question: how did the BLUB get on that windowpane.
How would you introduce Viktor Ódor, tattoo artist?

I'm Viktor Ódor, I have been working as a tattoo artist for six years now, under tha name of Overmind Ink. I mostly do blackwork, and I am especially interested in one of its strains, which we could call neo tribal.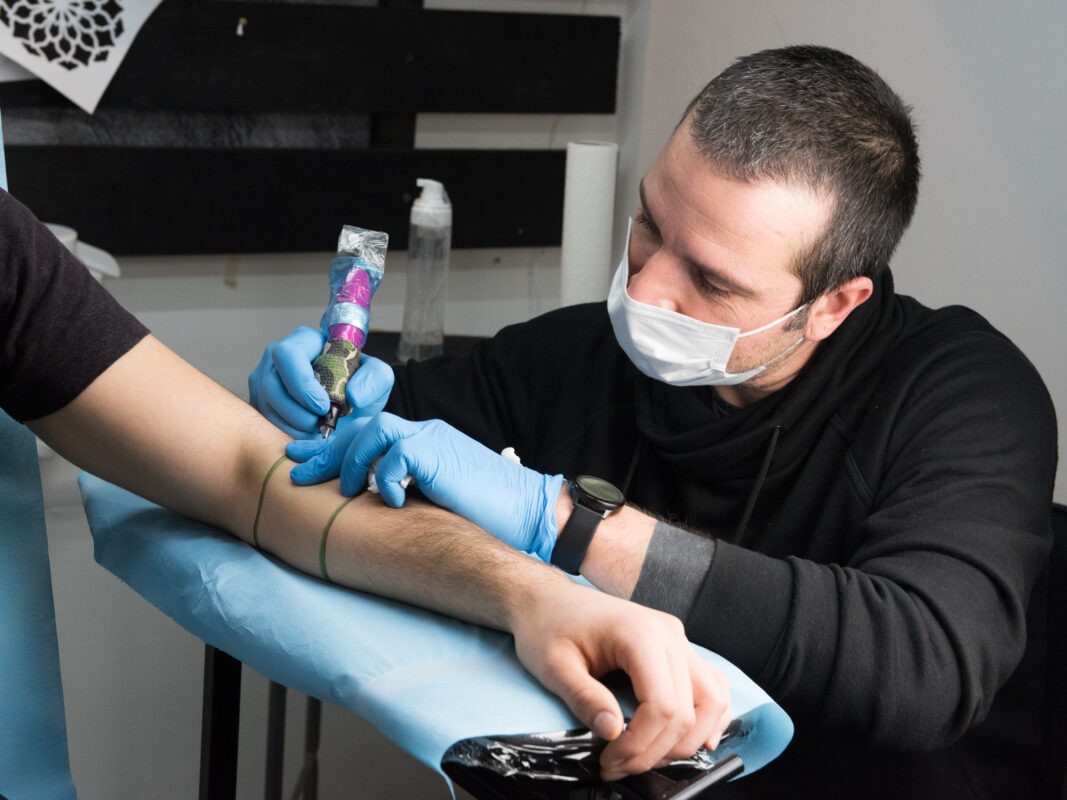 Where do you find inspiration in your work? 
I have been inspired by the tribal, minimalistic and abstract art since day one, namely the translation of pursuits of identification into a visual medium. I think that is what contemporary tattoo art is basically about. I also draw inspiration from geometric and running motives, sci-fi concept art, futuristic and pre-futuristic, and biomorph architecture, and natural shapes.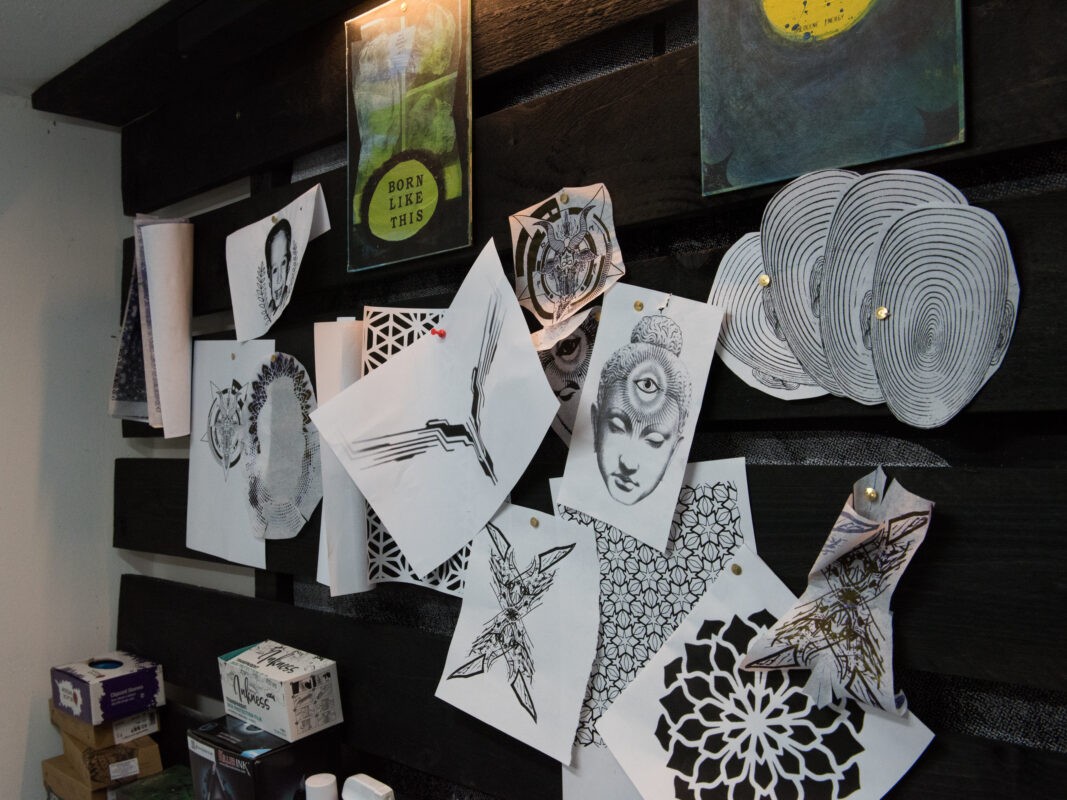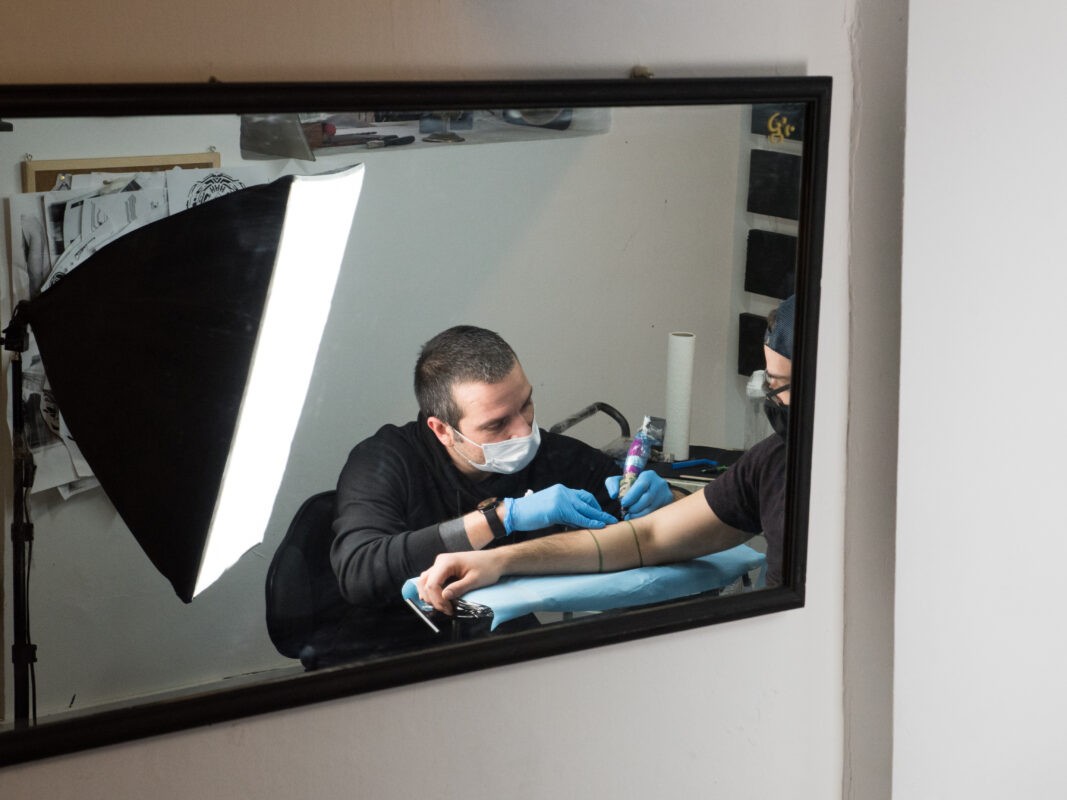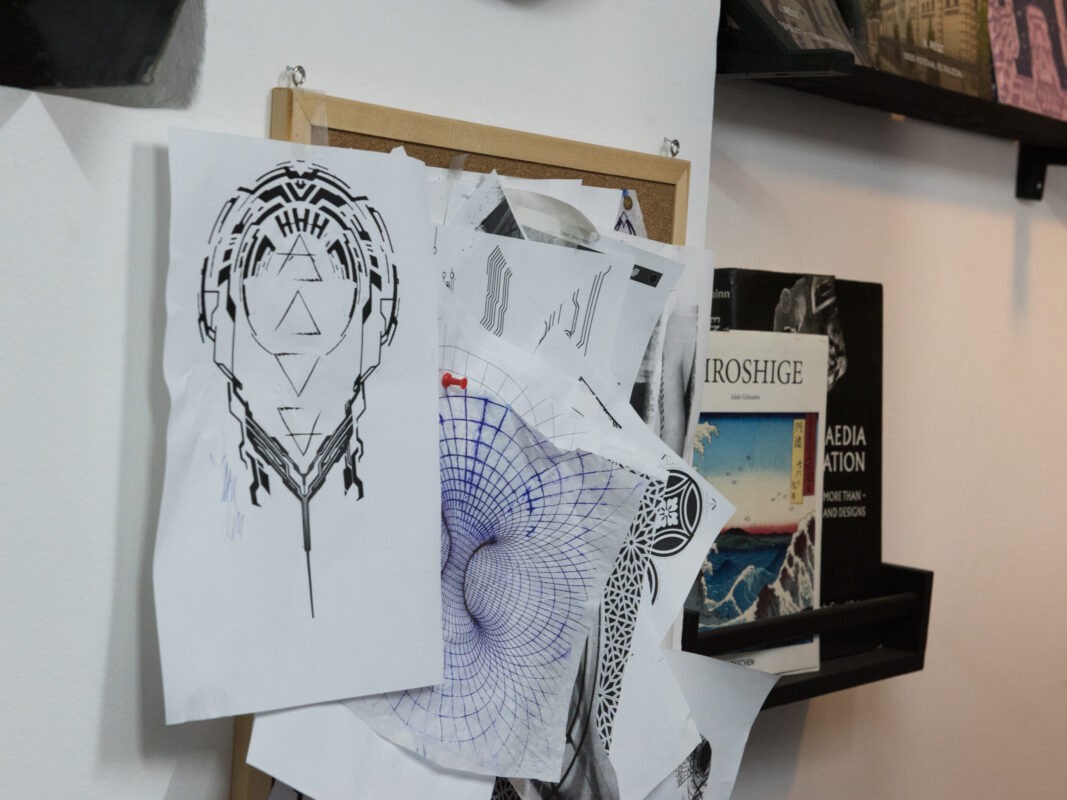 Why are the AB Concrete Design products displayed in your shop so close to your heart?
Their style stands very close to the concept represented by both my tattoo project and the studio as well, namely they have a minimalistic and sleek shape and design, the material and the colour scheme are both industrial and elegant, fluid, but durable.
I have worked at many different studios in the past couple of years, and I often work abroad. We founded our own studio in Budapest with Farkas Tímea last year, under the name: The Dark Nebula.