The Duna-Dráva Cement Kft. requested our brand for an exciting and complex mission. This time, on the occasion of the completion of the modernization of the Váci Cement Factory, the company ordered 50 individual concrete stacks and special boxes for their ceremony.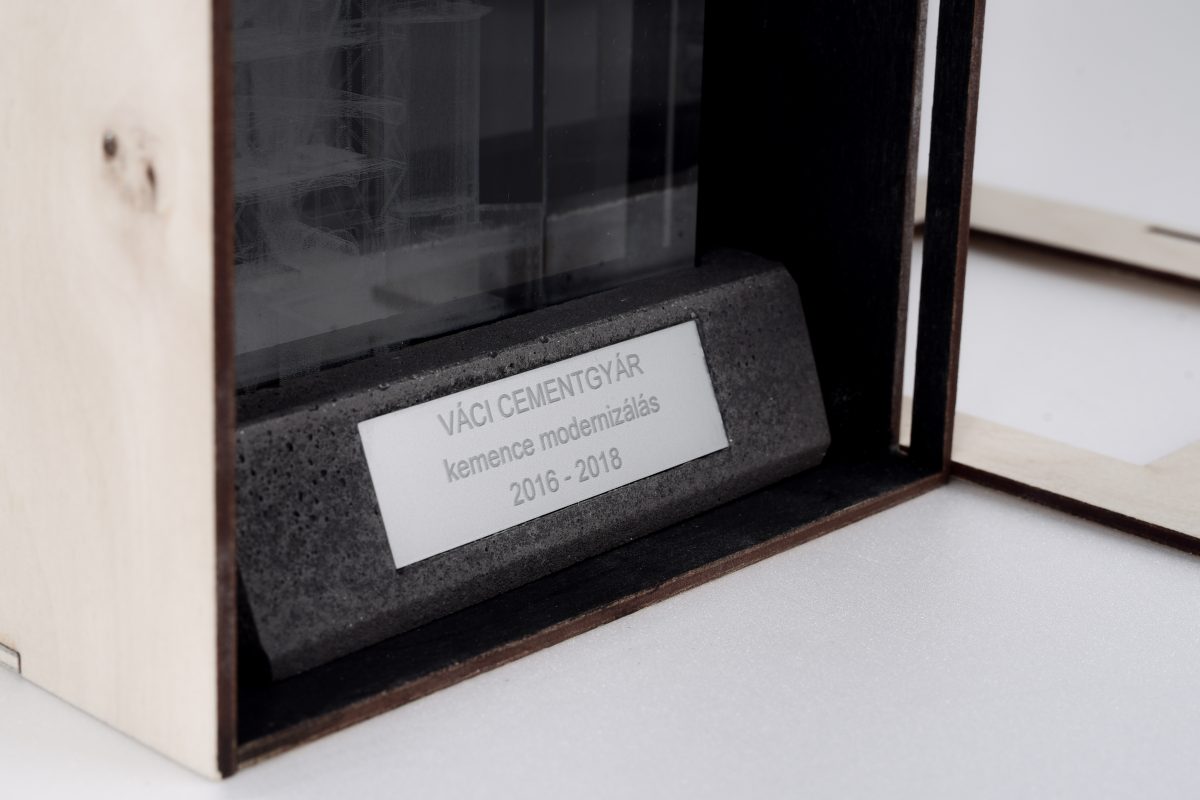 The modernized factory building, which is seen in the glass, is an unusual visual phenomenon in itself, so it has to be paired with proper forms and colours. The simple, clean, yet robust design of the classic gray-colored concrete base does not distract the attention from the spectacular glass, but it also represents the company's main profile and highlights the inscription.
As a contrast, we selected wood as the material of the boxes, which were designed and executed together with Matthew Gadolla architect student. The logo of the company appears on the sliding door, and the overall effect is completed by the inner black painting.
The unique concrete pedestal was the worthy final step of a monumental development project. With its unique solutions, this unusual gift reflects the importance of modernization at the cement factory.
– Duna-Dráva Cement Kft. (DDC Ltd.)

Duna-Dráva Cement Kft. holds popular and successful open days for visitors to get to know the factory building and manufacturing processes – this year, their completed the programme with the presentation of the latest developments.
On the open day, a prize game was also announced to the visitors and AB Concrete Design Gifts' products were also a prize to show the many different faces of concrete.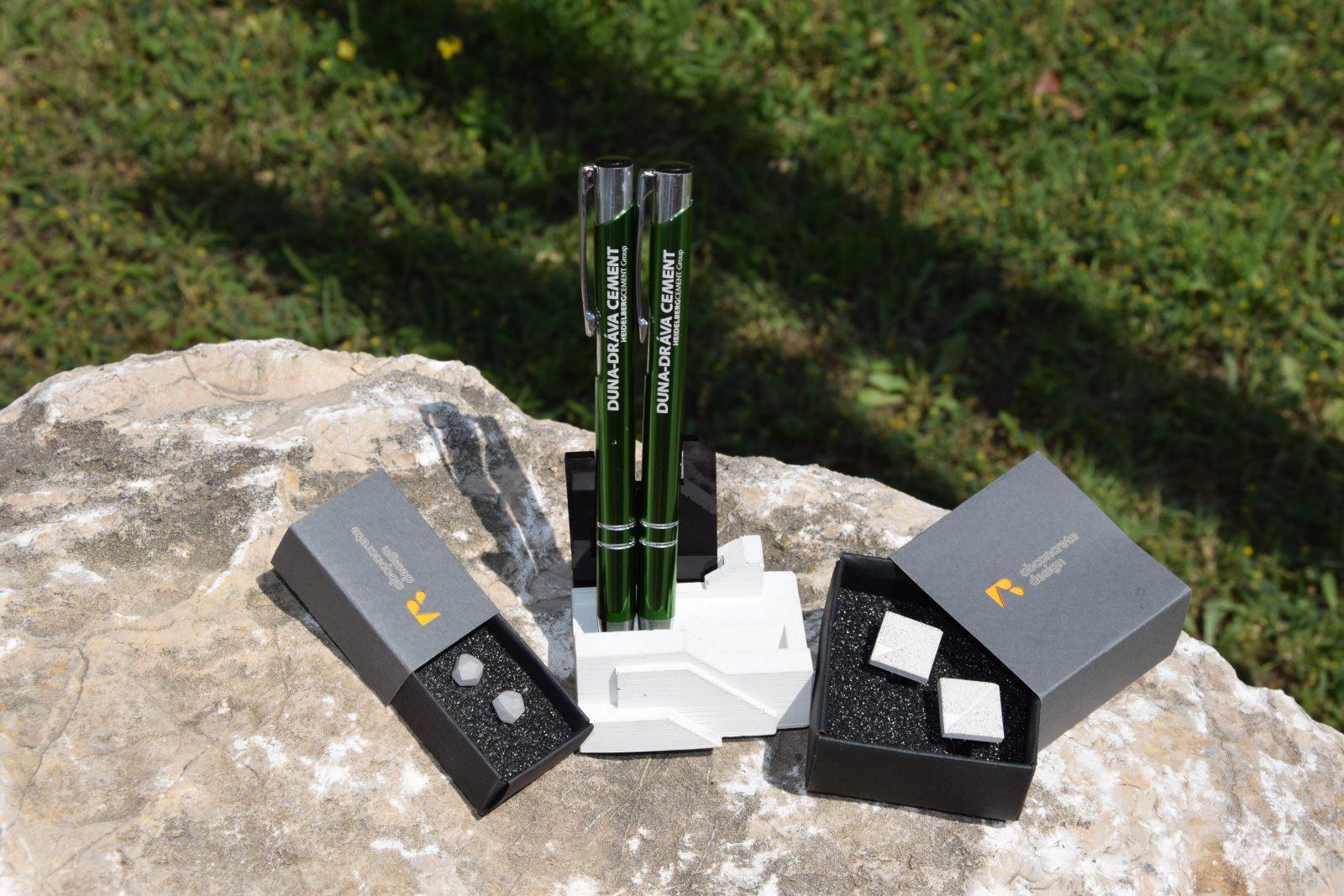 For what occasion should I order a designer trophy? It could be professional or sporting competitions, corporate celebrations, a souvenir of the completion of a successful project, a gift for staff to recognize an anniversary or outstanding achievement, or a leadership gift. We dream up the trophies and souvenirs together with our customers. We find the perfect solution for every idea, and our designer creativity provides added design value. Wood, glass, acrylic, metal… Thanks to our experience with different material, in addition to high-quality professional concrete, we also use a number of additional materials.
You can find the complete corporate gift product range here. If you would like to receive a price offer, please contact the designer directly at [email protected]. Visit our webshop for more products!
see more about custom made trophies and awards