Pappas Autó has been present on the car market for almost 7 years, and it has become one of the largest and most inventive car retailers of Central Eastern Europe. Its operation is characterized by quality and innovations as well as personal consultation. It was an honor for us when we were asked to design a trophy for them and we gladly took on the challenge.
One of the largest AB Concrete Design projects of 2021 was the order of Pappas Autó, in which we produced 99 prizes. The occasion was the company's 30th anniversary, to which the awards for the best employees of the year 2020, designed and manufactured by AB Concrete Design, were handed out.
The awards were presented in three categories to the best employees of last year, and these were Best Location, Best Service Team, and Best Sales Team. For the three categories, we created three large trophies, along with 96 smaller ones, which were distributed among colleagues who were members of the winning teams.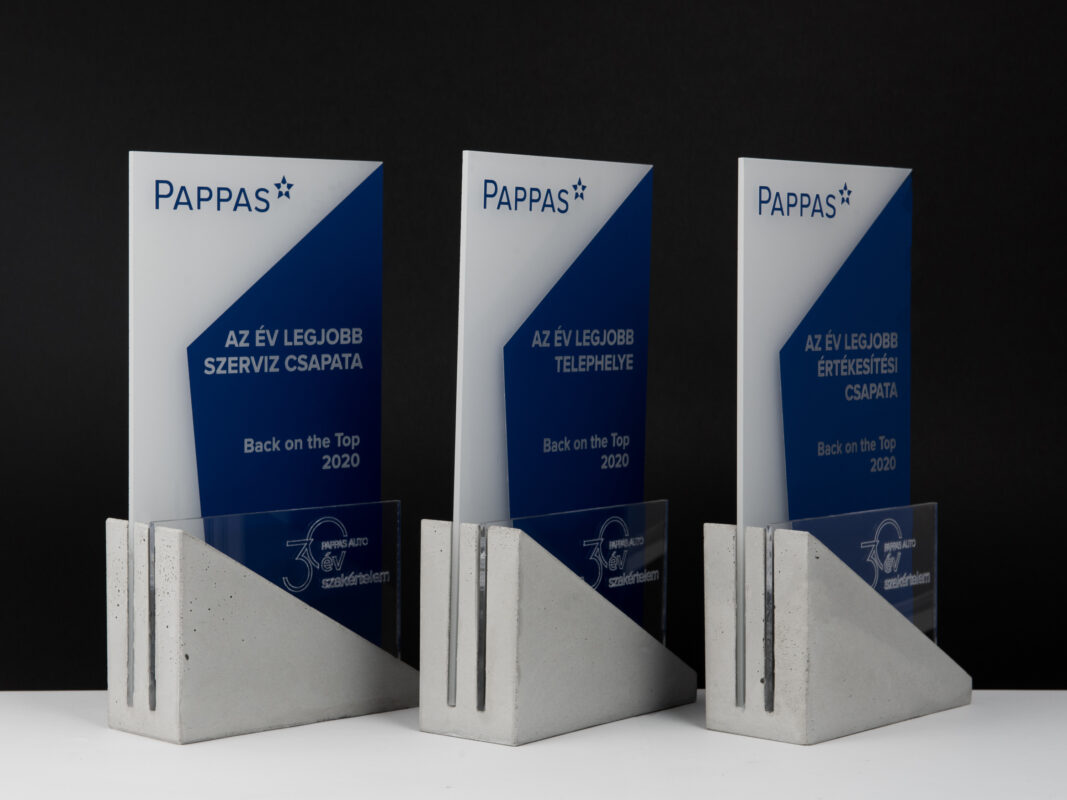 The big trophies were displayed in the winning offices, and the smaller ones could be taken home by colleagues or placed as decorations on their own desks. The design fits into the image of the company perfectly – thanks to this and the choice of materials, we can look at the ornaments as virtually timeless pieces.
During the design process, Pappas Autó's identity manual was the guide, we used the colors blue and gray, the company's own font, and we took the tilted angles from the star shape of the company's logo, which also appears in the shape of the concrete element and the acrylic sheet pattern.
For each assignment, when we design a gift or prize for a company, we start with the identity manual. Our trophies are completely unique, we adjust each work to the needs of the customer and the image of the given brand.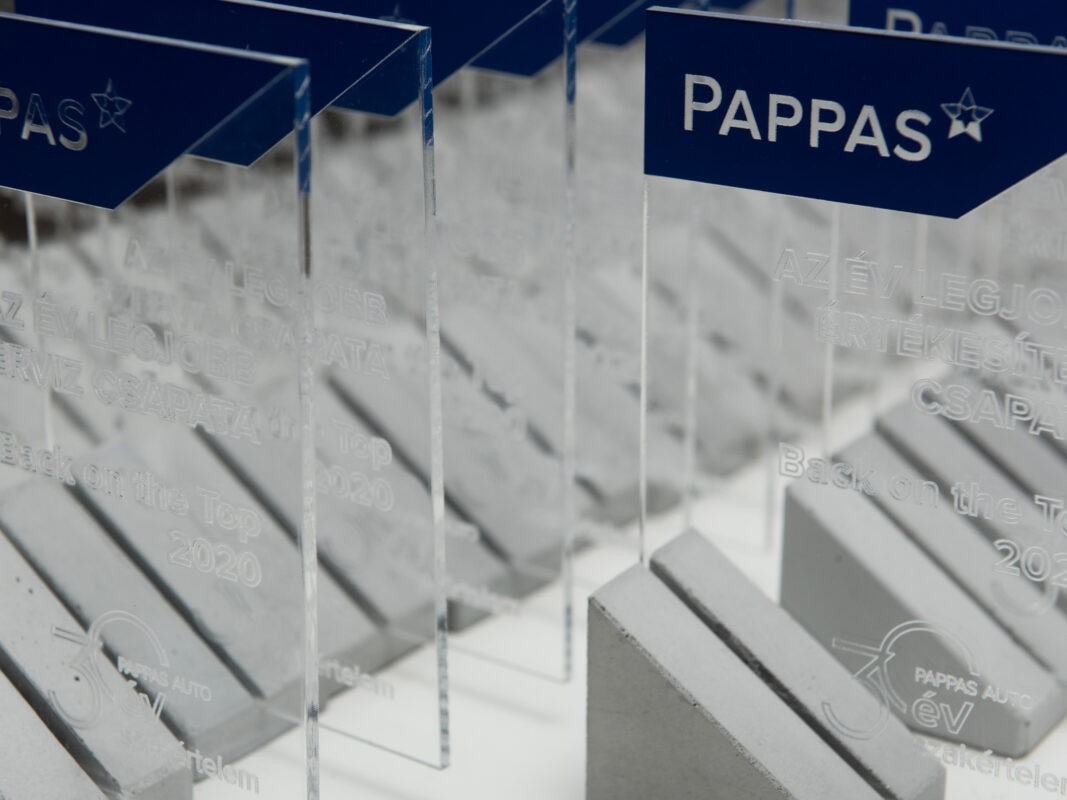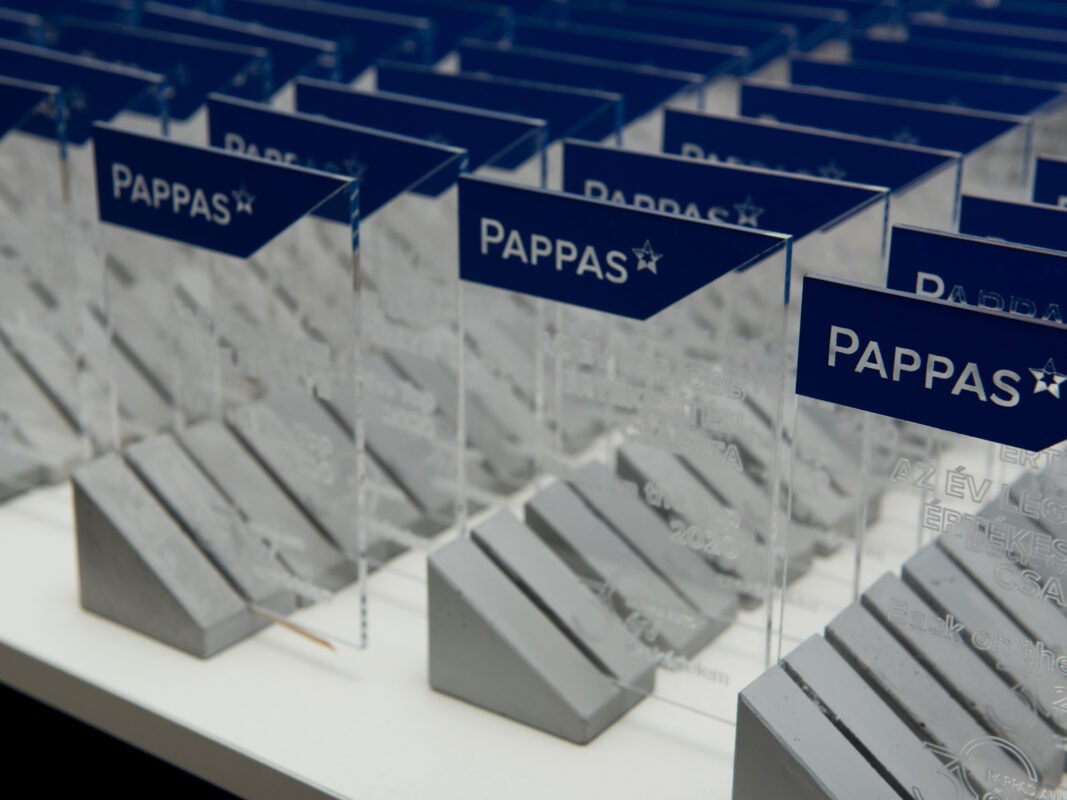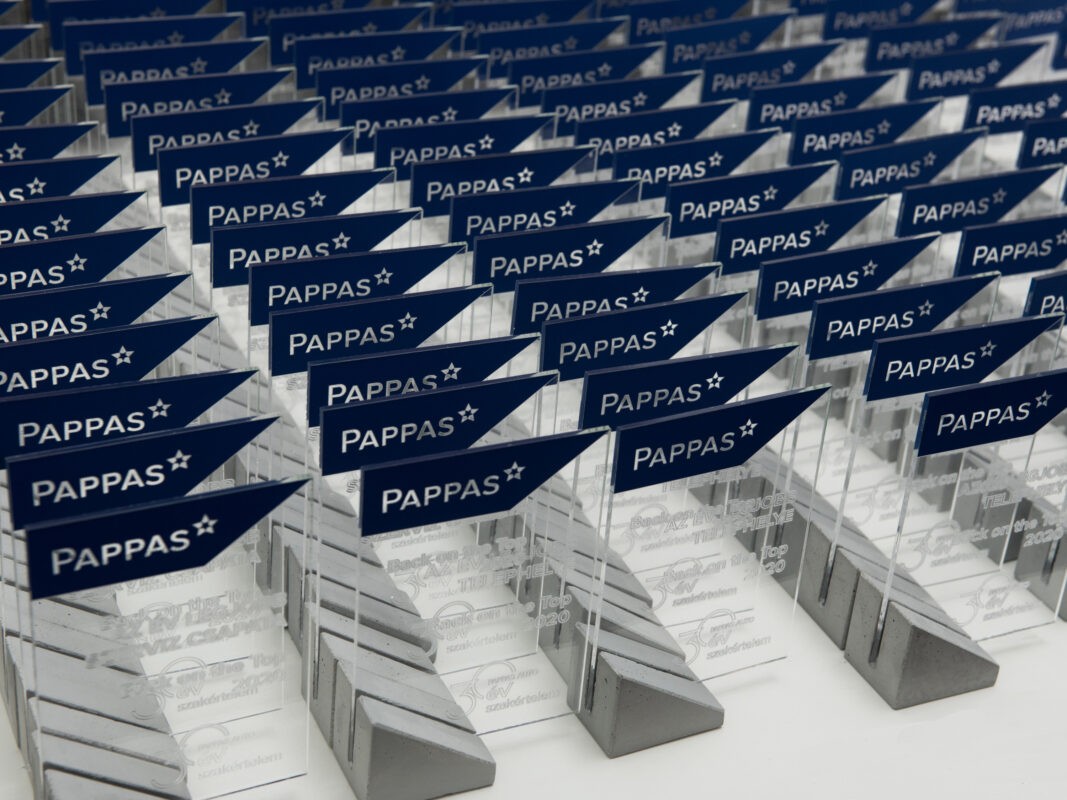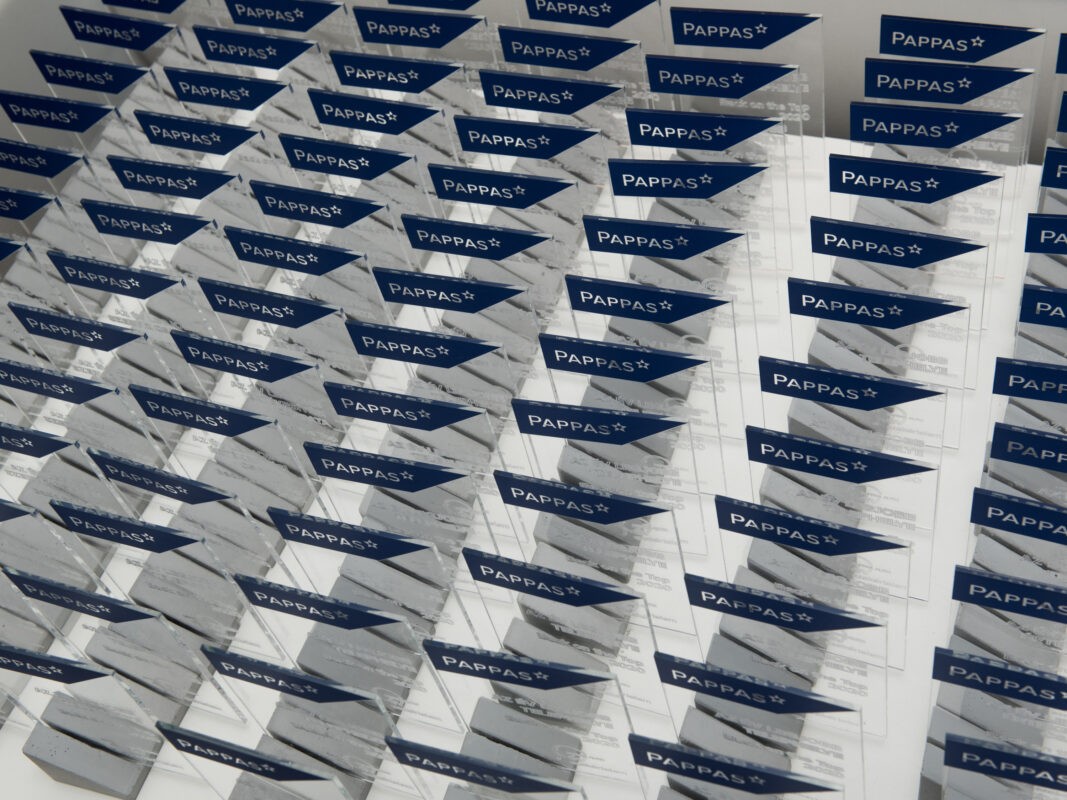 For what occasion should I order a designer trophy? It could be professional or sporting competitions, corporate celebrations, a souvenir of the completion of a successful project, a gift for staff to recognize an anniversary or outstanding achievement, or a leadership gift. We dream up the trophies and souvenirs together with our customers. We find the perfect solution for every idea, and our designer creativity provides added design value. Wood, glass, acrylic, metal… Thanks to our experience with different material, in addition to high-quality professional concrete, we also use a number of additional materials.
You can find the complete corporate gift product range here. If you would like to receive a price offer, please contact the designer directly at [email protected]. Visit our webshop for more products!
see more about custom made trophies and awards