The months are passing by, and meanwhile we are working a lot in the background on more and more awesome orders. Recently, we were pleased to be approached again by the Malév Flying Club. This time we were awarded three prizes in two categories, and we threw ourselves into the task with great enthusiasm.
It is always a great feeling when a former customer contacts us, which of course testifies to the success of the joint cooperation.
We worked together with the Malév Flying Club for the second time, last year, for the first championship, they ordered a special award from us, which was It was handed over to the memory of László Balasi, who was a legendary figure in Dunakeszi gliding and the concrete industry.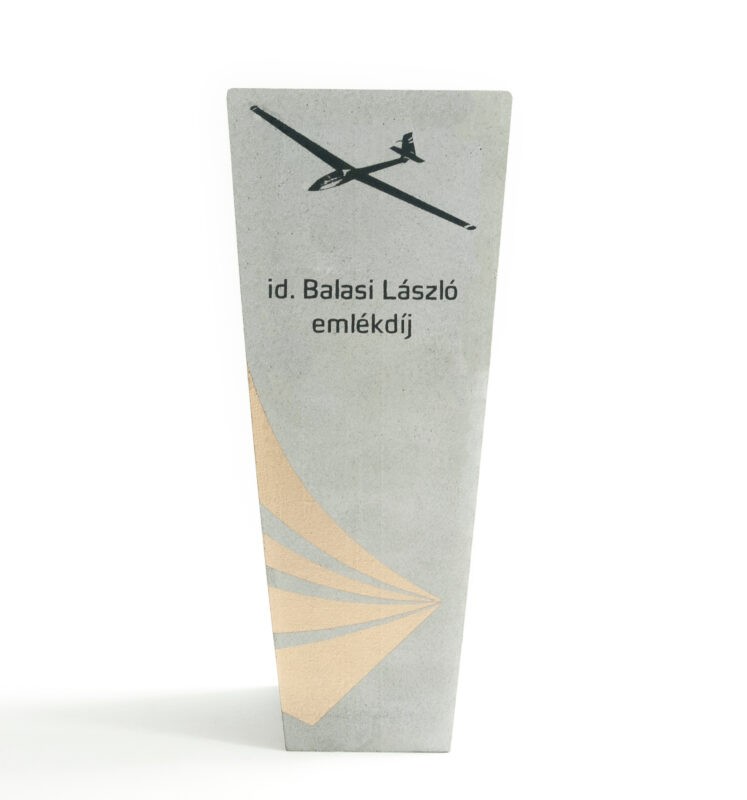 For this year's project planning, we received a little information from the customer, who indicated that he would like to associate concrete with wood, and that the analogy of flight – levitation – airiness would be welcome in the visuals of the prize items. Since we had to think about two categories, we chose them separately with different concrete base colors: the prizes of the Mixed Free Class were cast in white concrete, and the prizes of the FAI Club Class were cast in dark grey.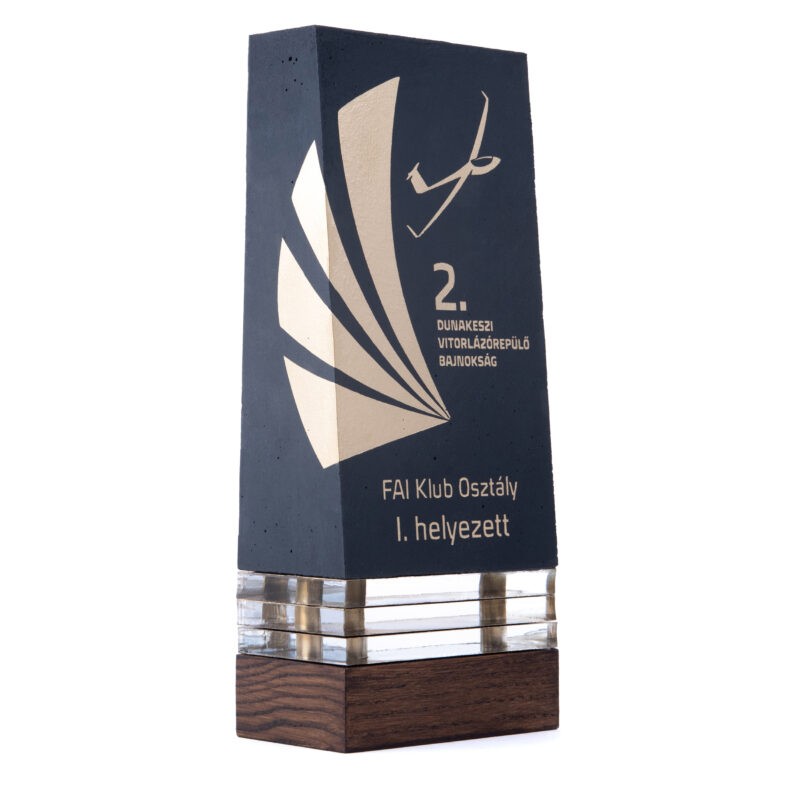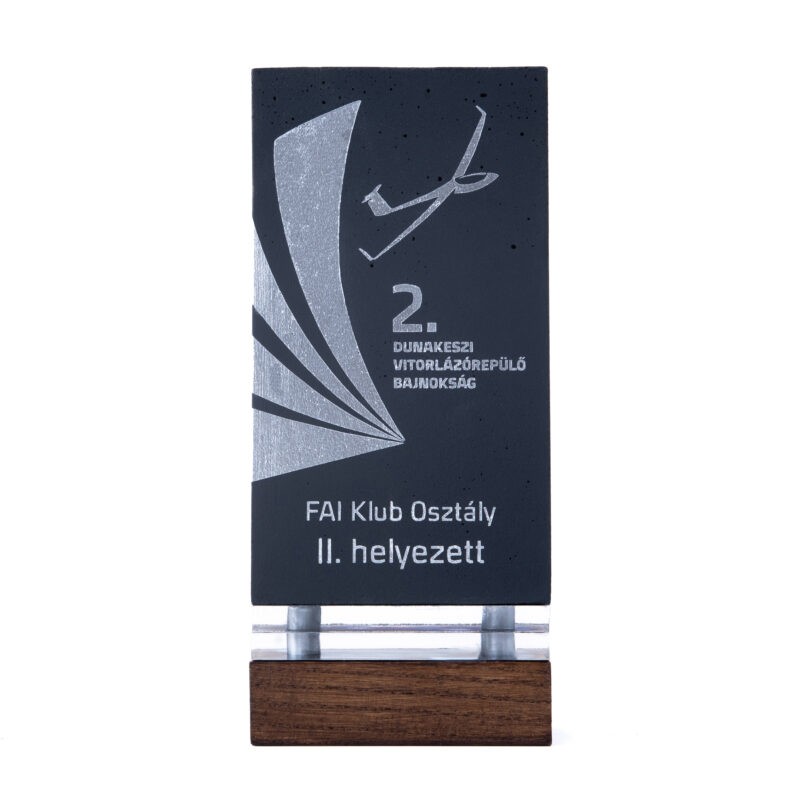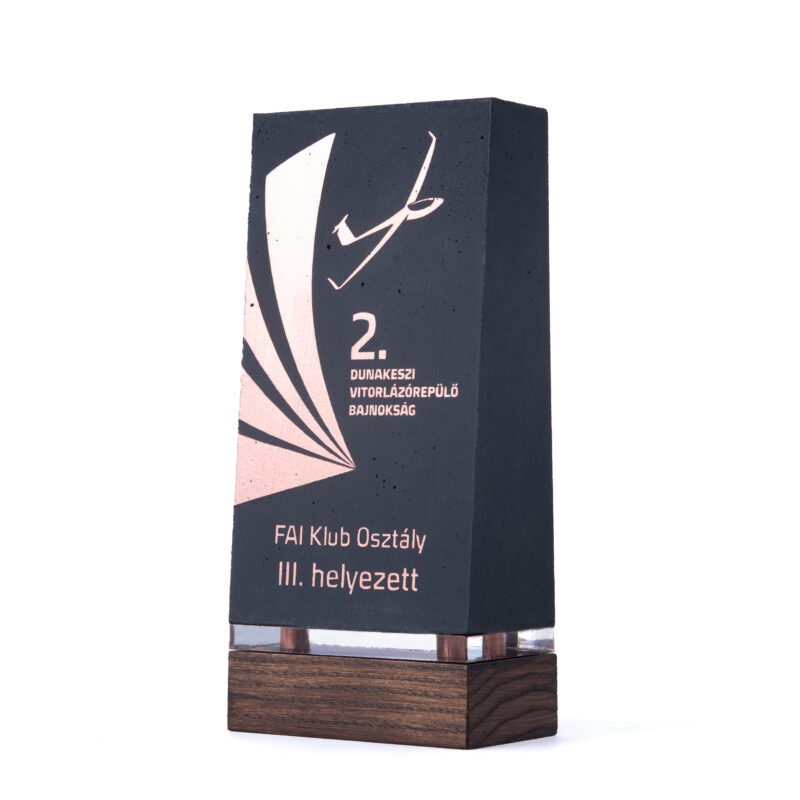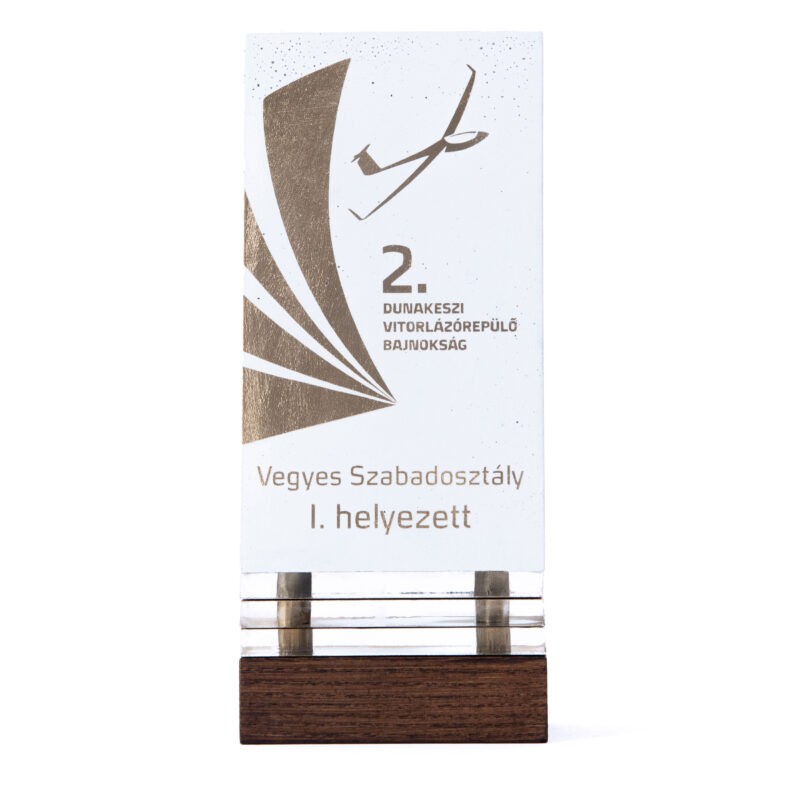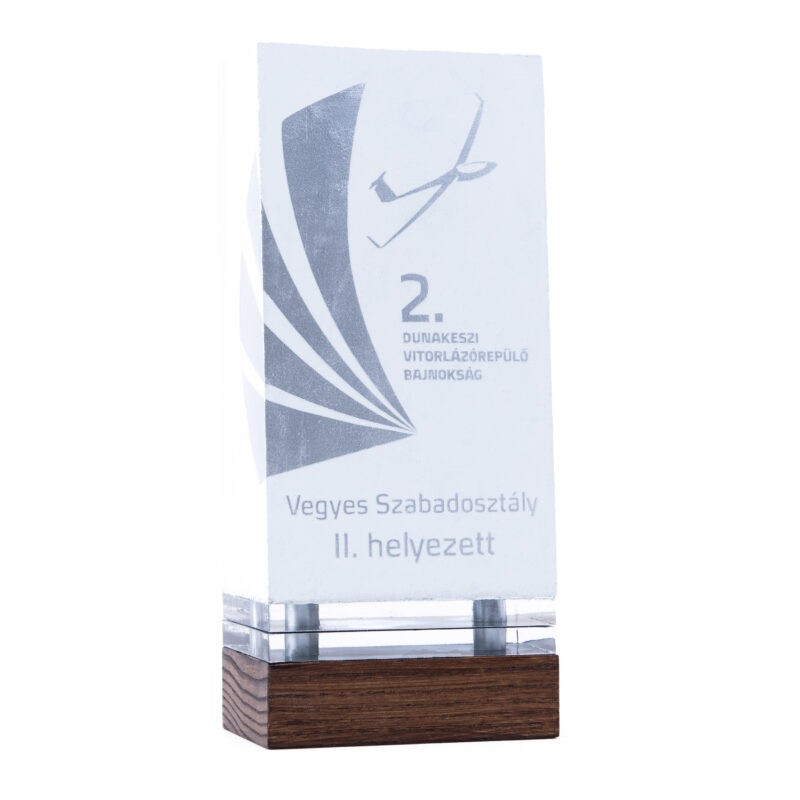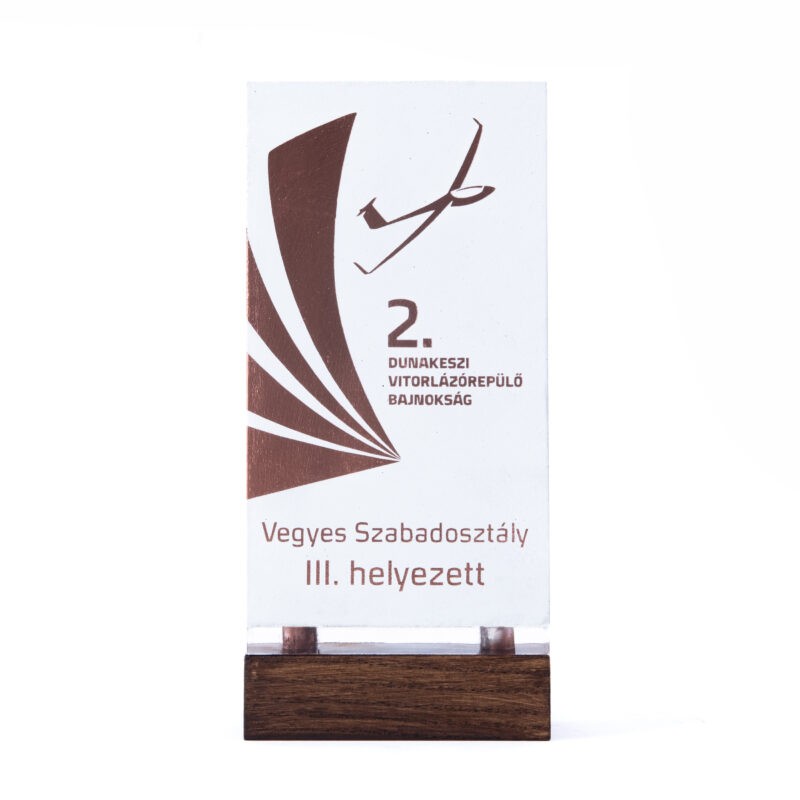 Water-clear acrylic layers were placed on the wooden plinth, the number of which indicated the level difference between the different locations, so visually the ranking is clearly visible and we can see a demanding, visible, but not loud end result.The inscriptions, as well as the surfaces between the different layers, were painted metallic – gold, silver or bronze, the individual elements were attached to each other with hidden screws.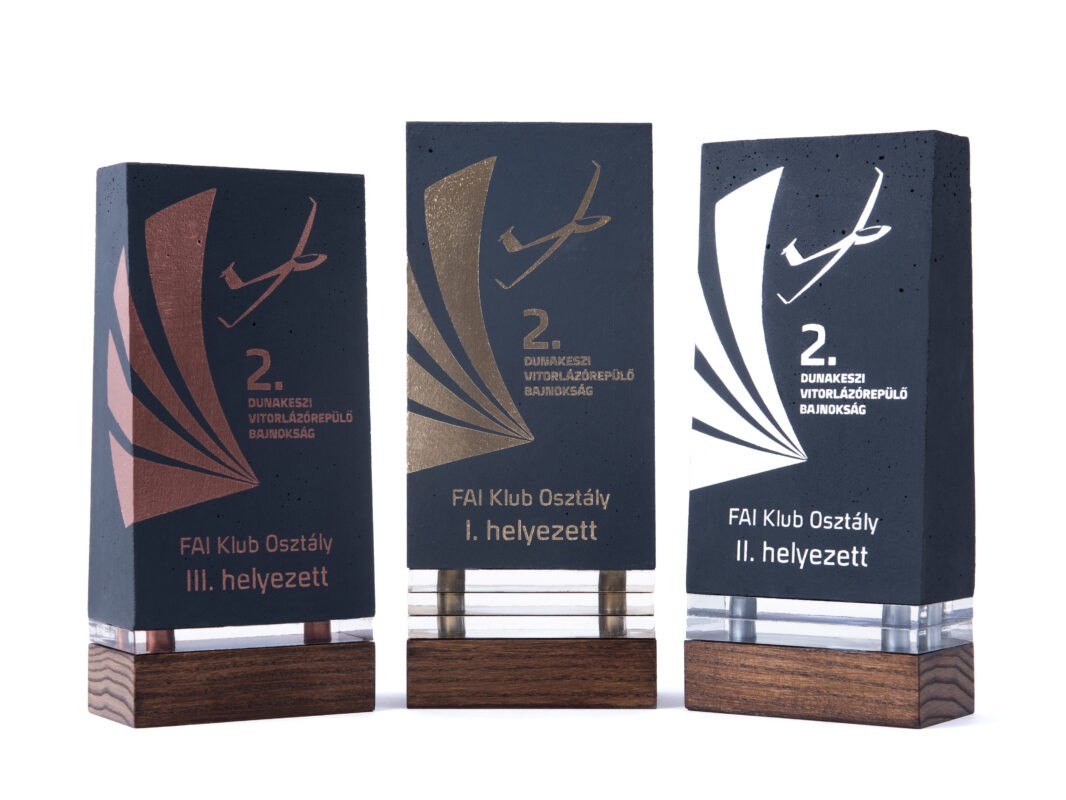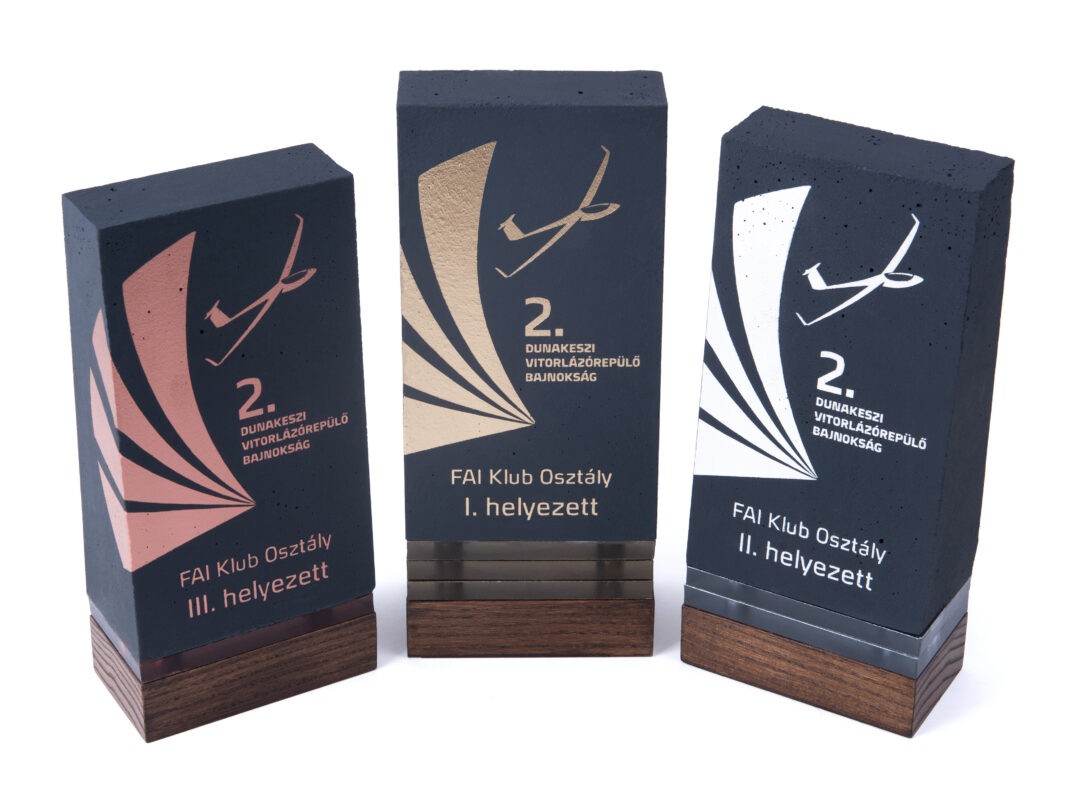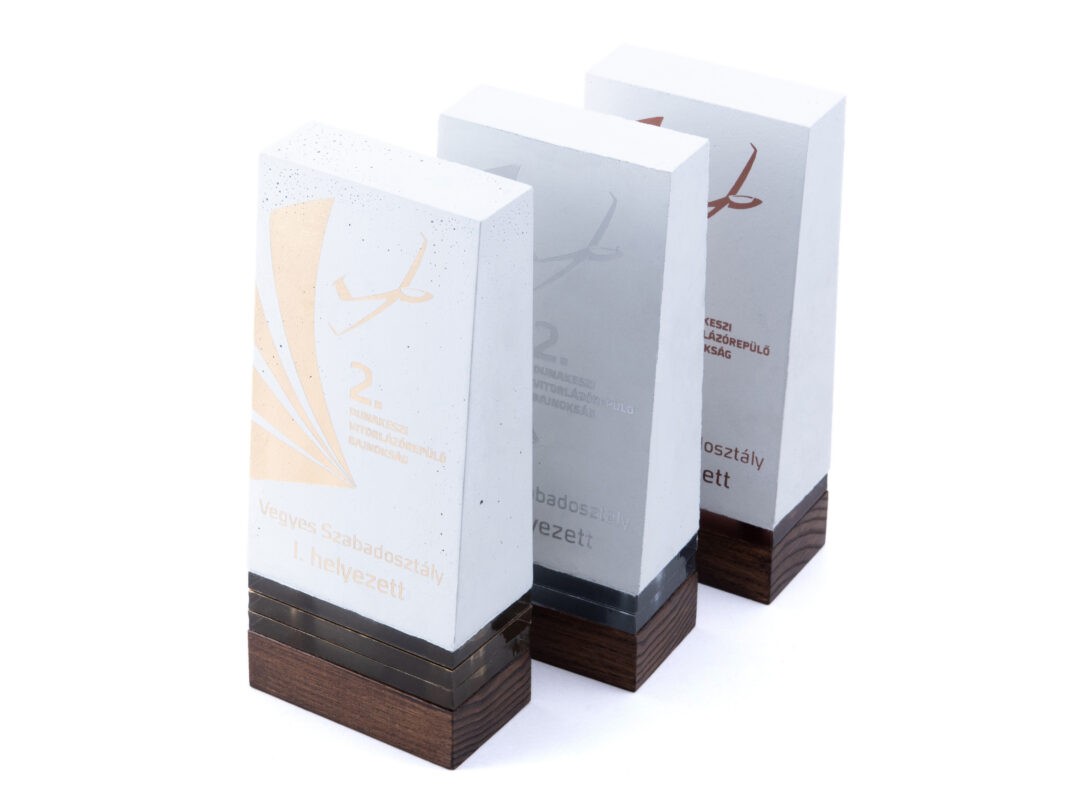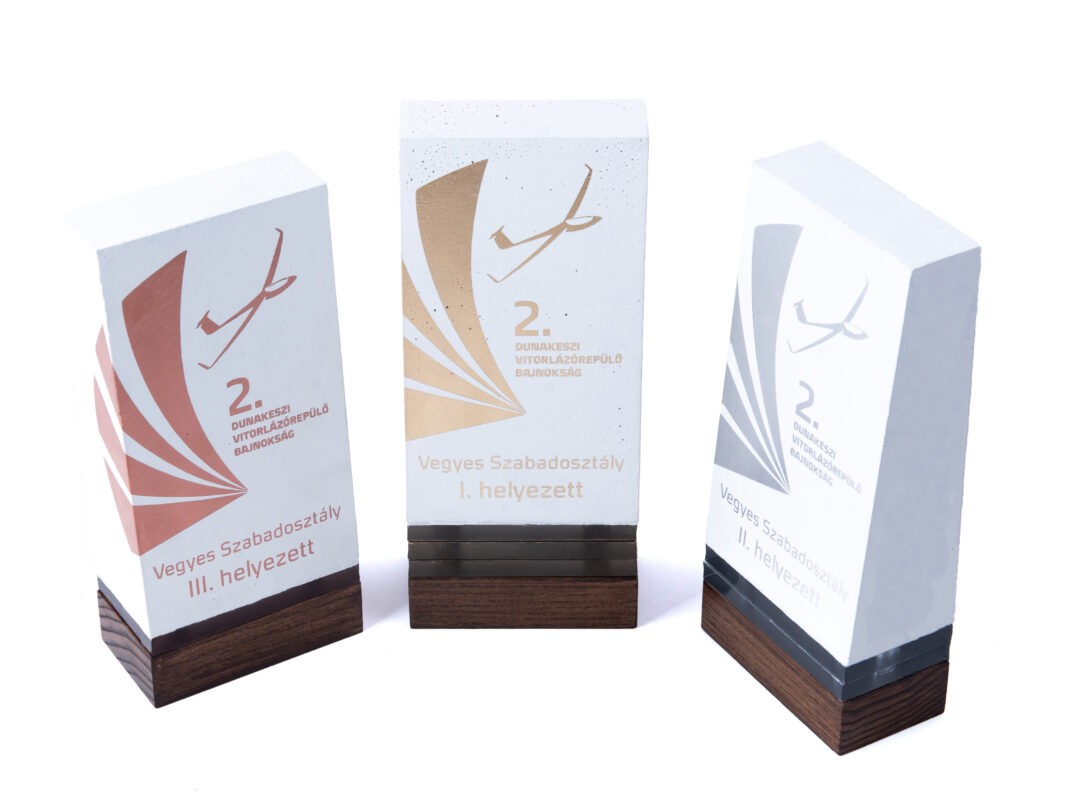 The result speaks for itself. This time, we thank you for working with Malév Flying Club again and we hope that we will have the opportunity to do so again in the future.
What occasion can I order a designer trophy for?
It could be professional or sporting competitions, corporate celebrations, a souvenir of the completion of a successful project, a gift from staff to recognize a distinguished anniversary or outstanding achievement, or a leadership gift.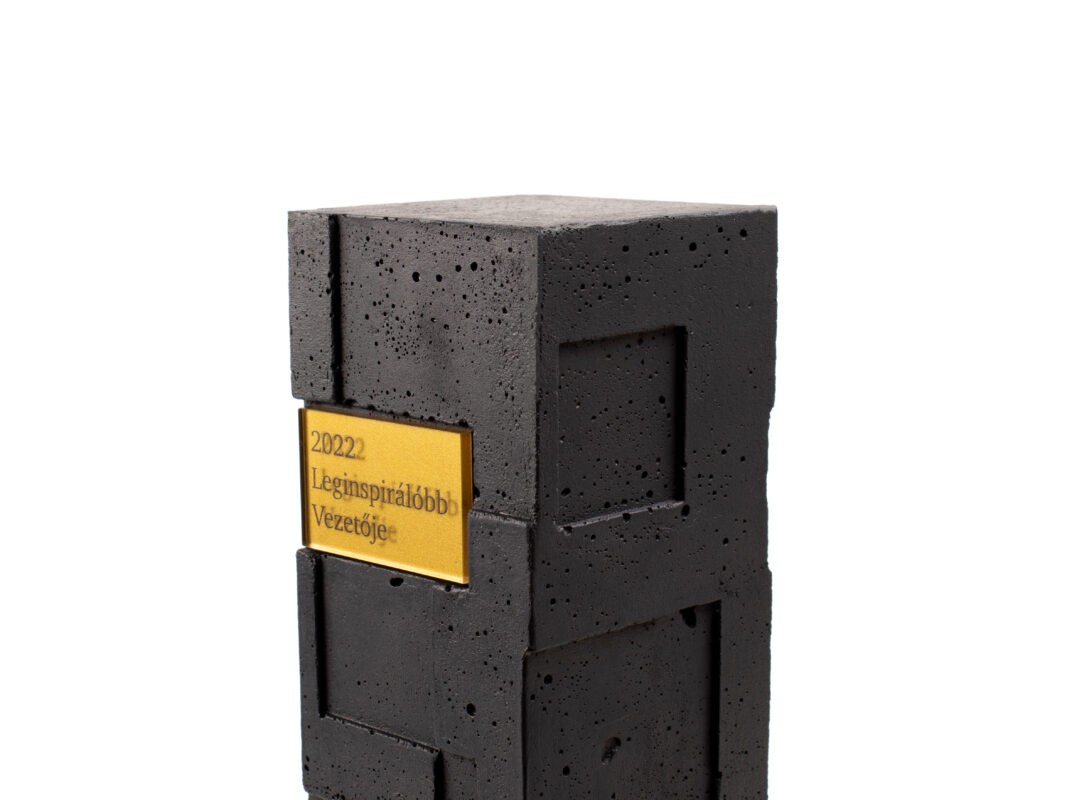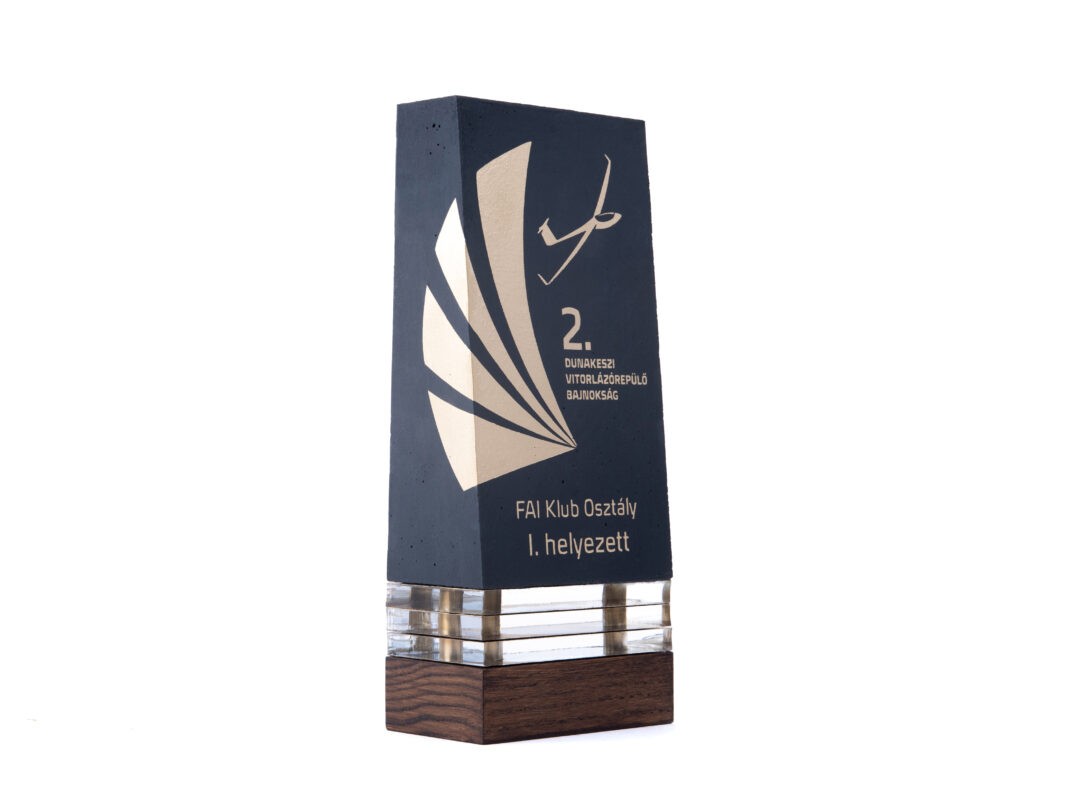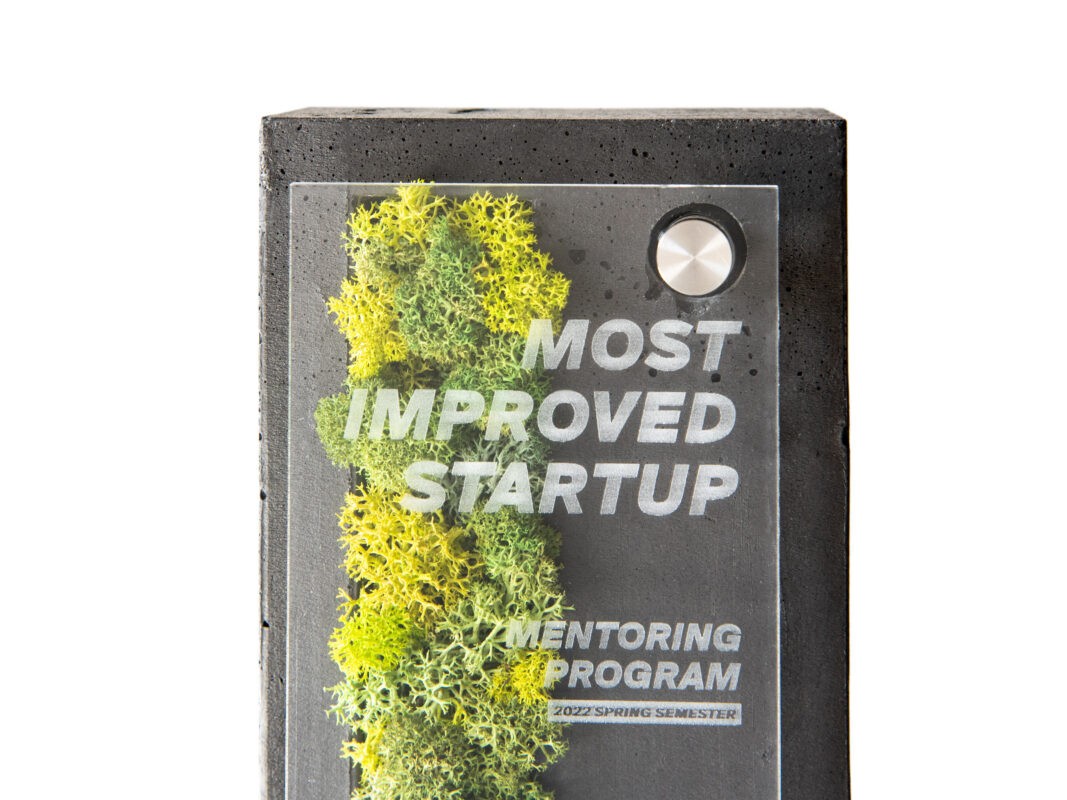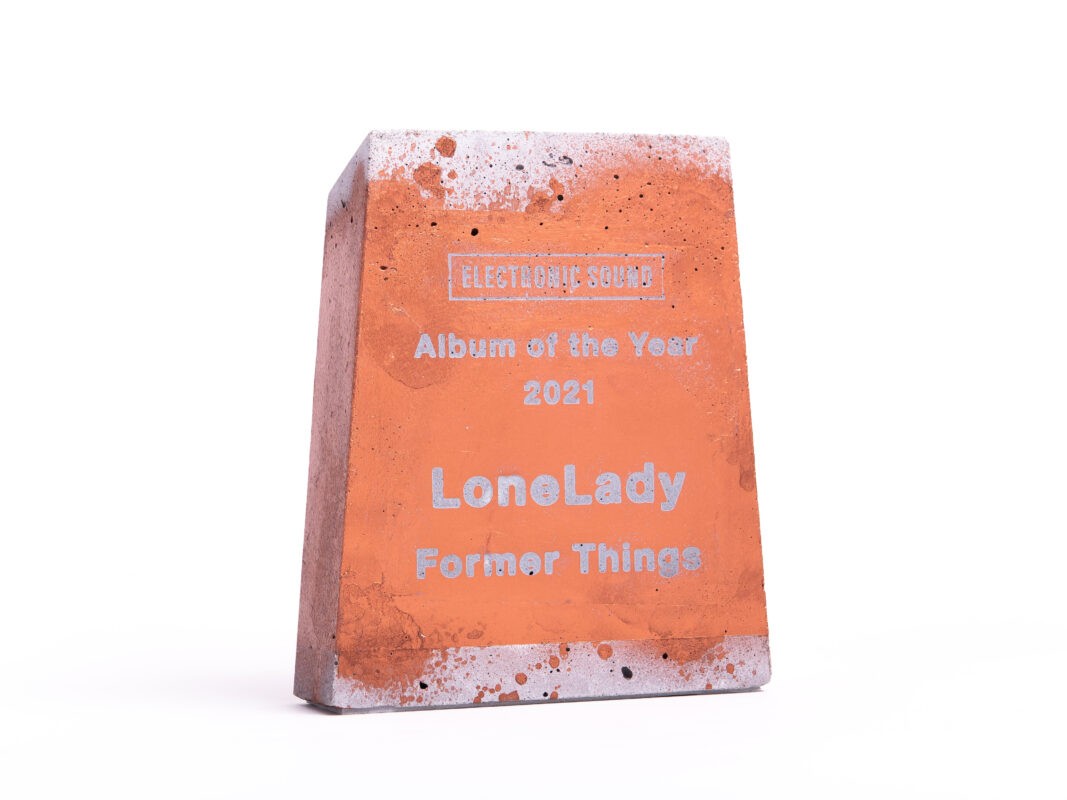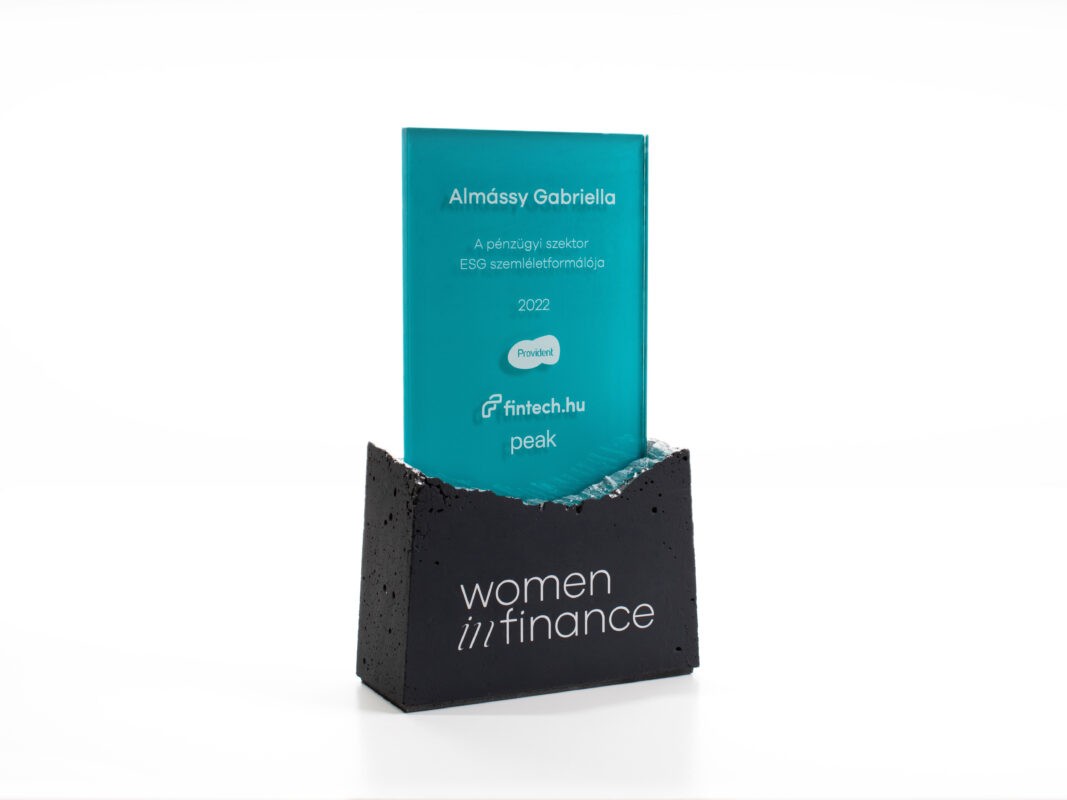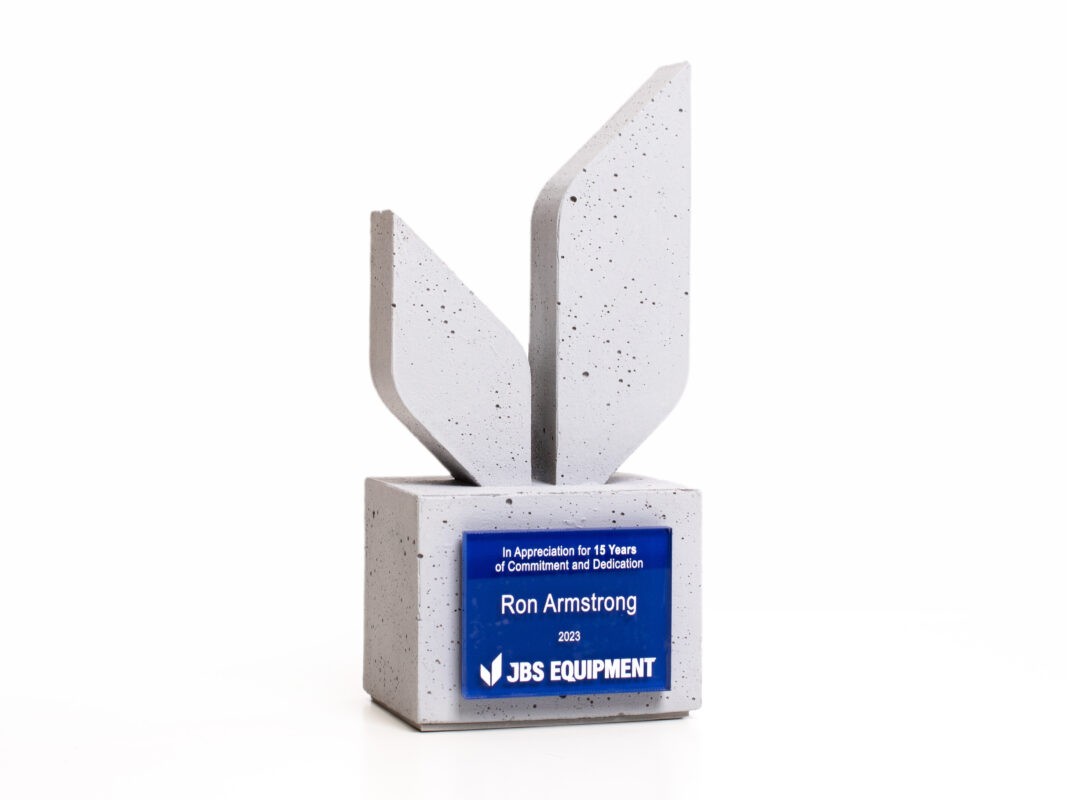 We dream trophies and souvenirs together with our customers. We find the solution for every idea, and our creativity provides added design value. Thanks to our experience in material associations, in addition to high-quality professional concrete, we also use a number of additional materials.
You can read more about trophies and awards here.