We always like it when we can make prizes or souvenirs for some special, festive occasion. This time we were able to make objects for the 30th anniversary of Ke-Víz Kft. The company celebrated its 30th birthday, invited the company's partners and held a large-scale event. The triangle found in the company's logo was a great starting point for the design.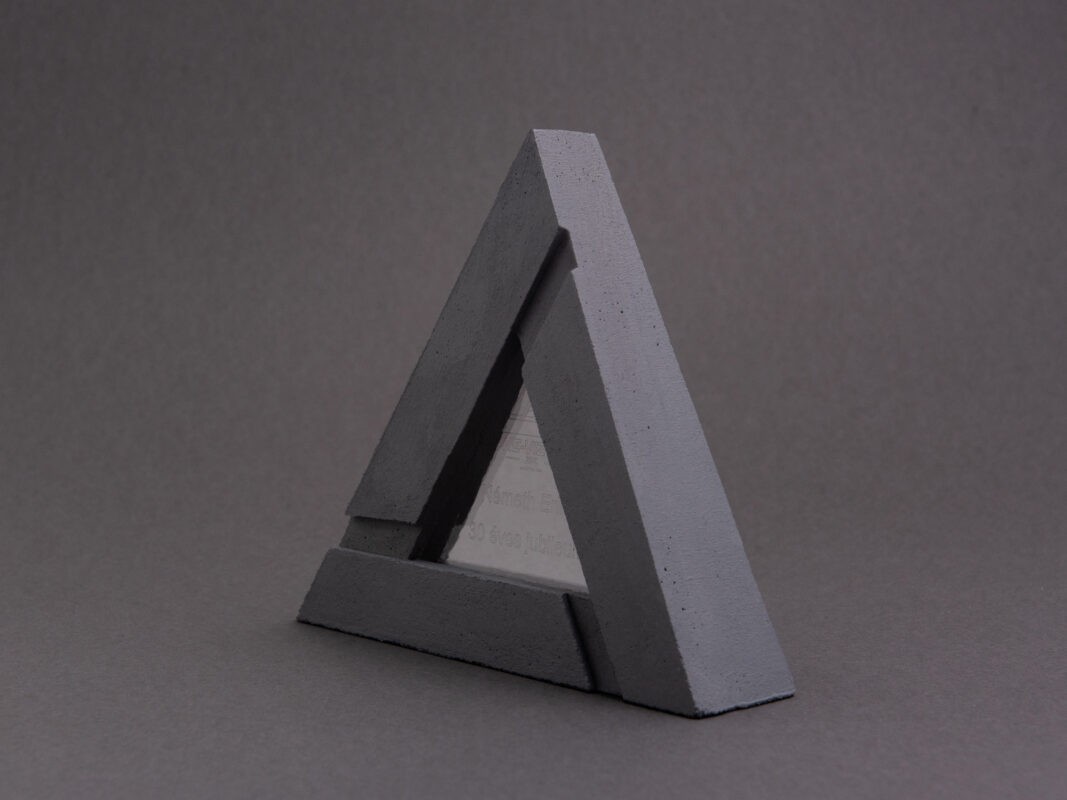 Boldog Anita, it will be clear to our designer right away that she will be inspired by the basic shape of the objects. The award items were made in two types of material combinations, based on the basic shape of the logo. Three pieces of the larger award were made, especially for the drivers, and these items received a wooden inlay and were also engraved. This combination resulted in an elegant and professional end result. The smaller sketches, on the other hand, were given a water-clear acrylic insert and were created to recognize the work of colleagues, with names attached.
We really like both combinations of materials, with the awards combined with wood, two noble materials meet, in both cases unique patterns are visible due to the material. In this cases, the veins, and in the case of concrete, small air bubbles located randomly, give a unique design. Water-clear acrylic is one of our favorite industrial materials, where inscriptions engraved on the surface appear elegantly and spectacularly as a result of light refraction. In all cases, we get an elegant, clean, yet unique overall image.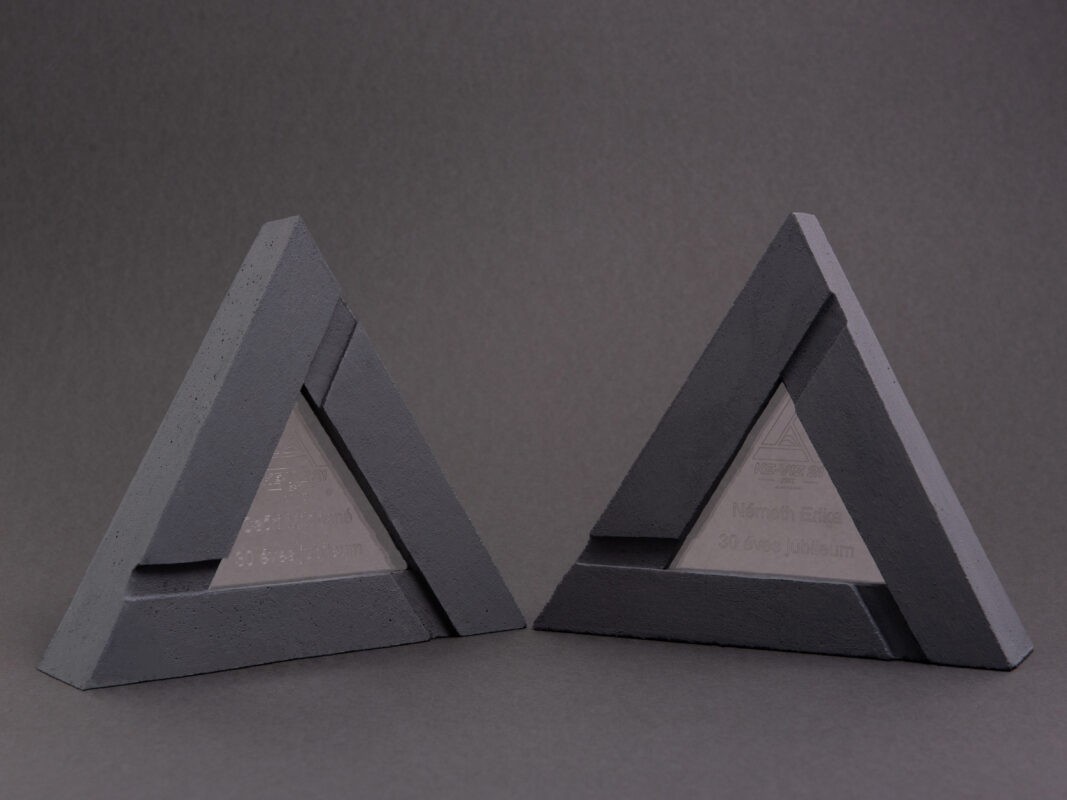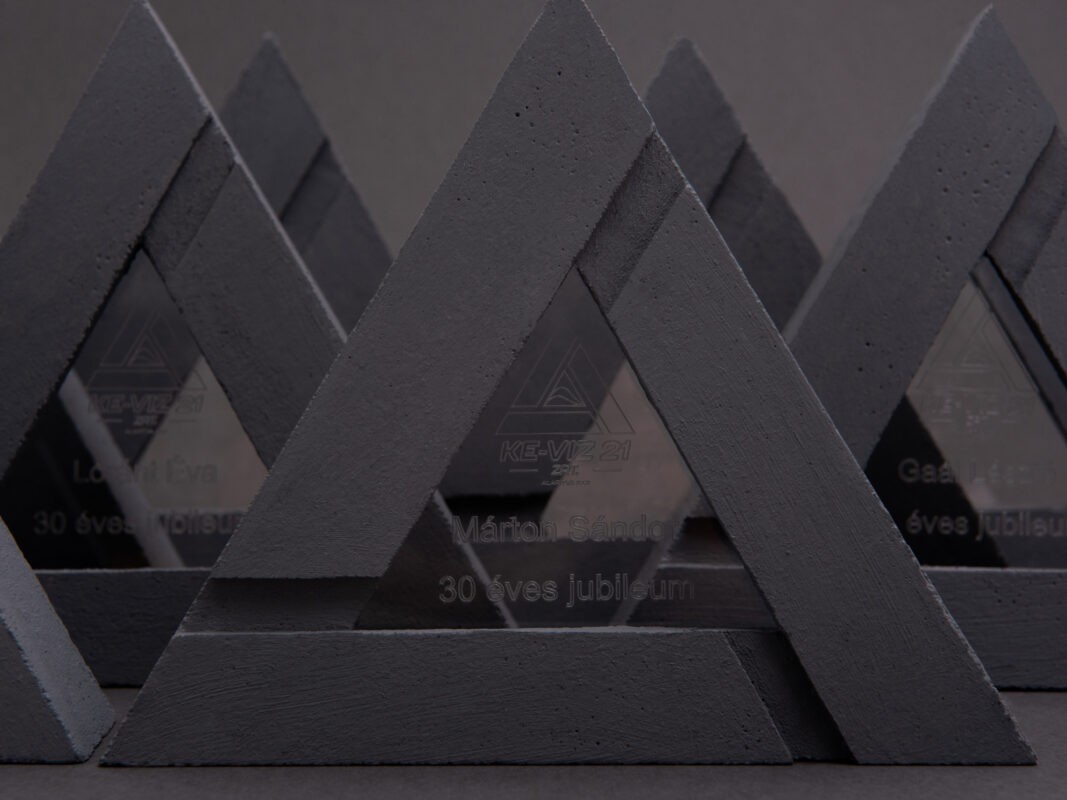 At the ceremony, a total of 300 gift packages were distributed among the participants, which also contained the concrete pedestals of the CUBO image holders produced by us, which were packed in dark blue cardboard boxes and made in our three classic concrete colors: off-white, medium gray and anthracite gray, with the company's logo printed on them provided. It is a pleasure to be able to create various items for our customers!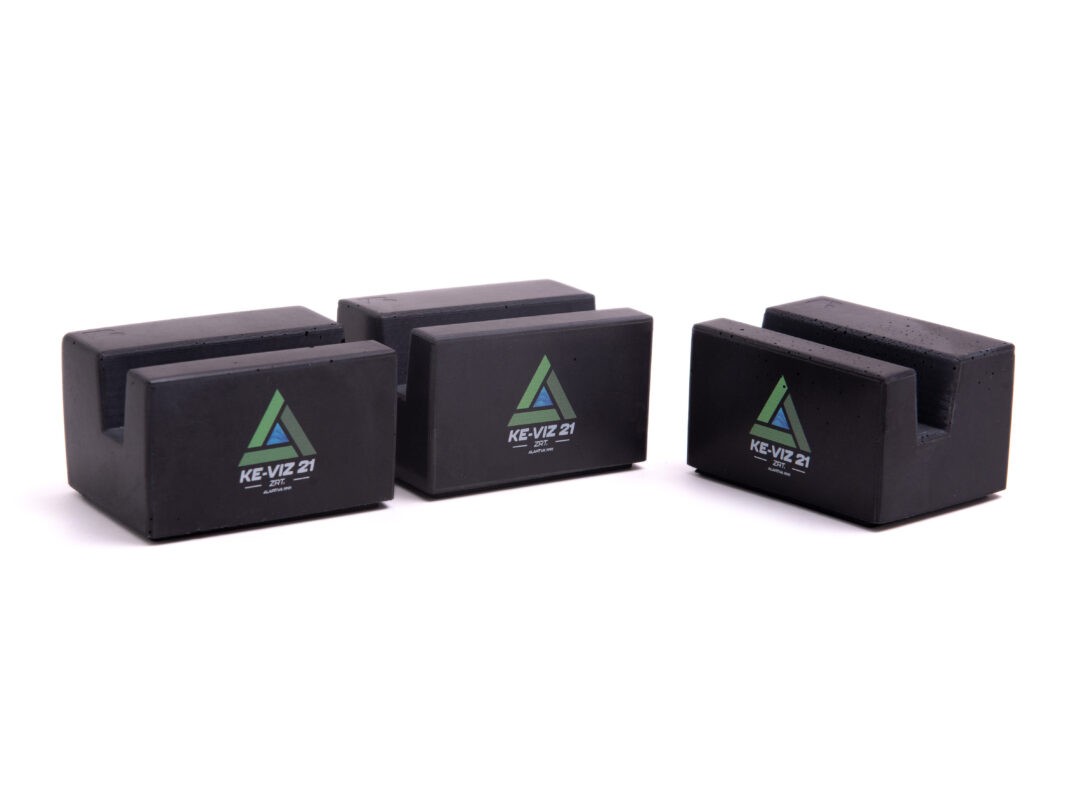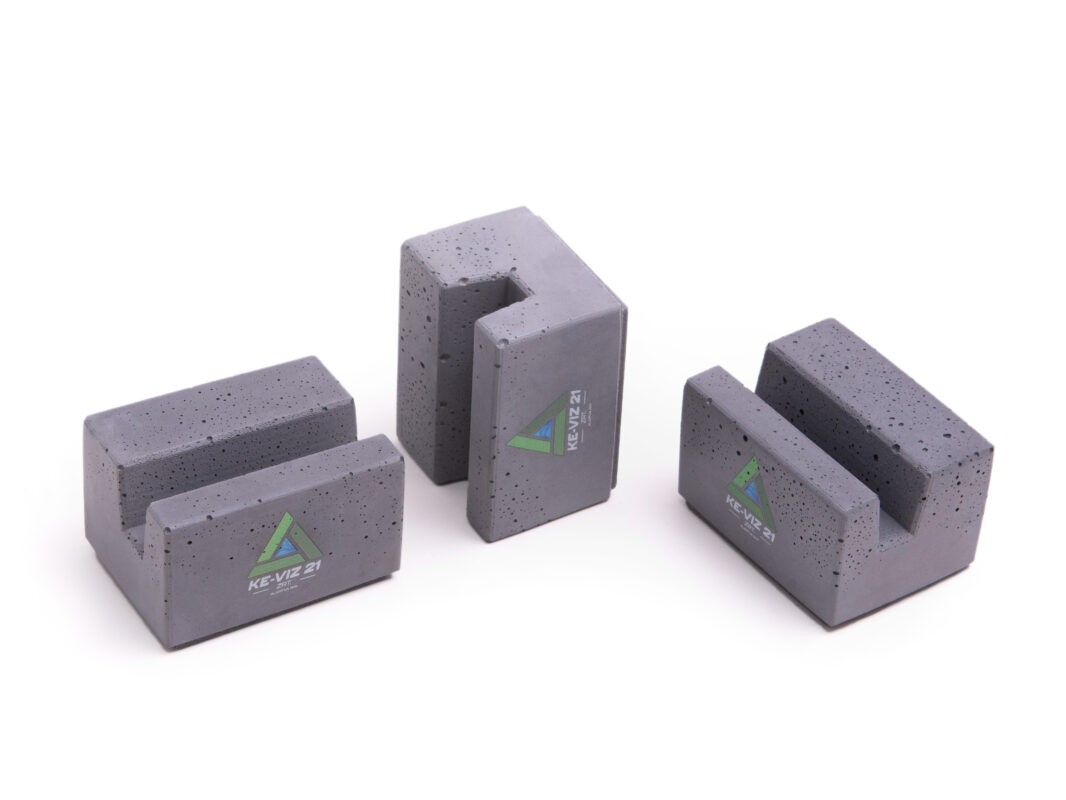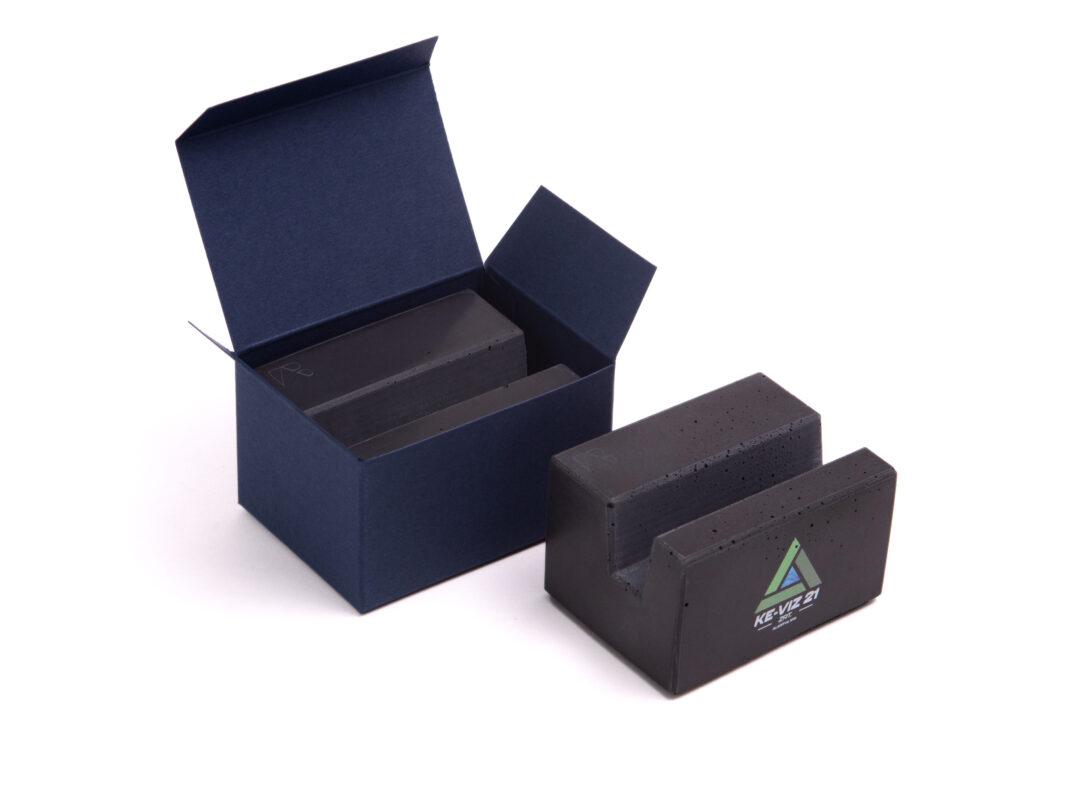 Our CUBO picture holders are multi-functional objects, and by omitting the glass panels, they are also perfectly suitable for storing telephones, business cards or greeting cards. It is a very popular option in our offer as a company gift. We produce picture frames available in our webshop in two sizes and several basic colors, which are available on the website.