Some may have noticed that AB Concrete Design designed the awards for the Design Terminal Mentoring Program, which rewarded outstanding innovators in their fall semester in several categories. Our article aims to provide insight into the design of the visual appearance of completed awards.
It is especially great to have been able to work with a team for whom cooperation with Hungarian designers is extremely important:
"The Design Terminal strives to support Hungarian entrepreneurs, we also keep this aspect in mind when choosing a product." (Design Terminal, Miklós Sári)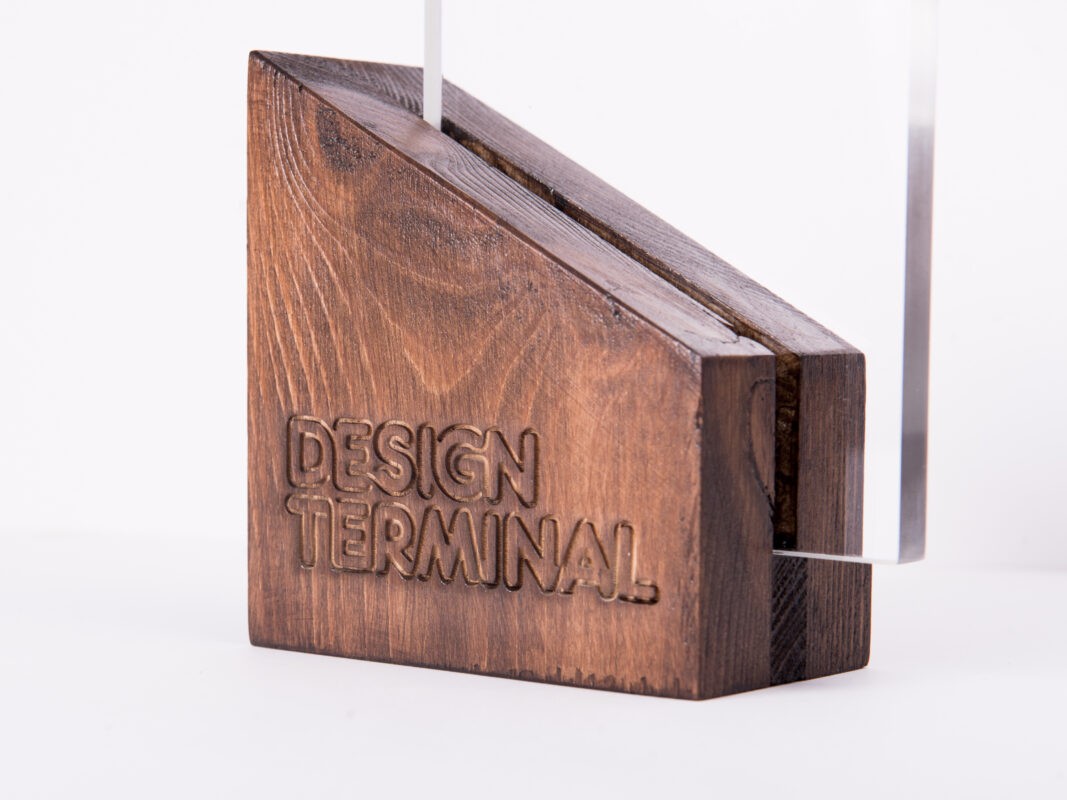 The program provides professional help specifically for startups, those who cherish emerging business plans, and supports solutions for a sustainable future. Participants gain business knowledge, meet relevant representatives of the profession while being part of a super community. The "The Most Improved Startup" title was won by the Food Rescue, and the "The Most Inspiring Mentor" was won by Zoltán Vardy – he shared the latter news with his followers on the Facebook page of the Design Terminal. We consider it important and an honor for us to have a cooperation that supports emerging Hungarian companies and good causes.
The Design Terminal already approached the brand last December, and then the graphic designs of the objects were made in collaboration with their graphics, which were made of clean, timeless materials. The logo of the Design Terminal was placed on the pickled wooden pedestal, followed by a clear acrylic plate with an engraved inscription. Of course, the concrete also appears, giving the pieces an elegant look, as a very thin concrete texture has been placed on the acrylic plate, in which the inscription appears negatively.
This combination of materials was not foreign to us, as we used this combination of materials at the Property Investments Awards during 2020, for the first time we used our own super-thin concrete coating on trophies for this project. The spectacular and unique solution has attracted the interest of many, we are glad that we were able to incorporate this design in another project.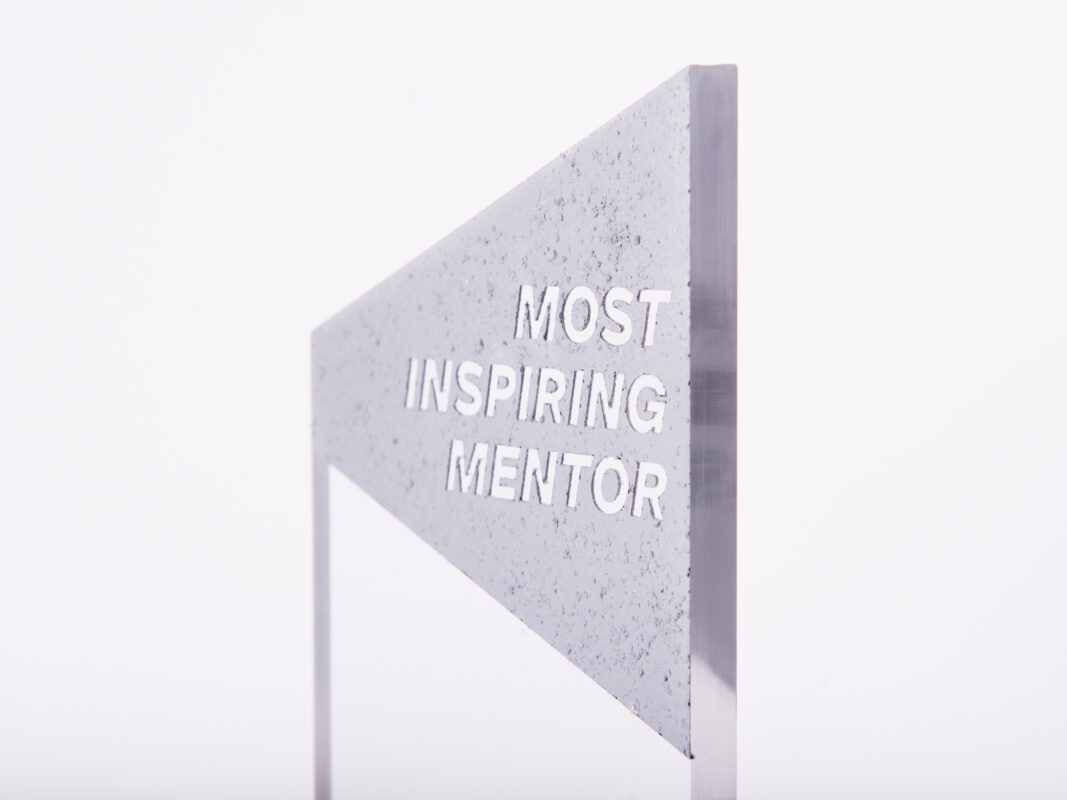 It is always a pleasure for us to work with the Design Terminal and it is an honor that they turn to us with similar satisfaction and trust:
"We have worked together on other projects several times. Originally, I don't know how the two companies met, but now it's almost clear that we're asking for AB Concrete design work for one of our projects." (Design Terminal – Miklós Sári)
We hope that in the future we will have many more joint projects with the Design Terminal!