AB Concrete Design created trophies for ÉPDUFERR Zrt., a construction company who ordered them for a quite special event: a golf competition sponsored by them. During the design phase there were two especially important factors to pay attention to: to make both the company's logo, a stylized building, and its profile, construction appear on the trophies.
All of the trophies are concrete blocks with an industrial style, with an opalescent acrylic plate attached to their side. The objects have a porous surface, and the logo, together with the placing number of the competitors appear in a statuesque form. The font and the graphite grey colour that appear in the company's image as well is reflected on the inscriptions on the acrylic plate.
The representatives of the company sent us the following review after the award ceremony, in which they talk about the event itself, and their experiences with the AB Concrete Design products and services.
' Our company promoted the golf competition named ÉPDUFERR championship, held at the Forest Hills Golf & Country Club, as a new sponsor. There were 13 awards given in 5 different categories, two of them being special prizes. When choosing the designer for the trophies it was an important factor to pick a local company, as it is a personal and company mission to support Hungarian designers. '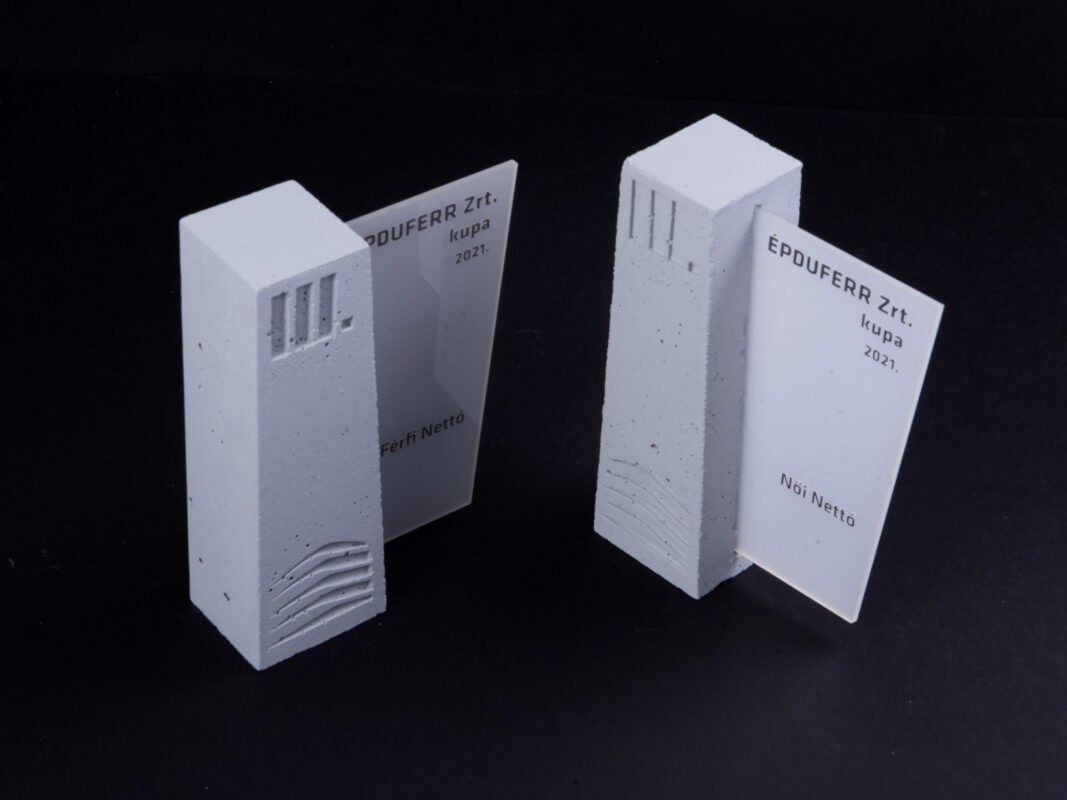 ' We were glad to find AB Concrete Design, as we wished for the trophies to reflect the construction business, our company's main profile. Although this was the first time we ordered such custom-made products from this designer, we can say with confidence that it has not been the last. We plan to place orders in the future as well, either for a company event, an award ceremony similar to the one above, or perhaps for our own employees as gifts. After the consultation, the design phase and the production we received truly custom-made and perfect trophies, meeting the deadline, for which we are really grateful.
Based on our positive experience we would gladly recommend AB Concrete Design. Quality, uniqueness, flexibility and fast production – these words can describe their products and services. '
What occasion can I order a designer trophy for?
It could be professional or sporting competitions, corporate celebrations, a souvenir of the completion of a successful project, a gift from staff to recognize a distinguished anniversary or outstanding achievement, or a leadership gift.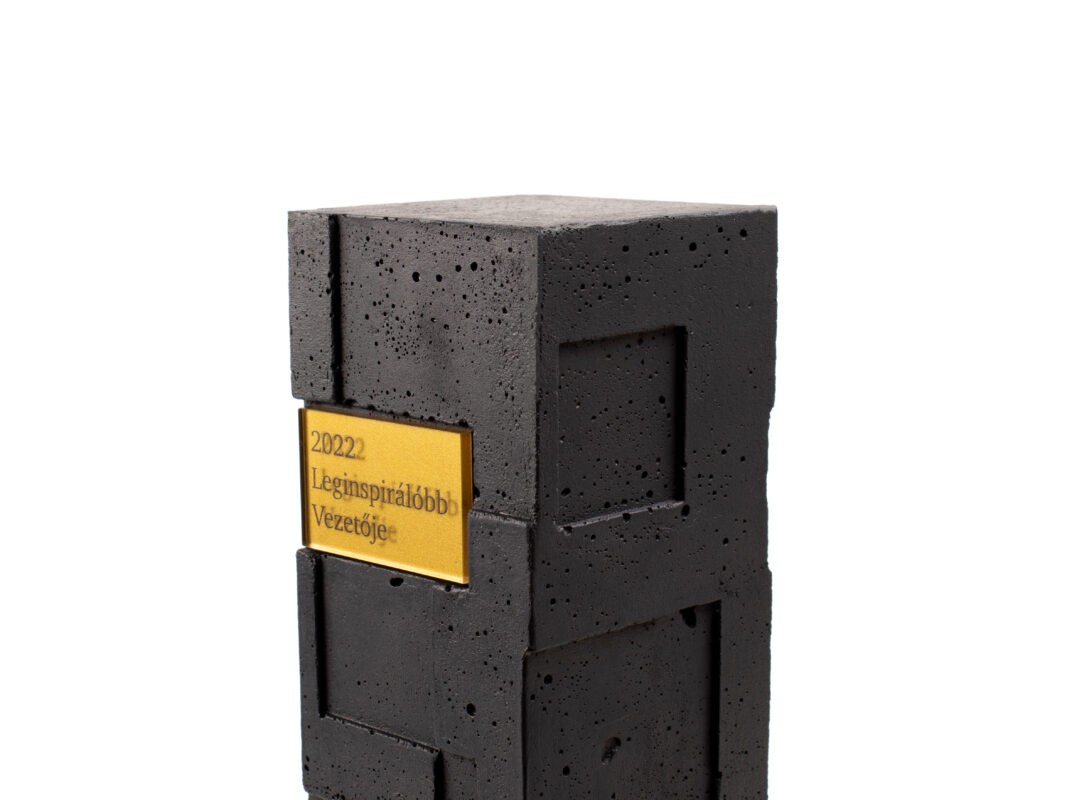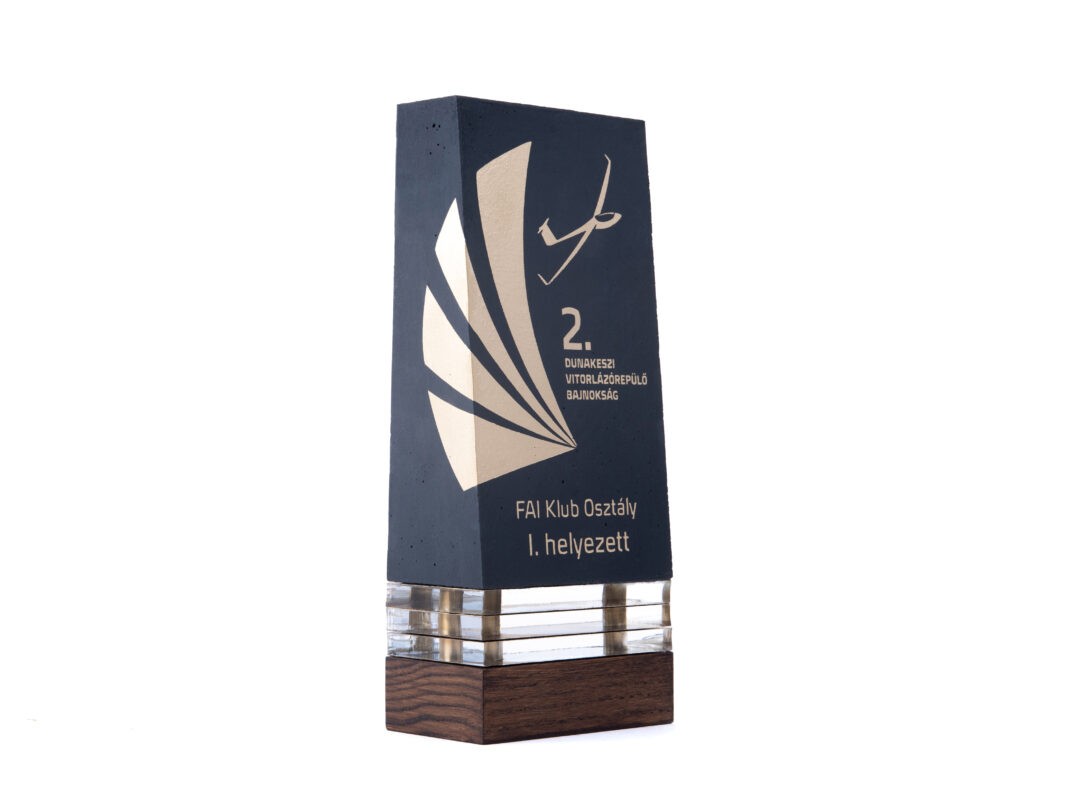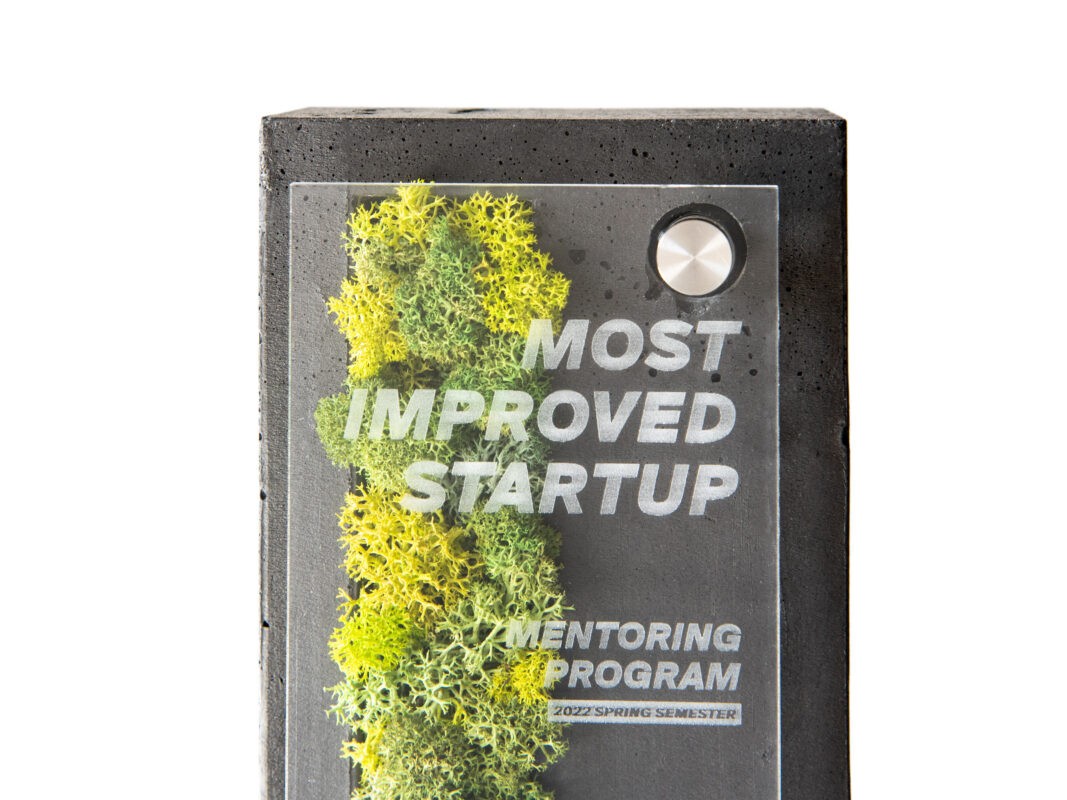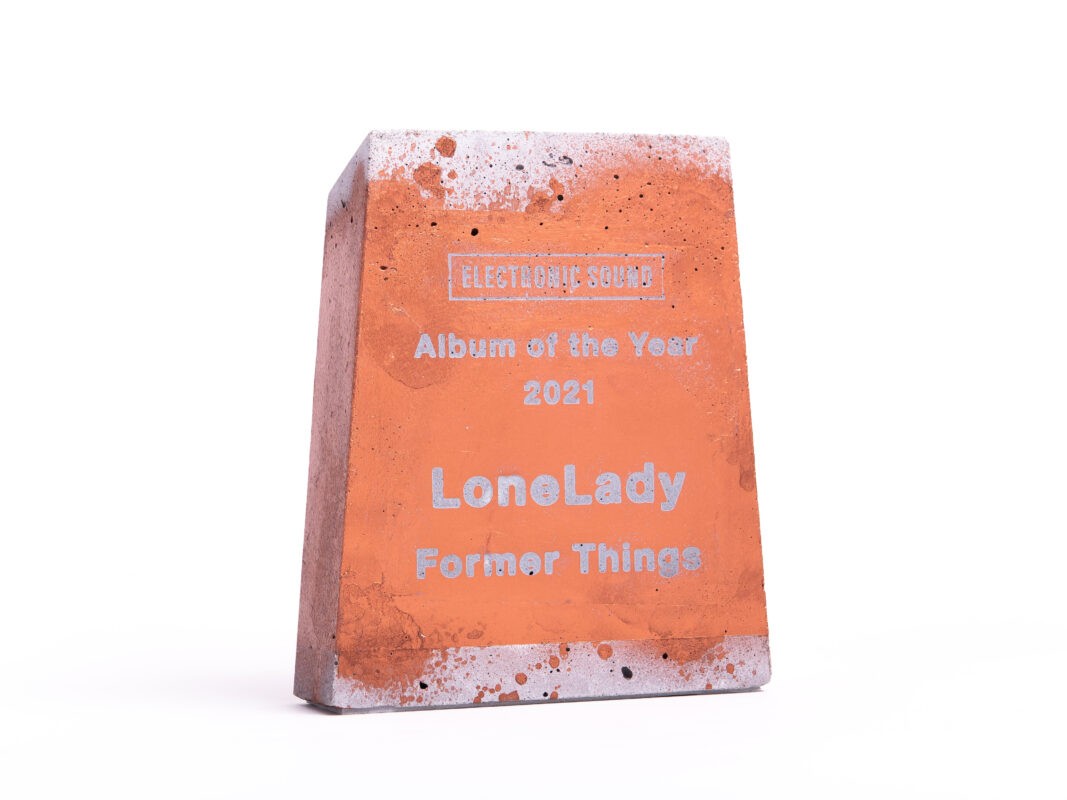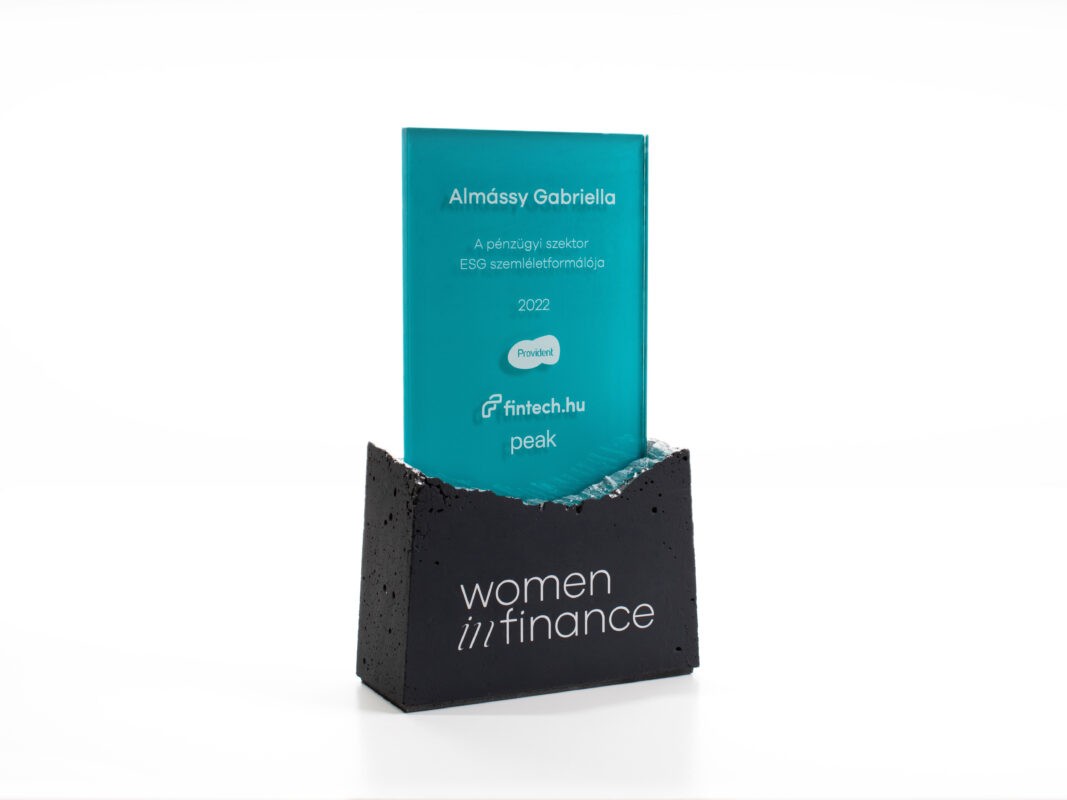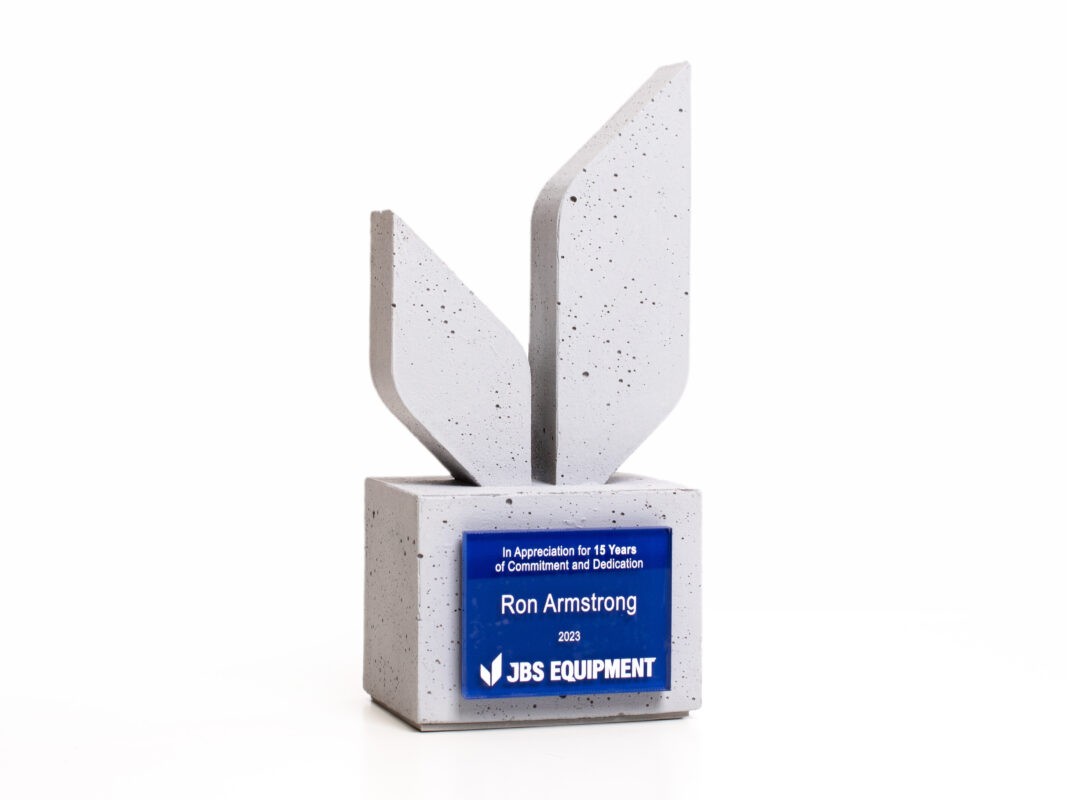 We dream trophies and souvenirs together with our customers. We find the solution for every idea, and our creativity provides added design value. Thanks to our experience in material associations, in addition to high-quality professional concrete, we also use a number of additional materials.
You can read more about trophies and awards here.