There are unambiguous encounters in life – the Szent István University's Ybl Miklós Faculty of Architecture and Civil Engineering is just such a relationship: it is a natural choice to give their graduates a concrete badge as a final present.
Thanks to our professional and unique technology, the faculty's logo can be displayed in two colors, in excellent quality. The gray badges were given to the bachelor graduates, white ones were given to the students in the master's degree, packed in an elegant baron box.
We have been working with the faculty for a year now and not only we are proud of our cooperation, but also our customers are satisfied:
"The badges are very small, so they require meticulous work. We are very pleased with them, and the students liked this kind of innovation. Concrete as material is almost everywhere in the building industry, so we thought of such a unique and badge."
We are delighted that we were part of on this important day of fresh architects, and we have designed a permanent gift that reminds them of the university for many years!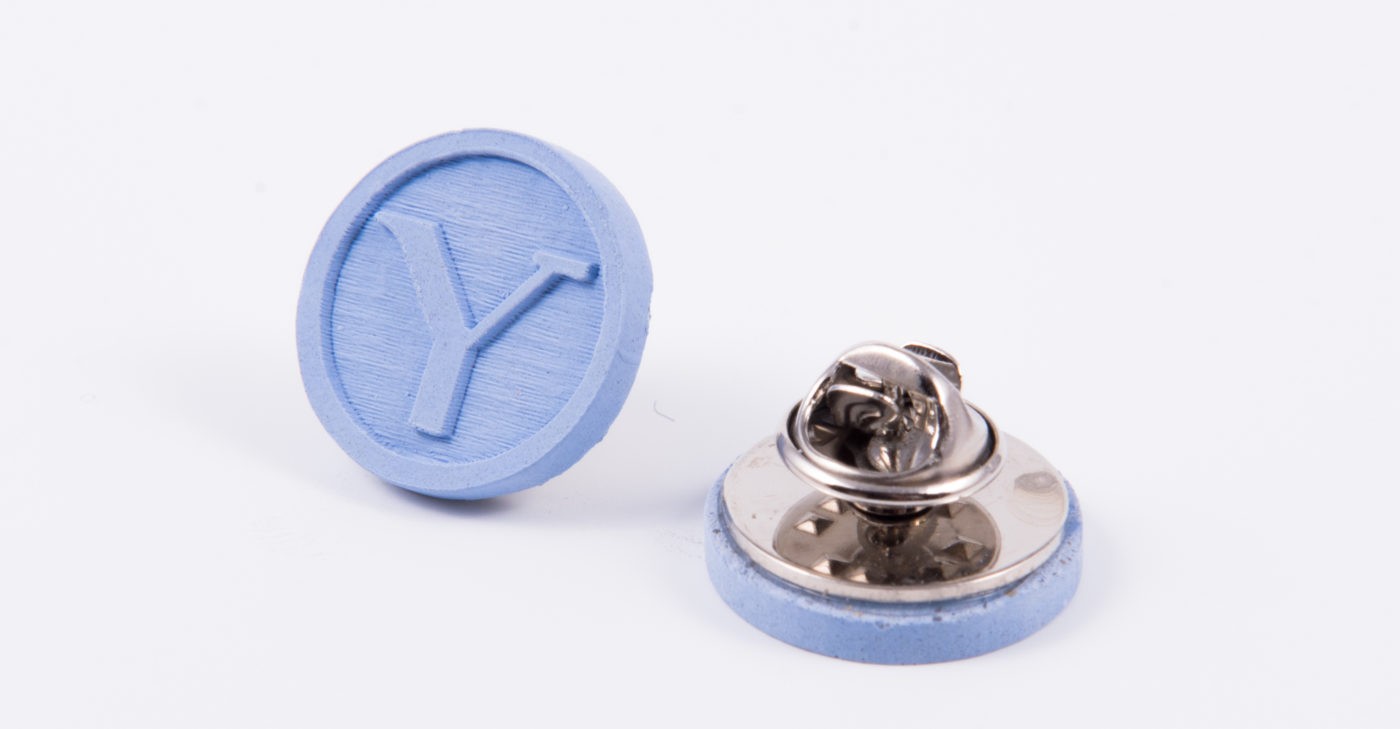 Unique, quality solutions are also becoming more common in the world of corporate uniforms. Our unisex badges and pins represent the company and also offer a simple solution: there is no need for tailored uniforms, just this accessory. With our technology that reproduces even the smallest details, we can display a linear or saturated, colored or painted pattern. The metal part of the badges is available in silver and copper color.
You can find the complete corporate gift product range here. If you would like to receive a price offer, please contact the designer directly at [email protected]. Visit our webshop for more products!
Know more about the corporate pin options