The
Hungarian Intellectual Property Office
wanted unique, contemporary Hungarian designer gifts for its partners and diplomat guests. AB Concrete Design's extensive product portfolio, previous orders and customized solutions have provided the perfect starting point for a diverse yet integrated collection.
The order of nearly 50 pieces included business card holders, photo holders, ARCHICON desk pen holders, terrazzo cufflinks and GEM necklaces. We agreed with our customers that the aesthetic unity of the objects' clean design should not be disrupted by the logo of the office, so it was placed on the packaging.
The colors of the gift boxes were chosen taking into account the colors of the office's visual identity: besides the elegant metallic gray, the vivid red dominated. Both colors provide a great background for fine engraved graphics.
This order also proves perfectly that a collection can combine different products. The secret lies in thoughtful concept, careful planning and open communication.
We are proud that our brand can represent the Hungarian design industry to partners and guests of the Hungarian Intellectual Property Office!
Custom designed concrete corporate gifts 
Our design objects, which are both developed and produced by us - besides their unique design value - are conversation starters and are very memorable. We are convinced that a promotional gift has to be original, and of a high standard, radiating professionalism and faithfully representing the company.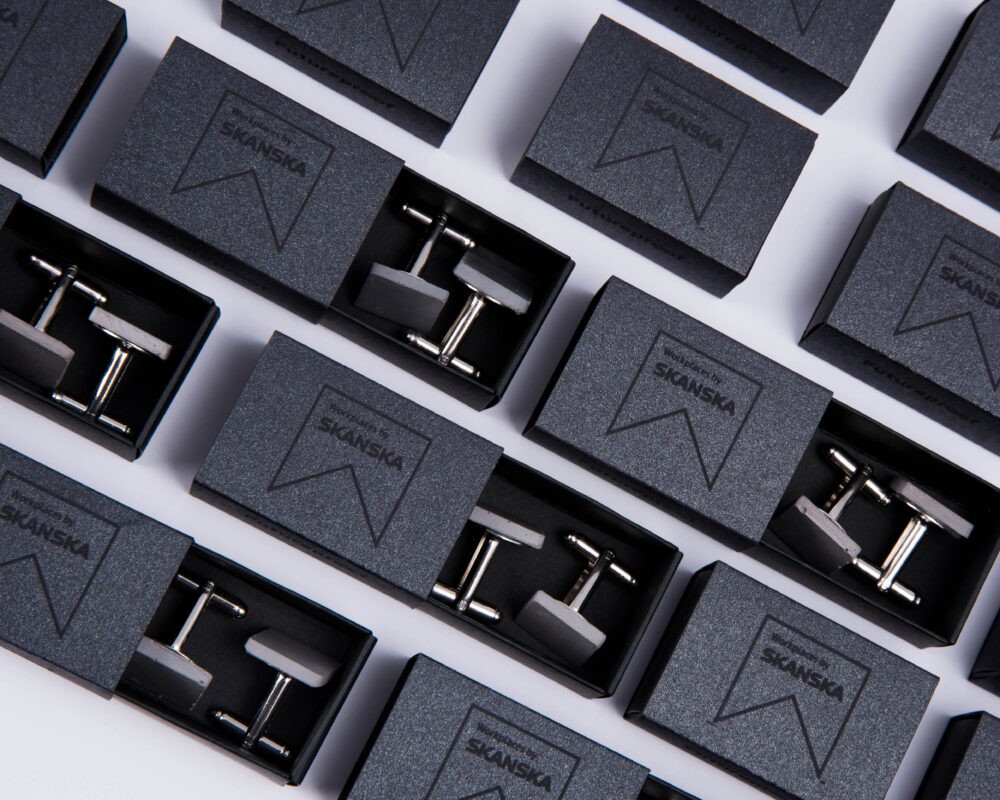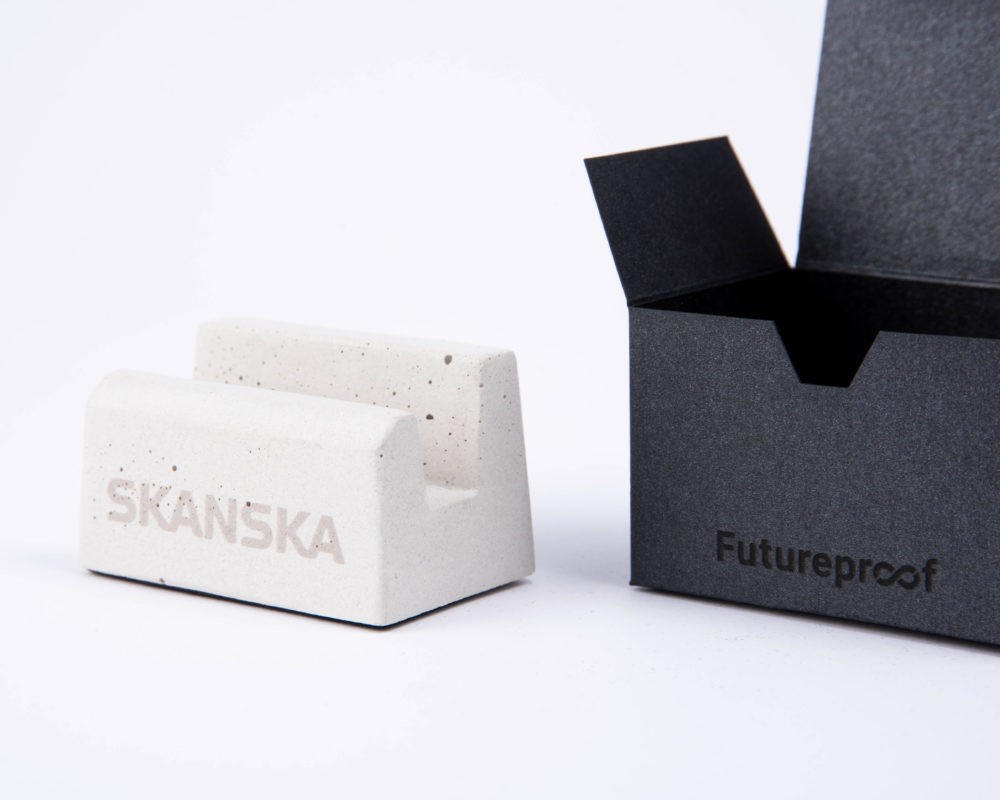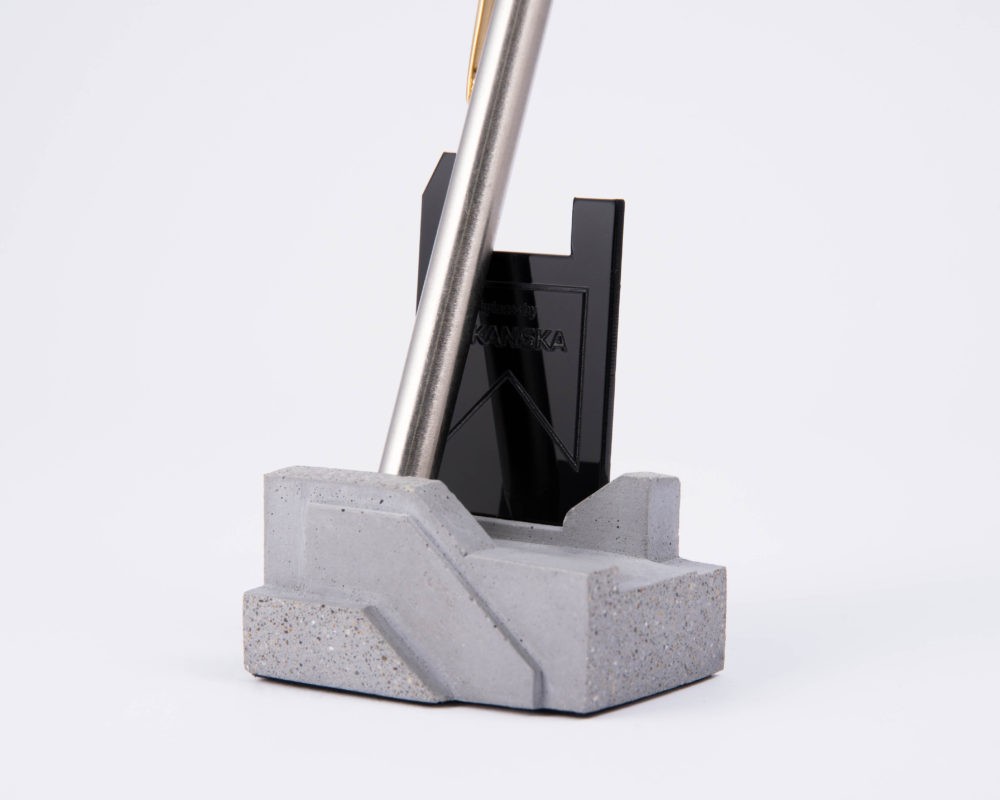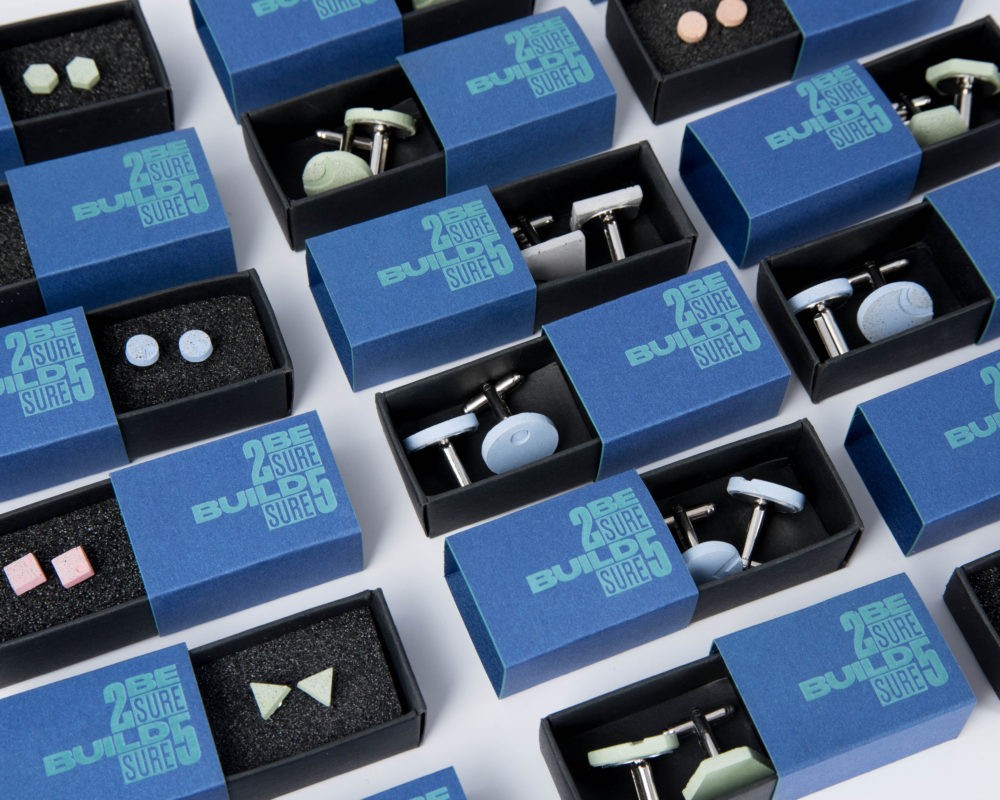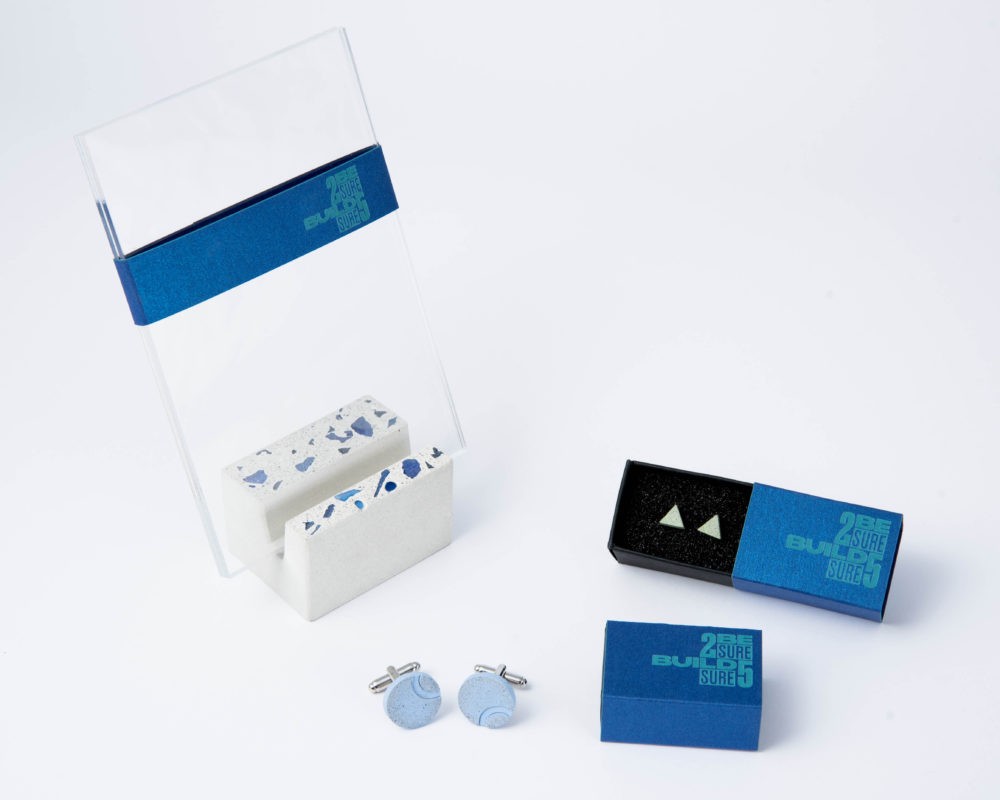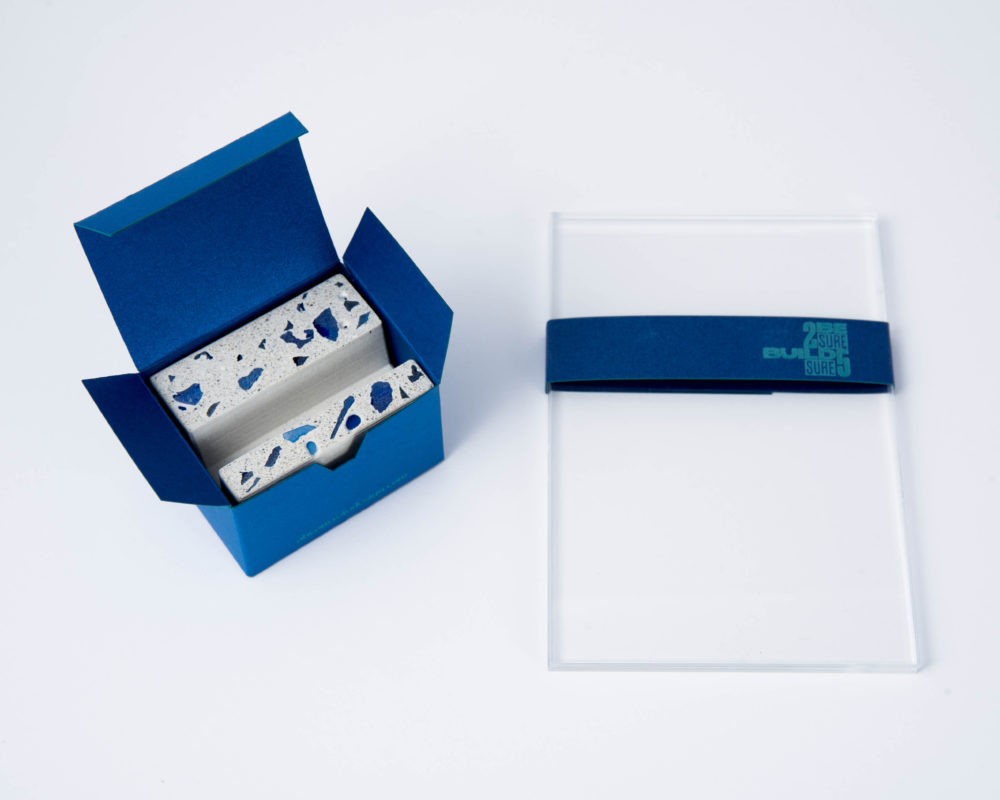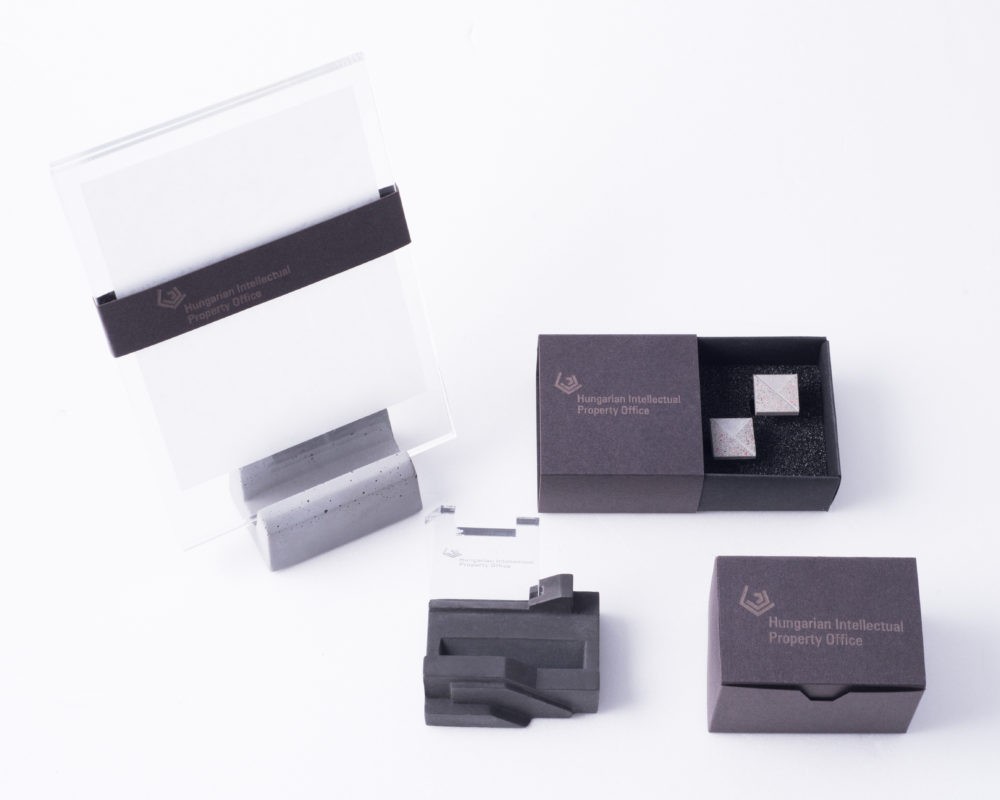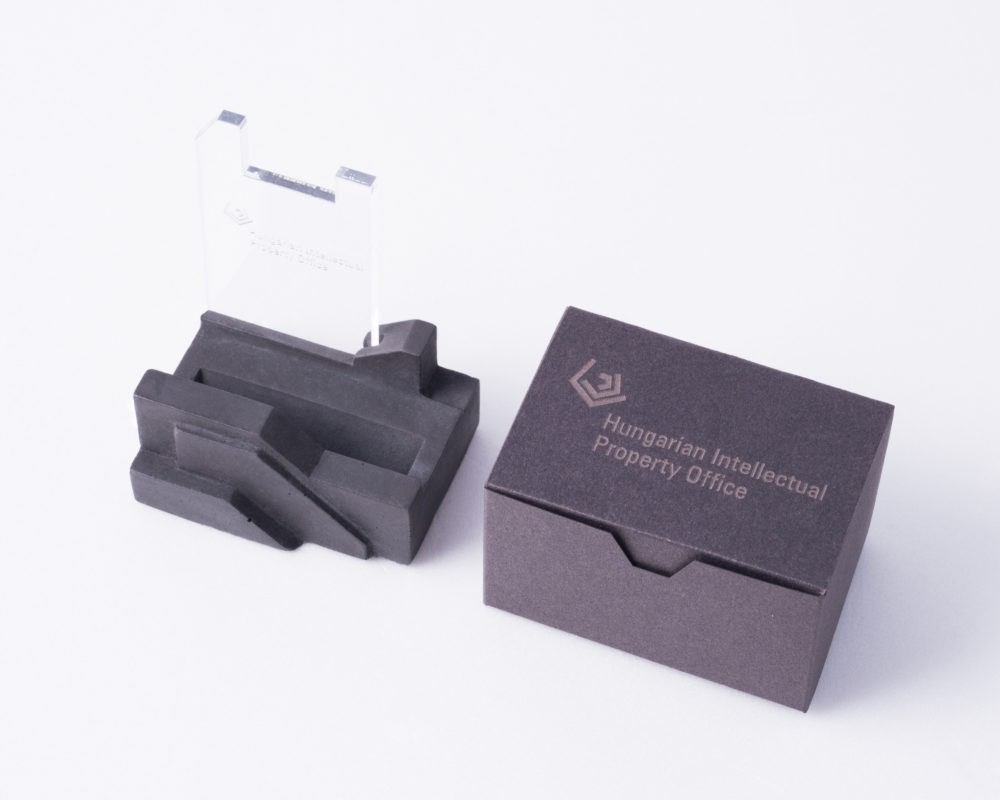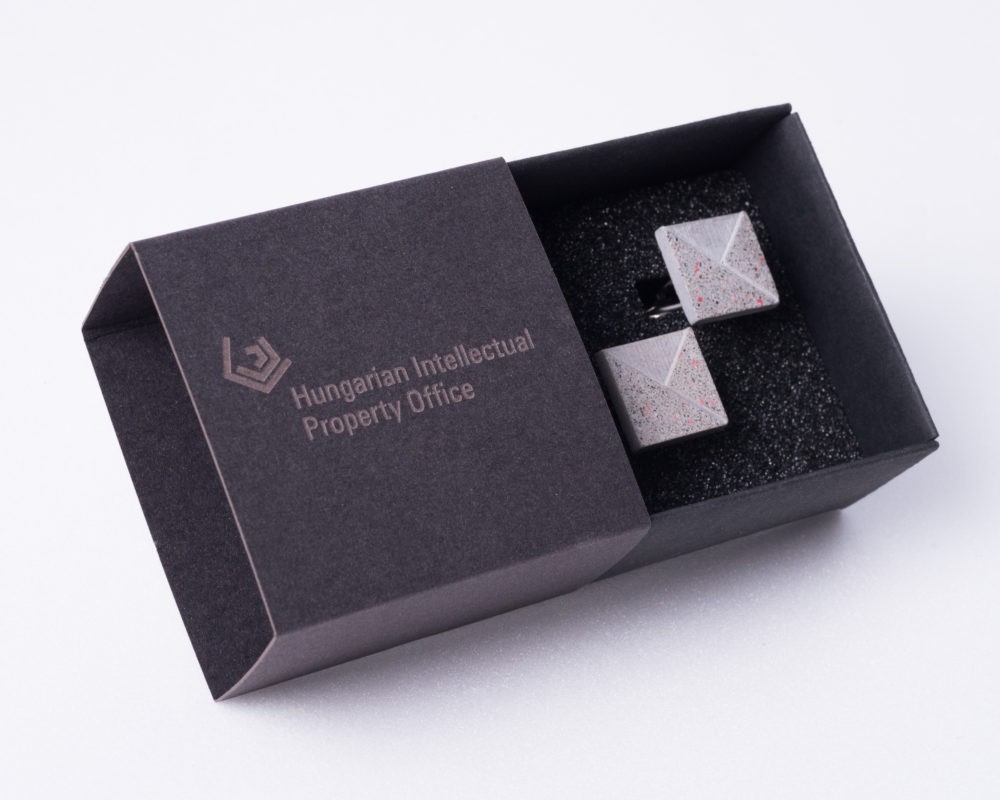 Choosing to use concrete as the material for them can be an easy choice for construction companies, architecture firms, or any design-related company, yet this special and unexpected material, combined with original designs will bring on a great amount of added value for everyone who decides to order from us.
You can read more about concrete corporate gifts and order placements here.