With their soft, rounded shape, smooth, glossy surface and soft light from the tealight, the concrete beauties of the BLUB family will be heart-warming and stylish accessories for your home. They fit into any space, from the romantic to the Scandinavian minimalist interiors – either individually or together with the rest of the collection.
What does the name
BLUB mean?
We played with the idea of what these designer concrete home accessories would sound like. This is how we found the word BLUB, which we think perfectly reflects on the soul of the tiny, playful but also minimalist, elegant object.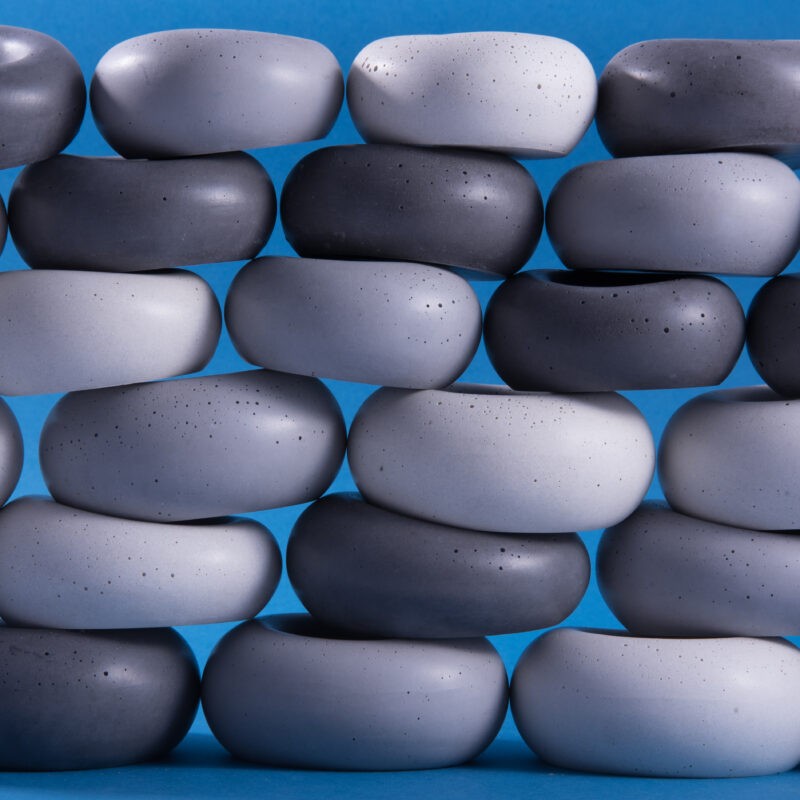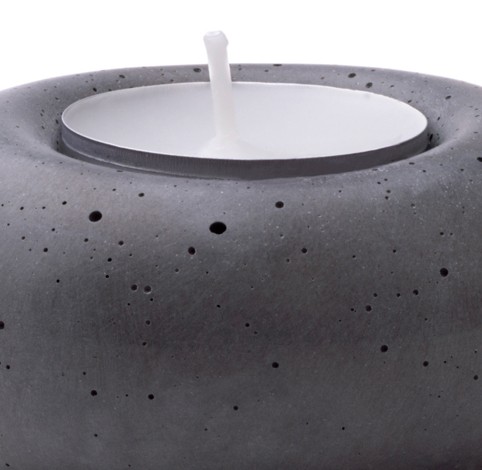 Each piece is unique,
just like you!
During product development and production, we pay special attention to maintaining the natural texture of the material in all of our products, which is why we work with materials that emphasize the beauty of the concrete. Thus, thanks to the randomly placed air bubbles, the end result will be unique and unrepeatable in each case.
The birth of the iconic BLUB collection
The first test pieces of the BLUB collection were born nearly 10 years ago as a result of a series of formal experiments. At that time, concrete still was in the public's eye as a brittle, industrial material. However, our founding designer Anita Boldog created an object that is kind, lovable and provides a new kind of concrete experience.
That's why she paired concrete with a function: the objects can provide an intimate atmosphere at home. The collection has also been a great success in the international design press, with many articles about it and has inspired many ever since.
We believe that these objects have greatly contributed to the recognition of concrete as a material in recent years and are now an unavoidable player in design culture.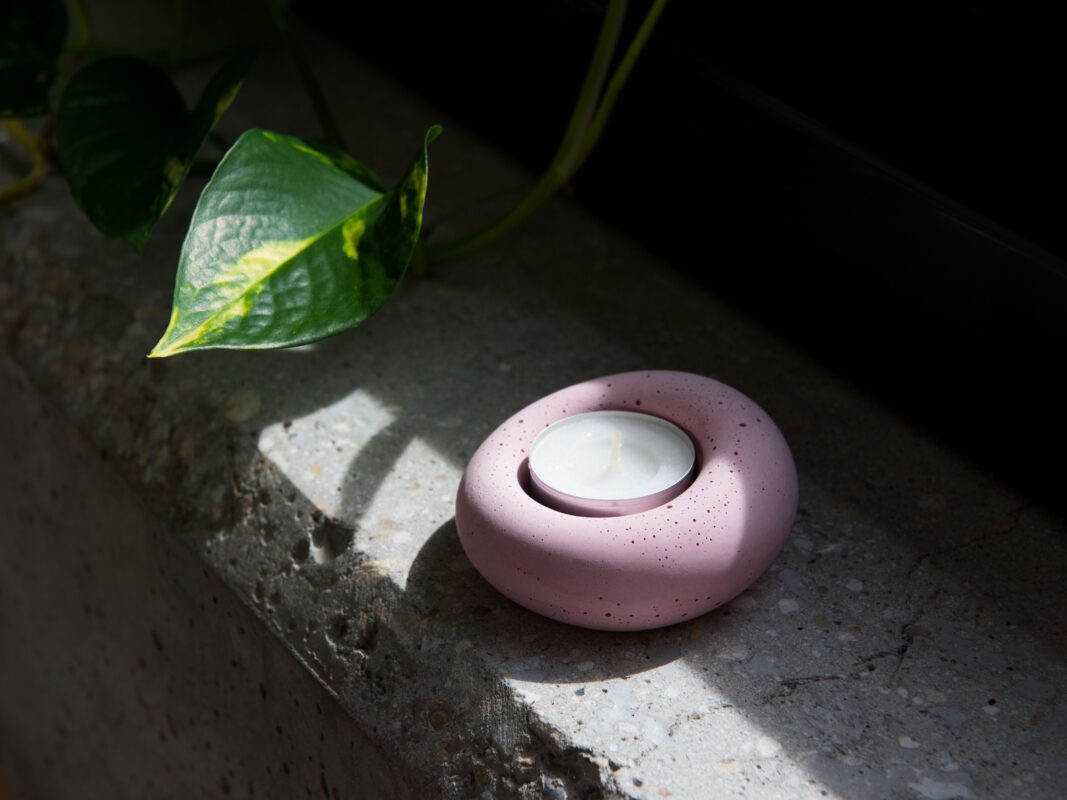 Design and playfulness in one piece
If you're in love with the BLUB collection, but would only order one piece, check them out separately! Let's check out the pieces of the collection!
The BLUB collection is a perfect choice not only for home,
but also as a corporate gift or event decoration!
It can be a nice and heartwarming part of a corporate gift package – especially for year-end holidays. If it's important to you that the gift doesn't end up in the trash right away, but stays in use for years, then you've found the solution! BLUB concrete tealight holders will remind your customers and partners of the event and the giver for a long time.
The tealight holders can be a great and unique addition to a corporate dinner, an award ceremony or a buffet table. Adjust the color of the candle or even the concrete to the visual identity of the event – the number of variations is limitless.
Order a larger amount of concrete tealight holders at a discounted price! Contact us at [email protected]!