How does an architect studio celebrate the reborn of the visuals?
Custom designer badges for all colleagues. And what other material would they choose than concrete?
We present the badges of TIBA Architects Studio.
Usually our clients order unique designer concrete jewelry for their clients or partners, but this time they have ordered the badges for their own use and pleasure. The design of the badges, as well as the entire visual communication of the architect studio, was inspired by the concrete slabs created during the collaboration with KAZA Concrete. For many years, TIBA has been researching the connection between the details and the whole: they are eager to experiment with the divide of the entire form into elements and the transformation of randomly spaced details.
"We love the pattern and the badge itself, because of the hard intellectual and developmental work, while the material is stable and timeless."
As a design studio, it was an exciting challenge to put a strict but infinitely playful geometric pattern into concrete. It was important that the creative concept, the intellectual activity and the developmental work, which characterizes the whole image and the office, also appears in the design.
We are proud that we could take part in the renewal of the studio, and with high-quality, timeless design and material we could show in tiny concrete objects what the true designer creed is.
What occasion can I order a concrete badge for?
There are certain milestones that should be forever remembered. A university graduation, having spent ten years working for the same company, finishing an important project, becoming a member of an organization. Pins were can be used as very simple but effective tools to send a message to the world.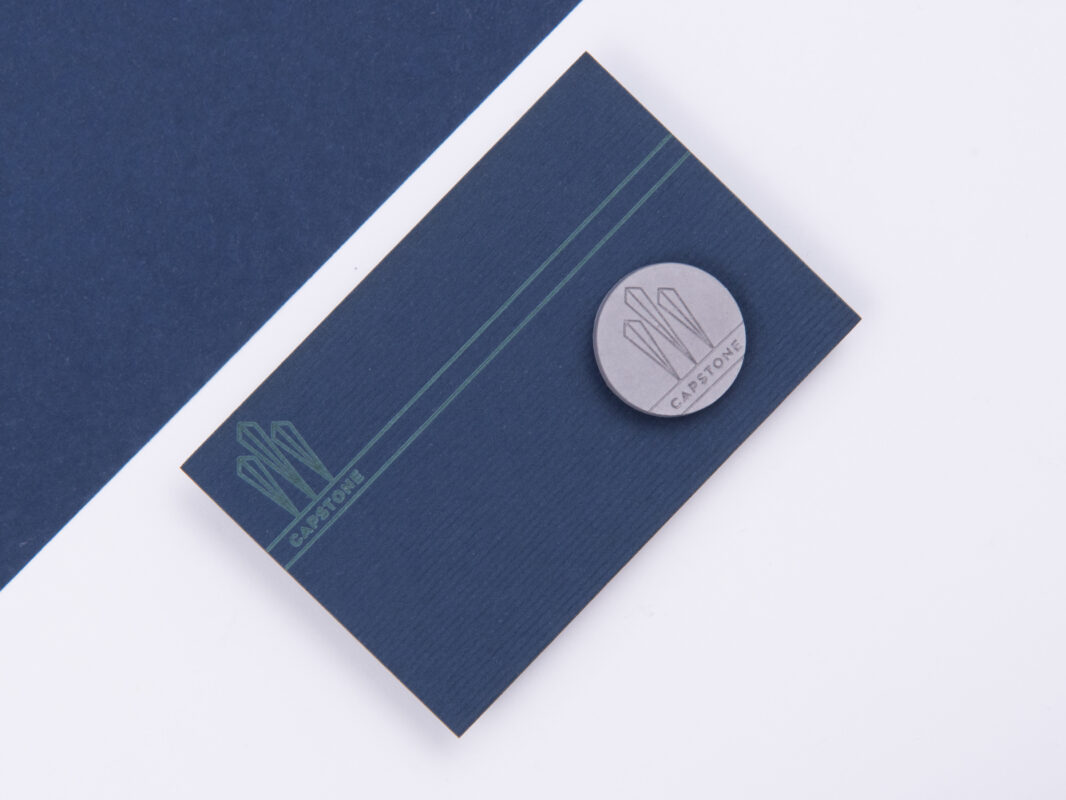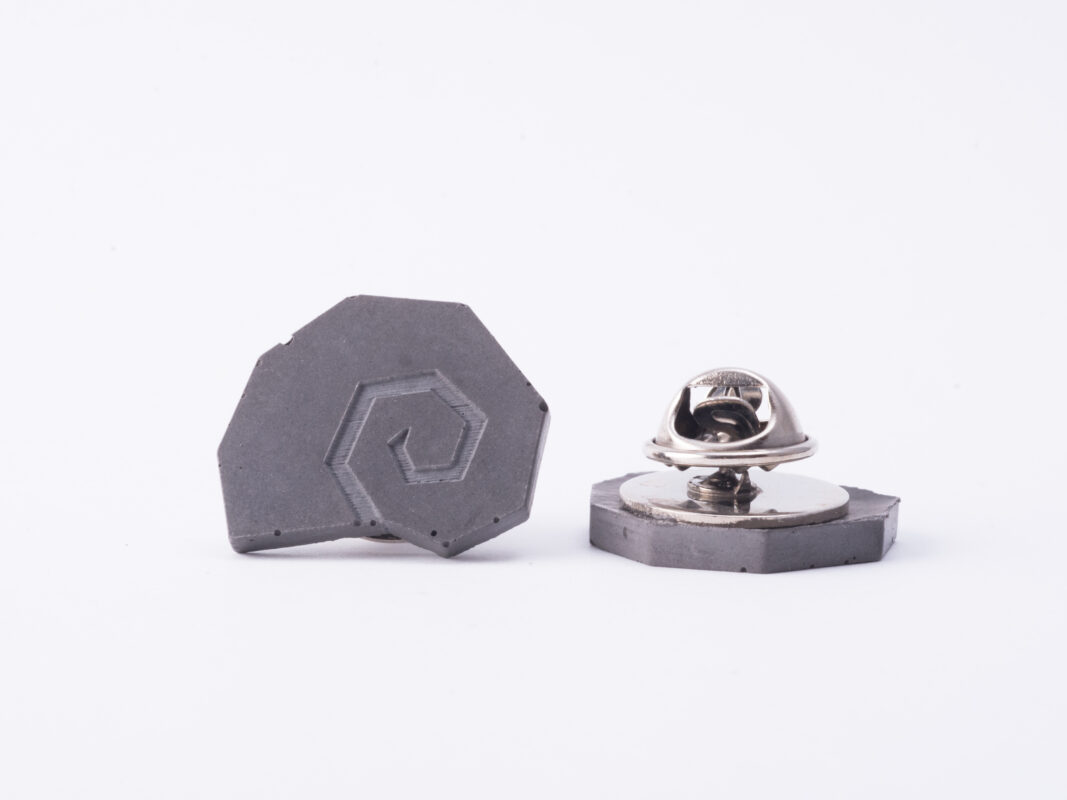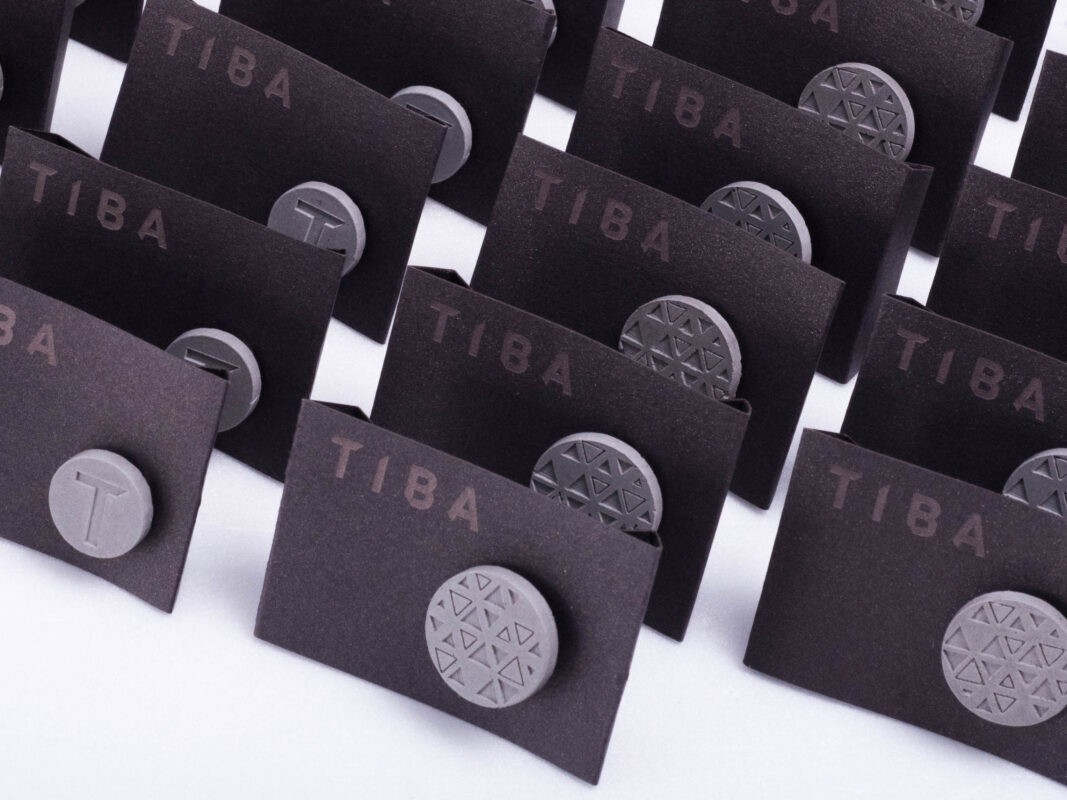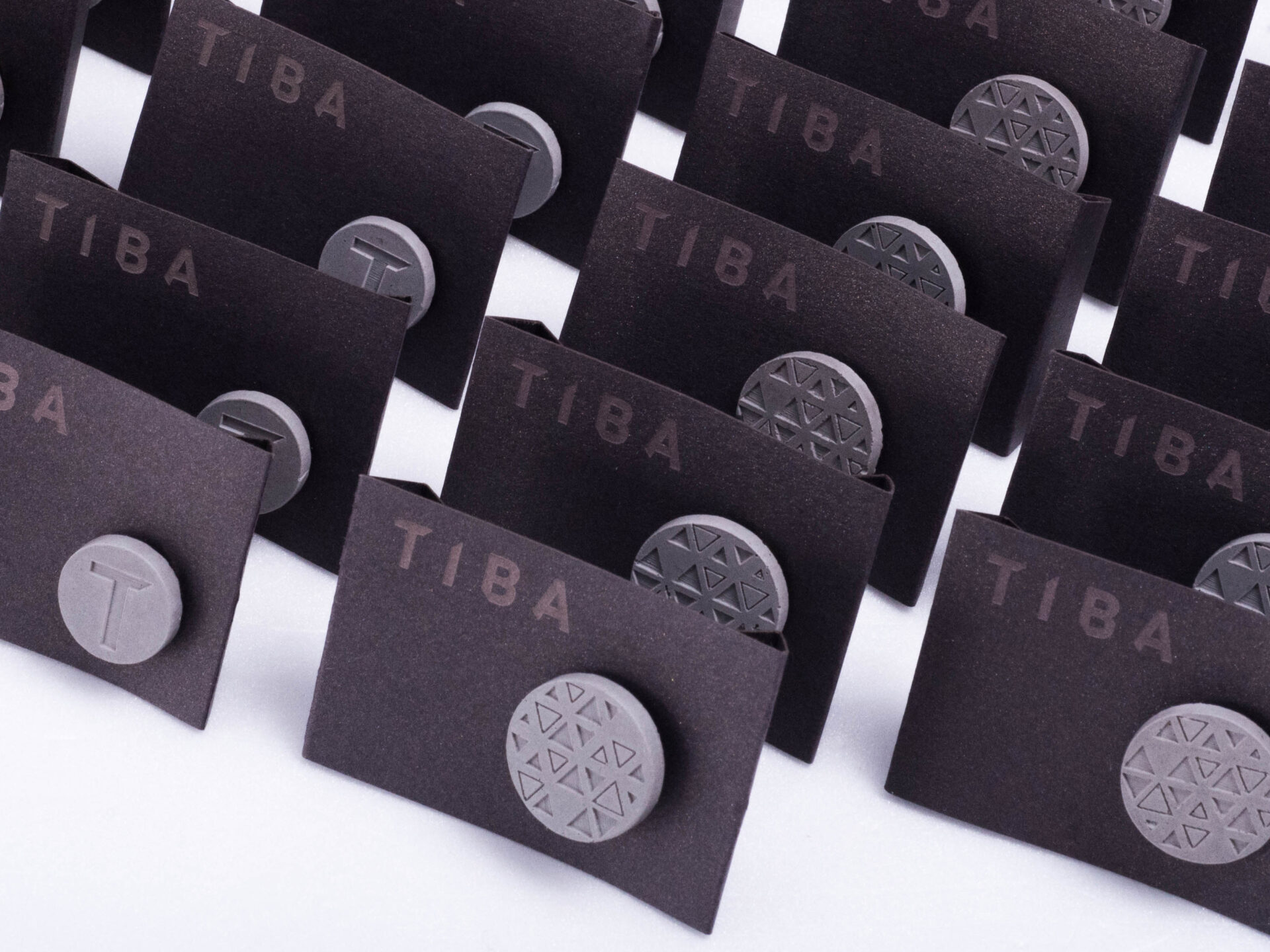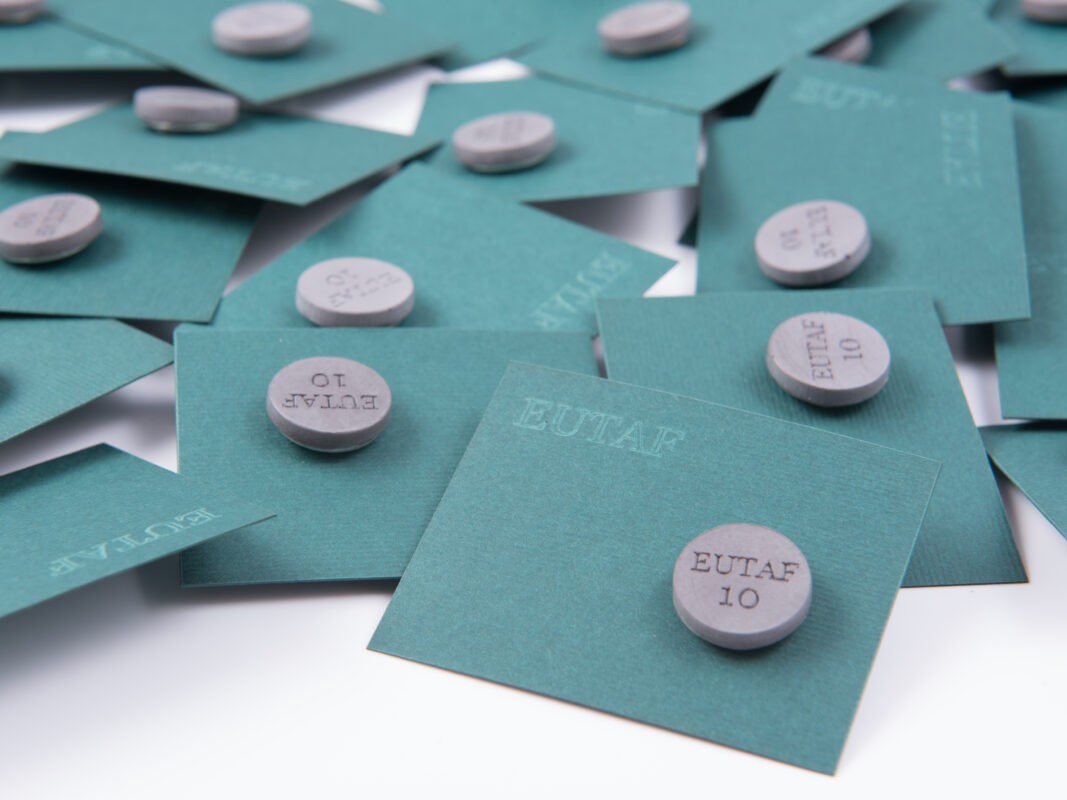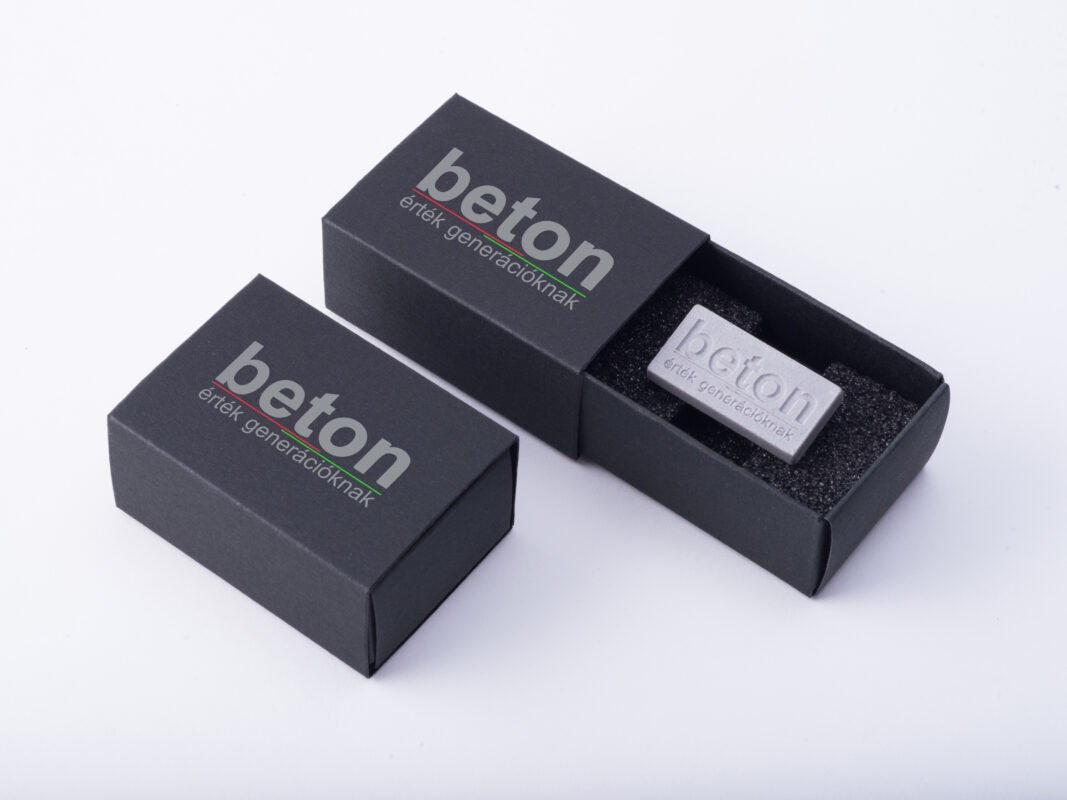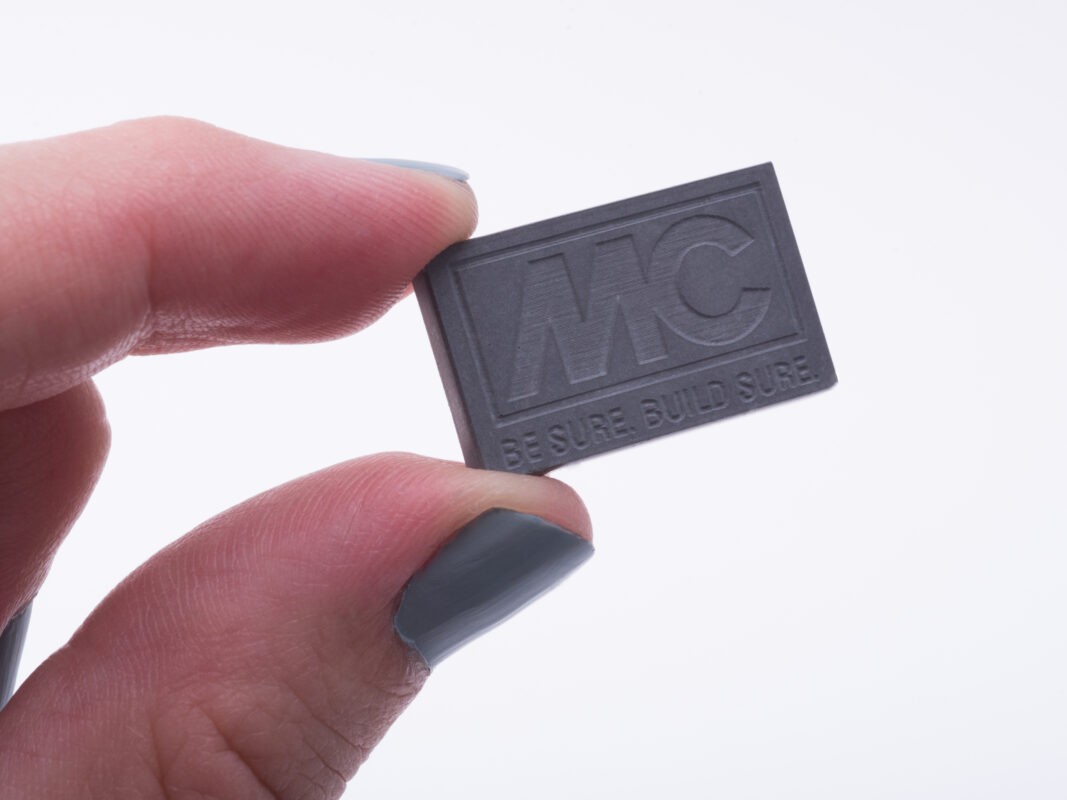 With their help, the person wearing them can show what their interests are, add to their personal style, and also communicate their accomplishments. Our goal is to create our pins accordingly, using concrete, a material that nobody would expect to see when looking at such an accessory. Our technology allows us to show even the tiniest details on the surfaces of the badges and you can choose between an outline of your logo or a saturated version, and also there is a way to use colours for the pattern.
For more information on our pins and badges, click here. To ask for an offer, please contact our designer, Boldog Anita at [email protected]. To browse our other concrete products, go to our webshop.