In the summer of 2017 Lábatlani Vasbeton Zrt., hungarian member of the RAIL.ONE group, contacted us with a special order. The company wanted to surprise one of the dear colleague, who retired after 30 years – for this they were looking for a unique, special gift, of course, from concrete.
So they found AB concrete design and we realized all their ideas.
The work perfectly exemplifies all the beauty of the unique designing: our client sought us with concrete ideas: they knew exactly what kind of form the want, where the logos and other graphic elements have to be places.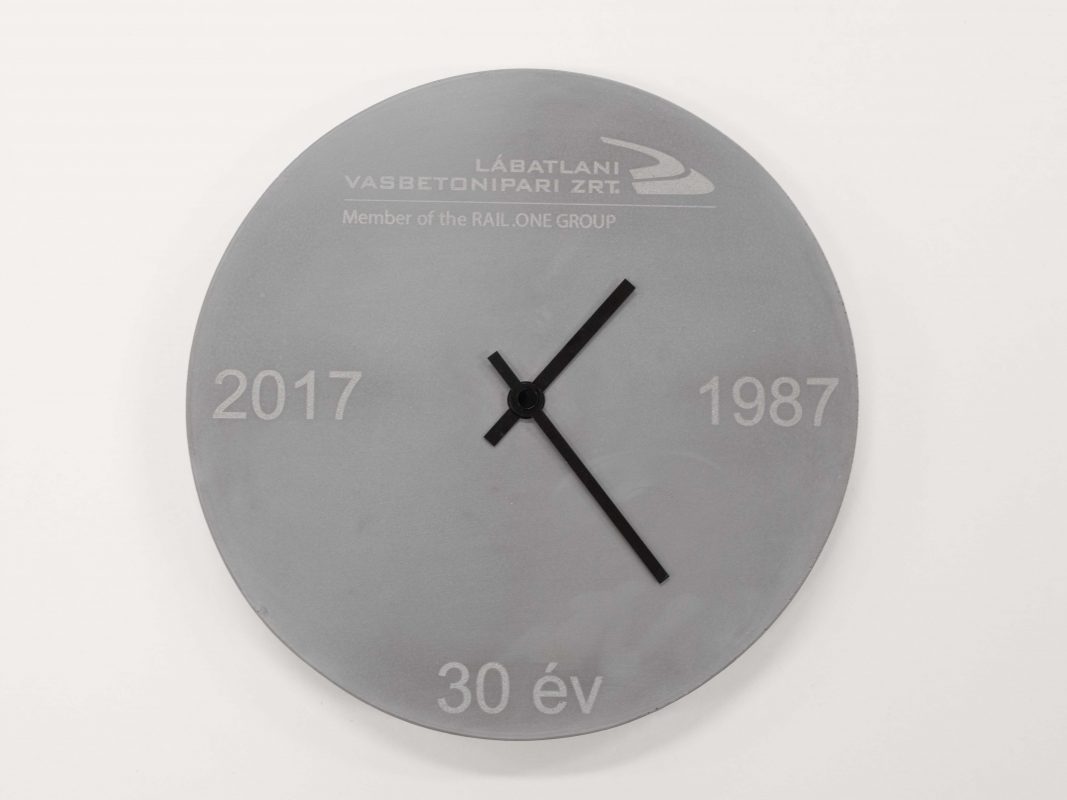 Anita Boldog, the founding designer of AB concrete design, used a self-developed labeling technique, in the highest possible quality. The packaging, to which we made a custom cardboard box in gray, was completely confided to us.
It was a great collaboration; our customer and we can really be proud of it. The new owner of the clock was also very pleased to receive it and immediately placed it into his house..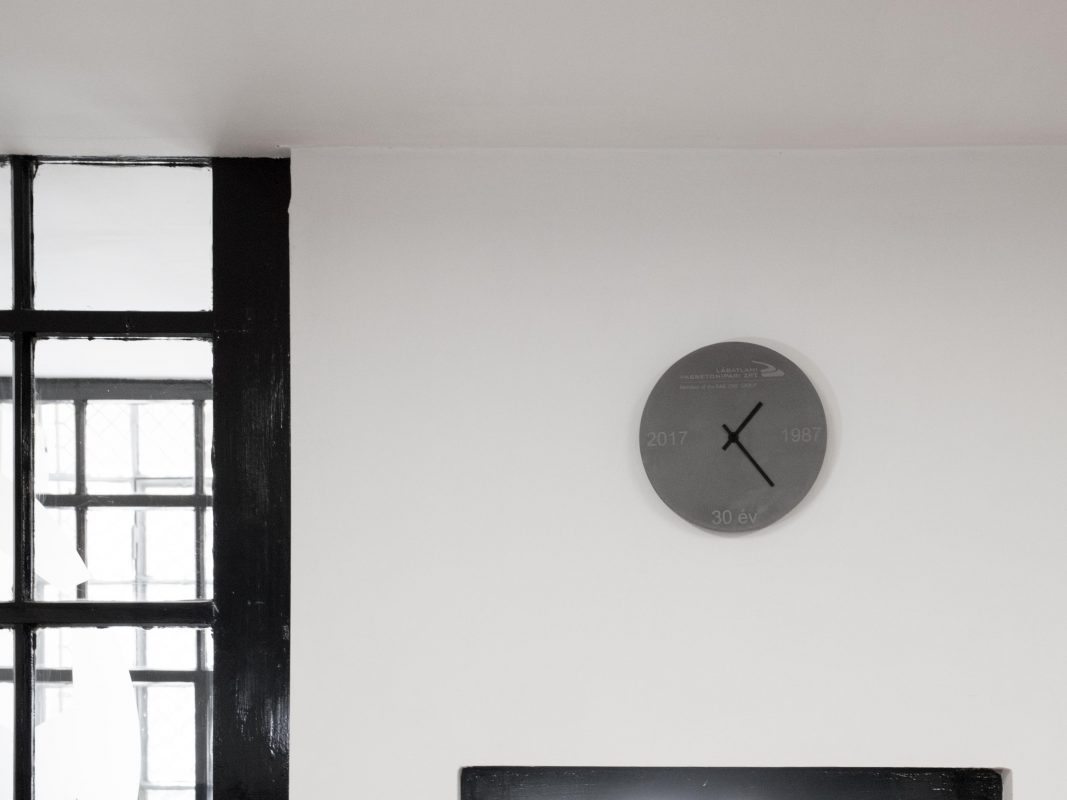 The clock is a new example of timeless, high-quality design, personality and functionality