Our favorite order last year was the MC-Bauchemie Christmas gift collection. We have a close cooperation with the company, as we use their high-quality raw materials for our products.
Christmas is always a thrilling and busy time for AB concrete design – it was also the case this time, because we had many special orders of business gifts by companies. The snow-white Christmas decorations were designed in collaboration with Eszter Muray graphic designer: among the popular figures of Christmas, the lamb was turned to a magnet, and Santa and the angel can go to Christmas trees.
The business gift set included zippered tops and notebooks – we created labels and bookmarks for them.
A great workflow resulted the favorite collection of last year: the gift box was designed individually together with our customer that were bonded with a cardboard tape. We especially liked the exciting location of the logo and the Christmas star on the packaging, which allowed us to cover the products in a true festive atmosphere. The 400 pieces of variable sets were a worthy closure of last year.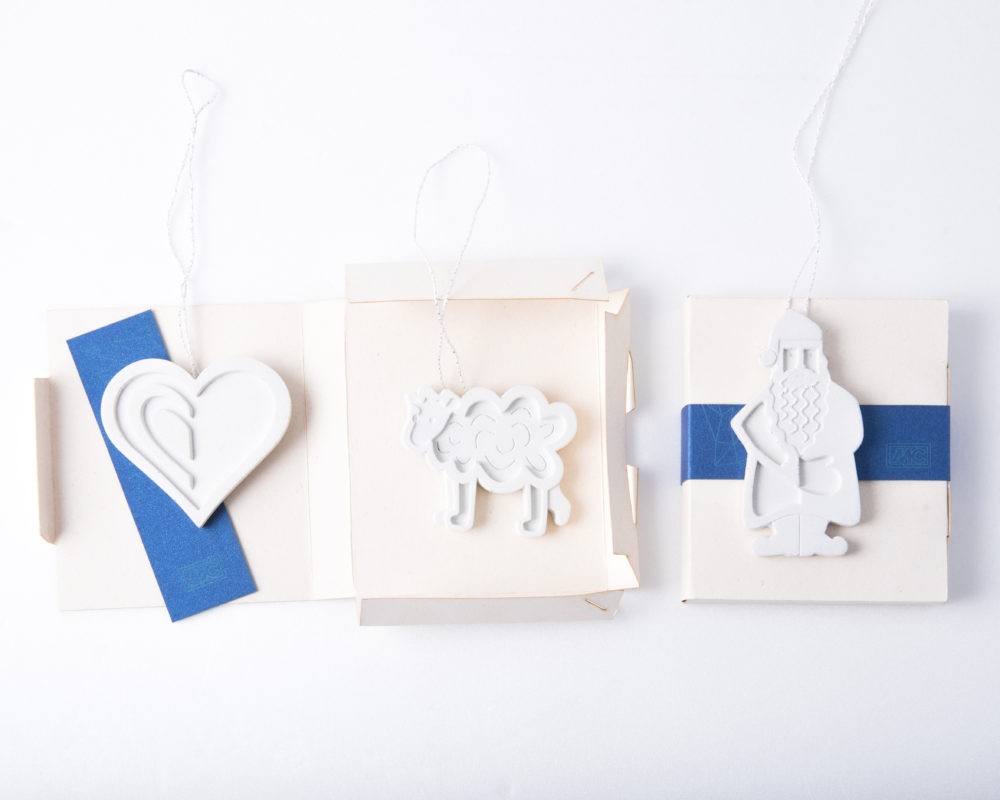 AB Concrete Design is Hungary's leading concrete design gift studio, founded by Anita Boldog in 2012. Our continuously expanding product range includes concrete jewelries, men's accessories, home decors and office equipment. For corporate customers, we provide concrete partner gifts and unique design solutions. If you want an offer, please contact us at [email protected]; if you are looking for our products, visit our webshop!