We created a collection of different products for one of our oldest clients, MC-Bauchemie. We have a longstanding relationship with the company, not only professionally, but personally, too, and their annual end-of-year orders are always a special occasion for AB Concrete Design.
The tiny gift boxes are made of metallic, shining cardboard. Each of them contains a different pair of candy colored BASIC terrazzo earring or BASIC terrazzo cufflinks.
In addition to them, terrazzo Cubo picture frames are part of the collection. They were made with exciting blue glass tiles and snow-white concrete. The blue-white colors evokes the corporate's visual identity, as does the logo on the cardboard tape that covers the acrylic sheets.
The terrazzo technology is in focus at the company lately, therefore it was obvious they choose these products from our product range. AB Concrete Design has been working with MC-Bauchemie's materials since the brand was established, so these products will not only be partner gifts for MC-Bauchemie but also a sample of their professional material.
Our biggest order so far has not been made specifically for the holiday season. Pieces of the unique gift collection will represent the company during the next year at various negotiations and meetings.
These unique corporate gifts are wrapped in exclusive, high quality glitter cardboard with engraved logo. The logo is interesting because it was designed by graphic artist Muray Eszter to celebrate the 25th anniversary of the Hungarian representation of the company. She also created the graphics for AB Concrete Design. In addition to the collection we designed and produced, this logo will be included on all corporate gifts of MC-Bauchemie.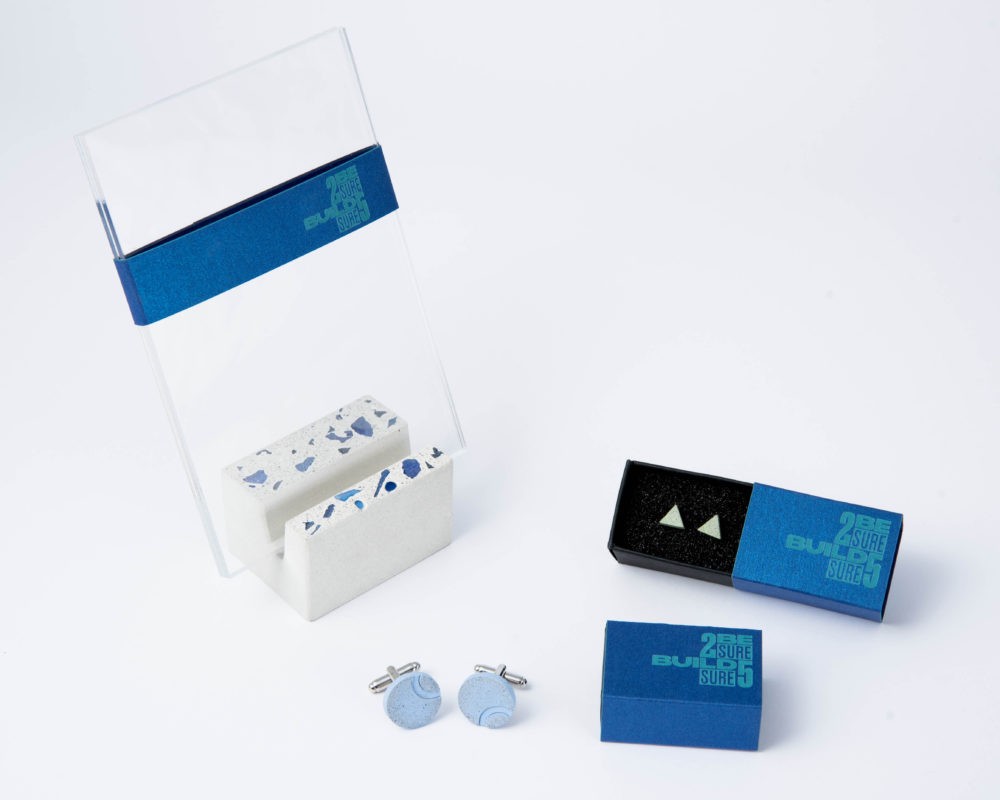 AB Concrete Design & Gifts is Hungary's leading design concrete studio, founded in 2012 by Anita Boldog. There are many years of experience, experimentation and research behind us, which is still part of our everyday lives. This strong professional background ensures the manufacture of high quality design products.
The ARCHICON collection was born in 2016, during the scholarship time of our founder designer at László Moholy-Nagy Design Grant in which she studied business partner gift culture. For corporate customers, we provide concrete partner gifts and unique design solutions. With our professional technology reproduces even the finest lines. We can display any logo, graphic or inscription with maximum accuracy and aesthetics on concrete or packaging, too. Thanks to our production background, we can easily fulfill orders up to hundreds of pieces. Our customer base includes not only construction companies and architectural firms, but also public institutions, organizations, universities and event management companies.
You can find the complete corporate gift product range here. If you would like to receive a price offer, please contact the designer directly at [email protected] or visit our webshop for more products!
see the full range of our corporate gift product line!