Our outstanding partner, MC-Bauchemie, has chosen Christmas gift for their partners AB concrete design's pendrive. We work with the high quality ingredients and additives of the company for many years, so the products are not only gift but also product sample.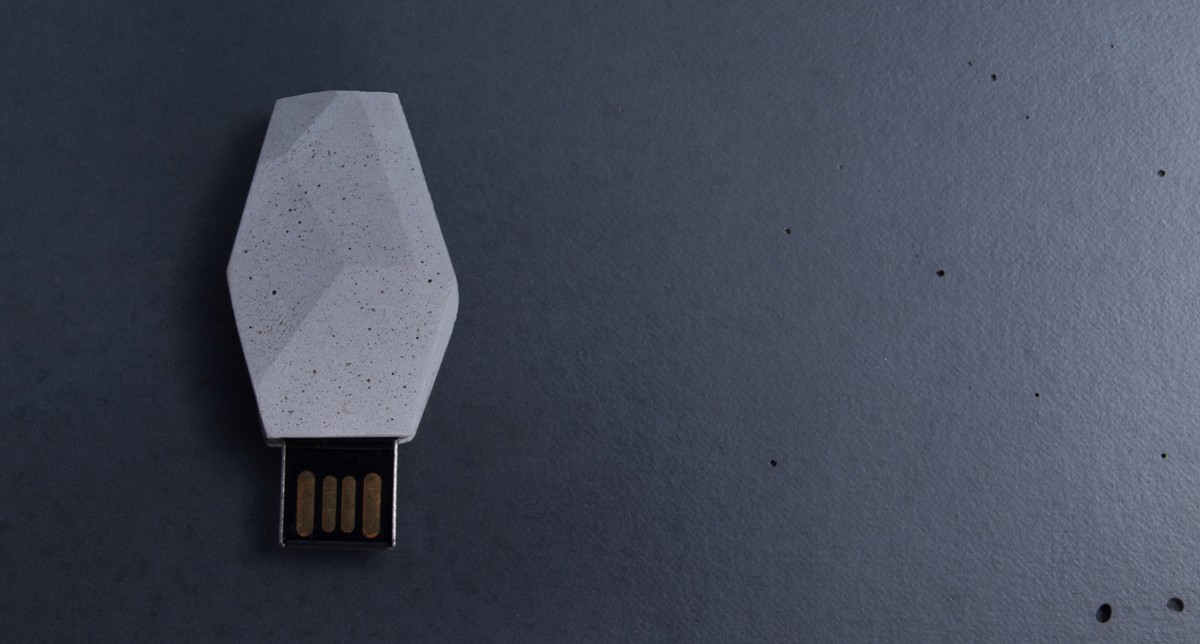 During the several month-long development and planning, the low-poly form – specifically designed for the brand – was born. The brand was very fond of our previous GEO jewelry collection, so it provided the base for design. Their only request was to design a pendrive in one piece without a cap. That's how it was made, fitted to an existing metal device, a two-piece concrete cover. Thanks to its size, the device fits any laptop.
The pendrive was received in a tiny box of boxing fetters. The blue color and the delicate, plastic logo match the customer's visual identity, and the pattern evokes the shape of the product.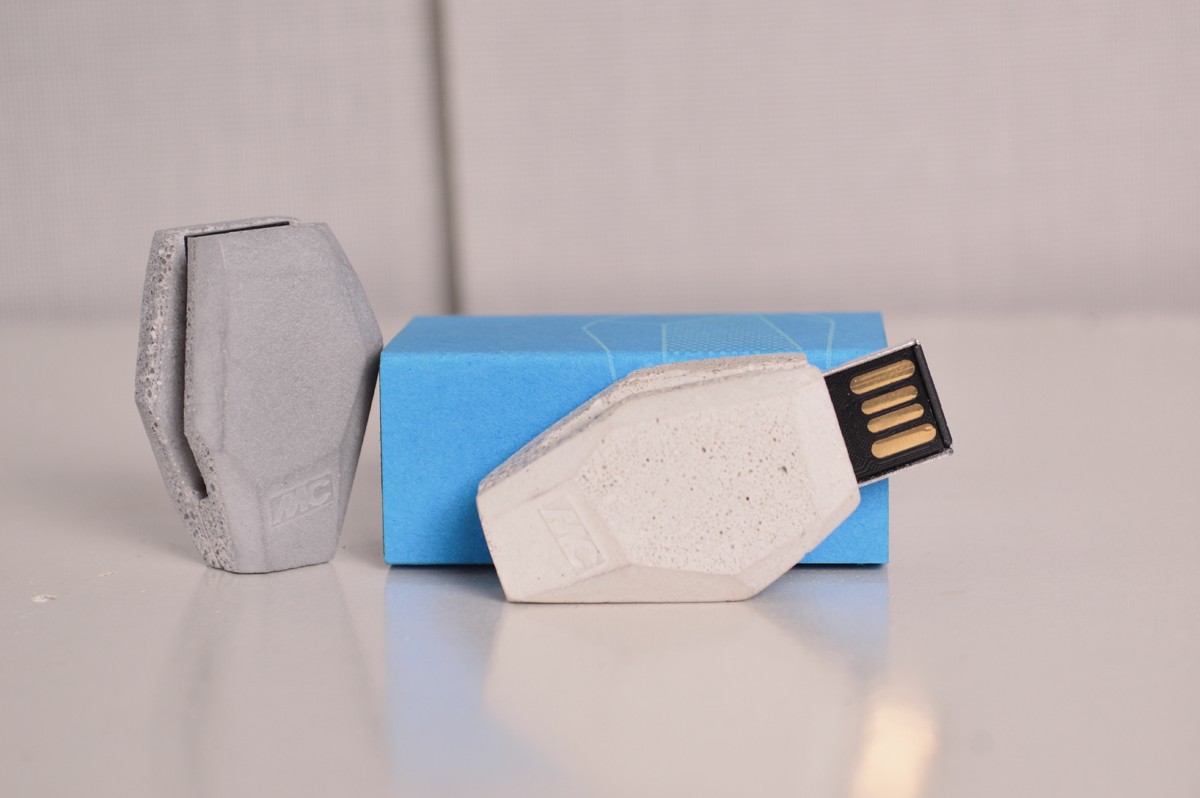 The packaging was also designed by Eszter Muray graphic designer, GRAVUS was involved in the production.