The Faculty of Civil Engineering at the Budapest University of Technology and Economics have asked AB concrete design to design a unique gift for 90th birthday of two highly respected professors – Dr. Géza Tassi and Dr. Árpád Orosz.
Each unique order is a great opportunity to put ourselves into real design tasks, but this work – as both professors are experts of the reinforced concrete structures and have teached the topic at the university – was particularly close to us. We co-worked with Marianna Balázs designer: we designed together the re-bound copies of the textbooks edited by the celebrated professors.
On the cover of the leather-bound books, there are two finely-tuned, feather-thin sheets: one with the book's editorial and title, and the other one with a typical illustration from the book.
Our customer invited us as designers for the celebration ceremony, where we had a chance to meet in person with the professors. This project was one of our favorite projects, thus we could get direct feedback from the recipient.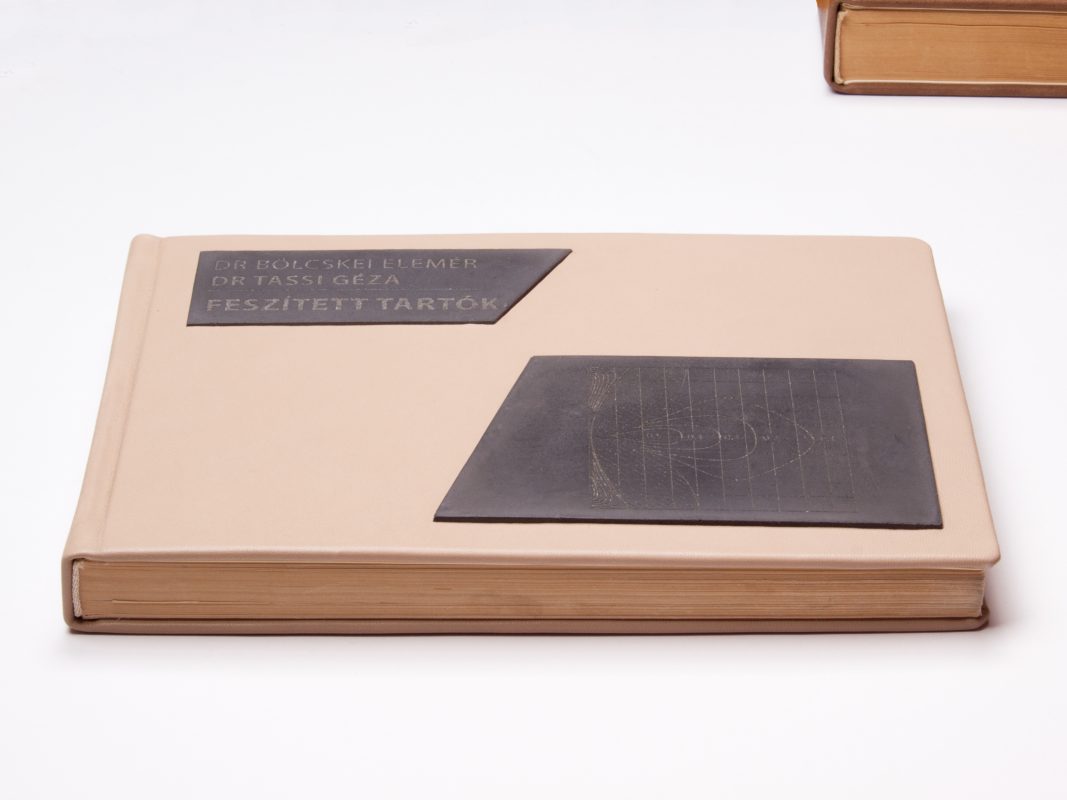 AB Concrete Design & Gifts
is Hungary's leading design concrete studio, founded in 2012 by Anita Boldog. Many years of experience, experimentation and research are behind us, and still being part of our everyday lives. This strong professional background ensures the manufacture of high quality design gifts and products.
ARCHICON collection - The brief story..
The ARCHICON corporate gift collection was born in 2016, during the scholarship time of our founder designer at László Moholy-Nagy Design Grant in which she studied business partner gift culture. For corporate customers, we provide
concrete partner gifts
and unique design solutions. With our professional technology reproduces even the finest lines. We can display any logo, graphic or inscription with maximum accuracy and aesthetics on concrete or packaging, too. Thanks to our production background, we can easily fulfill orders up to hundreds of pieces. Our customer base includes not only construction companies and architectural firms, but also public institutions, organizations, universities and event management companies.
You can
find the complete coporate gift product range here
. For a custom price offer, please contact the designer directly at
[email protected]
. Also worth to visit our
webshop
for many more colorful concrete gifts and products!
see the full range of our corporate gift product line!