The Directorate General for Audit of European Funds (DGAEF / EUTAF) celebrated the 10 years anniversary of their colleagues with unique, Hungarian design concrete pins and pen holders.
We have produced 60 badges and 60 ARCHICON pen holders, in close cooperation and in constant consultation with the management of the organization. We designed the pins, with a font embedded in the concrete to match the visual image of the organization. The green color of the cardboard cards was chosen by the customer, and the engraved thank you text was added to the back of it.
The gift box of the ARCHICON table pen holders are also green, as well as in the acrylic sheets. The inscriptions were placed on the acrylic surface and on the box, too.
"The products are beautiful, stylish, restrained," said dr. Balázs Dencső Director General about the order.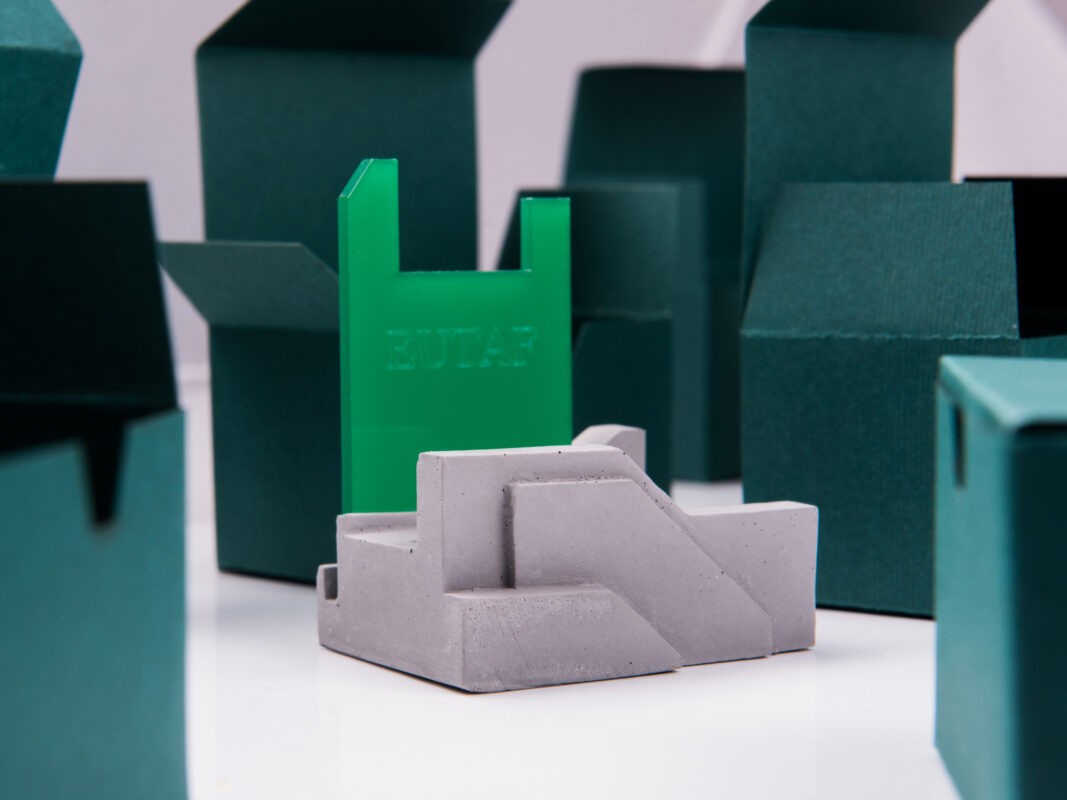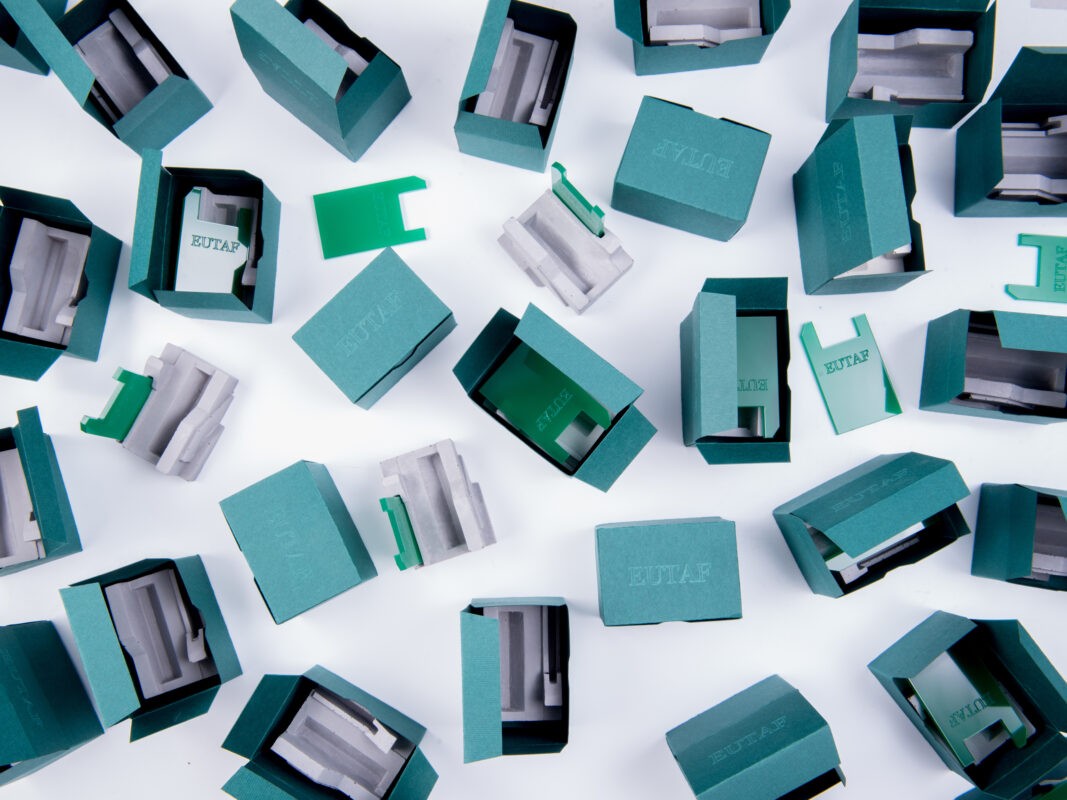 Custom designed concrete corporate gifts 
Our design objects, which are both developed and produced by us - besides their unique design value - are conversation starters and are very memorable. We are convinced that a promotional gift has to be original, and of a high standard, radiating professionalism and faithfully representing the company.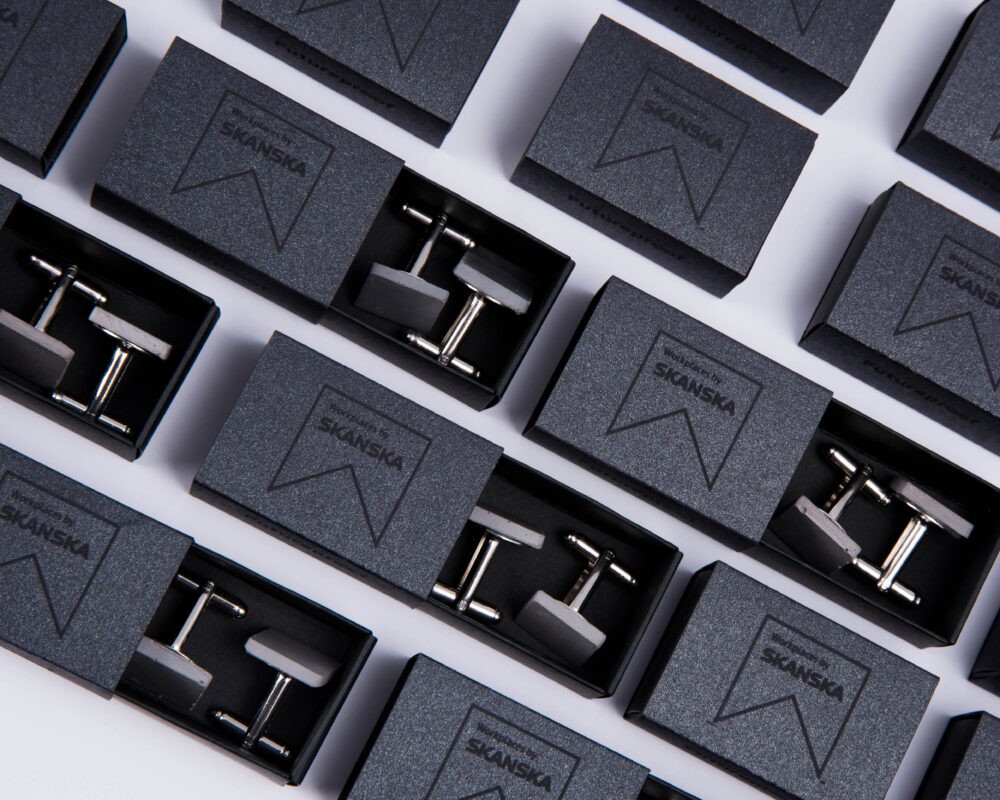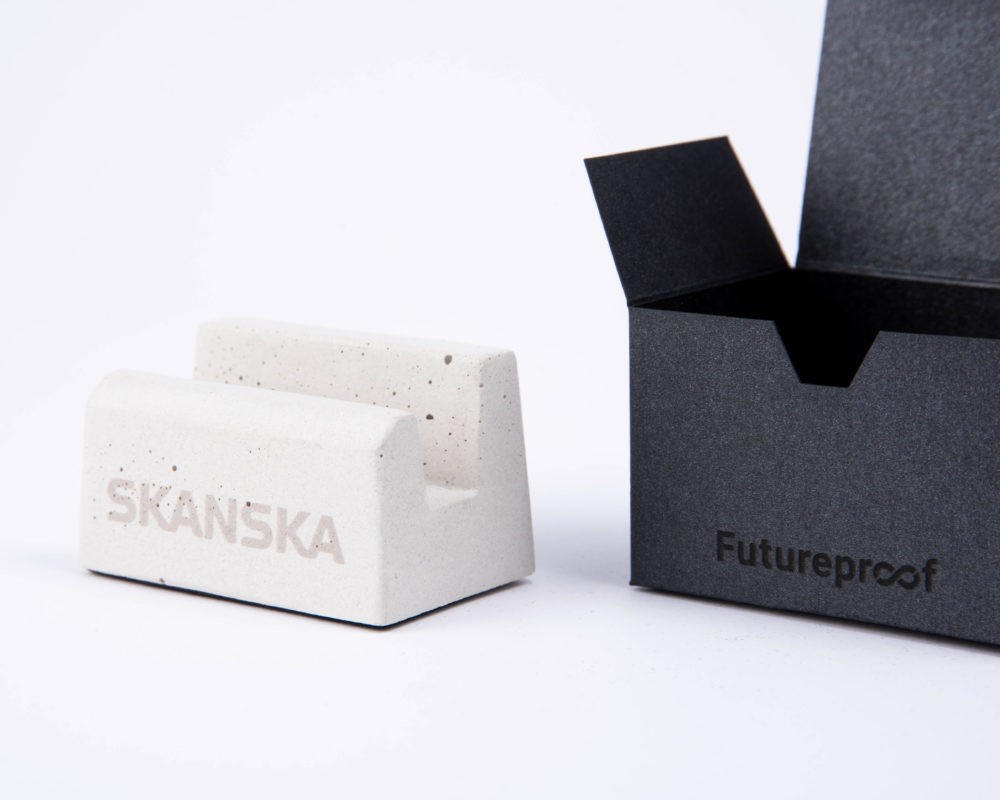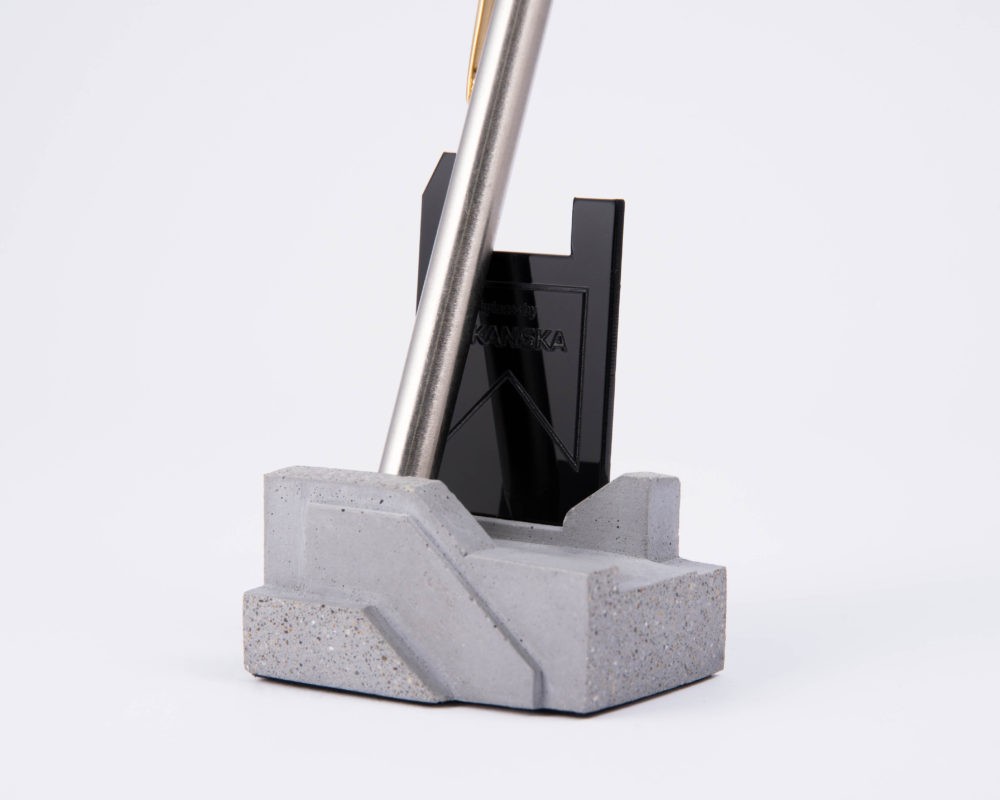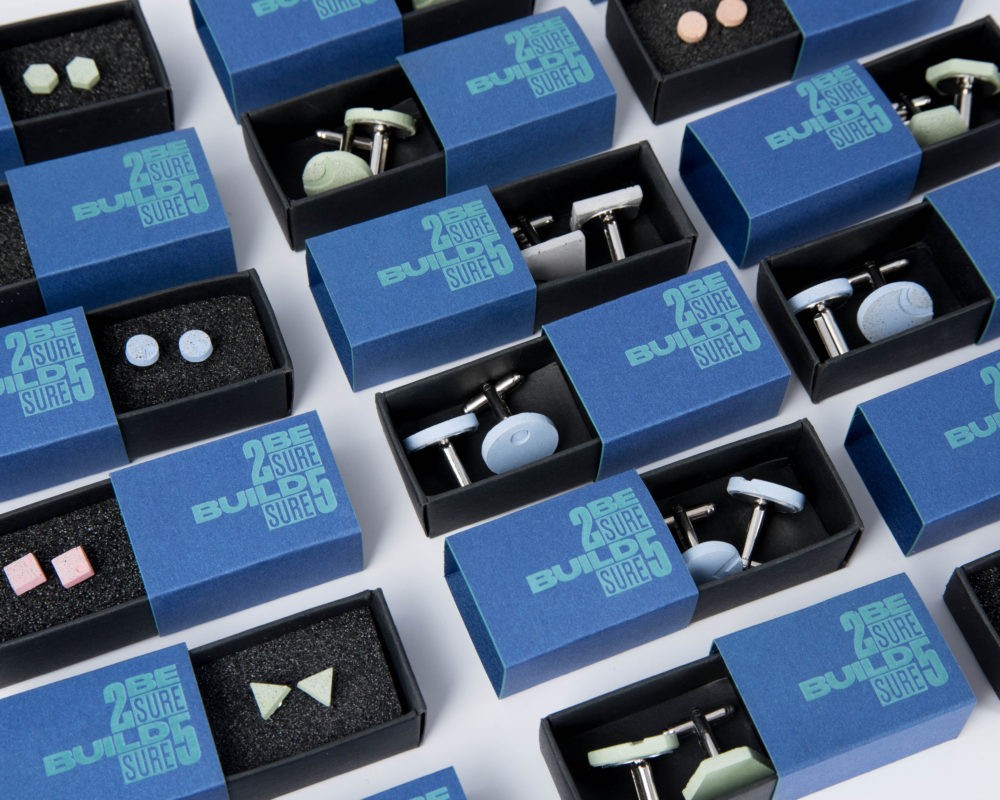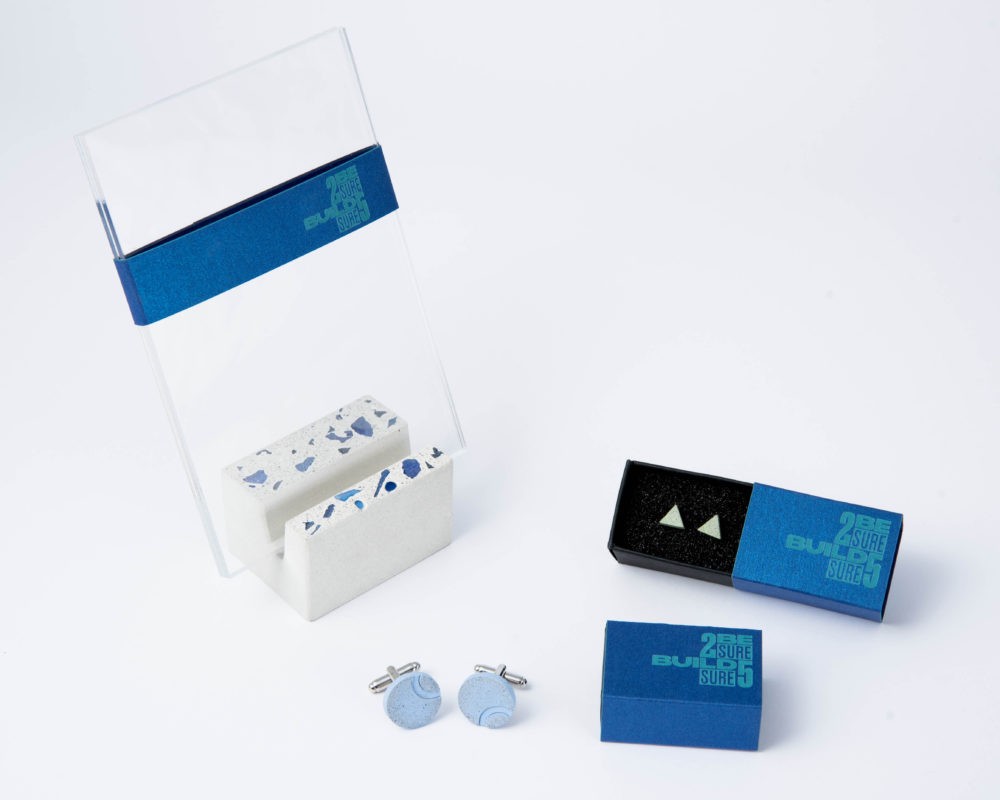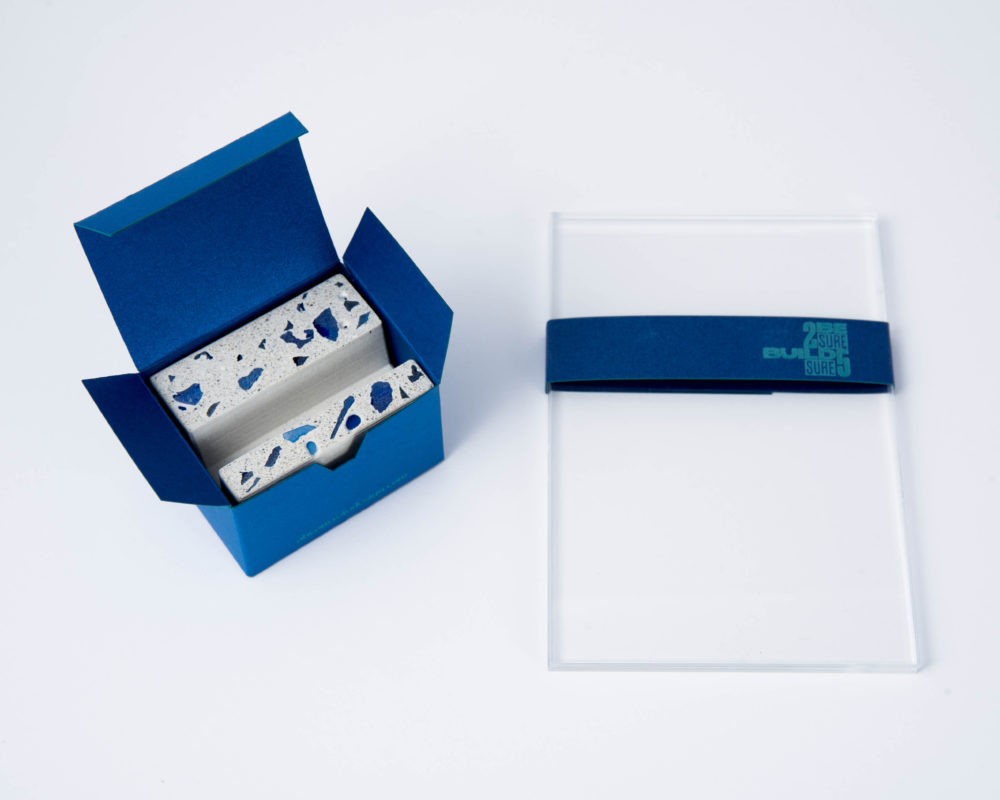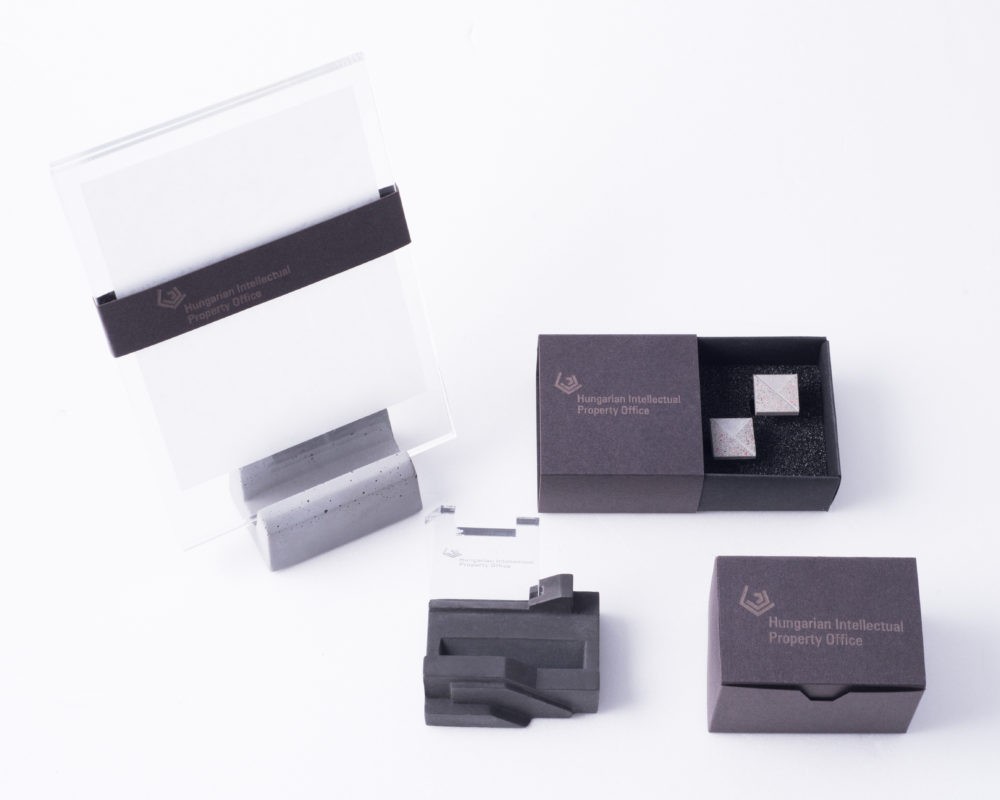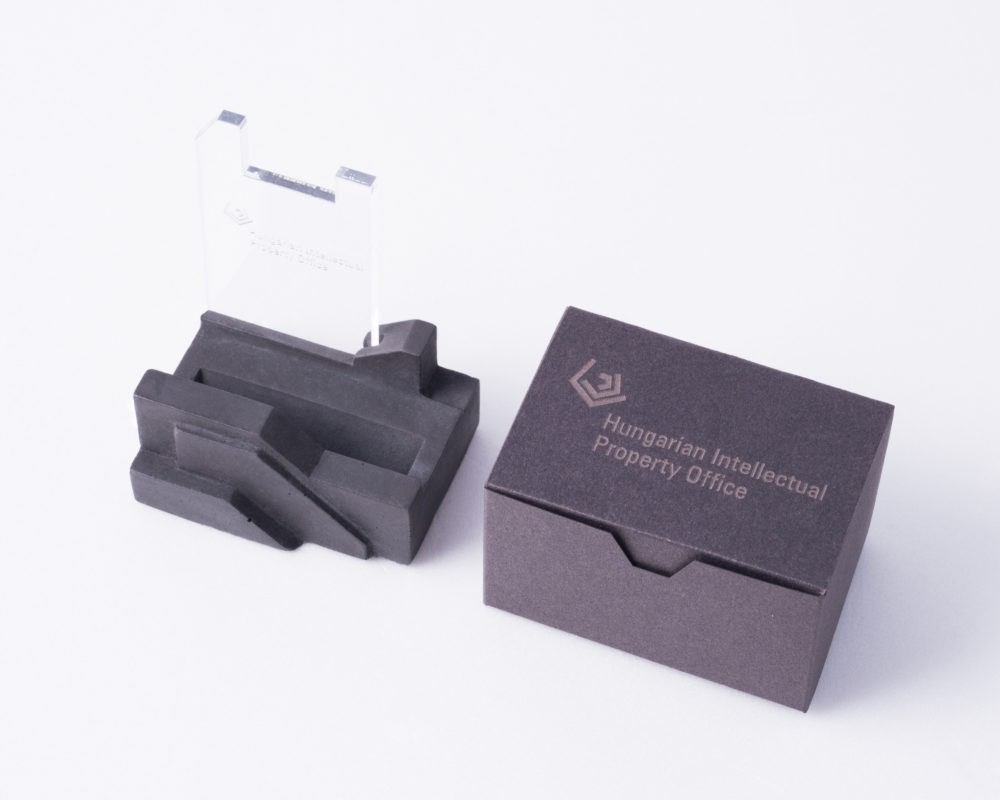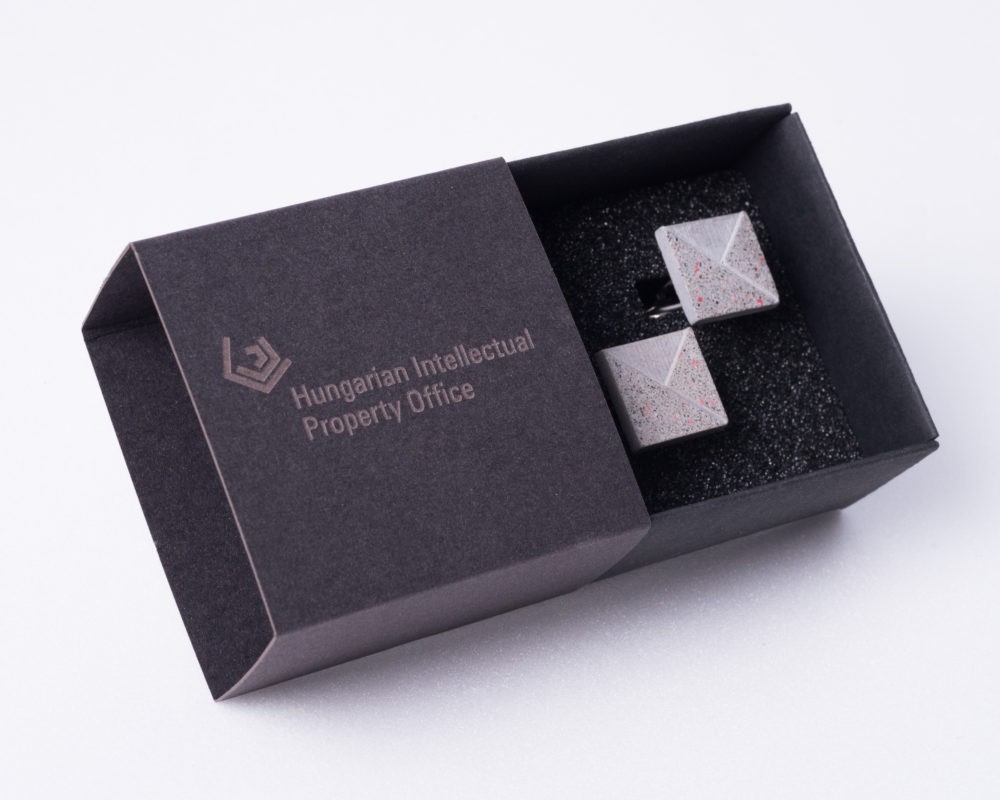 Choosing to use concrete as the material for them can be an easy choice for construction companies, architecture firms, or any design-related company, yet this special and unexpected material, combined with original designs will bring on a great amount of added value for everyone who decides to order from us.
You can read more about concrete corporate gifts and order placements here.