London based Revo | Retail. Property. Community. has become a recurring customer of AB Concrete Design in recent years. At the end of each year they present the company's president with a special unique gift – what else could it be than a concrete trophy!
The orders of the past years reflect both the activities of the retail property company and community the design approach of AB Concrete Design. We do the same thing every year, and yet we plan a new one.
The basic design element is a 10×10 centimeter concrete cube, which has a circular hollow on the top. However, every year we adjust colors and technologies to the latest trends. An anthracite cube with a hemispherical hollow on top of it and a blue-white-pink candy-colored concrete cube have already been made. Later, the hollow was given a new, narrowing shape, this time made of snow-white concrete. And this year, we used the most popular technique of the recent period on the corporate gift: we used the terrazzo technique with bright blue glass tiles.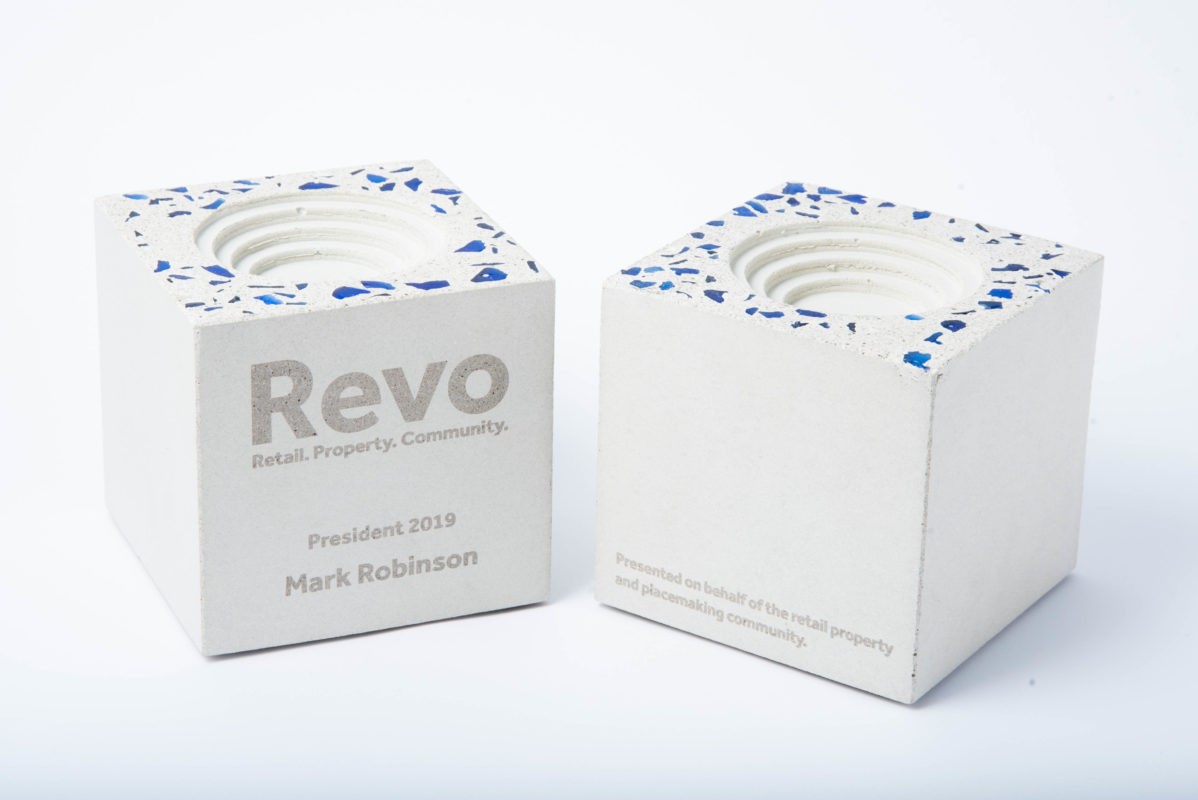 The unique corporate gift is presented each year at a company' year closing event where employees and executives jointly evaluate the results of the year. We look forward to being a part of this business with our unique concrete objects for a long time to come!