Exhibitors and visitors alike were satisfied upon the closure of the 36th Construma on Sunday. The greatest home making and construction industry assortment of exhibitions of the Central Eastern European region attracted even more visitors than last year, with nearly 60 thousand guests attending the exhibition at the Hungexpo Budapest Fair Center. The first construction industry job fair was highly successful, which was Hungexpo's way of reacting to one of the greatest problems of the industry.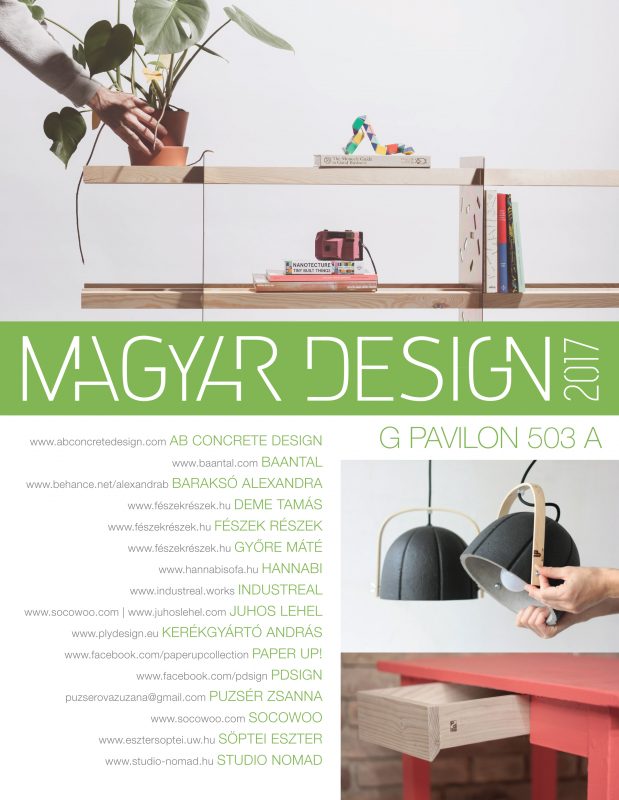 HUNGARIAN DESIGN booth
One of the most dynamically developing elements of the exhibition is OTTHONDesign (HOMEDesign), the highlighted forum of interior design. The HUNGARIAN DESIGN booth was yet again a great hit amongst visitors, featuring the works of young Hungarian designers.
This year's exhibitors: AB CONCRETE DESIGN, BAANTAL, BARAKSÓ ALEXANDRA, DEME TAMÁS, FÉSZEK RÉSZEK, GYŐRE MÁTÉ, HANNABI, INDUSTREAL, JUHOS LEHEL, KERÉKGYÁRTÓ ANDRÁS, PAPER UP!, PDSIGN, PUZSÉR ZSANNA, SOCOWOO, SÖPTEI ESZTER, STUDIO NOMAD.
The AB concrete design was present with CONCRETEDICTION shelf and hanger, CUBO picture holders, BLUB tealight holders and outdoor plant holder. Clearly, the soft shelf and hanger was the audience's favorite, everyone was delighted and excited to discover that they were actually made of solid concrete.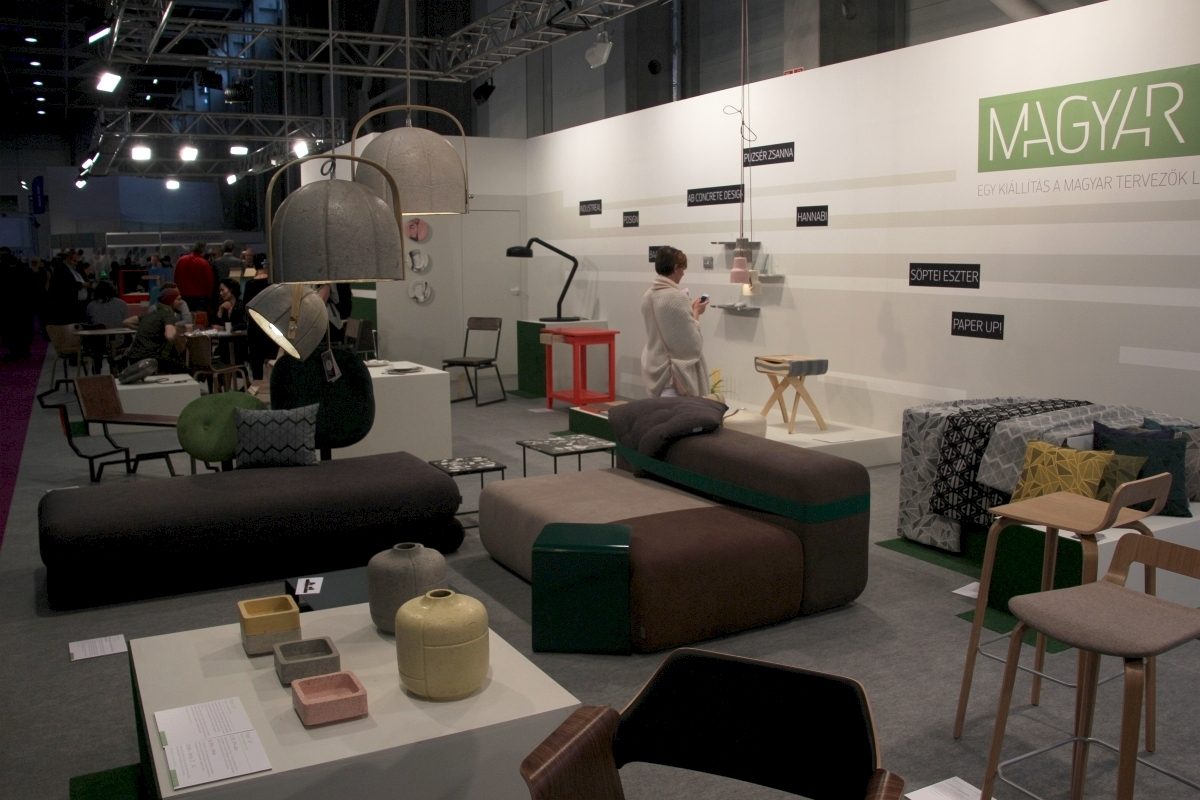 We have worked with many of the exhibitors of this year's MAGYAR DESIGN pavilion. We designed  a metal framed of a coffee table's table top with Hannabi, for the auction of Autistic Art Foundation.
We developed the boxes of our cufflinks together with the Fészek Részek, but we also worked with the founder Bergovecz László as an external consultant for Zsanna Puzsér's diploma work.