We have many, many projects behind us, as we have not been idle this year either. It is always a pleasure to create something new, and now we would like to tell you a little about the awards made for Intermedia Sales, as well as present the final result.
The award was founded by a sales house dealing with digital display advertising called Indamedia Sales. They have been on the market for 23 years: they offer their customers unique, diverse and well-segmented advertising solutions. They pay a lot of attention to the continuous development of the product portfolio, as well as to entering the market with forward-looking, innovative solutions.
This year, Indamedia Sales launched the Display First Award, with which they want to reward the most creative and unique display advertising campaigns they run.
For us, it is always a pleasure when our new customers come to us through a recommendation, which happened this time as well: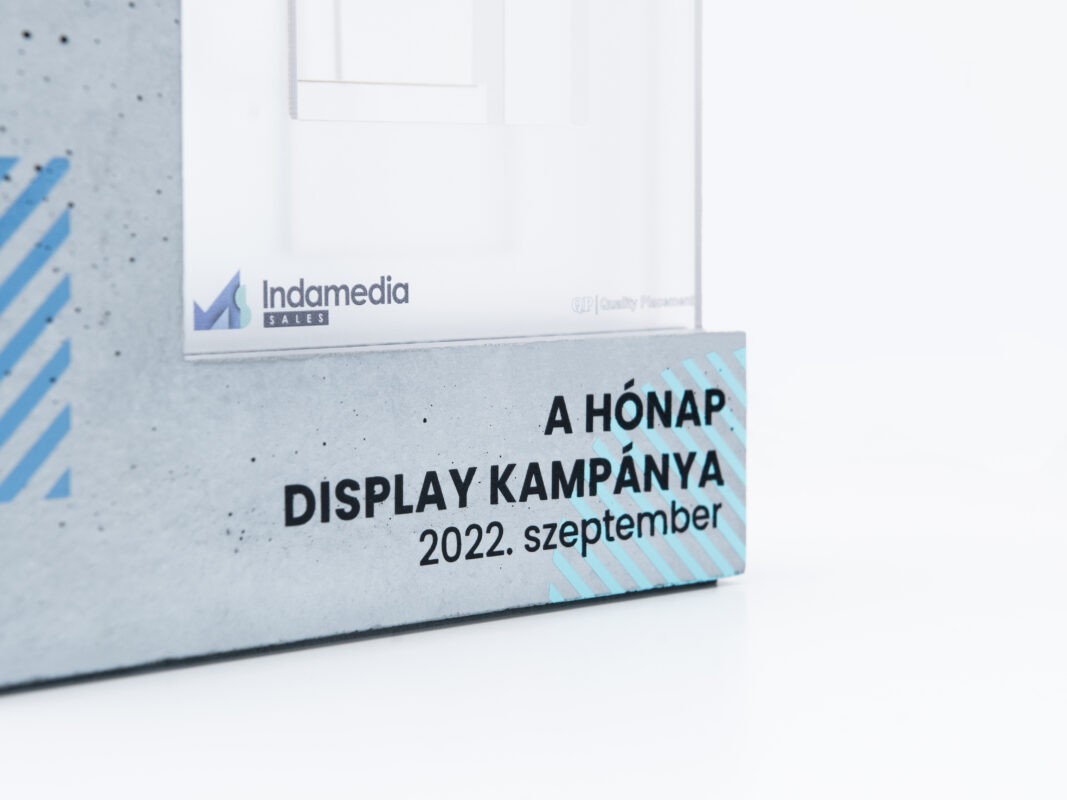 "We came to AB Concrete Design through a recommendation, a colleague of ours drew our attention to them. After seeing their previous work and projects, we knew right away that we had found the team we wanted to work with. We wanted to break away from templates and usual solutions when designing the Display First Award, which was launched this year, and AB Concrete Design's portfolio was very convincing, we knew they could realize our ideas."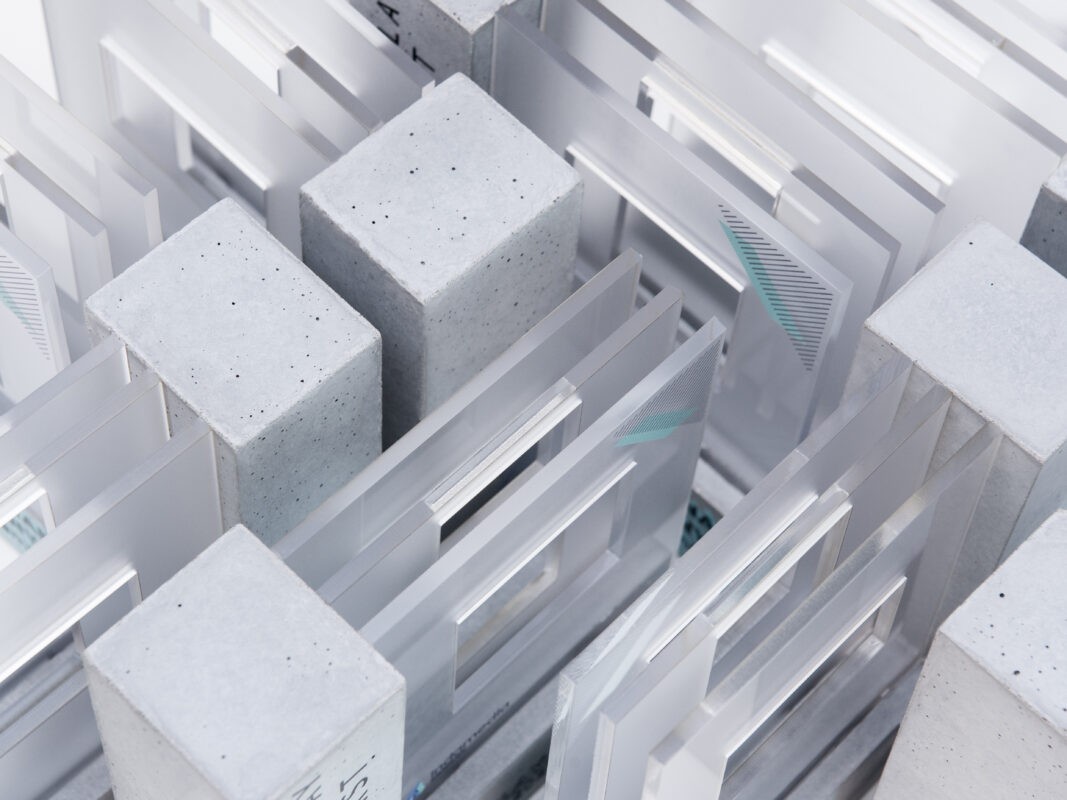 According to its basic concept, the award would consist of existing advertising surfaces and banner spaces that are available and can be purchased from the company's portfolio. The period of ideation and planning was exciting: from the first round of sketches, the client liked the regular square designs the most, so we continued on this line with the graphic phase of the design.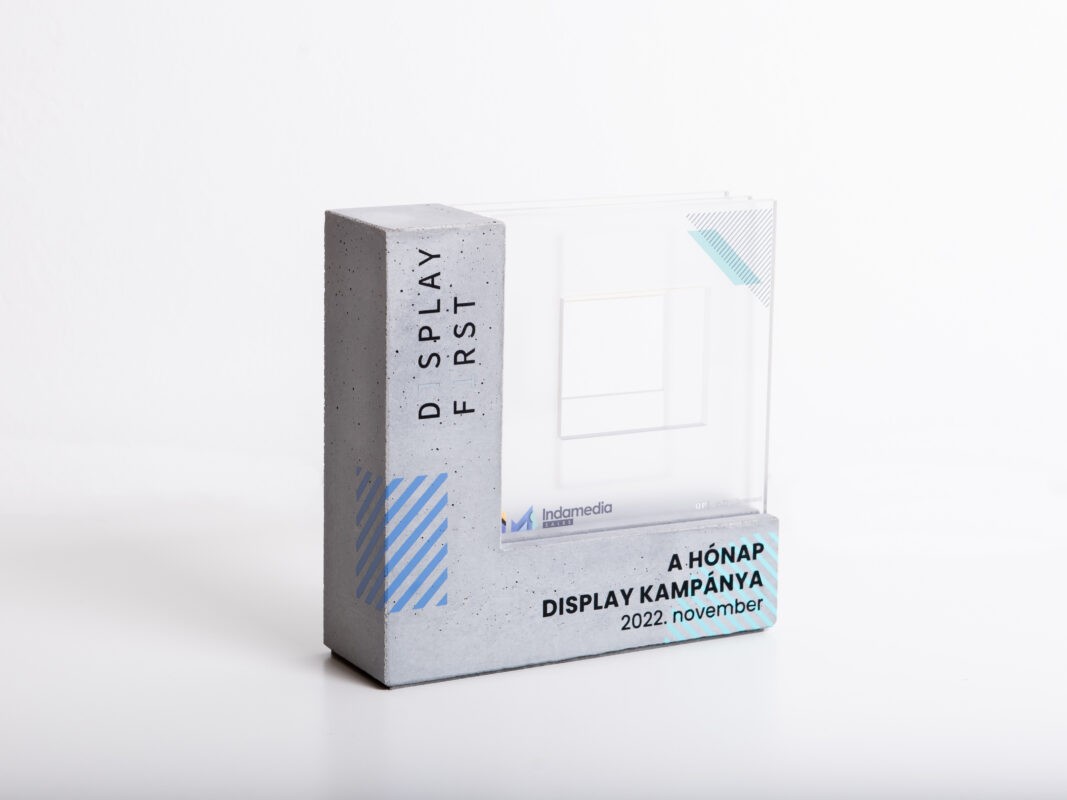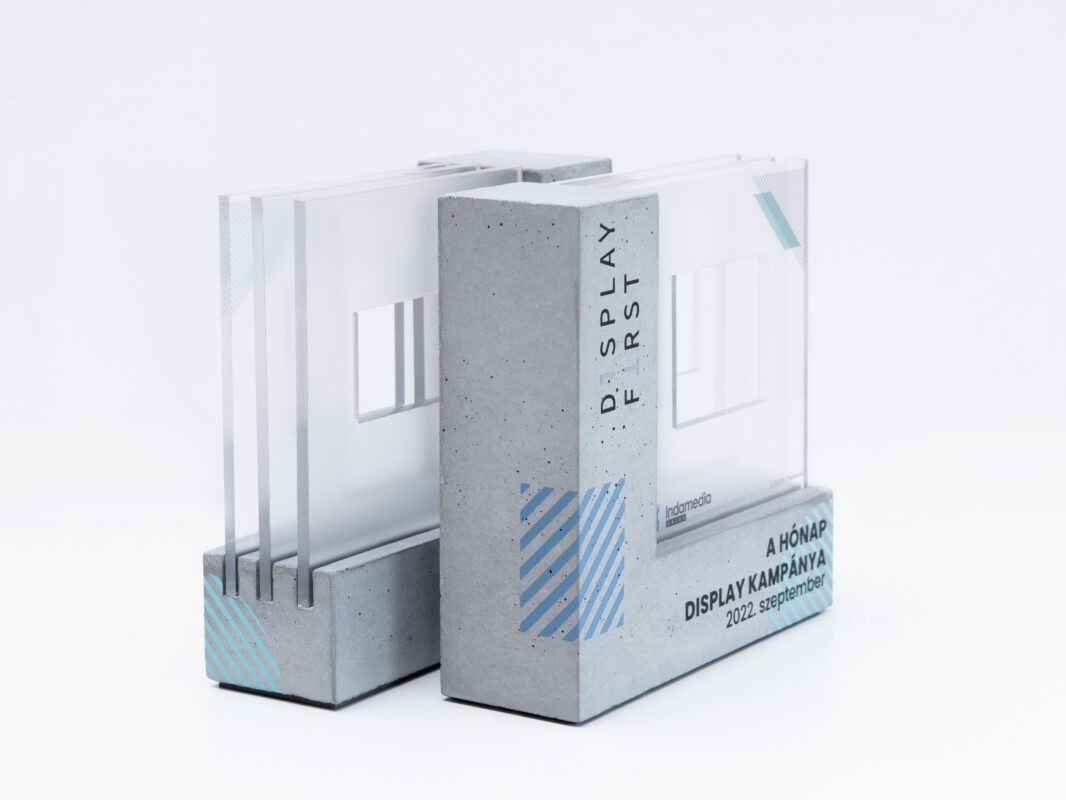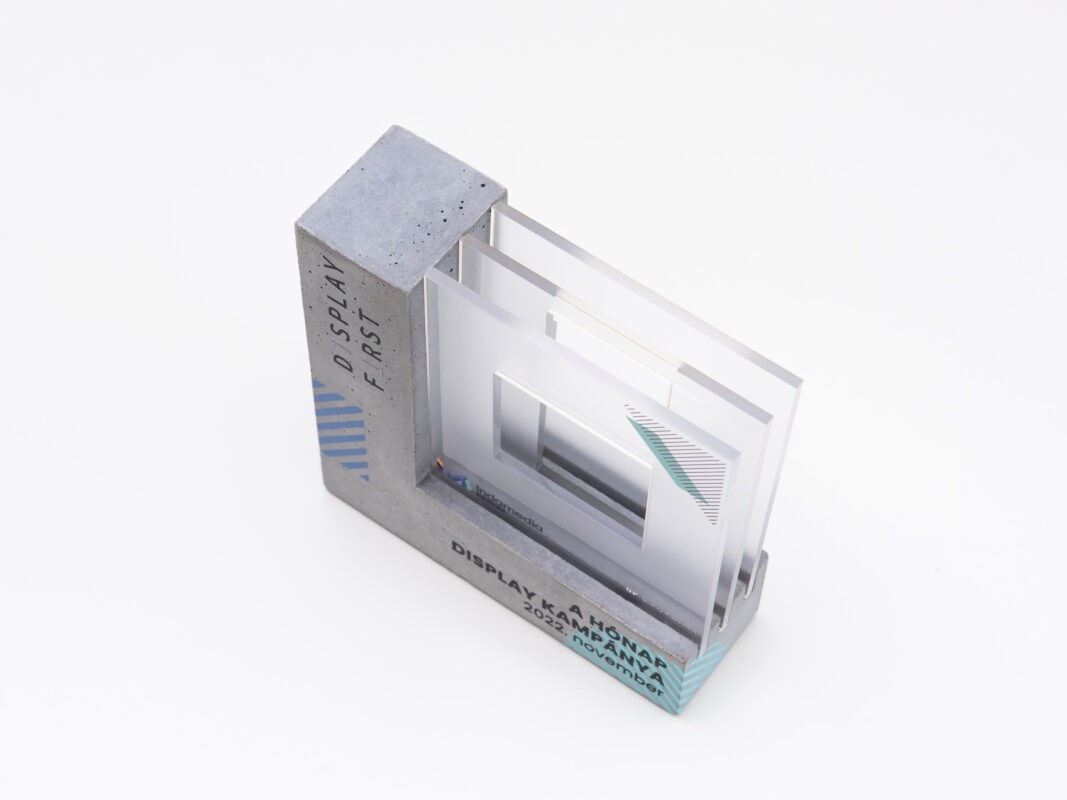 We displayed the three different format advertising surfaces with a very exciting solution, on acrylic elements. From the center of the uniformly shaped satin sheets, we cut out squares with the appropriate proportions for the advertising surfaces, so they appear negatively, indicating that the company sells these surfaces and that the partner companies are responsible for filling them with content. This adds a little playfulness to the appearance of the awards. In addition to the logos and inscriptions, we also used the colorful graphic elements from the Indamedia Sales image manual, both on concrete and acrylic surfaces.
We feel that a completely unique formal solution could have been created with concrete objects. Thank you for the invitation and the complex design task – we are also satisfied with the final result, it was a pleasure to create.
"Professional attitude and maximum attention accompanied our cooperation, which went smoothly. The end result is a sophisticated, unique designer creation that reflects our original ideas one hundred percent."
– Thank you for the kind words from our customer.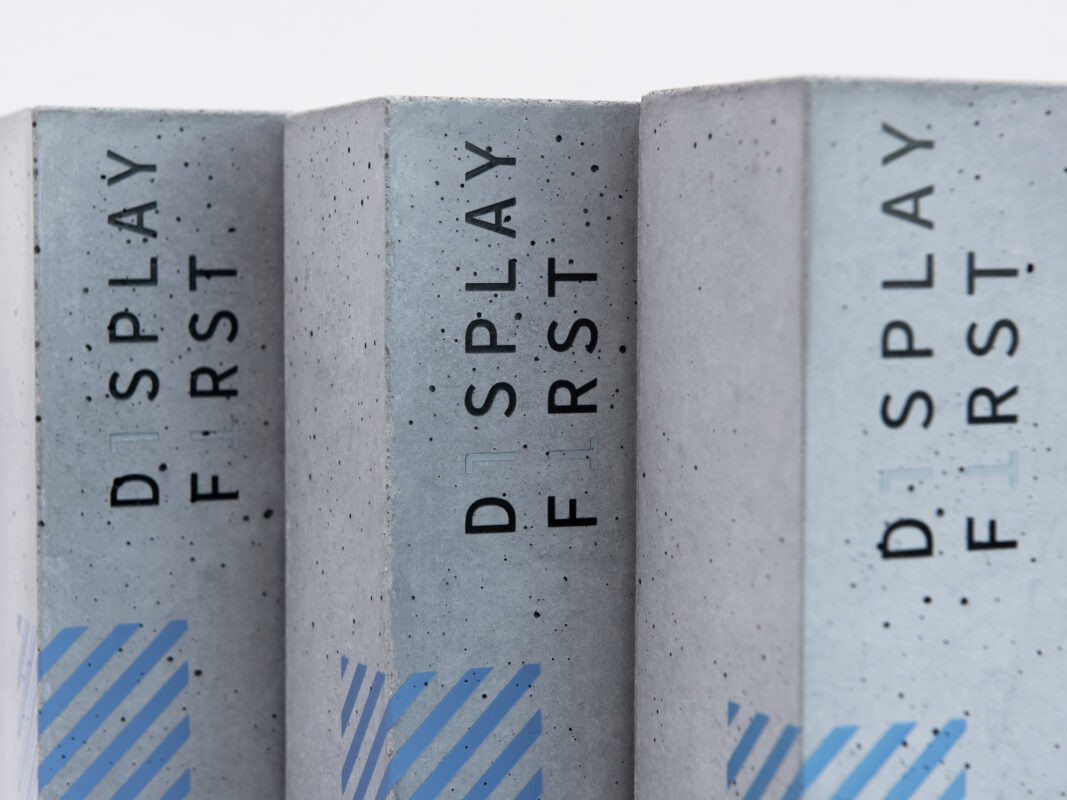 What occasion can I order a designer trophy for?
It could be professional or sporting competitions, corporate celebrations, a souvenir of the completion of a successful project, a gift from staff to recognize a distinguished anniversary or outstanding achievement, or a leadership gift.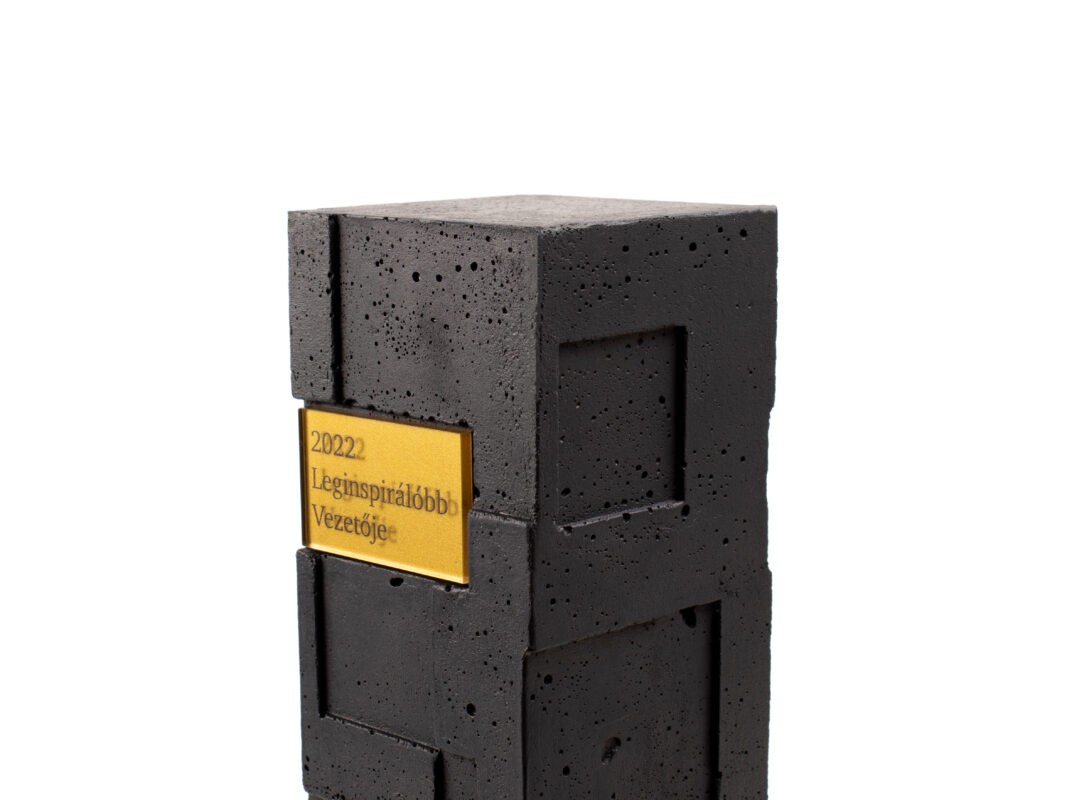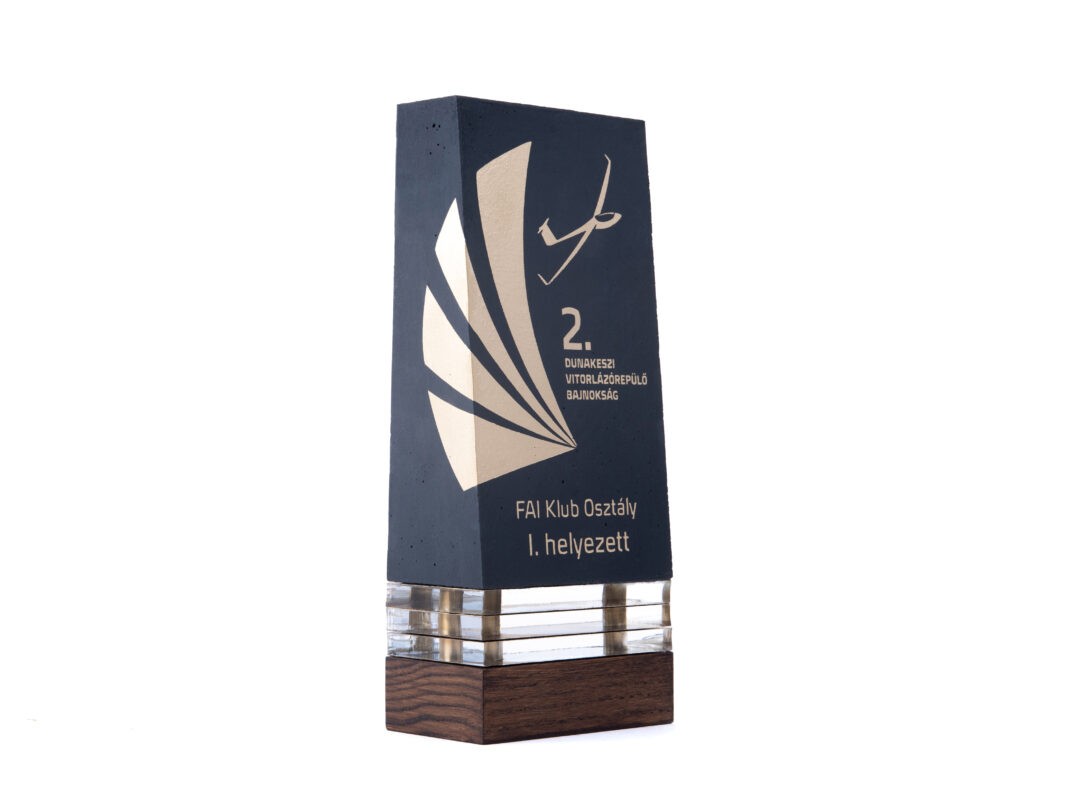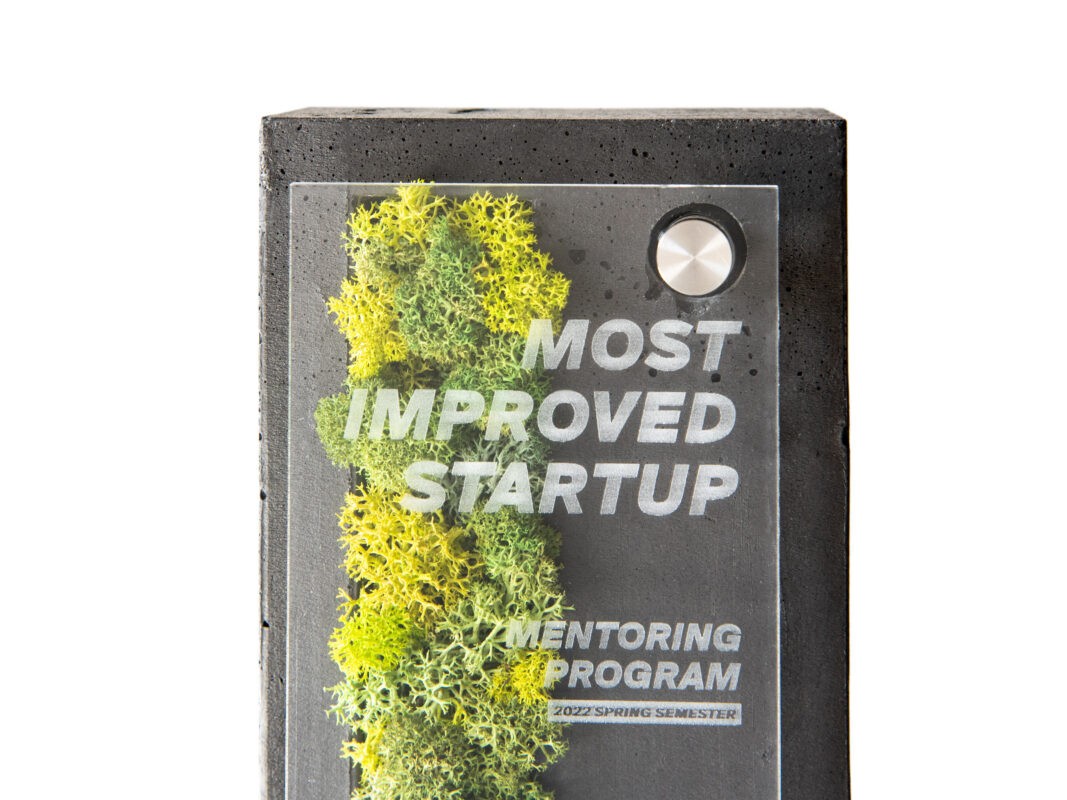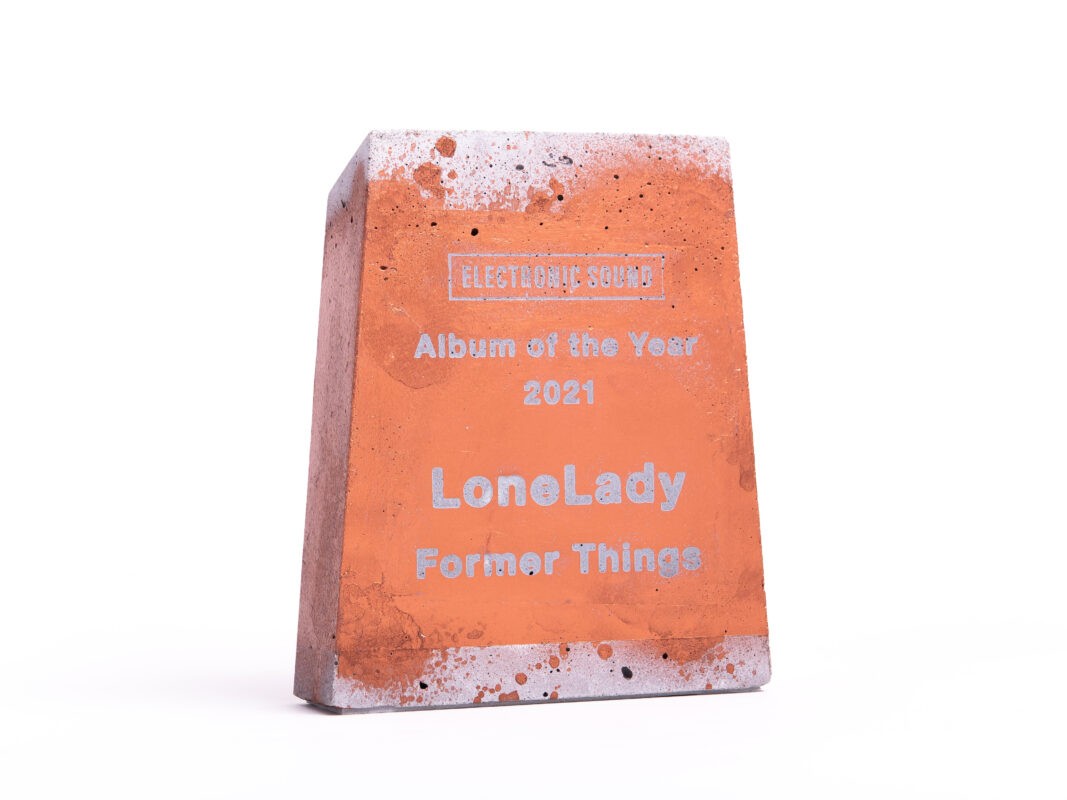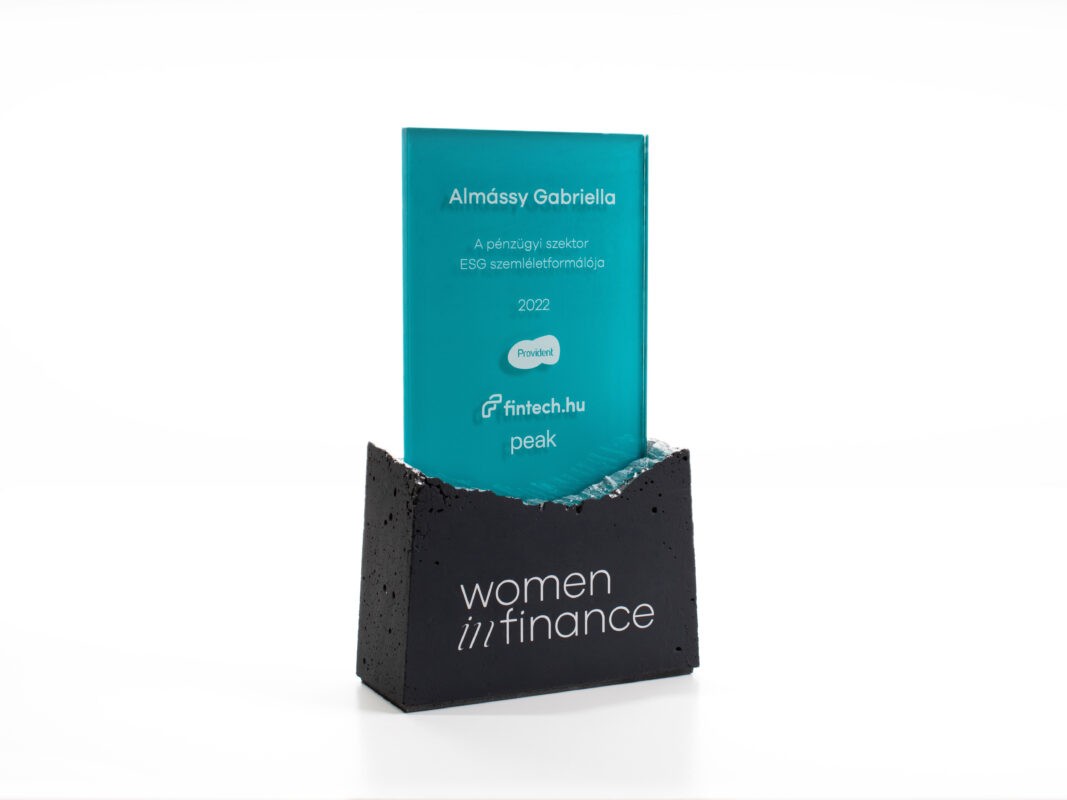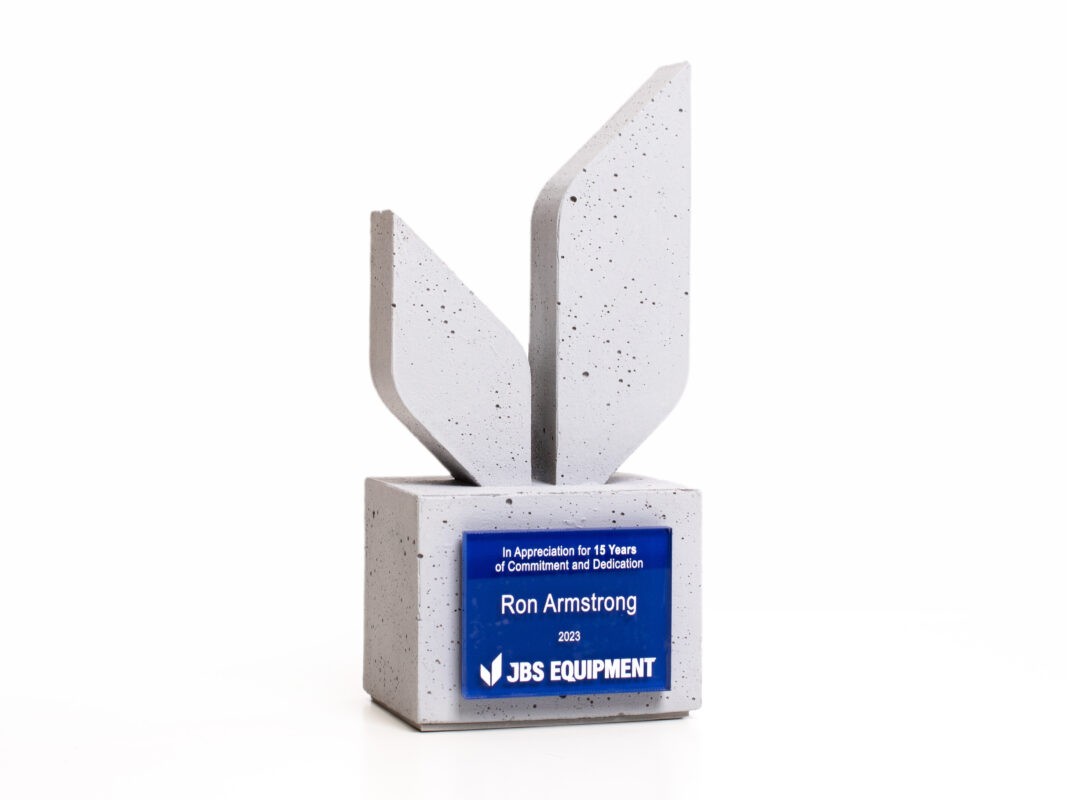 We dream trophies and souvenirs together with our customers. We find the solution for every idea, and our creativity provides added design value. Thanks to our experience in material associations, in addition to high-quality professional concrete, we also use a number of additional materials.
You can read more about trophies and awards here.