The reason why the pieces in the GEO collection are different from any other concrete jewellery currently available in the market is that, instead of using d.i.y. kits available for anybody, we take a professional production approach, utilizing our over 15 years of experience in the design process.
It is a number one priority for us to create each of our concrete objects, even the tiniest pieces of jewellery in a unique form, so that our accessories can be truly one of a kind. Our jewellery is not given a coat of paint but we add the dye to the concrete itself, and we offer five different colours: white, grey, anthracite, soft pink and indigo.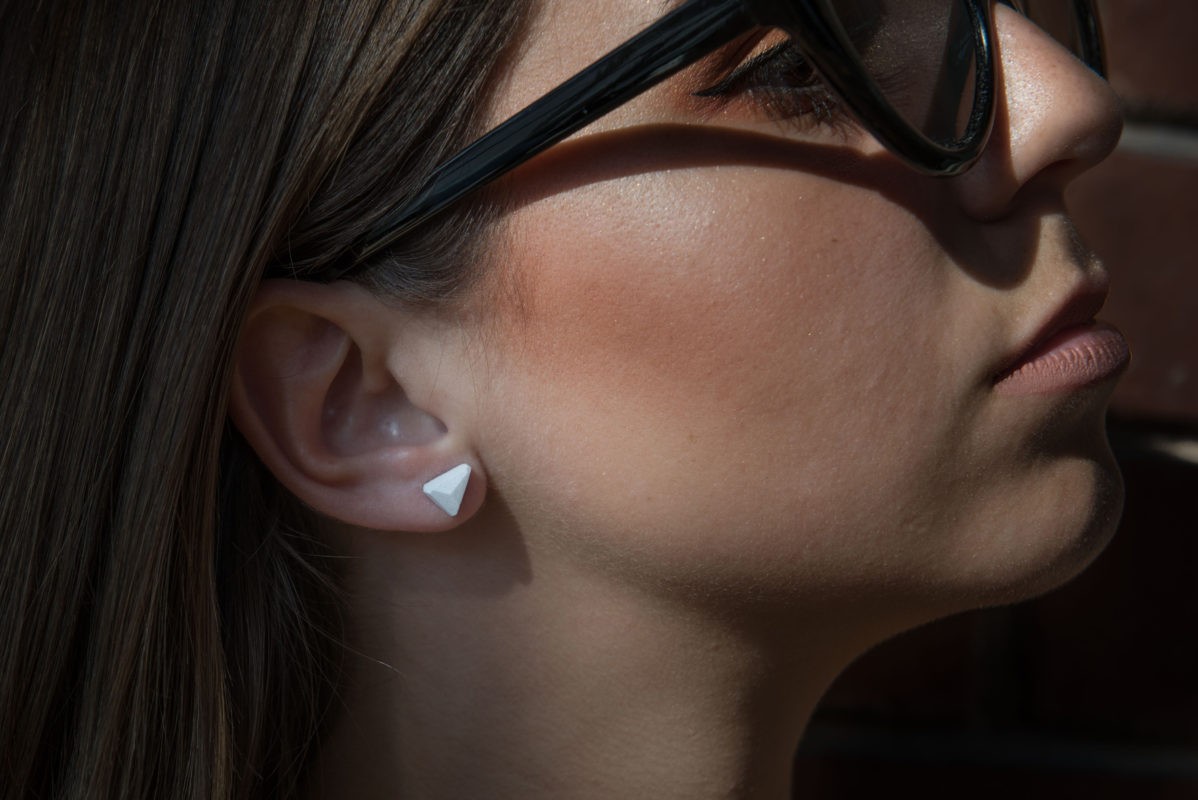 Our concrete jewellery, with their soft edges and design, despite the unconventional choice of material, are elegant accessories, which are great examples for how concrete – with enough creativity and professional production – can be as precious as a gemstone. 
Though they are made of concrete, these pieces actually weigh less than an average piece of fashion jewellery of a similar size. Our accessories are completely safe to wear, as we use hypoallergenic, medical grade stainless steel parts, and their surfaces are, contrary to popular belief, completely smooth.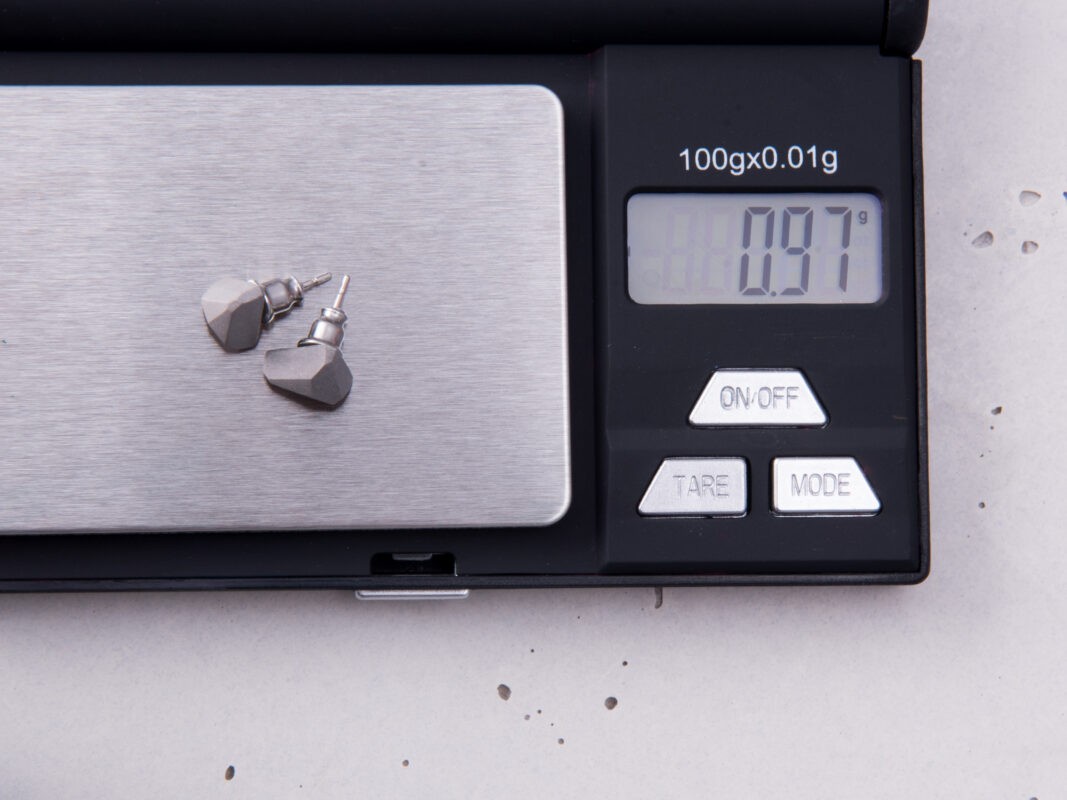 We believe that the packaging has to be perfect as well, since one cannot make a second first impression. It is important for us to leave our signature on each part of our products, therefore we use high quality cardboard, and create our gift boxes with as much care as the jewellery itself. 
Based on the feedback we have received from our customers, the jewellery boxes stay in use for as long as the jewellery inside them: they like using them to store the concrete accessories.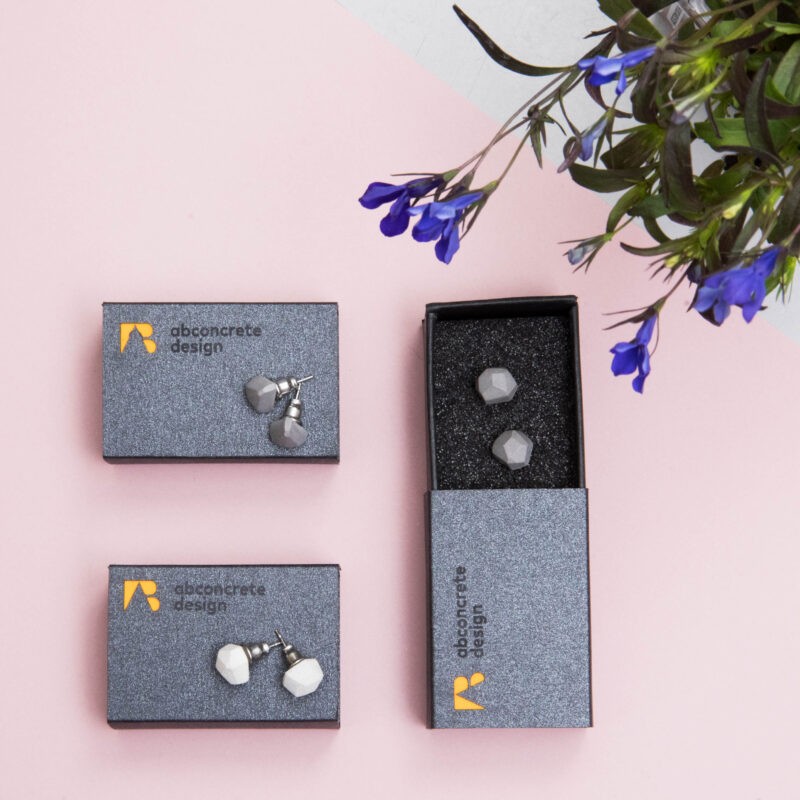 Our WEDGE earrings are available as part of a jewellery set as well, combined with a necklace complimenting their shapes. 
Choose our concrete jewellery as corporate gifts for your business partners!
The world of corporate gifts has changed tremendously in the past couple of years. It is important for us to keep up with the market needs and according to our experience a corporate gift has to be unique, functional and also timeless. The items in our jewellery collection will be eternal fond memories, that your business partners will be happy to wear.
You can find out more about our concrete jewellery pieces as corporate gifts on the following link, and you can browse our other corporate gift offers here.