An exciting order of the past period was the preparation of 9 gravels, which were added to the newly built Duna Arena. Pebbles serve both as a decorative and funcional element, as it can be used to sit or relax, but it also functions as a decorative space with its shape and surface.
The pebbles in the three forms were created by Anita Boldog, the founding designer of AB concrete design. Anita has developed floating concrete technology, which was her diploma work in 2012, to create its land version.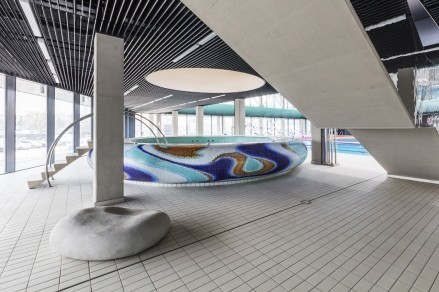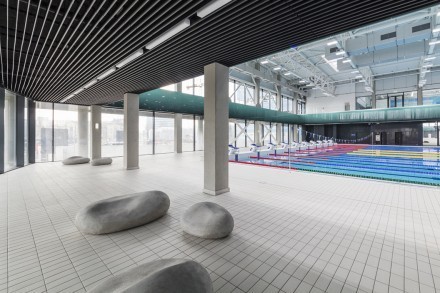 By this development project Hungary's high end sports and aquatic centre has been established which will provide quality sport and entertainment facilities for thousands of people after the World Championships, as well. Duna Arena will serve as a training pool for kids and a training base for professionals of Hungarian swimming and water polo. In addition, the facility will host numerous national and international events.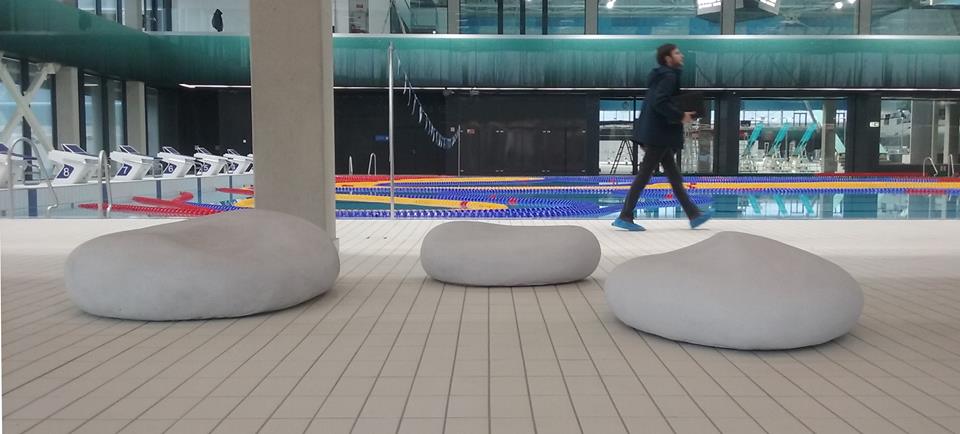 We are proud that our products are in this place!