It is a great tribute to our brand to be asked to provide a bespoke trophy design service from a far-flung country and to be entrusted with both design and construction. We've been working on a number of exciting orders recently, including one that came to us directly from Canada.
Another order from another continent – our first Canadian project
JBS Equipment has been designing and manufacturing agricultural machinery since 2005. We were approached by the company in January this year with the task of recognising the active work of two of their dealers with a custom award item. The company sent us professionally put together graphic materials and a design manual, so we had a good basis for the design.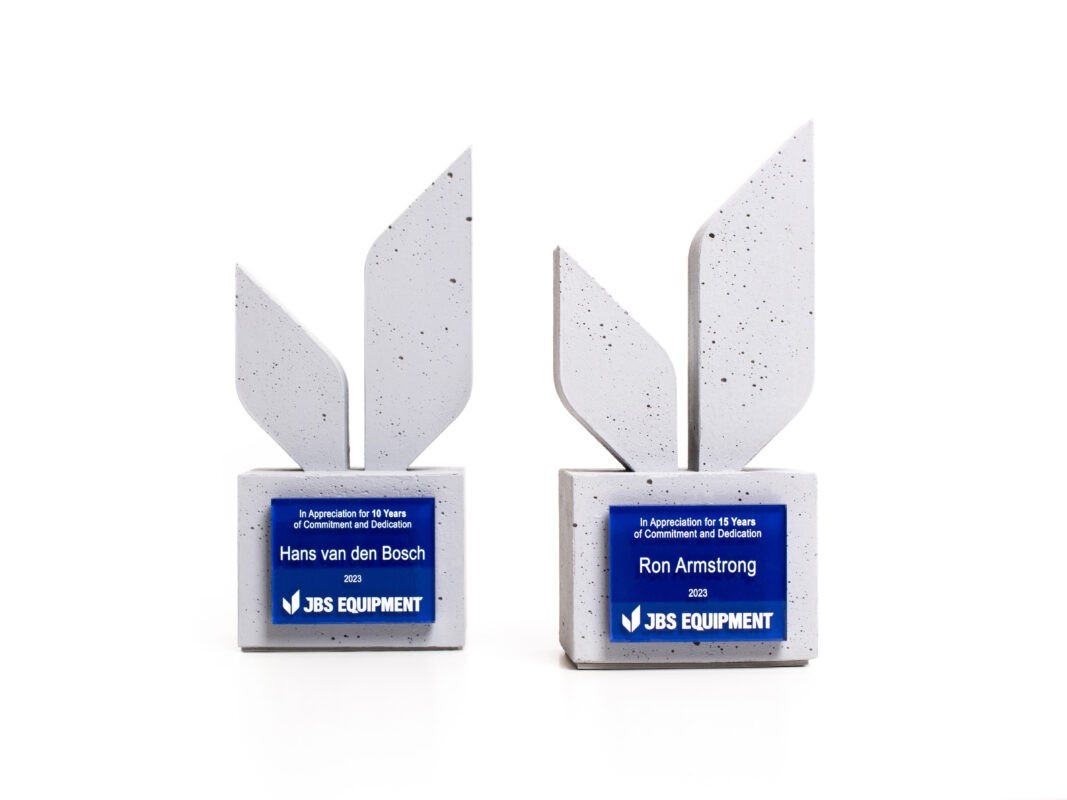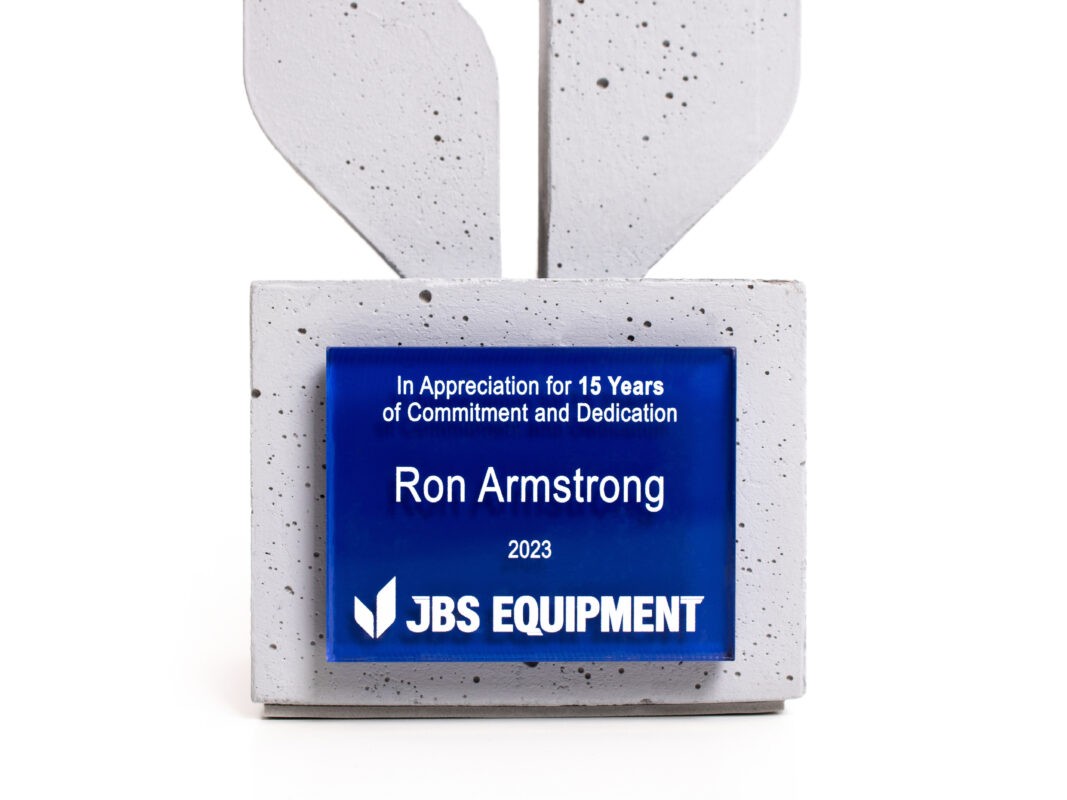 From a two-dimensional logo to a three-dimensional concrete sculpture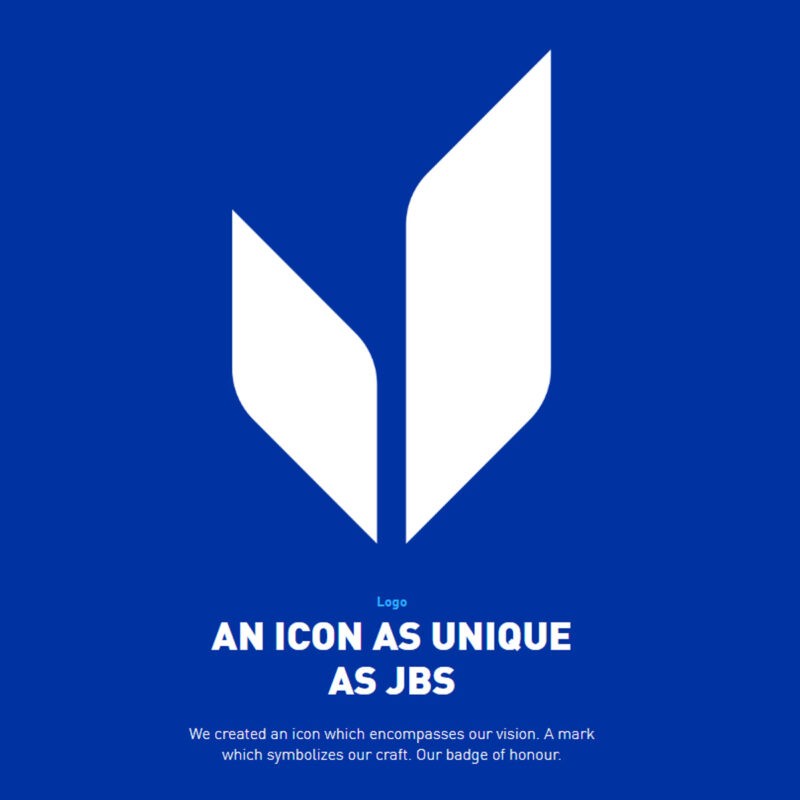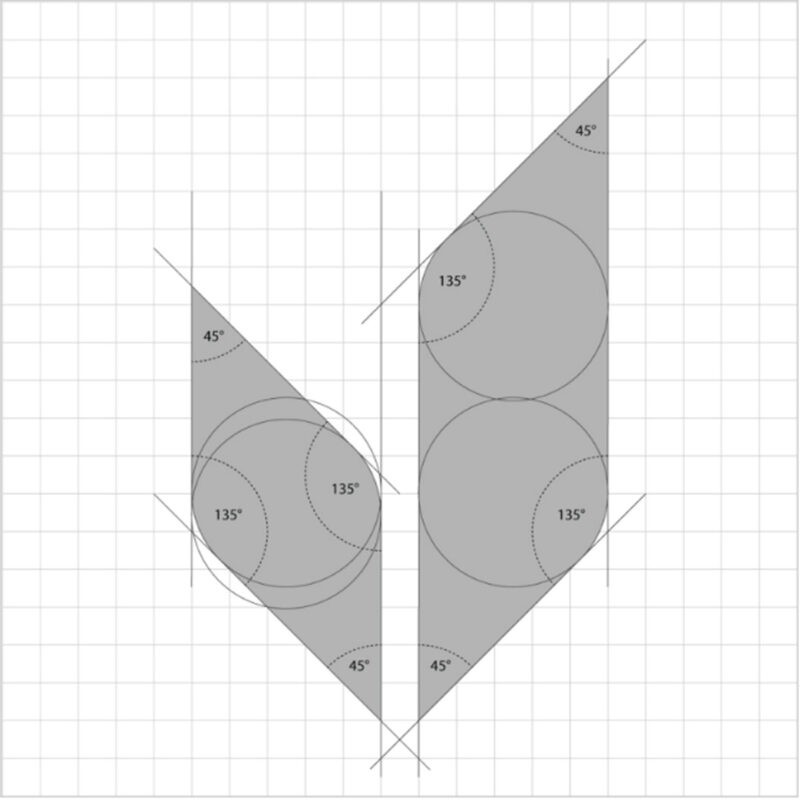 The shape of their logo was inspired by the wheat malt, which we also liked a lot, so we strongly emphasized these two shapes in all designs. The designs got a super response from the client. They chose the design where the two shapes in the icon part of the logo were placed as a spatial element on an angular pedestal, a bit reminiscent of monumental concrete monuments. The mould was designed so that the elements were cast from a single block, rather than being glued together afterwards. We glued a blue acrylic plate with the inscriptions in the same colour as the architectural colour to the front plane of the pedestal.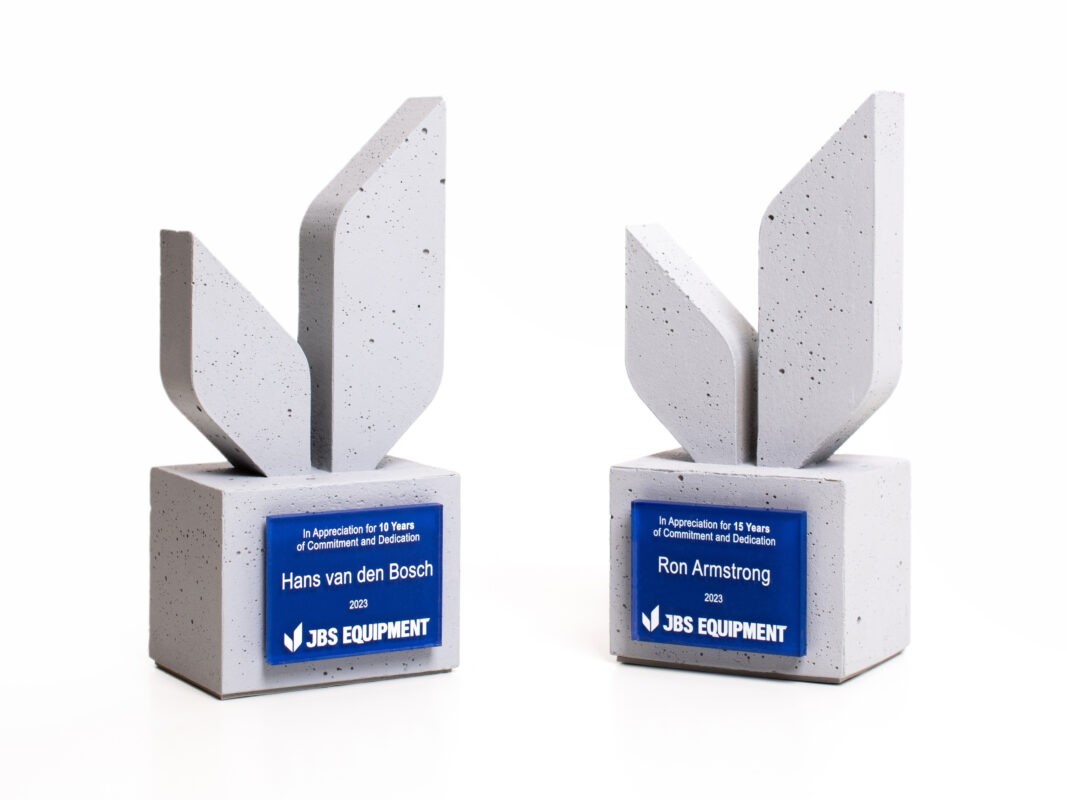 The two award winners, Hans van den Bosch and Ron Armstrong, were honoured after 10 and 15 years of service respectively. We congratulate them too!
Premium awards come with a premium gift box
Our client wanted to present their awards in premium packaging, and chose a dark stained wooden gift box from our range of offers. We designed the boxes not only with the dimensions of the enclosures, but also with the interior design individually for these awards.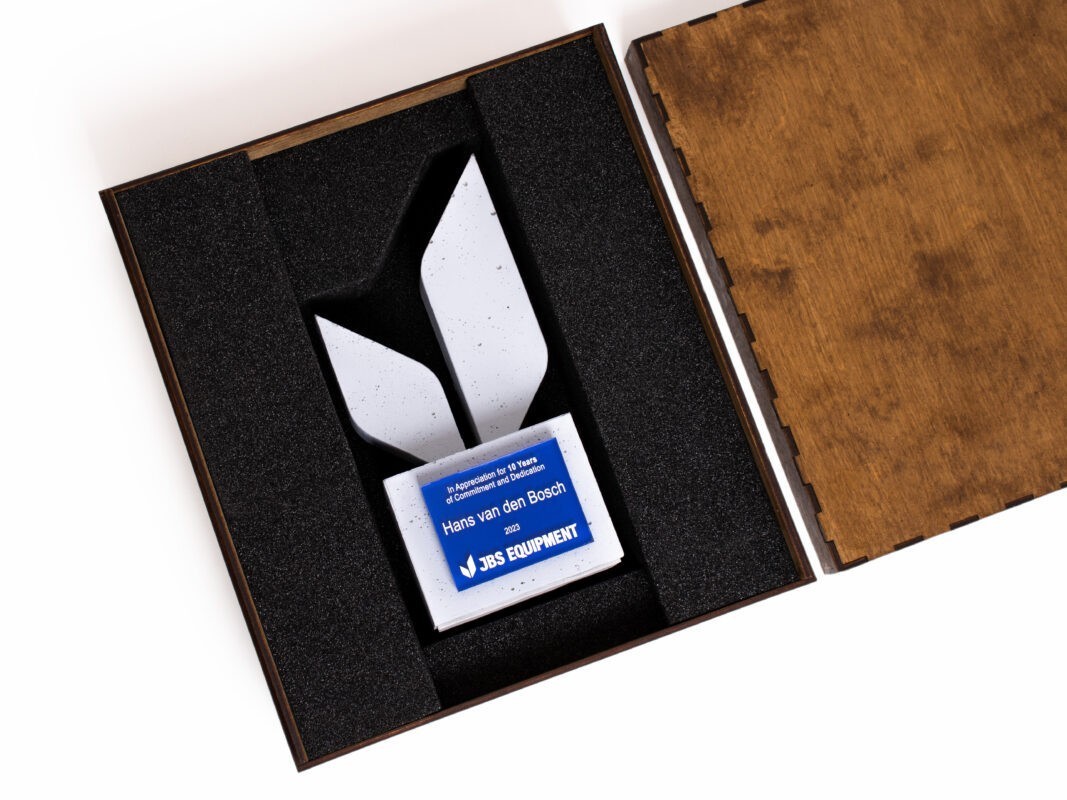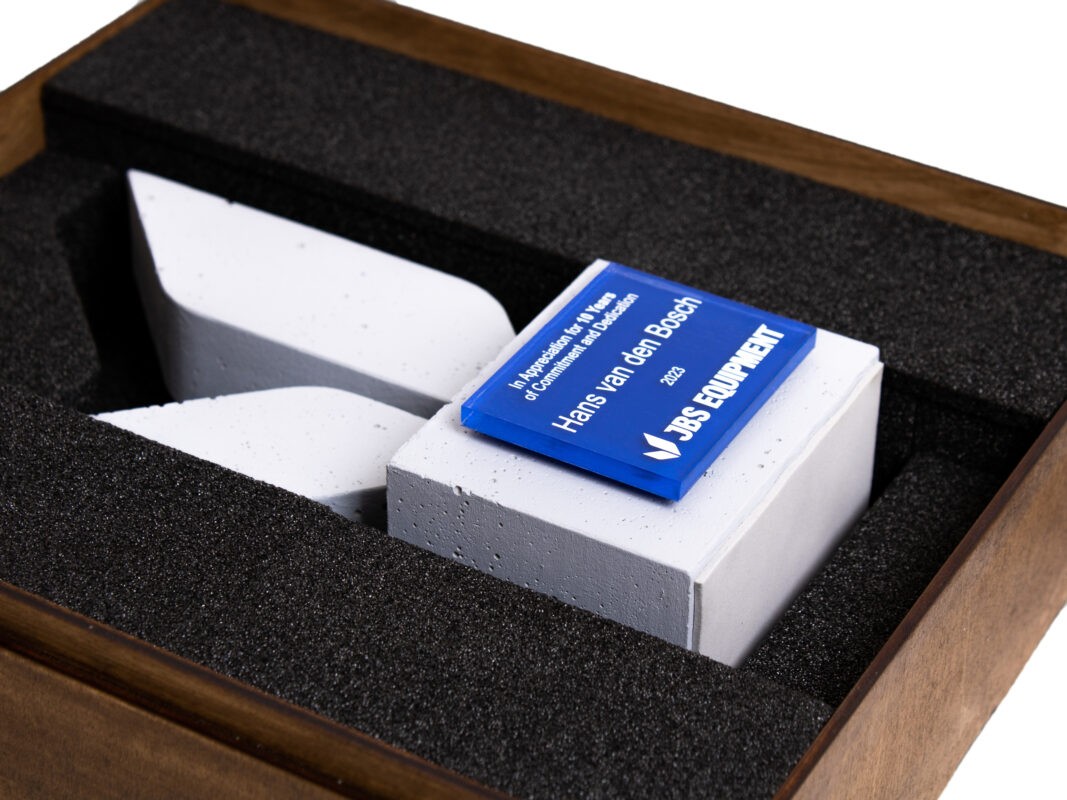 We received the following feedback after the package arrived:
The awards just arrived! They are so lovely! Thank you very very much! We are so happy with them!
It was a pleasure to create together, we hope we will have the opportunity to work together again in the future!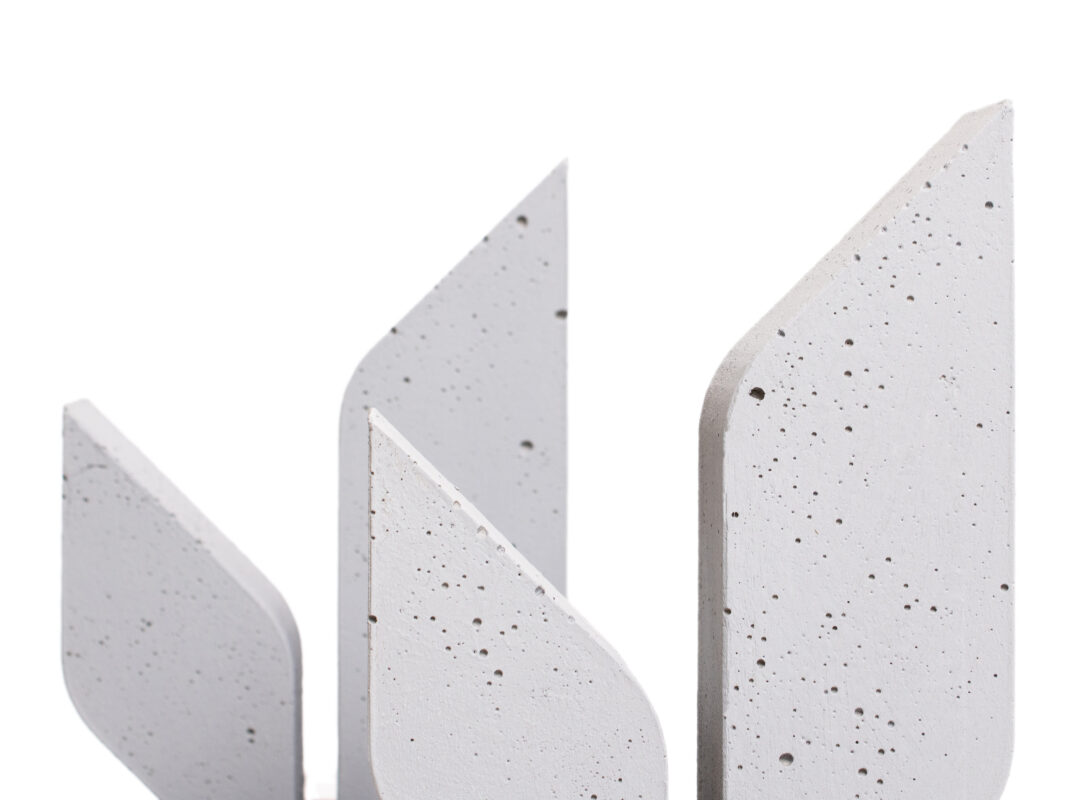 What occasion can I order a designer trophy for?
It could be professional or sporting competitions, corporate celebrations, a souvenir of the completion of a successful project, a gift from staff to recognize a distinguished anniversary or outstanding achievement, or a leadership gift.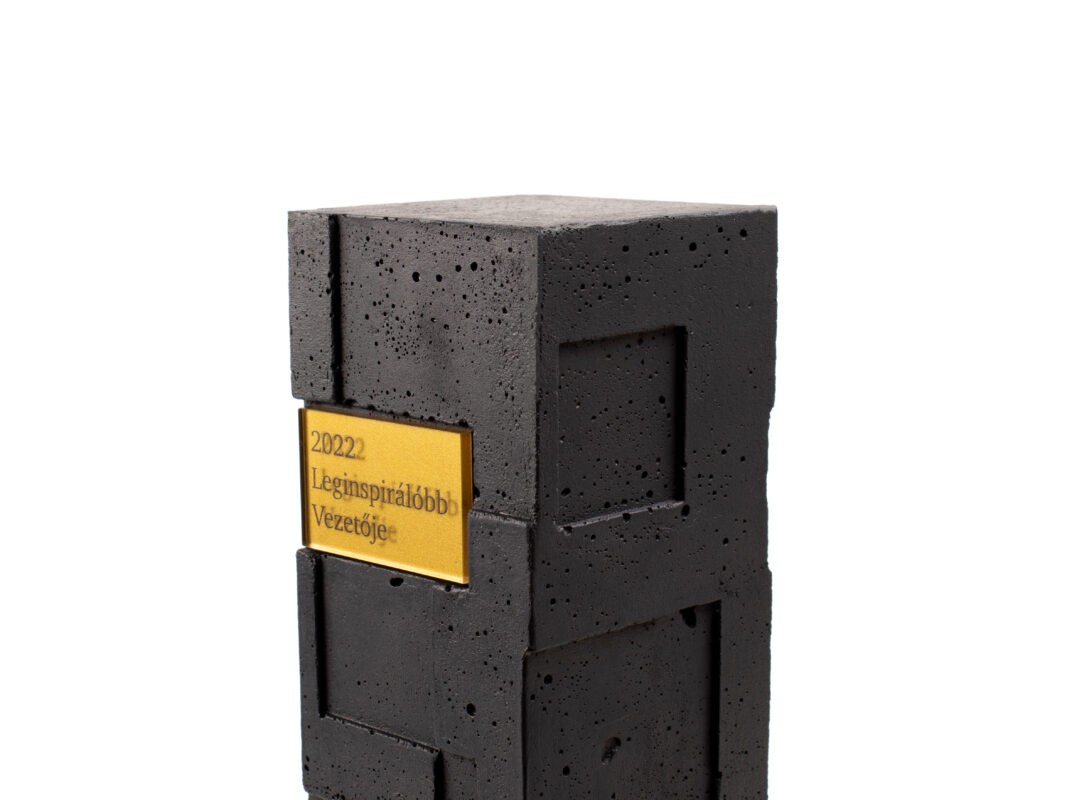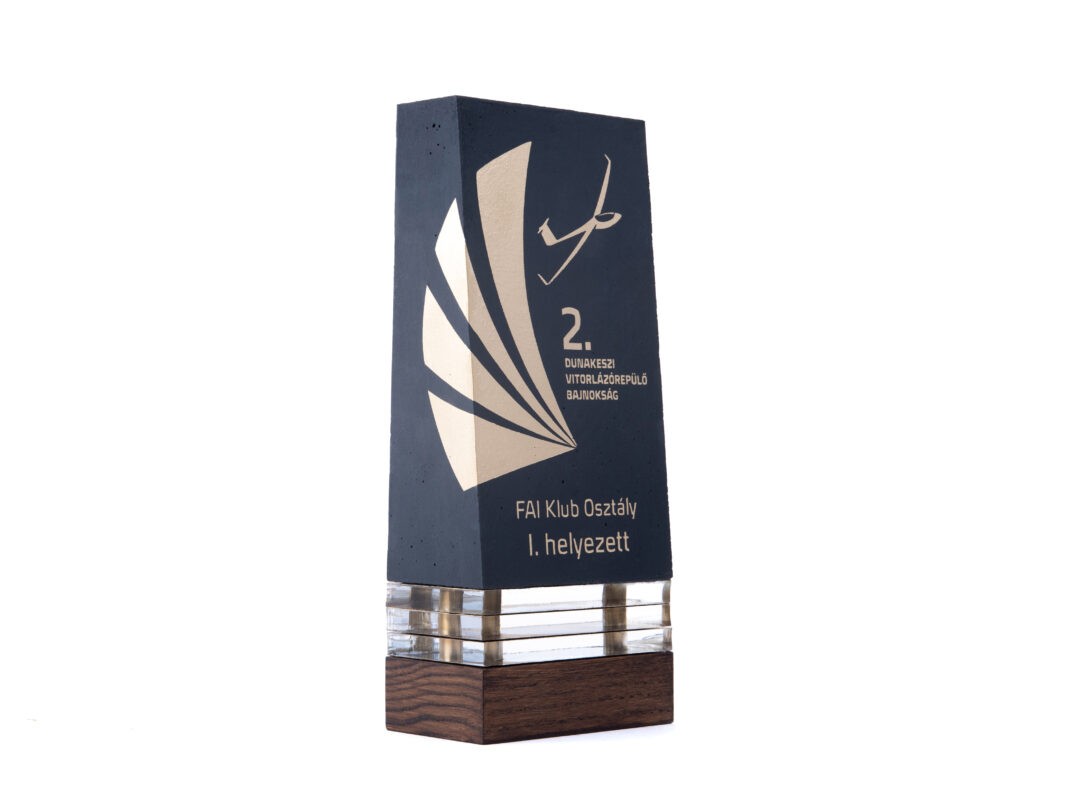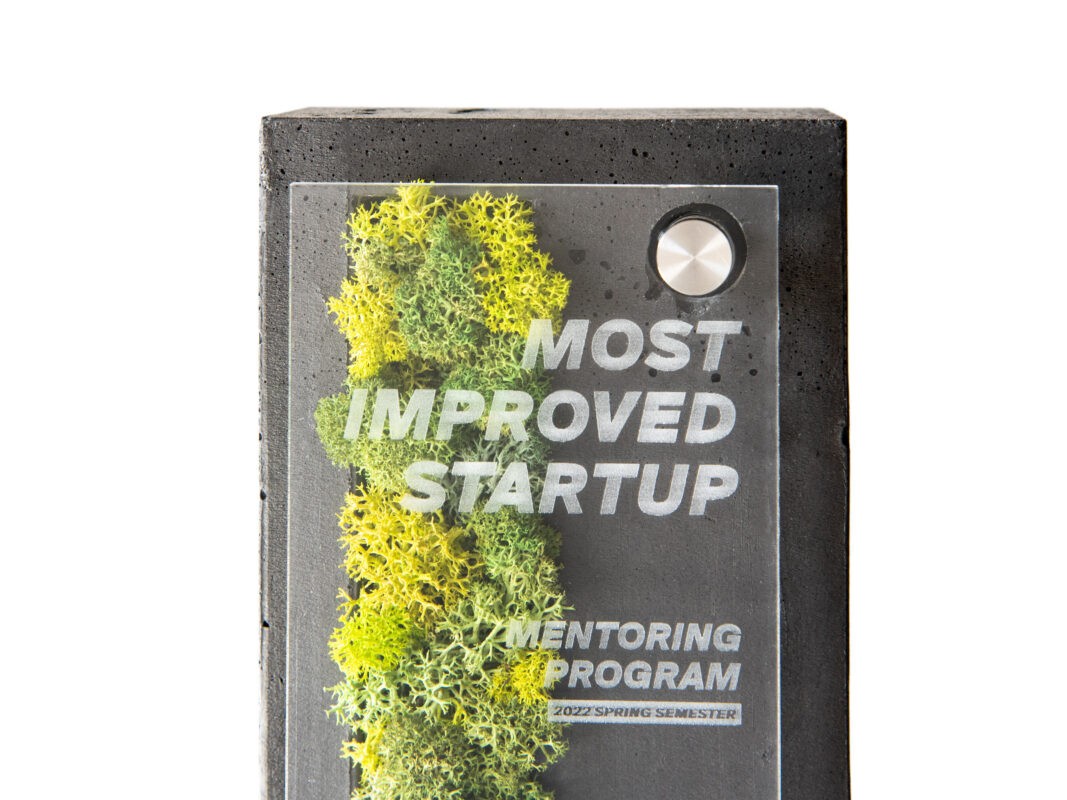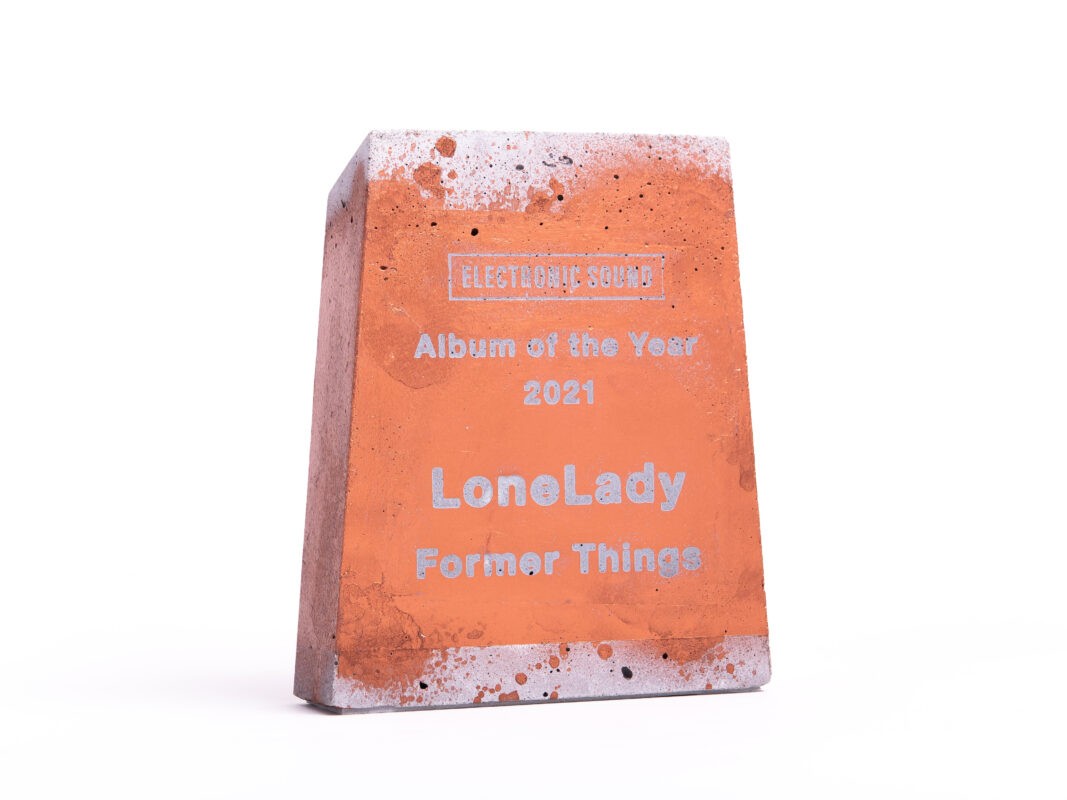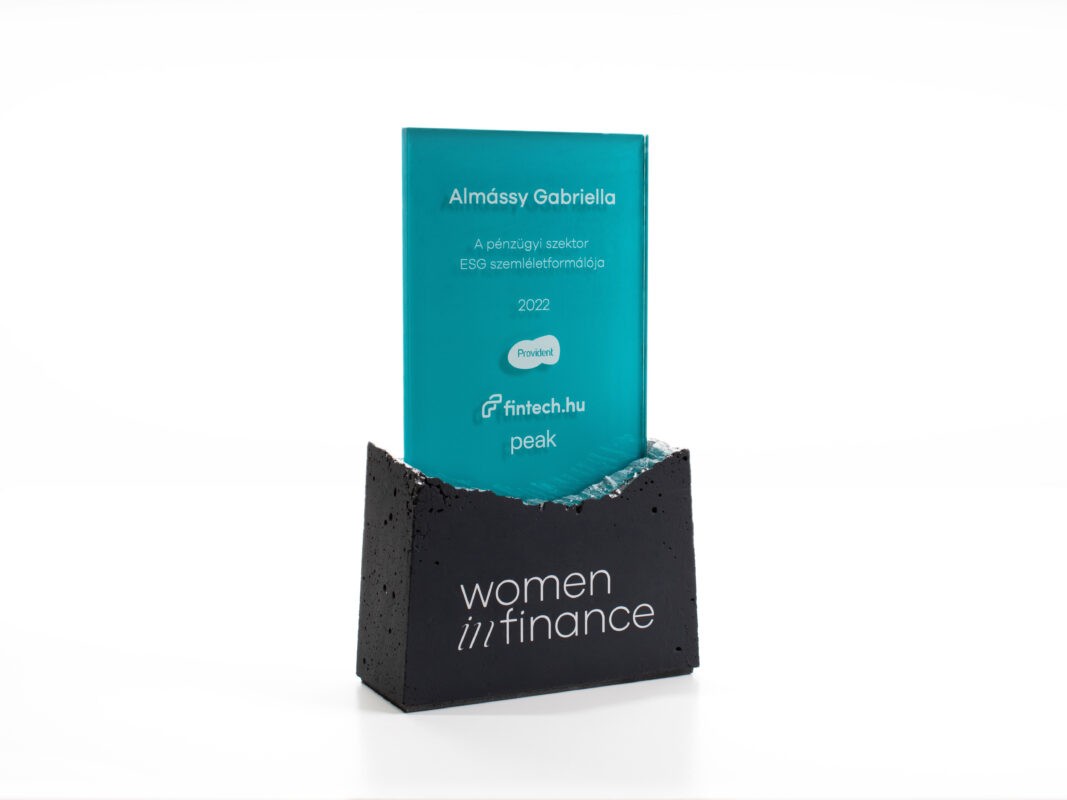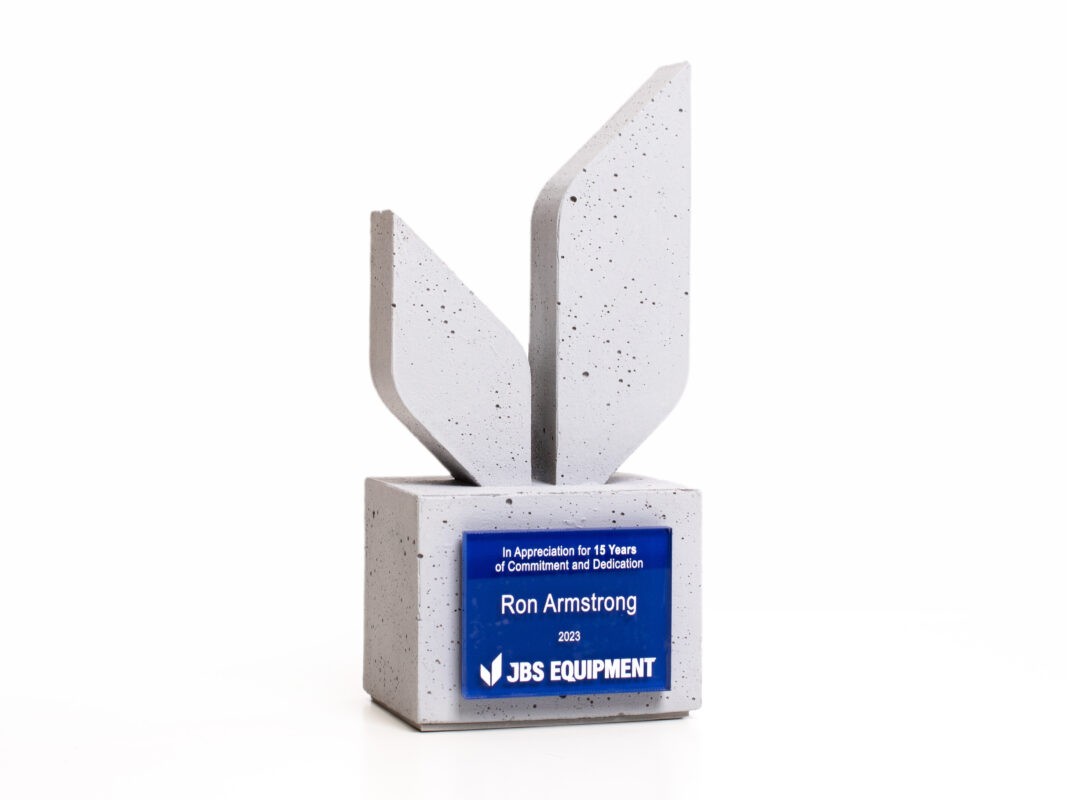 We dream trophies and souvenirs together with our customers. We find the solution for every idea, and our creativity provides added design value. Thanks to our experience in material associations, in addition to high-quality professional concrete, we also use a number of additional materials.
You can read more about trophies and awards here.