Fork Imre, graffiti engineer, collaborator in the AB CUBO Collab 2021 project says he has always had a liking for concrete surfaces, as they serve as a base for his work. We interviewed him to find out what the above self definition exactly means, and what Imre's take on the national design sphere is, and where he wishes to adventure within his own field of expertise, to be able to push his boundaries as far as possible.
What are the three most important things to know about you?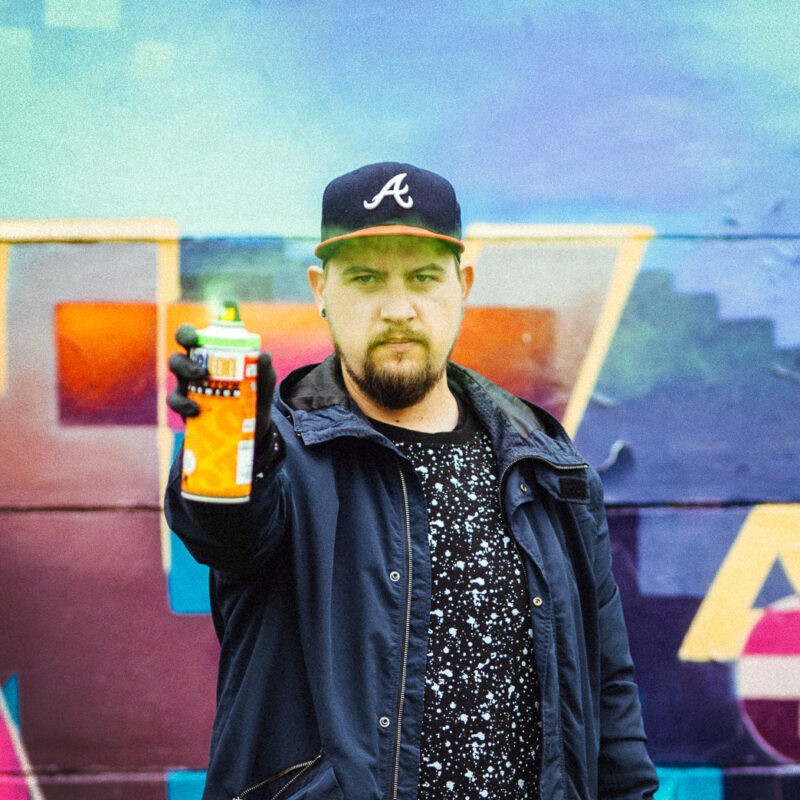 I have been doing graffiti for 20 years (I've done about 1000 graffitis and 100 paintings made to order)
I worked in advertising for 10 years (I saw through over 100 ad campaigns)
My wife and I founded a design studio a year ago, where we combine these two fields (www.kreativwerk.hu)
+1: my main style characteristic is creating pictures with a digital feel in an analogue way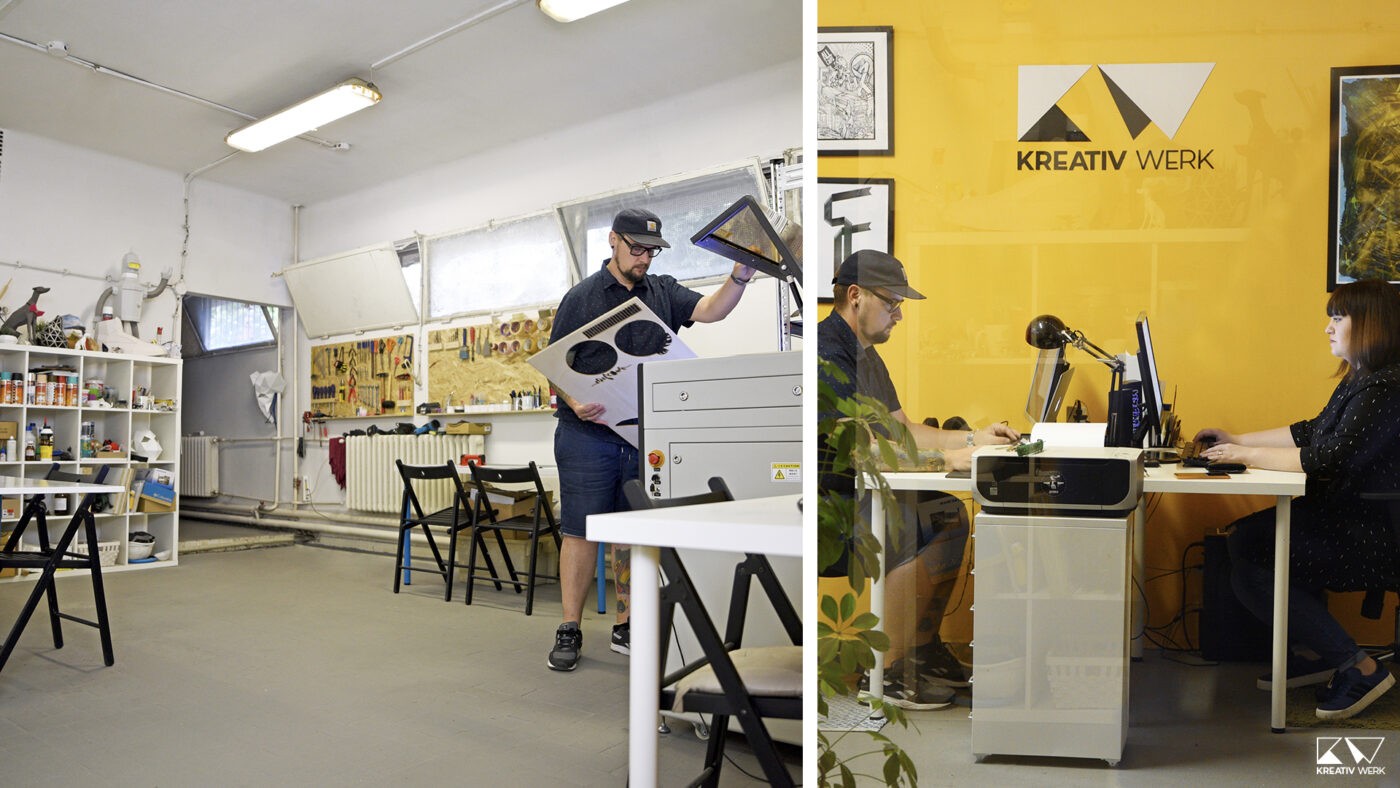 Why do you think it is important to surround ourselves with objects that were not mass produced, but originally designed and hand-made?
These object have a way of shaping and forming the tastes of everyday people, which is something I consider quite vital for me, when it comes to Hungary. We have been left behind in the past couple of decades compared to other countries, these objects can become our treasured possessions with which we can also support the artists. By this we might me able to, if ever so slowly, catch up with the western tastes, and learn to appreciate the artists living in our country.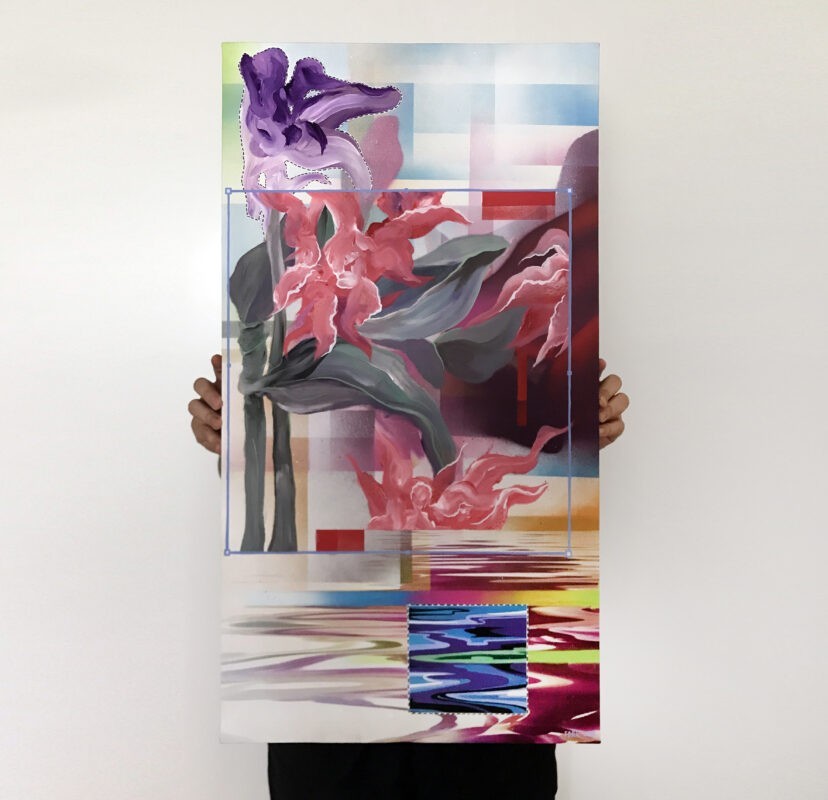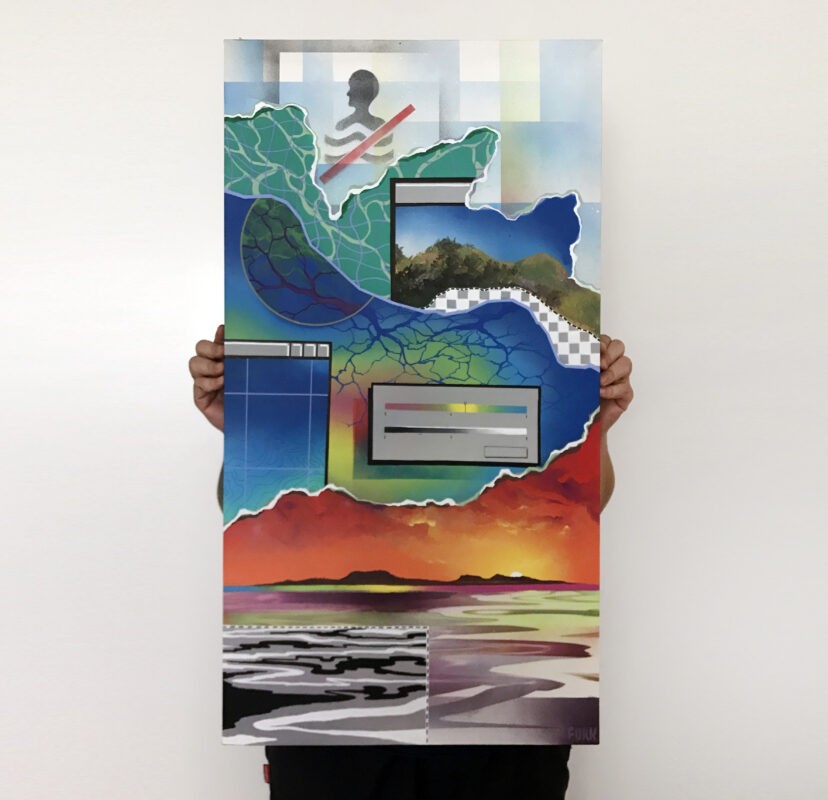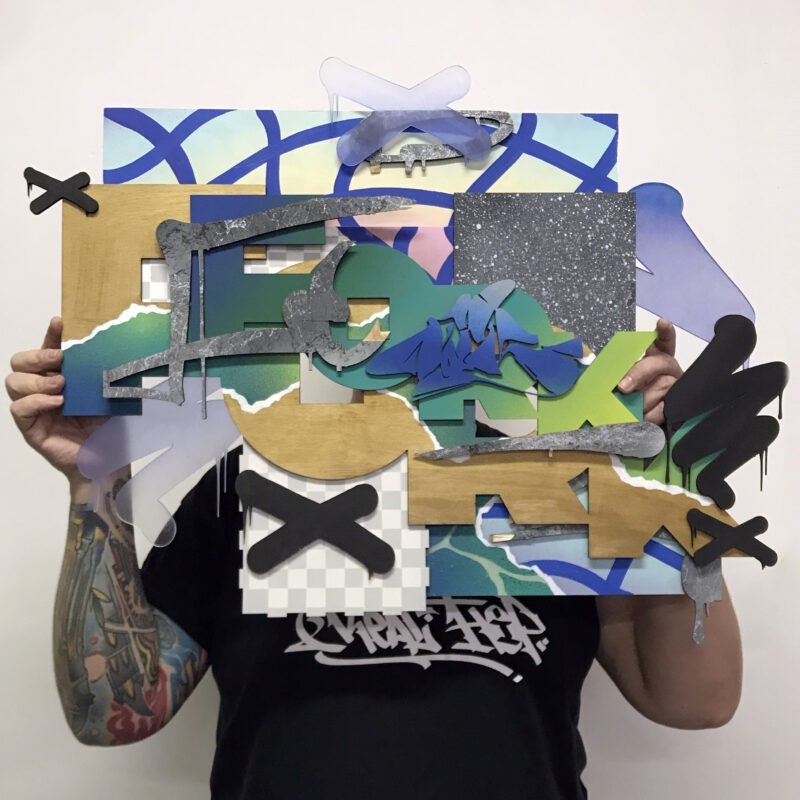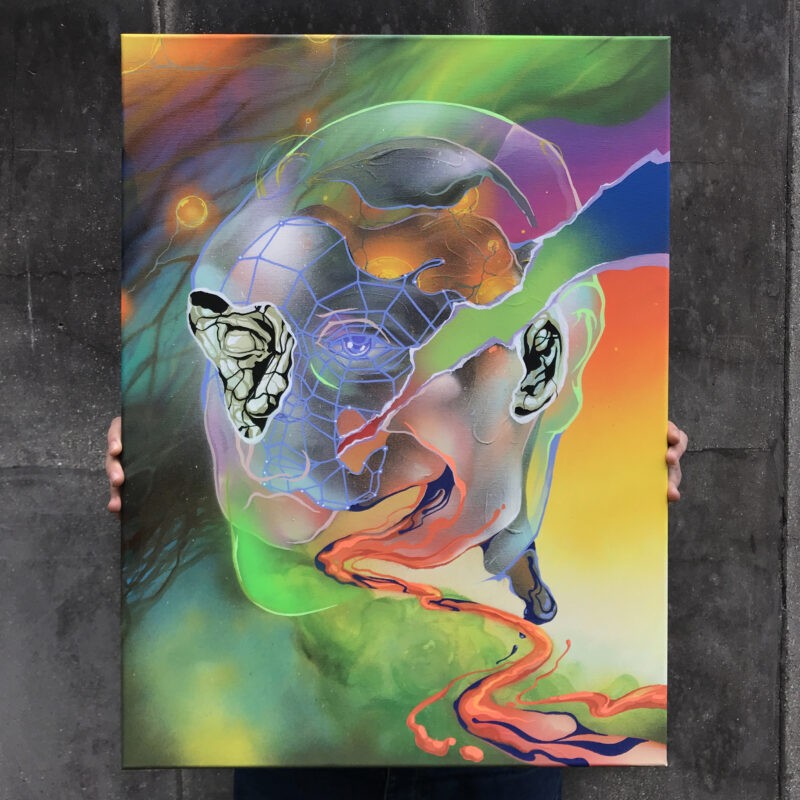 Which ones do you think are the biggest misconceptions regarding the word graffiti?
Unfortunately many people use the word graffiti when referring to the tags and colourful wall paintings we can see all around the city, no matter if these are legal graffiti walls or made to order wall paintings. Today the expressions street art or urban art are more fitting when it comes to describing them, and when it comes to graffiti, the spray painted names on Filatorigát are a good example for that in Hungary. 
What is the one thing that you are most interested in at the moment as a graffiti engineer? Is it important for you to push the boundaries of your field?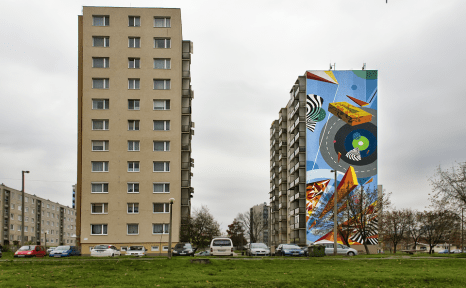 I used to define myself as an urban designer, as in the past few years I was more likely to be asked to do made to order decorative paintings on different spots of the city. I changed my personal description to graffiti engineer since we started our own company, as a reference to my accurately designed and planned work style.
In the past year I have started to present my wall paintings in a three dimensional, sculpture-like way. At the moment, building sculptures out of wood, plexiglass and concrete is the main path I'm walking on, this is what I want to sneak into public spaces and homes alike. 
It has always been my goal to push my own boundaries, the classic tool kit that graffiti offers has never satisfied me. I've always aimed to learn as many styles as possible and create in a varied way. Having been and still being a graphic designer has helped me a lot with this, as I had to be open towards other design trends as well, not only wall paiting. I've been planning to move out of the flat dimension of walls for a good while now, which is why I have started to learn the ways of 3D letter collages amongst the other things which are parts of my job.
How did you learn about AB Concrete Design?
I had been following their Insta page for a while when they asked me to partake in the #ABCUBOCOLLAB2021, so I was really happy to say yes and start the work.
What inspired you to take part in the #ABCUBOCOLLAB2021 project?
I have always liked concrete surfaces, as you might have already figured. I've been a fan of industrialism for a long time, in music as much as in architecture, for instance. Concrete design objects – just like walls – have inspired me in the past years. I was happy that the concrete base of the CUBO photo holder had a way of nodding to this idea, and had a nice way to compliment my pictures that have an urban vibe.