RADIUS concrete candlestick, tealight and incense holder
The RADIUS design concrete home accessory's three functions are perfect for many moods. Whether you love classic concrete colors or playful terrazzo versions, it is sure that you will find the perfect piece to bring a new color to your home.
You don't have to be afraid of your furniture, as the mirror-polished base and the layer of felt glued on it provide maximum security.
Oriental atmosphere with incense
You can utilize RADIUS as candle or tealight holder, but also for incense thanks to the cork placed in the bottom of the hole. Don't worry, neither the concrete nor the acrylic sheet will be damaged by the falling embers, you can easily keep it clean with dry fabric.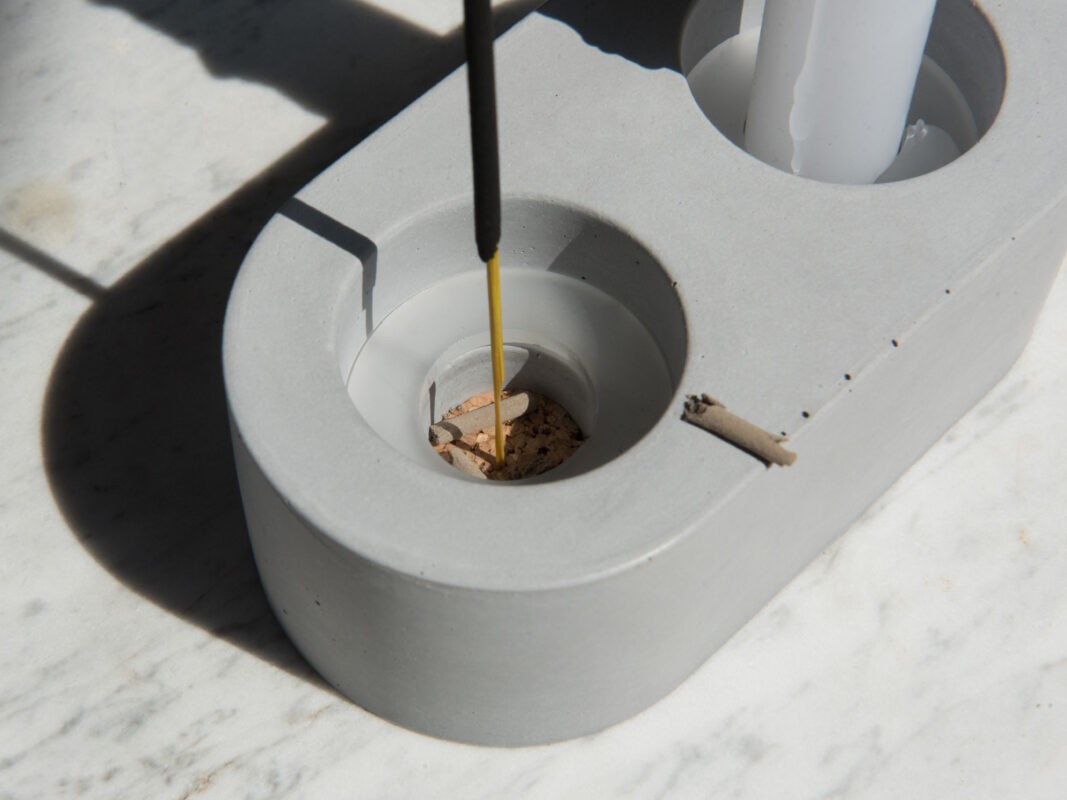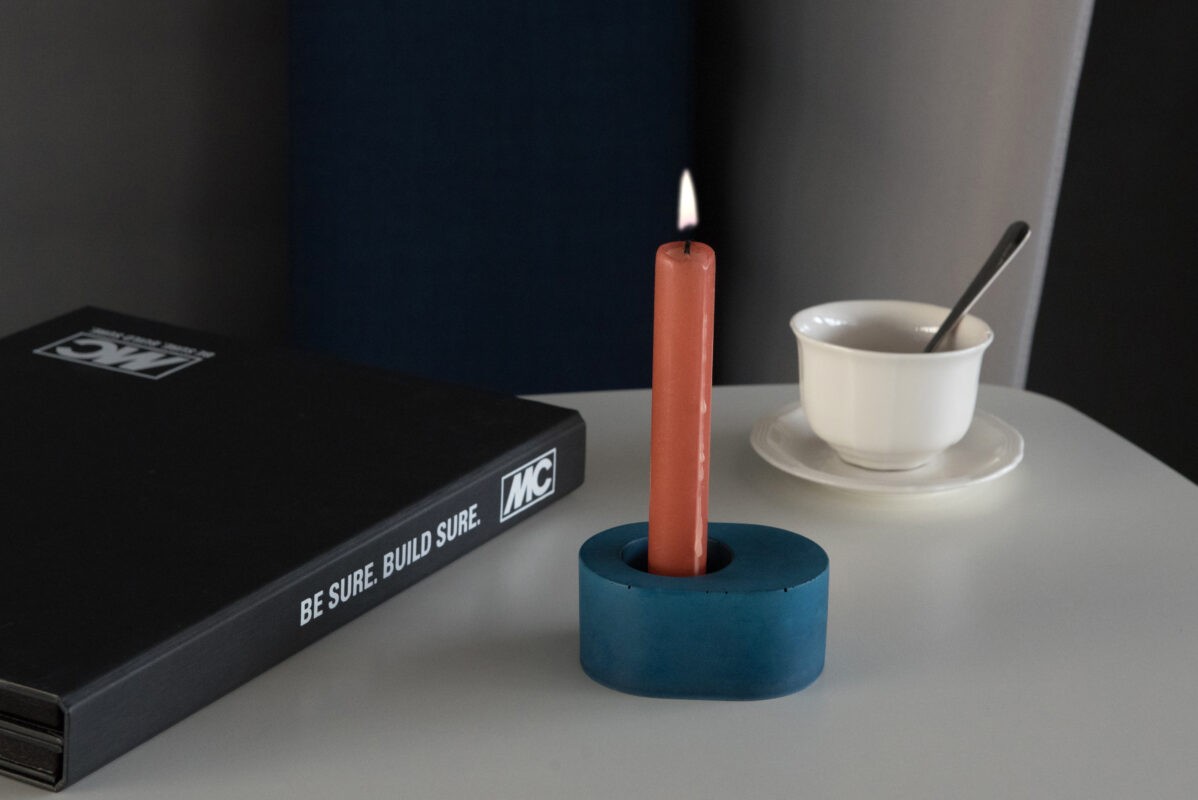 Modern and elegant candlestick
Thanks to the design, you can keep in RADIUS a long, slender candle safe and elegant. With the removable acrylic ring it is easy to remove the spilled wax and keep the object clean.
Intimate moments by the light of a tealight
The top, largest hole provides place for a tealight, so you can also use your new favorite design concrete object in a third way. Smuggle some intimate, relaxed moments into your rushing everyday and recharge!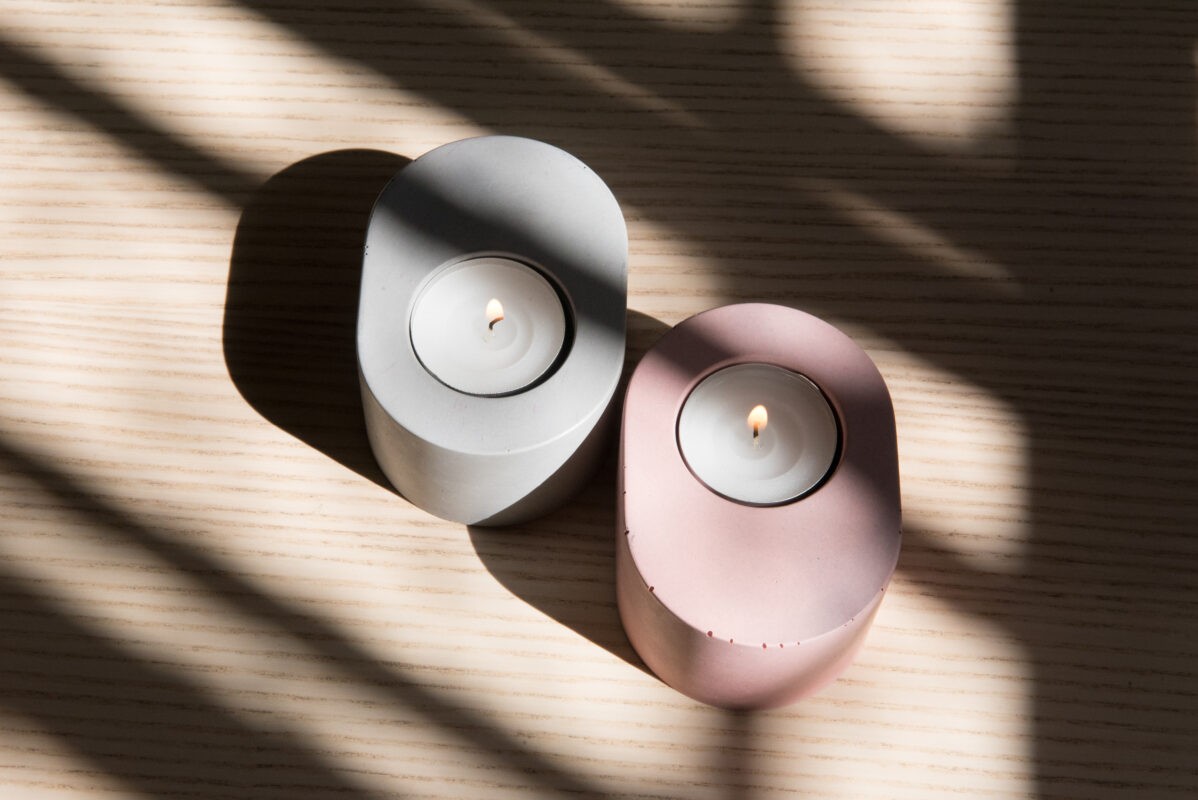 When every pieces are different.
Thanks to the materials and technology, each piece is unique and unrepeatable.
The uniqueness of RADIUS is given by the playful air bubbles randomly placed on each piece and the natural texture of the material. We are always excited about the end result during production. We love these patterns because they highlight the materiality and beauty of the concrete.